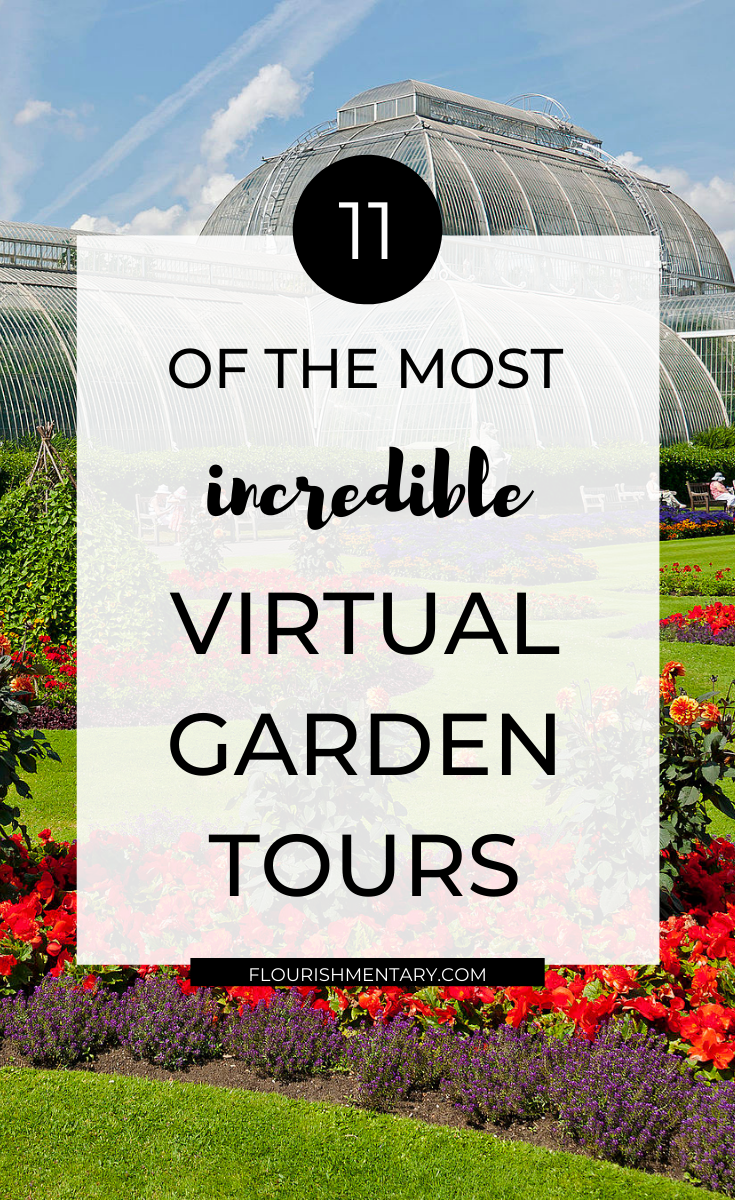 As a kiddo, we had a super random assortment of VHS tapes at my grandmother's house. My absolute favorite, was "The Secret Garden" sharing the powerful message of the positive impact nature has on our health and wellbeing. That's why lately I've been enjoying some amazing virtual garden tours that let you explore from anywhere!
On this list you'll find some fascinating documentaries, video tours, and virtual walking tours of the most incredible horticulture exhibits across the world.
Some of these locations are my personal favorites, and some are on my bucket list! Here you'll find the most beautiful formal gardens, botanical gardens, and privately owned gardens to see in full bloom, any time of the year!
1. Les Quatre Vents Garden – Canada
"Behind all magic, there is a magician" and the magical garden "Les Quatre-Vents" in French Canada prove just that! This documentary film called "The Gardener" dives into the meaning of gardening and its impact on our lives in a truly remarkable way.
Influential gardener Frank Cabot recounts his quest for perfection in the rolling hills of Quebec. His 20 acre estate has since become one of the world's most important private gardens.
Created over 75 years and three generations, it is an enchanted place of beauty, and surprise, and one of the most amazing virtual garden tours you can take from anywhere. You can watch the Documentary "The Gardener" for free with an amazon subscription via Amazon Prime Video right here. If you don't have Amazon Prime, you can sign up for a free trial, or visit this site for a list of other ways to watch.
---
2. Highgrove House Gardens – England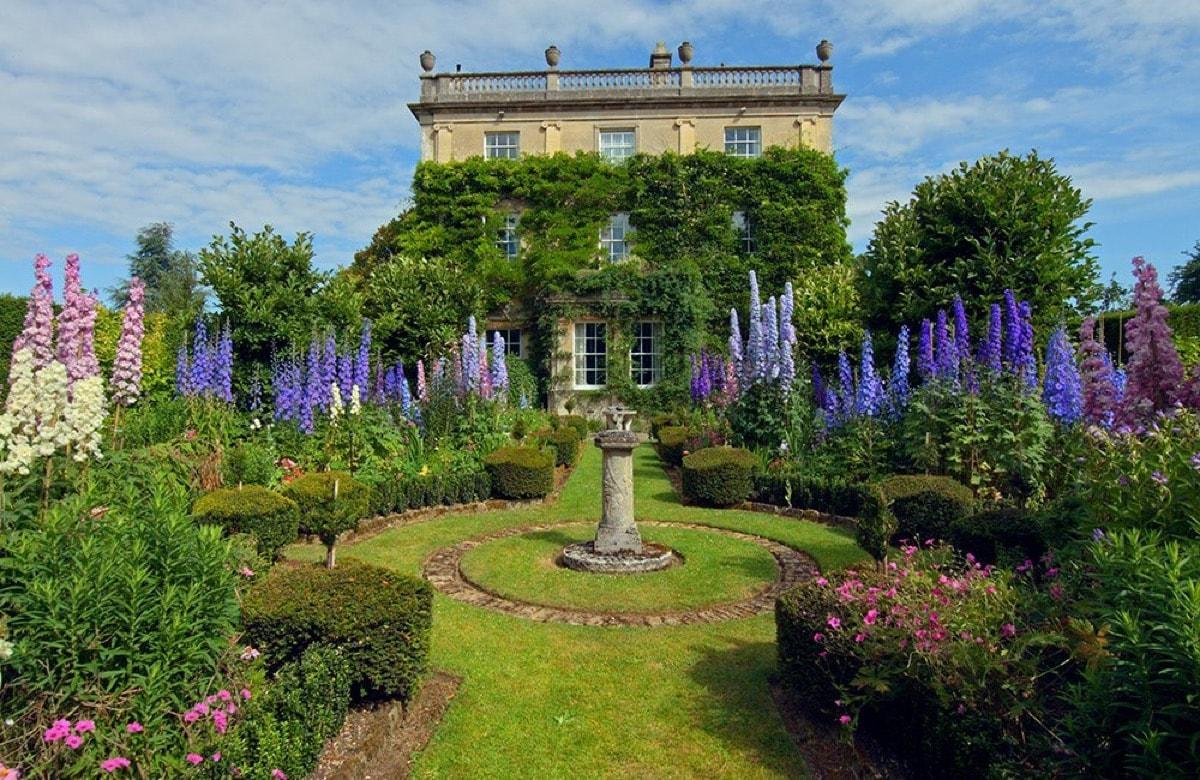 Highgrove House is a remarkable 18th century manor house in Gloucestershire England known for its extensive gardens. It's now a private residence of Their Royal Highnesses The Prince of Wales and The Duchess Of Cornwall.
The beautiful gardens were revived by Prince Charles in 1980, and receive more than 30,000 visitors a year. They've also been the subject of several books and TV shows, and often serves as a location for royal engagements.
You can take a tour of the grounds via this Google Arts & Culture exhibit, and explore through images, a 360 tour of the facade, and a short youtube video. Check out the virtual tour of Highgrove House Gardens right here.
---
3. The Gardens Of Sanssouci Palace – Germany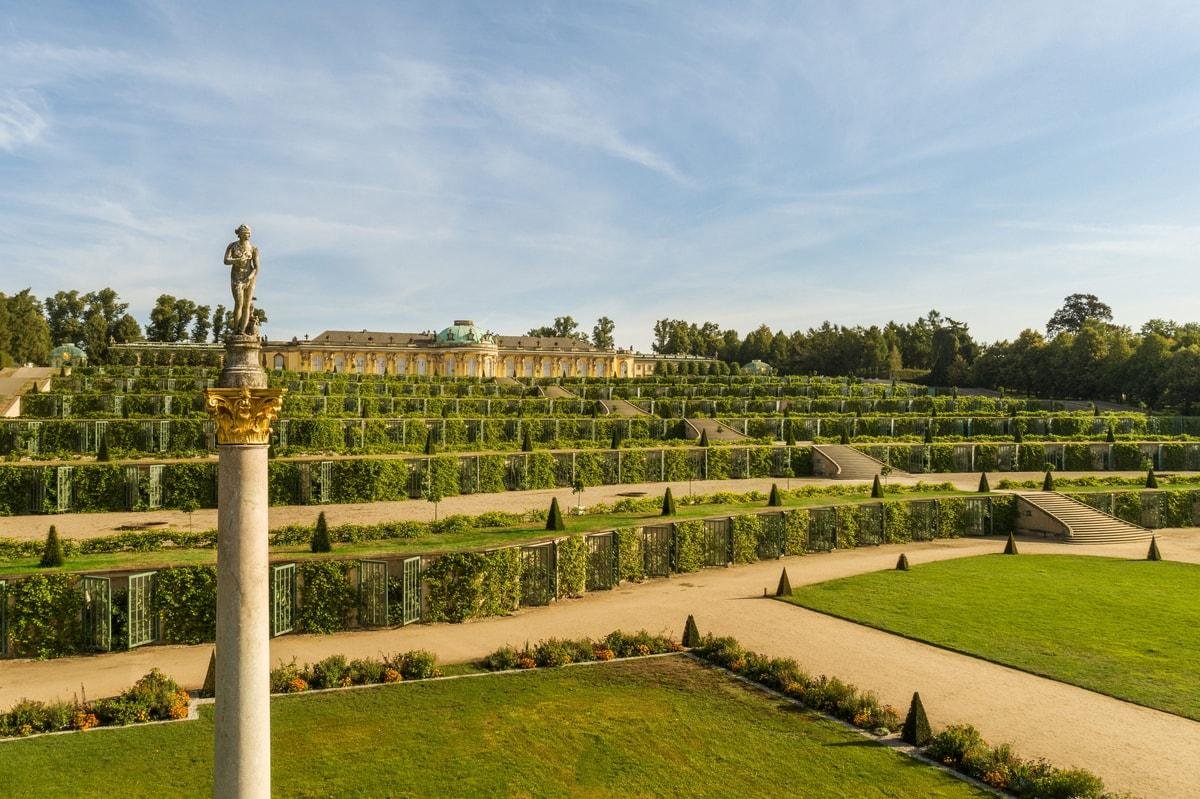 The grand Palace of Sanssouci, (meaning without concerns) was the beloved sanctuary of Frederick the Great. With a majestic view over Potsdam Germany, the world renowned 300 hectare park is home to some of the most beautiful gardens in the world.
Built in the mid 18th century, the palace grounds were designed with incredible architecture, and over 1000 sculptures that brought together the greatest artists of the era. The center fountain is so majestic, it's even a part of UNESCO'S World Heritage List!
Today's you can meander the grounds with a virtual garden tour, and pass through all the various changing styles of exquisite landscape design. Take your own private visit to Sanssouci Park, right here.
---
4. Villa Ephrussi de Rothschild – France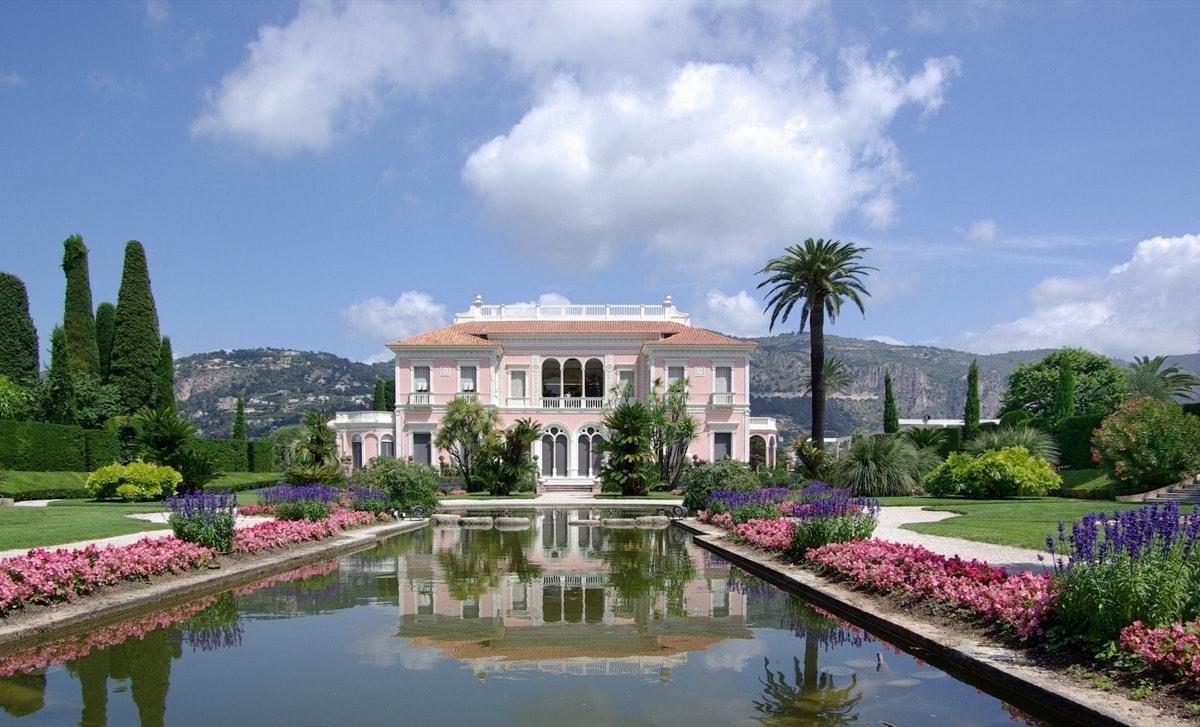 The Villa Ephrussi de Rothschild is an incredible residence on the Côte d'Azur, surrounded by 9 unique gardens. The estate was built in the Belle Epoque by Baroness Béatrice Ephrussi de Rothschild, beloved for it's breathtaking views.
Each of the nine gardens, has a different theme: French, Spanish, Japanese, Florentine, Provençal, exotic, a stone garden, a rose garden, and the garden de Sèvres. They are all incredibly decorated with ornamental ponds, water features, and collections of rare trees.
This incredible villa was registered as a historical monument in 1996, and welcomes thousands of visitors every year. Take your own private virtual garden tour of Villa Ephrussi de Rothschild from anywhere via this link.
---
5. The Huntington Library & Botanical Gardens – California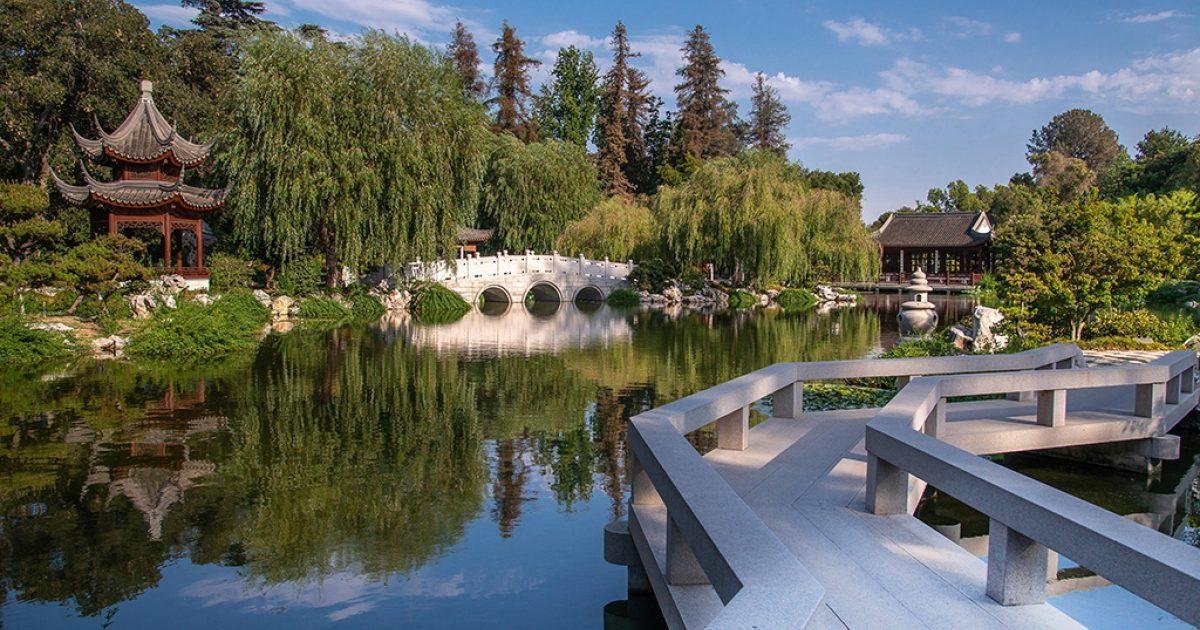 The Huntington Library & Botanical Gardens, (known as 'The Huntington') is located in San Marino CA, with 120 acres of renowned landscaped gardens.
Established in 1919 by railroad tycoon Henry Huntington & his wife Arabella, the estate recently celebrated its centennial year. I had a blast visiting the Huntington Library myself, with the most incredible authentic Asian gardens outside of Asia.
You can explore 8 different online exhibitions of the Huntington Botanical Gardens, and tour the grounds via photography and interactive maps. Take this virtual tour of the Huntington, right here.
---
6. Chatsworth House – England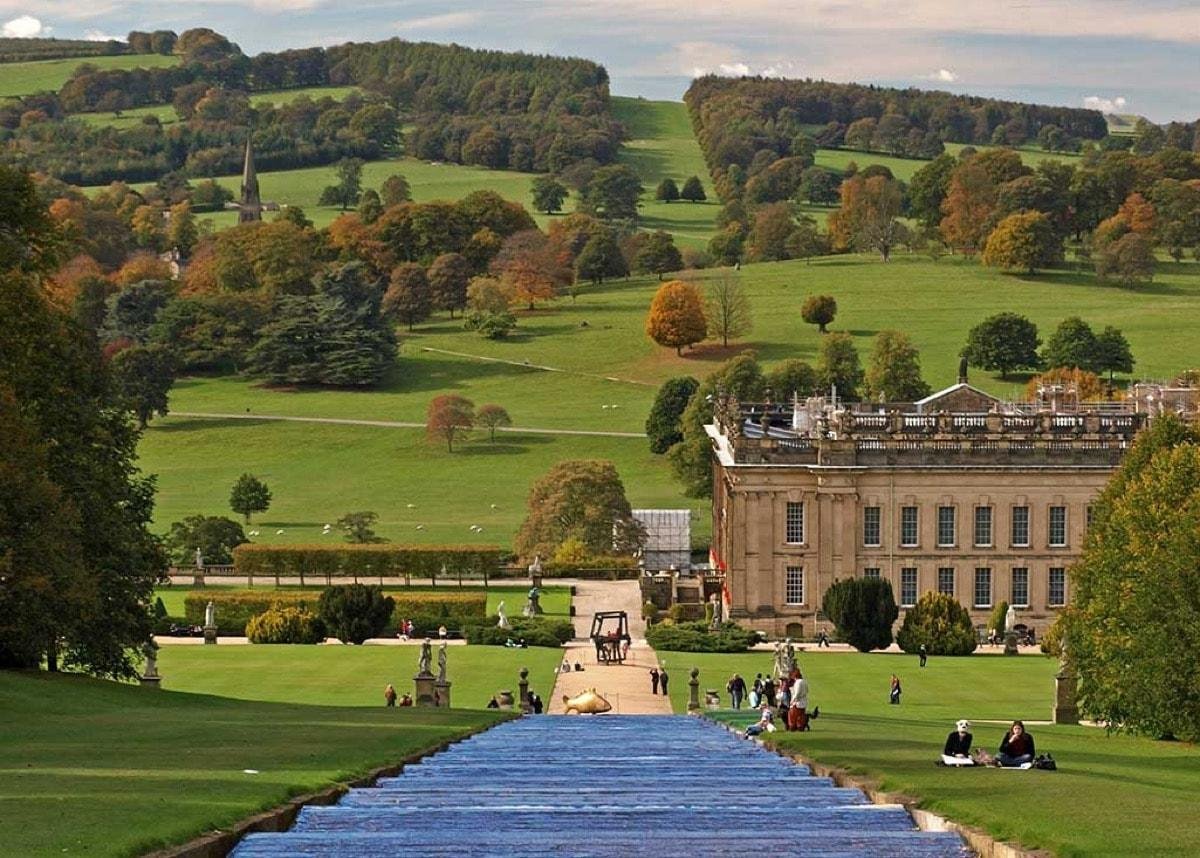 Chatsworth House is one of the most famous country houses in England, beloved for it's 105 acres of majestic landscaped gardens. With a 17th century estate center stage, there are incredible views of the rolling hills in every direction.
Curated over 500 years, Chatsworth is a monument to innovative gardening techniques. With remarkable fountains, a cascading water feature, and naturalistic landscapes, it's a crowning jewel of English gardens.
You can explore the grounds of Chatsworth with this collection of virtual garden tours curated by Gardens Illustrated. It will take you through some of the most memorable areas of the grounds, on a beautiful english day!
---
7. Royal Botanic Gardens, Kew – England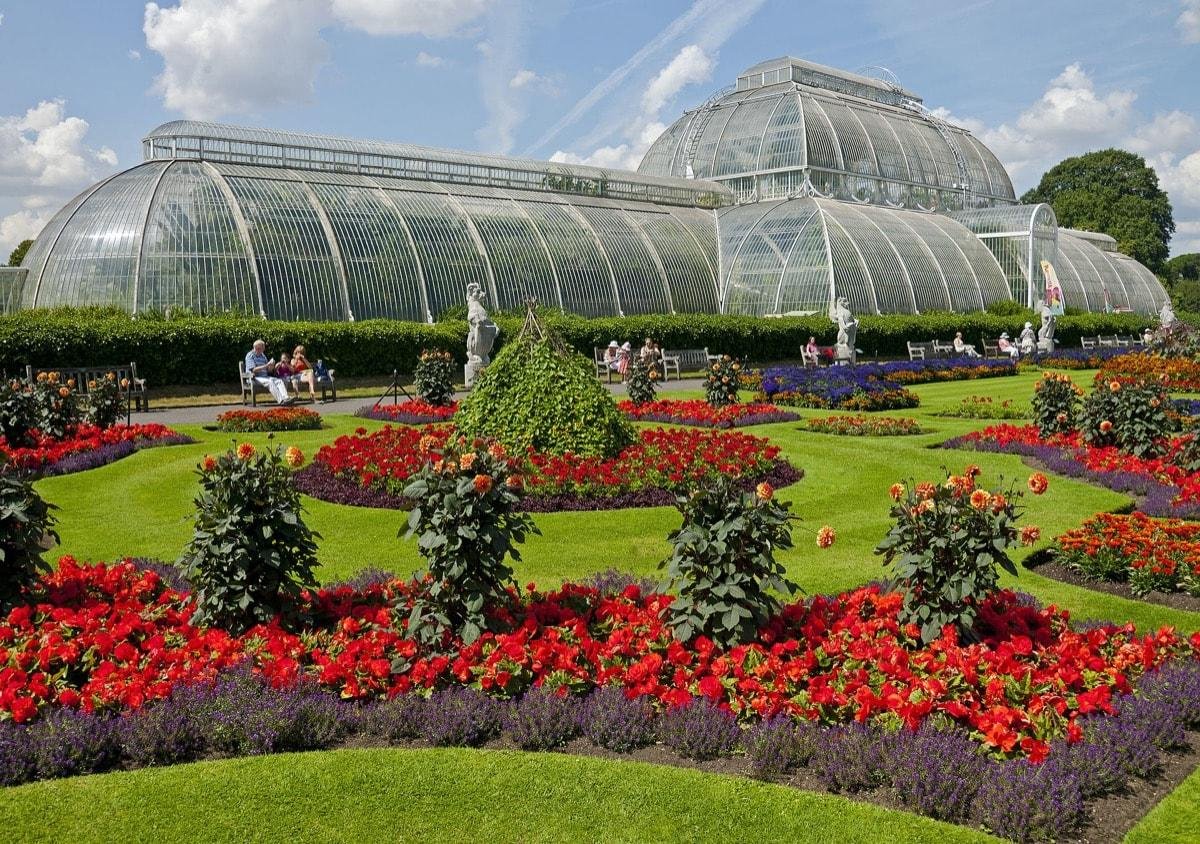 The Kew Royal Botanical Gardens in southwest London are some of the most distinctive on earth, housing the "largest and most diverse botanical and mycological collections in the world".
Founded in 1840 Kew Gardens covers 330 beautiful acres, and is renowned for their Historical Botanical Glasshouses, including the gorgeous palm house above.
Today the gardens are an important research institution, allowing visitors us to learn more about important plant life and sustainability. You can take virtual garden tours around the grounds of the Royal Botanical Gardens Kew right here, with this Google Arts & Culture Exhibit.
---
8. Château de Versailles Gardens – France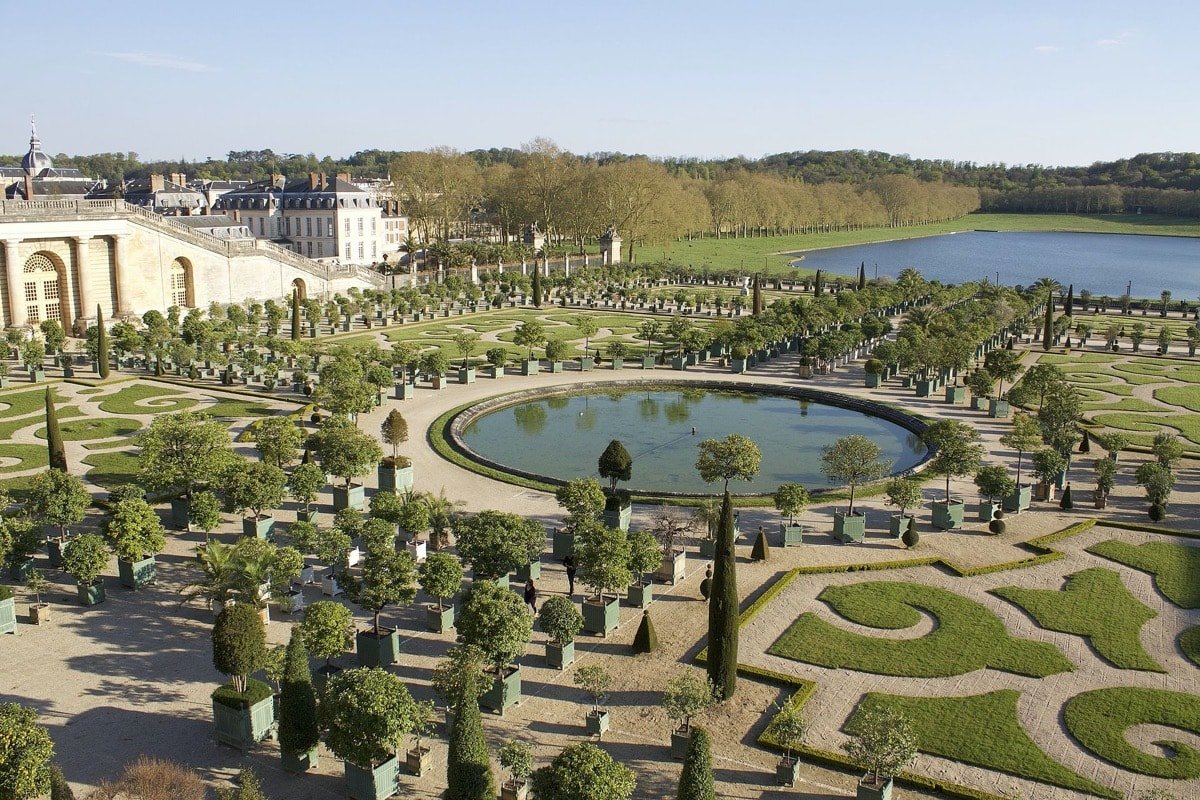 Another one of the most famous and beautiful gardens on earth, is located at the Royal Palace of Versailles. Here you'll find the most meticulously managed formal gardens, nestled among urban woodlands to create a breathtaking view everywhere where you look.
Versailles captured my imagination when I visited France for the first time, and it ignited my passions for French Chateaus, and beautiful gardens. With over 800 hectares to explore, you won't find that scale and level of detail any place else.
Take your own private virtual tour of the Versailles gardens here, and you see why these beautiful grounds attract 6 million visitors annually. From the grand canal to the orangerie, don't be surprised if you find yourself saying oh la la!
---
9. Waddesdon Manor Gardens – England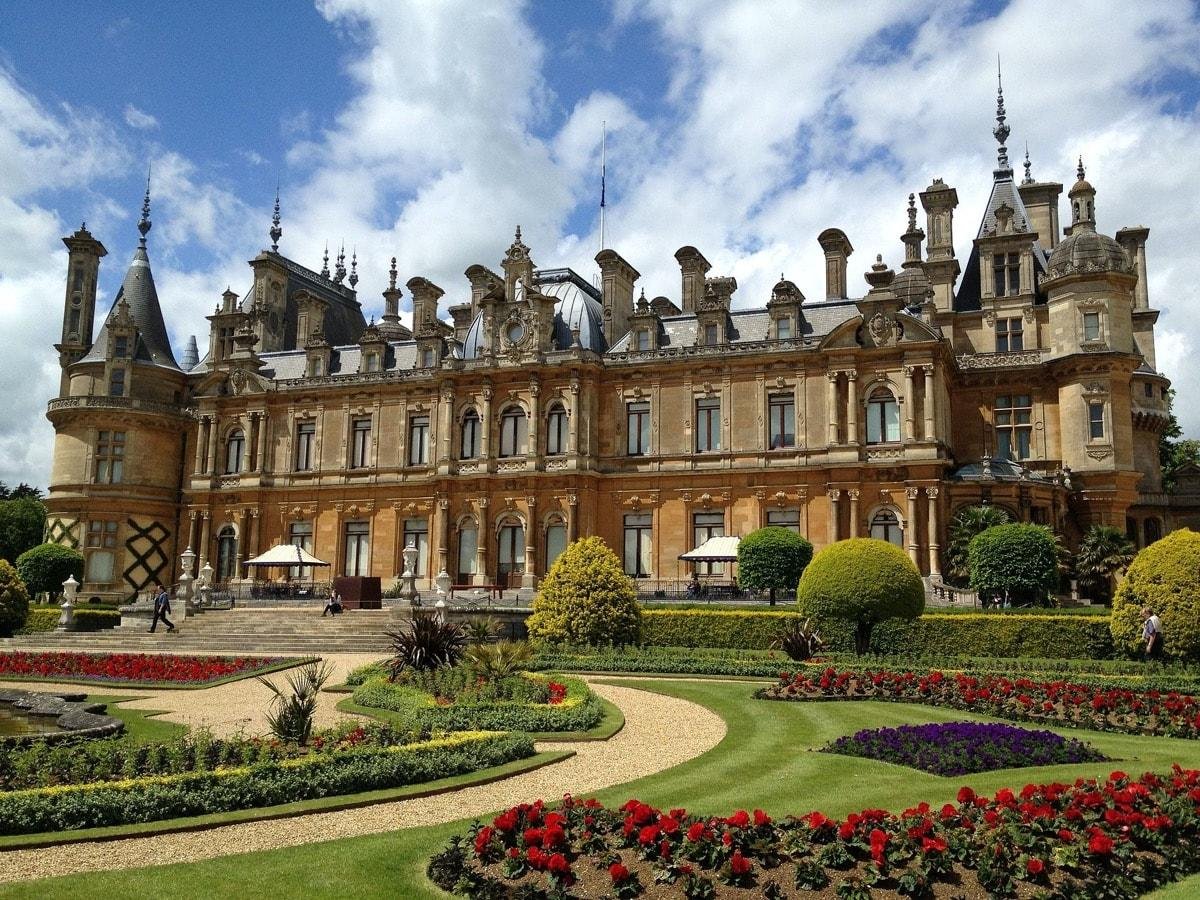 One of the most visited National Trust properties in england is Waddesdon Manor, a Neo-Renaissance country house in Buckinghamshire, England. Beloved for it's unique formal gardens, over 460,000 visitors flow through it's grounds each year.
The Manor was built for Baron Ferdinand de Rothschild as a weekend residence and place to house his vast art collections. Today it's still managed by The Rothschild Foundation, and the pristine gardens are works of art themselves.
It won England's Large Visitor attraction of the Year in 2017, and visitors come to enjoy the outdoors as much as the country home. Enjoy your own tour of the famous gardens of Waddesdon Manor with this collection of videos exploring the grounds.
---
10. The Royal Palace Of Caserta Gardens – Italy
Continuing the list of virtual garden tours, pop over to Italy and see the the "Swan song of the spectacular art of the Baroque" at the The Royal Palace of Caserta. As the former royal residence of the House of Bourbon-Two Sicilies, it's the largest royal residence in the world, with some of the prettiest gardens on earth.
The summer my husband brought me to Italy to meet his family, we visited the "Reggia di Caserta", and I was blown away by the gardens. It's a masterpiece of formal vistas that stretches 120 hectares, with gorgeous artificial fountains and cascades.
The upper "English Garden" has a beautiful naturalistic style, and you can take peek around with images and videos via this Visit World Heritage Virtual Tour. You can also take a walking tour around of the Palace of Caserta gardens with this visit via google maps.
---
11. Monet's Garden at Giverny – France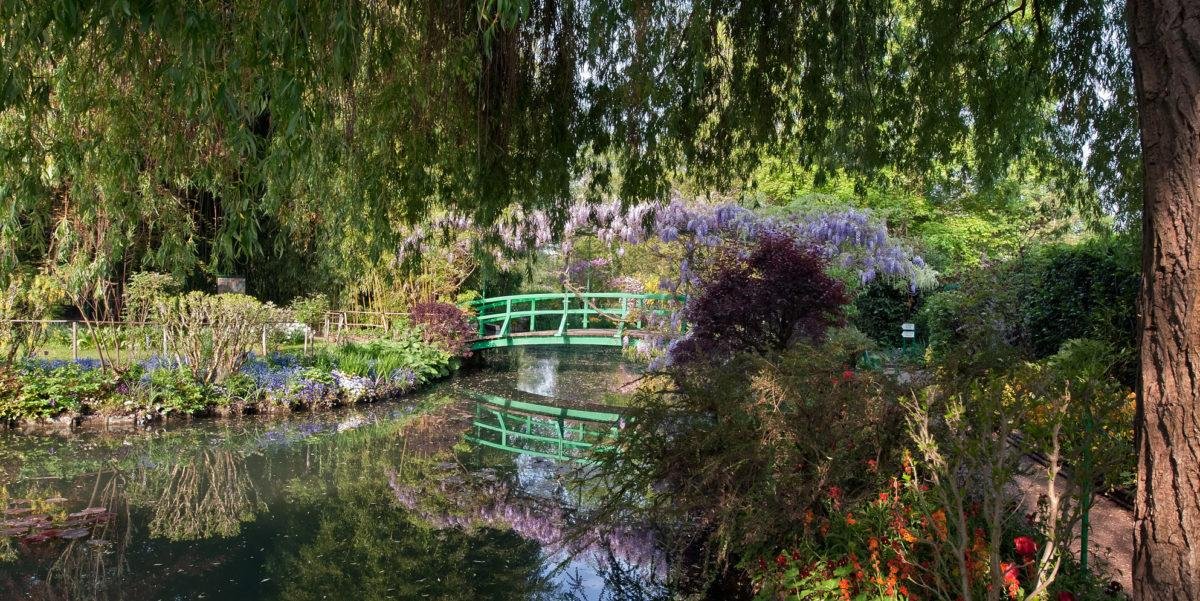 "My garden is my most beautiful work of art" is a direct quote from famous Impressionist artist Claude Monet, and it's no wonder why it was the subject of his most memorable works.
His home and estate in the village of Giverny are famous for their water lilies, and were restored to Monet's exacting specifications. To honor his legacy it's now a museum paying homage to his life's work.
The Gardens at Giverny now attract half a million visitors each year to it's picturesque grounds. Take a look around with this virtual tour of Claude Monet's garden featuring Royal Academy curator Ann Dumas.
---
I hope you enjoyed this list of incredible virtual garden tours, that will help you explore and connect with nature from home.
While many of us may not be able to travel to see these amazing gardens in person, it's always a great to keep exploring from home. If you're in the mood for some more armchair travel, check out my favorite ways to explore from anywhere.
Virtual Tour The World's Most Famous Castle
Explore 7 Of The Most Beautiful French Chateaus
Inside The Most Amazing Libraries on Earth