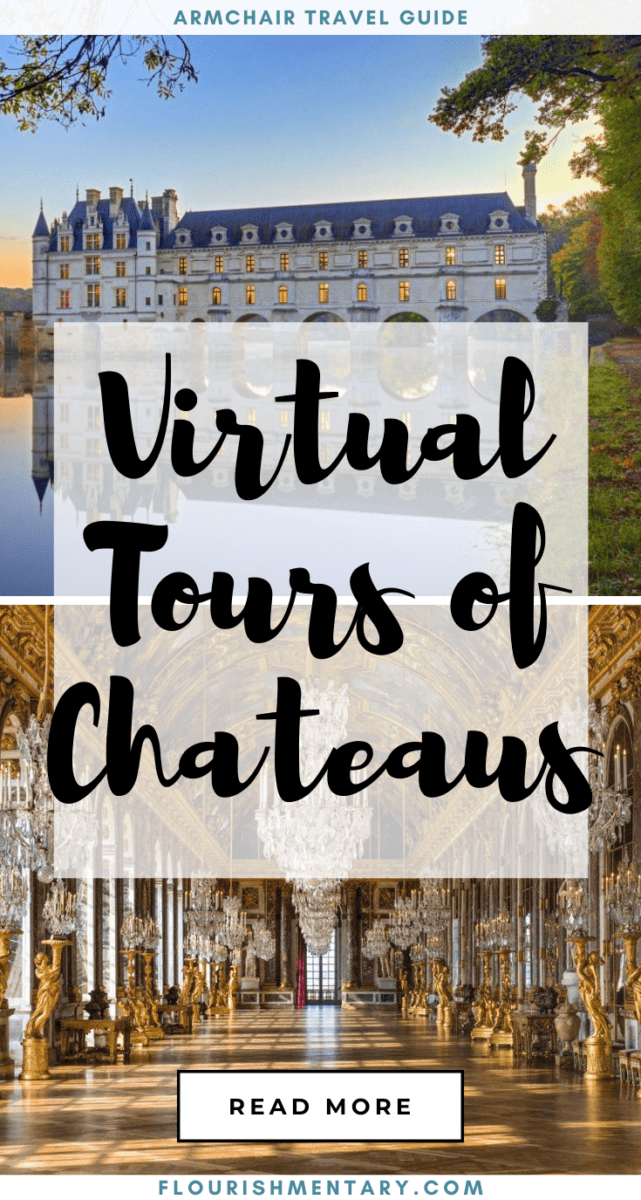 A French Château is one of the most iconic structures on earth. These easily recognizable works of architecture are part of our favorite storybooks and films, and have captivated our imaginations for centuries!
Once known as hunting lodges and country homes, the medieval structures evolved into modern palaces, showcasing the lifestyles of French Royalty & Nobility.
These Châteaux are now crown jewels of French history, welcoming thousands of visitors each year. Guest are able experience firsthand the incredible artistry and imagination of those who conceived, built, and restored these storied estates.
While not all of us are easily able to check them out in person, we are so lucky to have some incredible ways to visit them from home! Take a peek inside the most beautiful palaces on earth with these French Château virtual tours!
These virtual visits will take you inside some of my favorite Châteaus that I have ever visited, and a few that are on my bucket list! They're listed in no particular order, so enjoy your tour of the most beautiful French castles!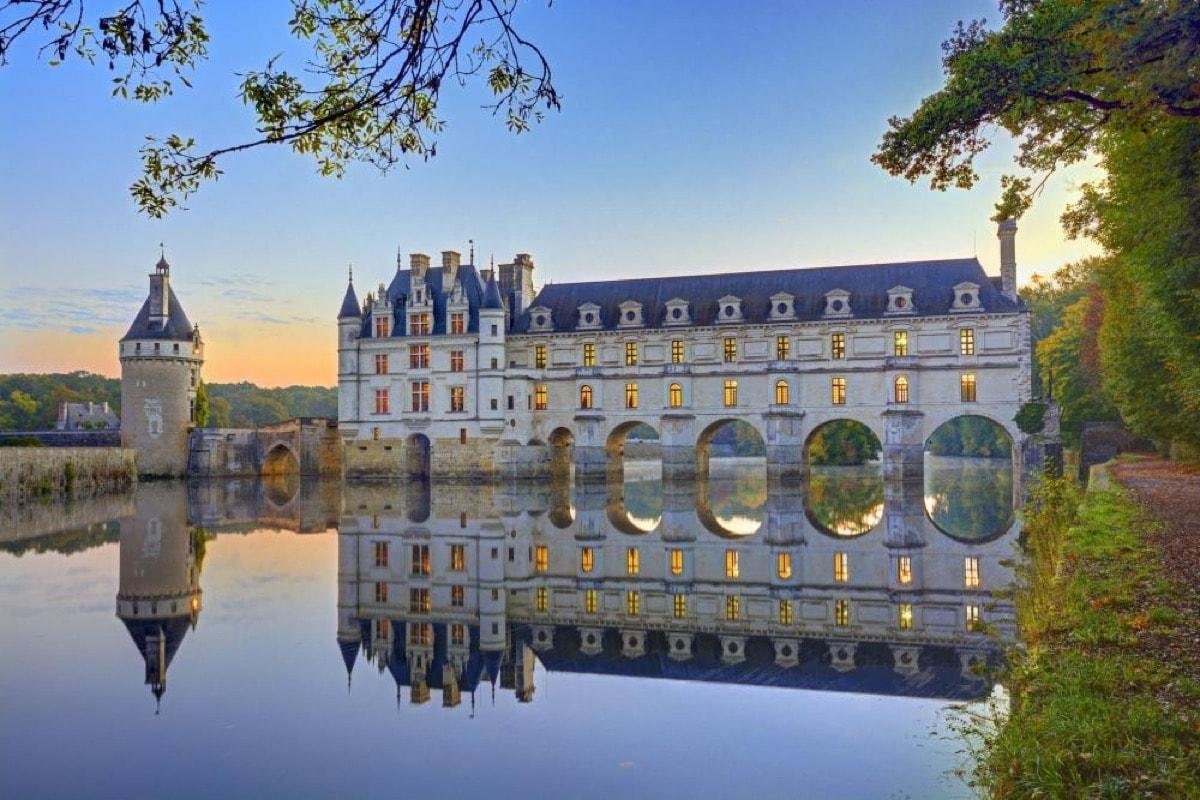 Not only is it my favorite of all the Châteaus to pronounce, but this enchanting castle in the famous Loire Valley has had a LOT of strong women at the helm over the years!
Also nicknamed the Château des Dames (Ladie's Château) these matriarchs made sure this castle had an important place in history. They each played a part in expanding, improving, and restoring the property into the landmark it is today.
One of the most remarkable thing about Chenonceau is the architectural mix of Gothic and Renaissance styles that blend beautifully into the Loire Valley landscape – almost as if it was meant to be there all along!
No wonder the Château de Chenonceau is the second most visited château in France (#1 is on this list, too ?)! Take a peek at the incredible history and interiors with this virtual tour of Château de Chenonceau.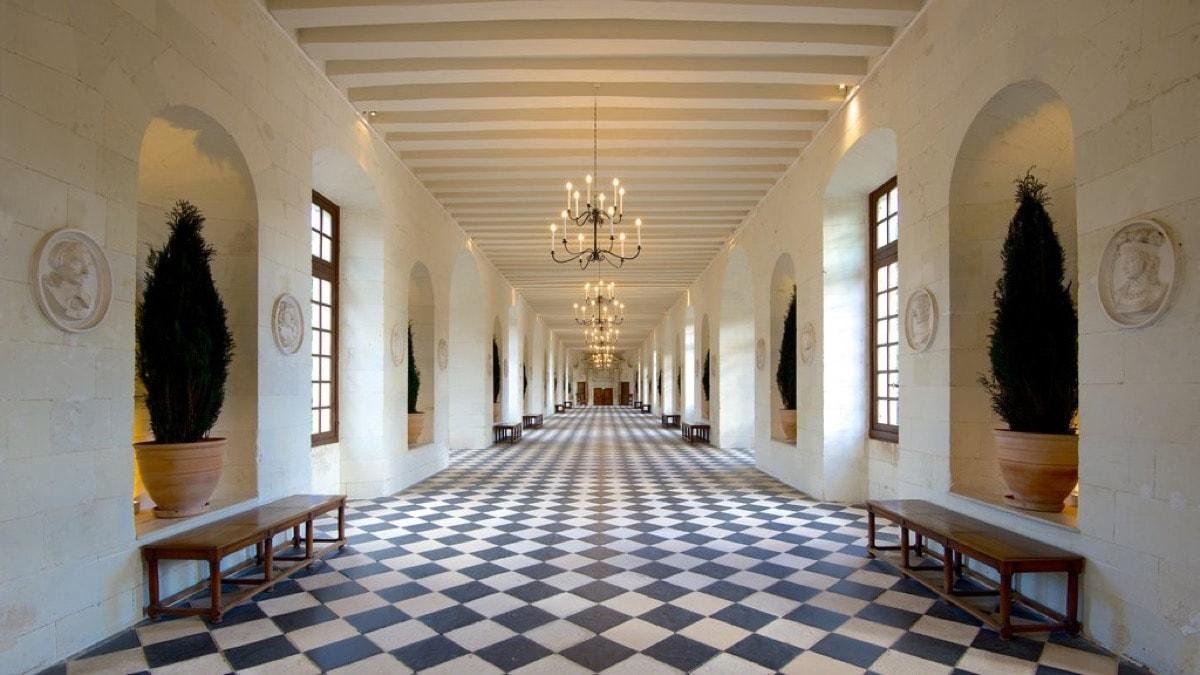 ---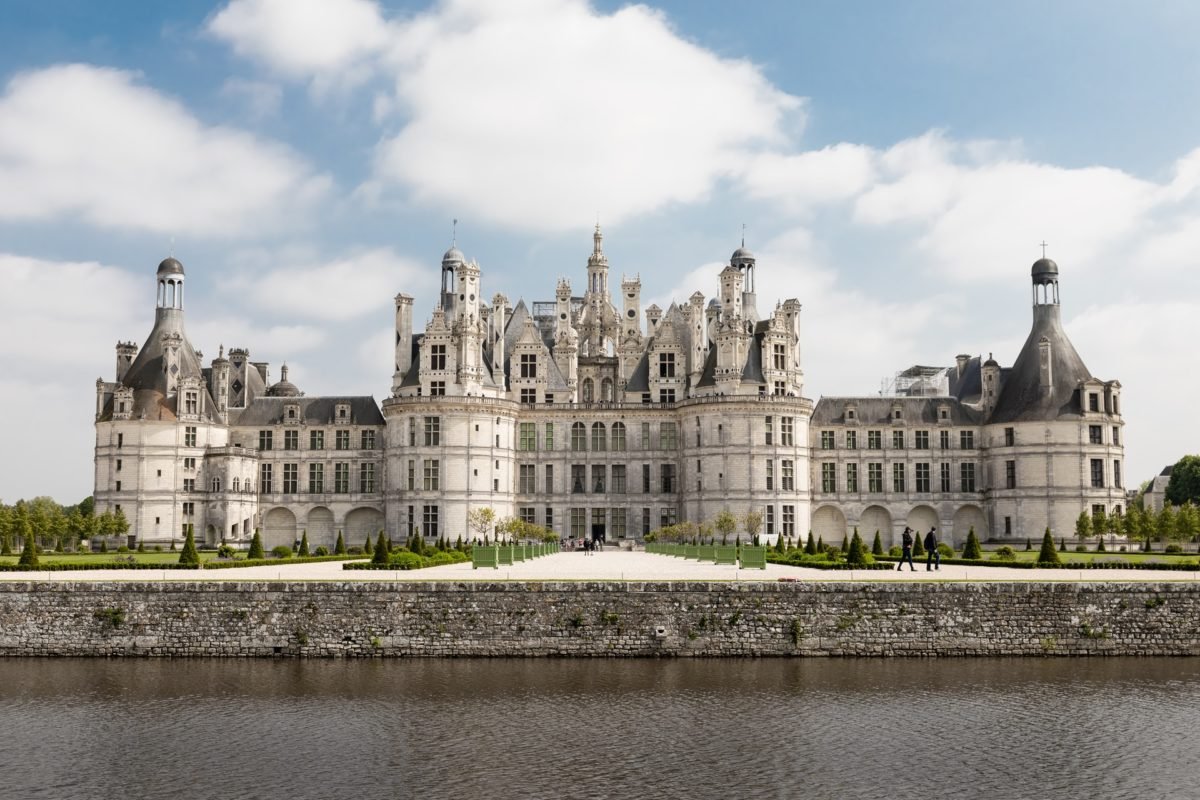 Another gem of the Loire Valley is the breathtaking Château de Chambord.
It's one of the most recognizable castles in the world, with its distinctive French Renaissance style, and it's the largest one in the country.
If this facade looks a little familiar, it's probably because you've seen it before! Château de Chambord served as major inspiration for the classic Disney film: Beauty and the Beast.
My favorite thing about the Château is the incredible double helix staircase, unlike any other on earth. The fascinating design is attributed to Leonardo Da Vinci, and allows two people to use the staircase at the same time, without ever seeing one another!
Take a look inside with the breathtaking castle yourself this virtual tour of Château de Chambord.
---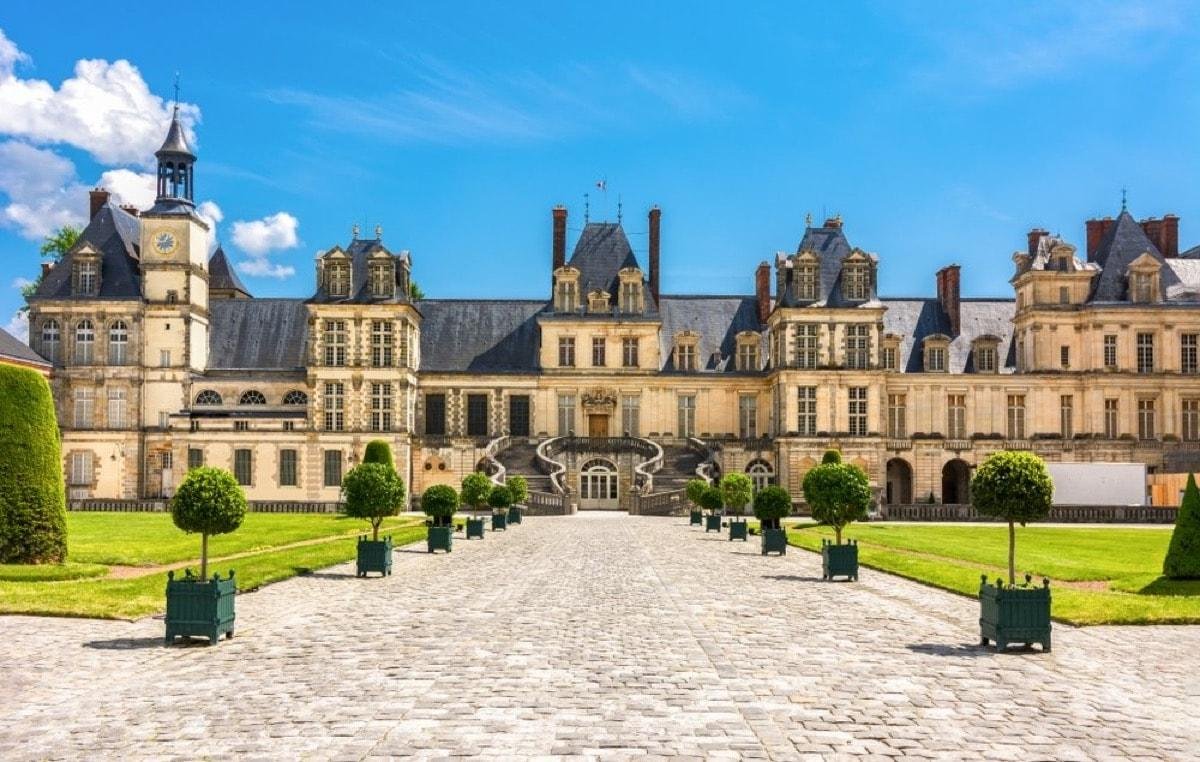 Not far from Paris sits one of the most impressive royal estates in France, the Château de Fontainebleau!
As a longtime lover of dual staircases, the horseshoe shaped entry to Fontainebleau has always had my heart. It's iconic style made its debut at the castle, and quickly spread out across France to other stately residences.
Once home to famous monarchs like Louis VII and Napoleon III, Fontainebleau also has some of the most lavish and interesting rooms of any French castle.
Take a tour inside the rooms and see the intricate bed created with Marie Antoinette in mind, with this Virtual tour of Château de Fontainebleau.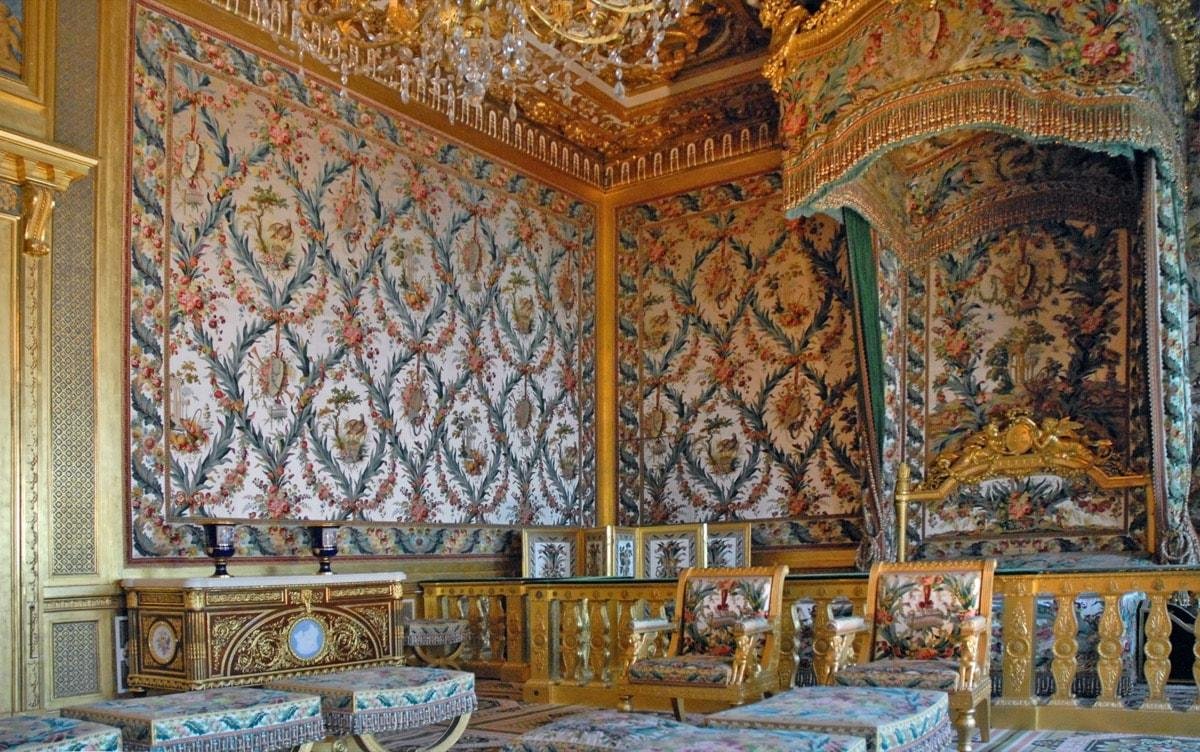 ---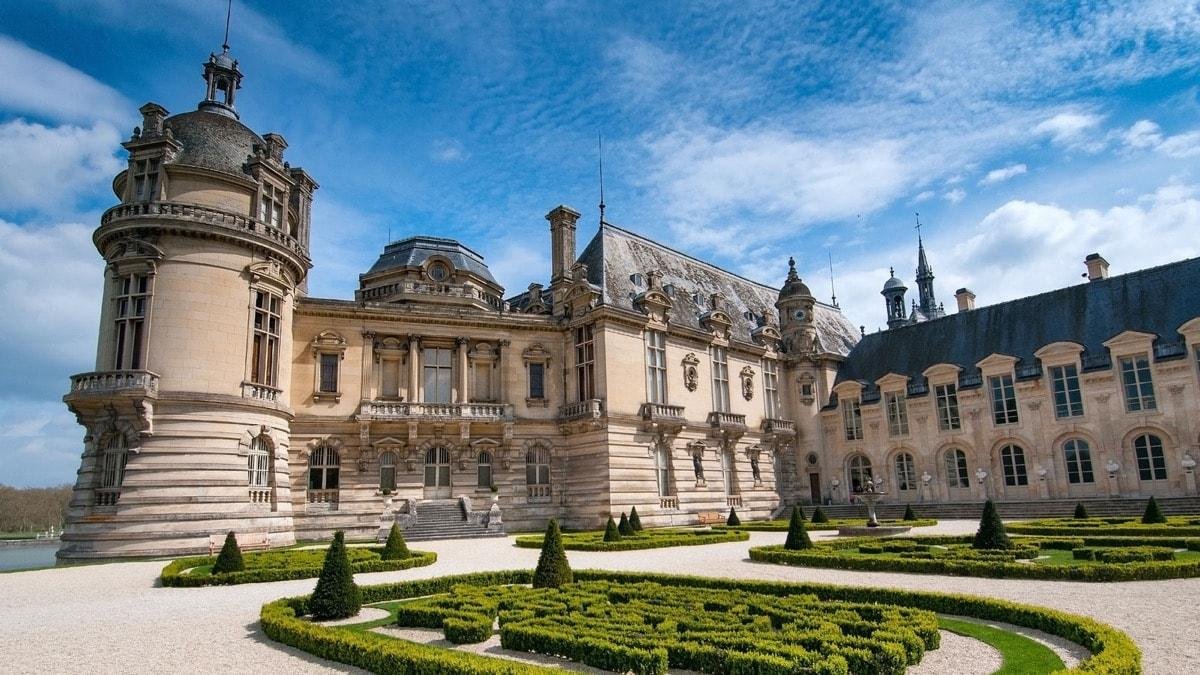 With a storybook setting on a magnificent lake, The Château de Chantilly is one of the most beautifully preserved castles in France.
Prince Henri d'Orléans, Duke of Aumale, was the son of the last King of France and worked to made Chantilly one of the greatest collections of artworks and antiques – of all time.
Today you can peruse the incredible art gallery, and intricately decorated private suites, making this Château one of the finest examples of cultural heritage in France.
Take your own tour inside with this virtual tour of the exterior Château de Chantilly, and check out a tour of the incredible artworks inside.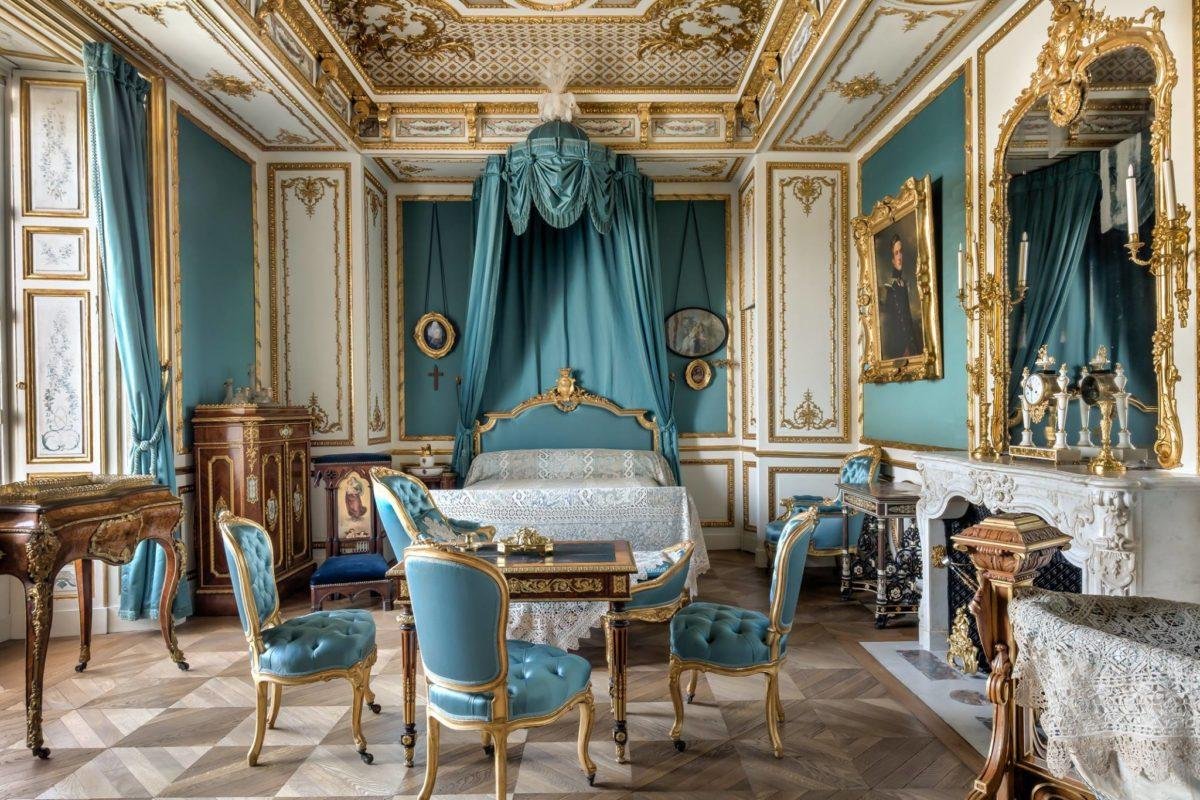 ---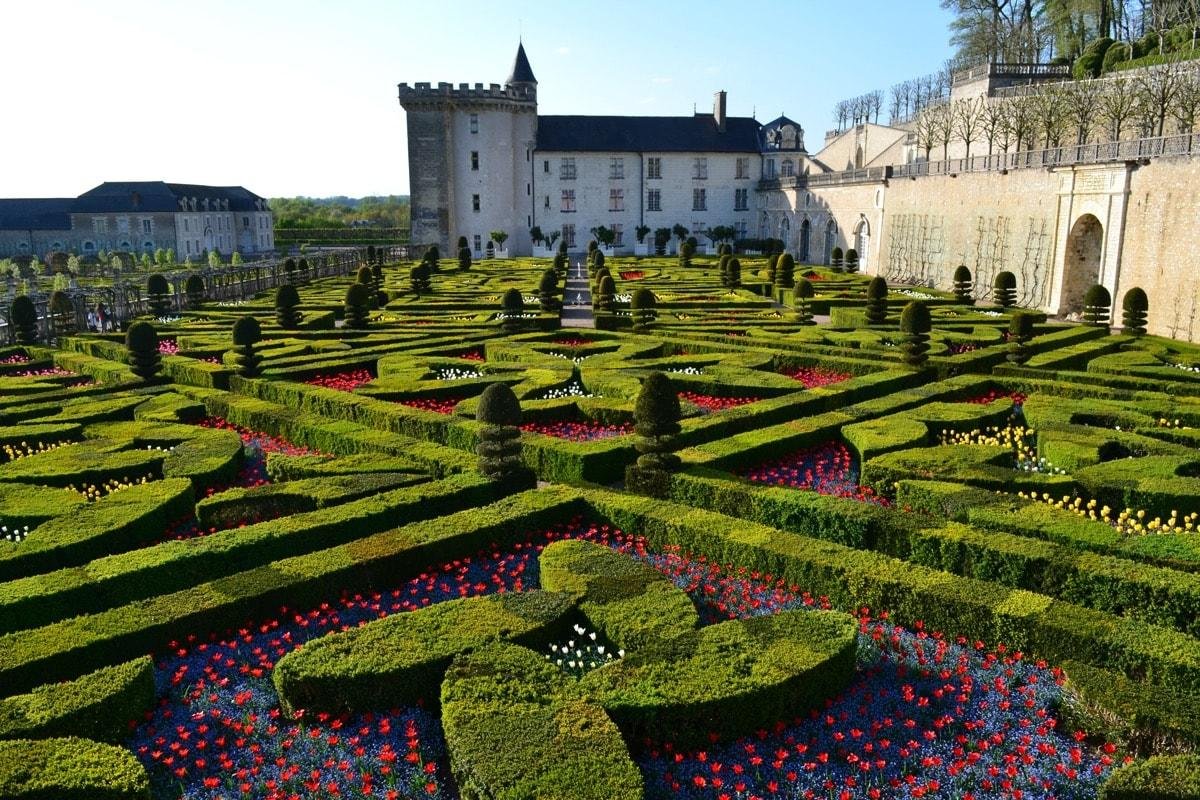 The last great castle to be built in The Loire during the Renaissance is the incredible Château of Villandry.
Once a medieval fortress, this Château was later transformed into a comfortable royal home, furnished with some of the most unique and beautiful items of the time period.
Villandry is also well known for its breathtaking ornamental gardens, that were designed as an extension of it's grand salons. Stepping right out onto these beautiful terraces, will lead you to some of the most impressive landscaping anywhere in France.
Take your own tour around the charming estate yourself with this Virtual Tour of Château Villandry.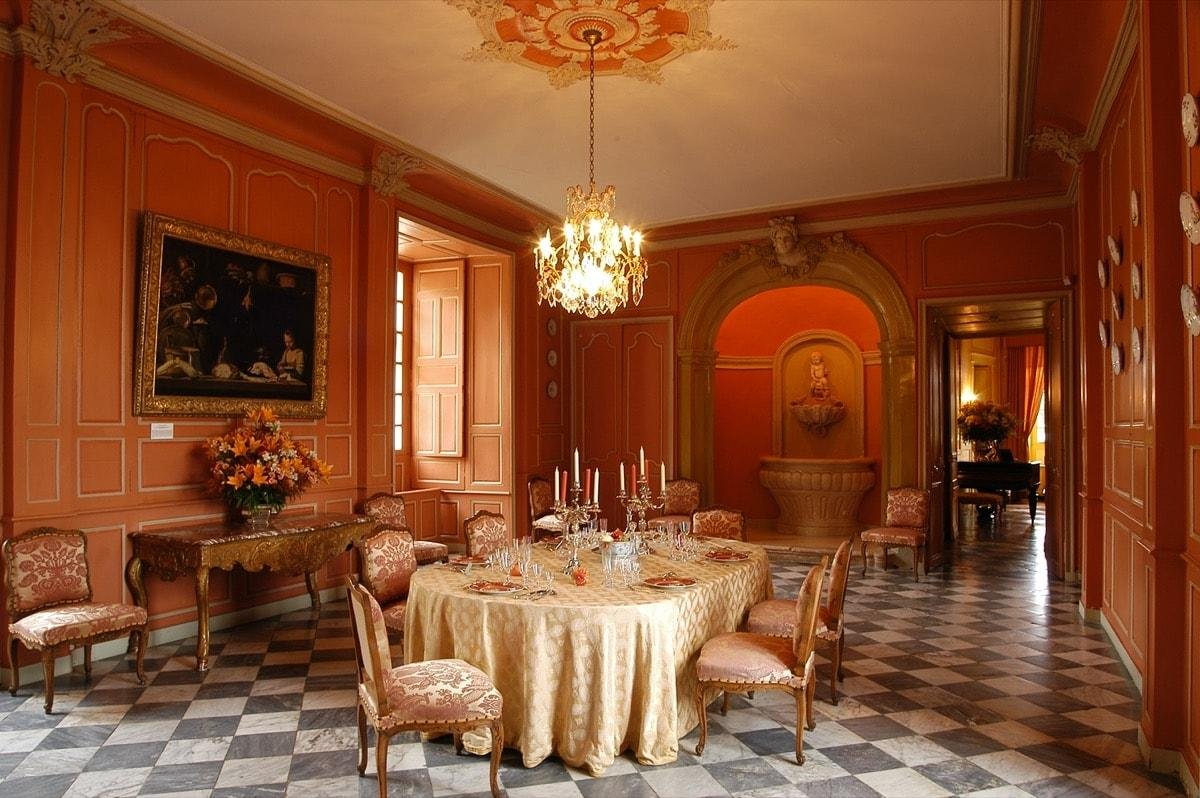 ---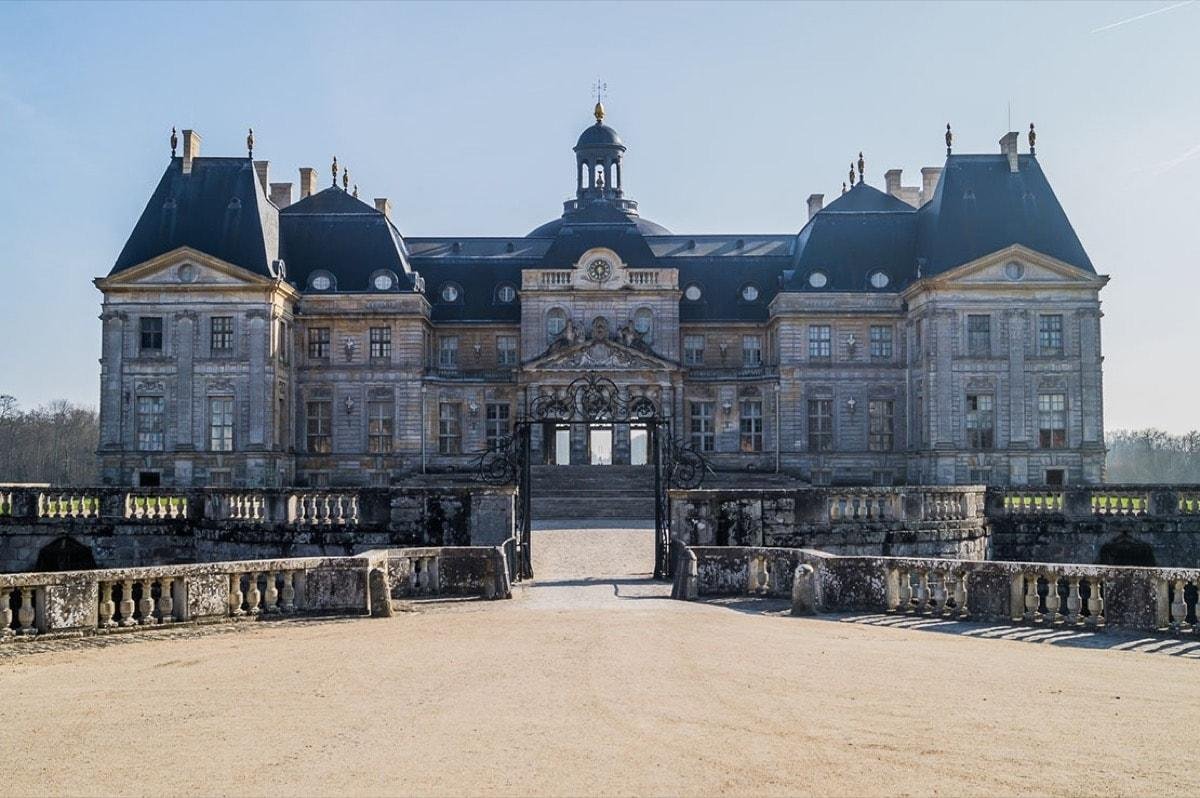 Château Vaux-le-Vicomte is the spectacular estate that caused envy to everyone around. It was so lavish and intricate- that it sadly caused the demise of its owner. Nicolas Fouquet was the superintendent of finances in France, and he built his dazzling castle to impress the great Sun King Louis XIV.
With cleverly devised symmetry and a grand entrance hall, Château Vaux-le-Vicomte was meant to turn heads. However, Fouquet's plan really backfired when the celebration he threw in the King's honor was just a little too impressive.
In the end, his over the top party offended the court, and he was accused of misappropriating french funds. Sadly he was imprisoned until his death, his beautiful estate went on to inspired another great french castle.
Vaux-le-Vicomte was so refined and impressive that The Sun King used it as inspiration to built his own royal Château of Versailles. The unique and creative take on Baroque design was so beloved, that it dominated the architecture scene throughout France for the next 150 years.
Take your own tour around the beautiful Château Vaux-le-Vicomte with this virtual tour.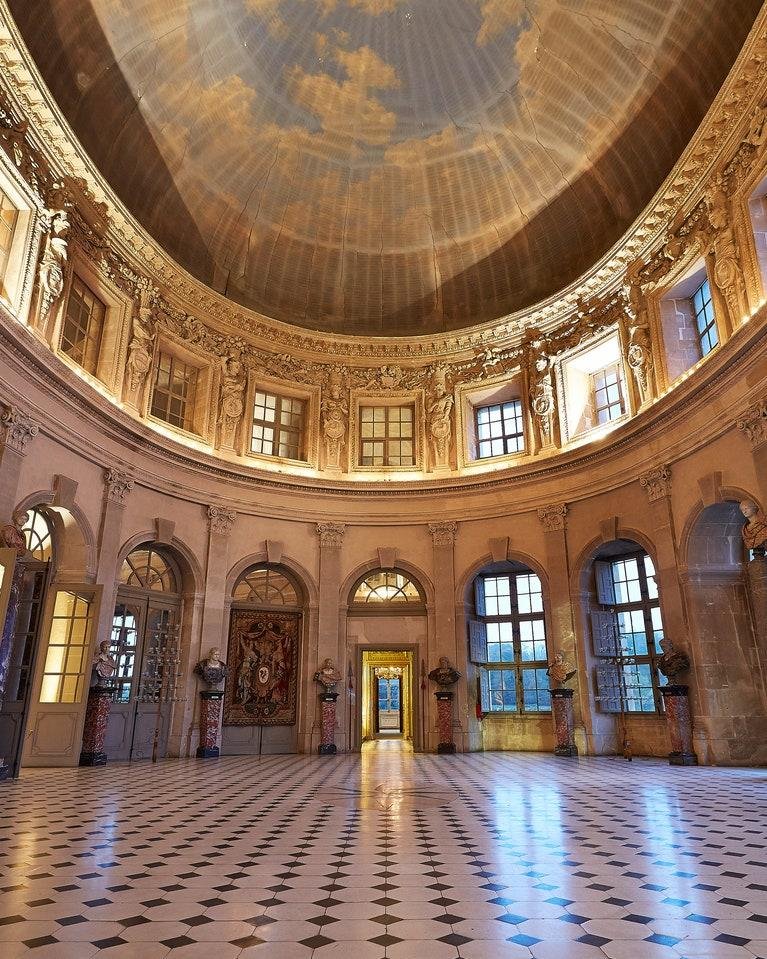 ---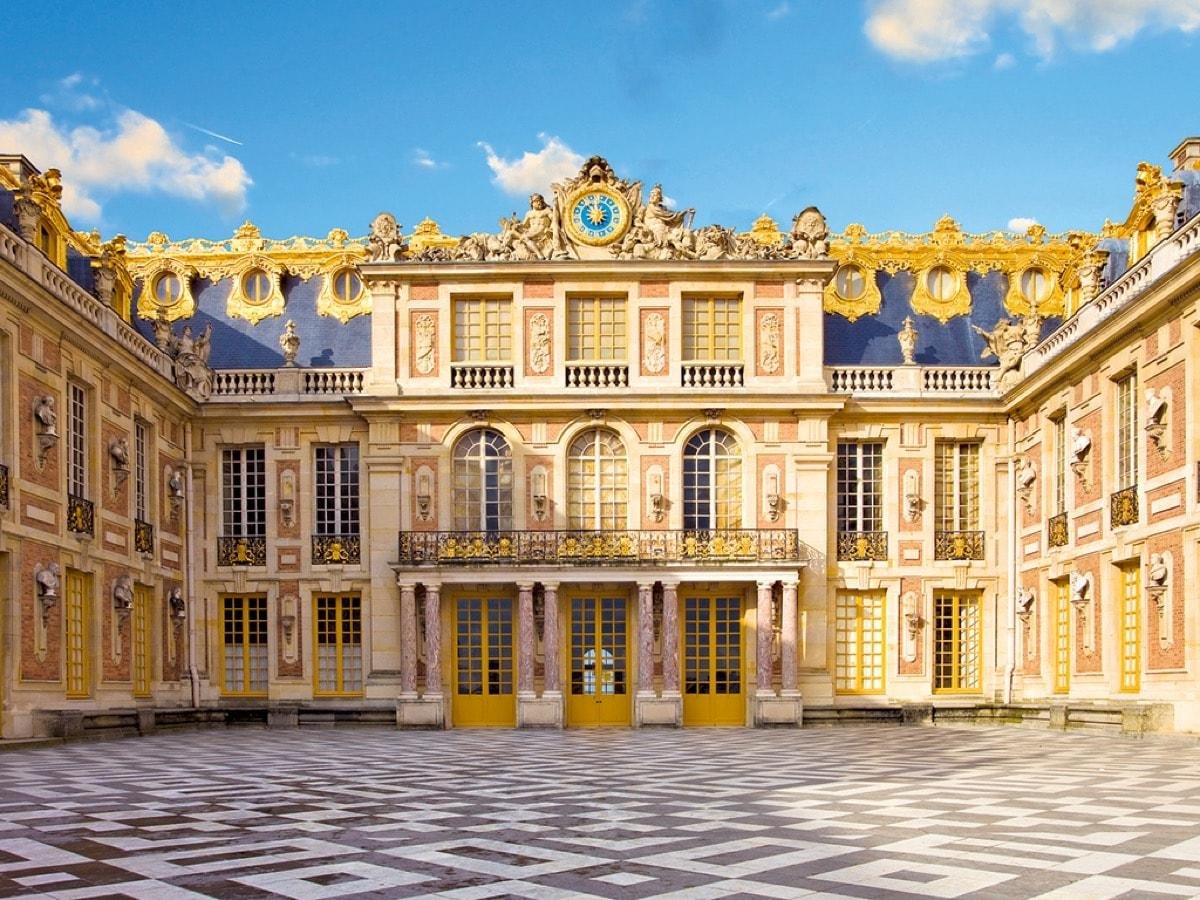 Without further adieu, the grandest of all the Châteaus in France: The Royal Château of Versailles.
Also known as The Palace of Versailles, it's the most visited Château in France, and one of the most visited World Heritage Sites on earth!
Once a humble hunting pavillion, it now represents one of the greatest achievements in French 17th century art. A succession French kings continued to improve the Palace and transformed it into the most important seat of power in the nation.
Though it was no longer a royal home following the French Revolution, it became the Museum of the History of France, where guests could explore the incredible interiors, and magnificence 800 hectares Royal gardens.
Today, one of the most famous rooms in the Hall of Mirrors! This revolutionary space was the first of its kind, featuring with 357 mirrors arranged in arches opposite the grand windows. Whether sunlight, or candle light, the entire space emits an incredible shimmer that you'll never forget.
Take a visit to the magnificent Château of Versailles right now, with this virtual tour.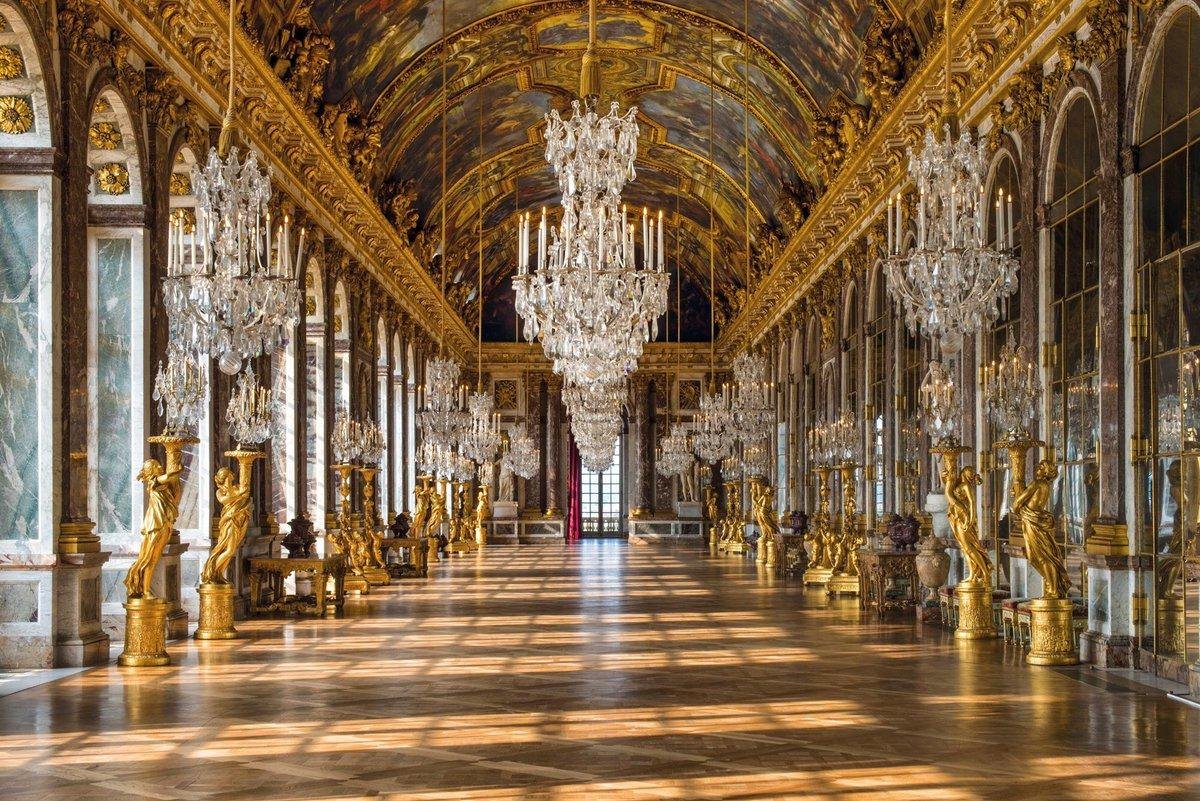 ---
Thanks so much for reading, and I really hope you enjoyed checking out all the beautiful Châteaus in France that you can visit with a virtual tour.
I visited France for the first time during a High School Exchange program, and it really ignited my love for french culture and architecture. I've loved sharing my passion for Châteaus with you all on instagram, and uncovering more about these beautiful works of art!
If you're in the mood to learn more about famous castles and estates, check out these other amazing places of the world you can visit virtually.
Which of these French Châteaus were your favorites? Let me know in the comments below after you take your virtual tours, and Bon Voyage everyone!
---