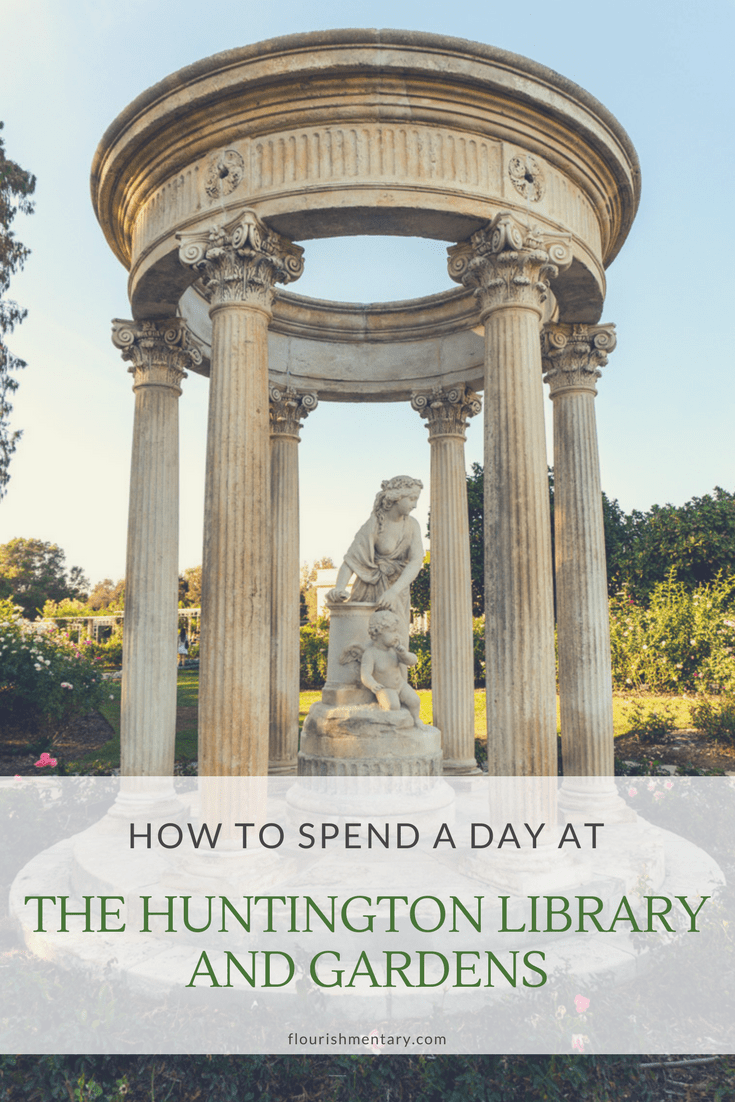 The library probably doesn't sound like an ideal way to spend a Sunday afternoon, but The Huntington Library, Art Collections and Botanical Gardens isn't full of college kids cramming for mid terms.
This amazing estate is one of Los Angeles's most treasured gems, but I had no clue it existed until my friend Taylor invited me along for a visit. I'm so glad she did, because the Huntington was right up my alley. Gorgeous architecture-check, sprawling botanical gardens-check, and an impressive tea room that would satisfy the queen- check.
This historical property was the former home of Railroad tycoon Henry Huntington, and his wife Arabella. Today it operates a non profit museum and research institution, welcoming thousands through the beautiful gates each year. If you're visiting Los Angeles, or are a native that's never been, it's a worthy way to spend a pretty day. Here's how I spent my afternoon at the Huntington Library.
The Rose Garden Tea Room And Cafe
We kicked off the day at the Rose Garden Tea Room, one of several restaurants on the property. Originally this building was Henry Huntington's cigar room, but because his wife didn't want the icky smell near the house, it's tucked away near the gardens.
Taylor came equipped with birthday balloons to surprise a friend, and it was pure entertainment to watch her maneuver them through the petit garden trellises, and into the tea room. She arranged them like a champ and they made the most lovely backdrop for afternoon tea.
We opted for the Traditional Tea service, which was a total feast for the eyes. It included a selection of tea, glass of bubbly prosecco, and a three tiered tray of treats.
Everything was delicious, and although I am a HUGE sweets person, I enjoyed the savory snacks just as much. The Rose Garden Tea Room is a lovely way to spend an afternoon, and gave us plenty of energy before galavanting around the grounds.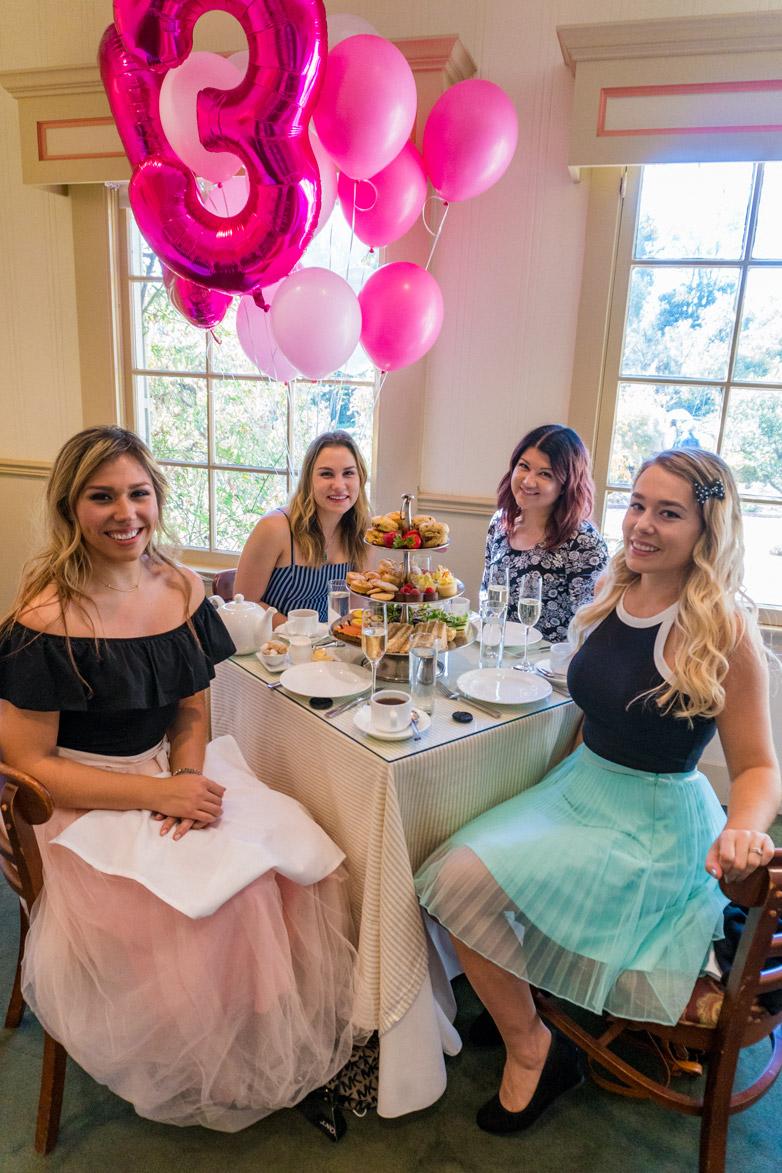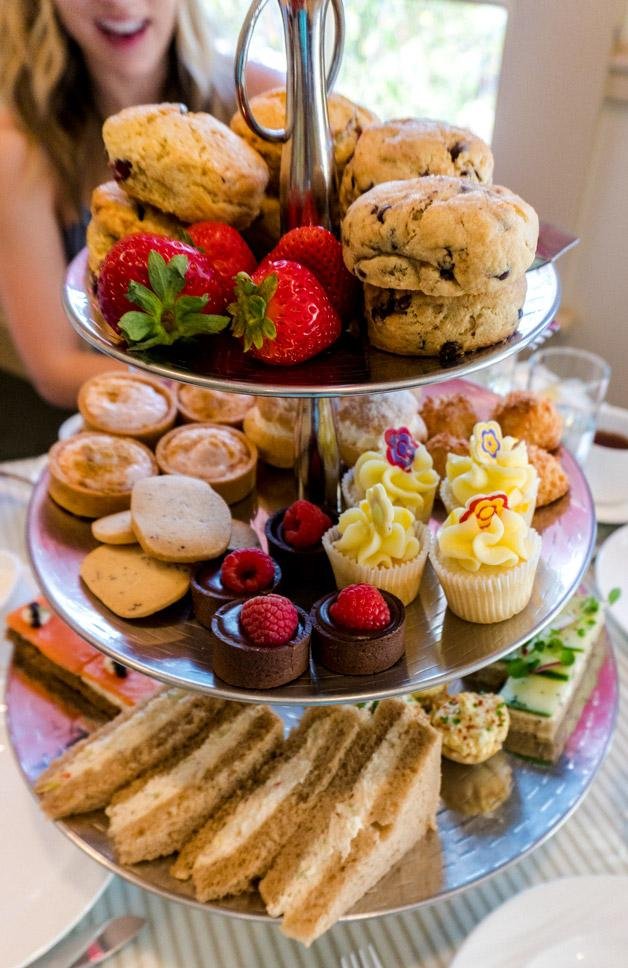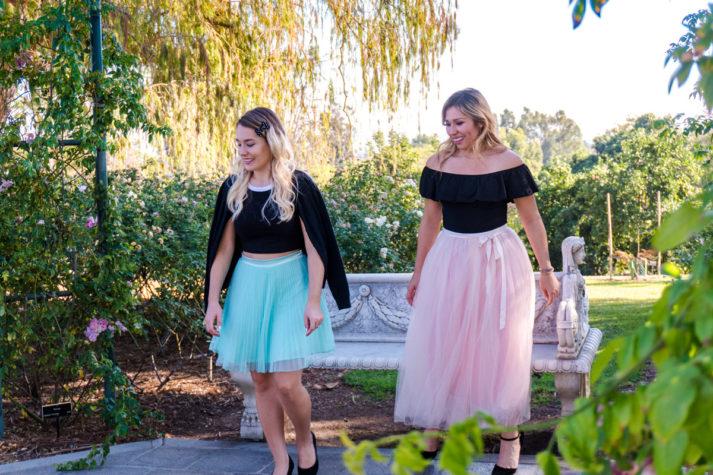 The Botanical Gardens
After tea, we made our way to the famous botanical gardens. The Huntington has 12 gardens on the property, and each one is dedicated to a particular plant life and terrain.
First we toured The Japanese Gardens, arguably the most popular spot on the Estate. At first glance, you can totally see why these impressive grounds have attracted 20 million visitors. I could hardly wait for the people on the path in front of us to move along, as our eyes opened upon the breathtaking landscape. It's as if you've stepped out of California for a moment, and right into Japan.  
The Japanese Gardens
Popularized through exhibitions like the Worlds Fair, Japanese gardens were wildly popular among wealthy westerners in the early 1900's. Henry Huntington wanted his to stand out, so he commissioned Japanese craftsman Toichiro Kawai to build this magical moon bridge.
This stunning example of Japanese design sits majestically above the glistening Koi ponds, as if it's totally frozen in time. Its a perfect preview of the diverse architecture, horticulture, and tradition found all over the property.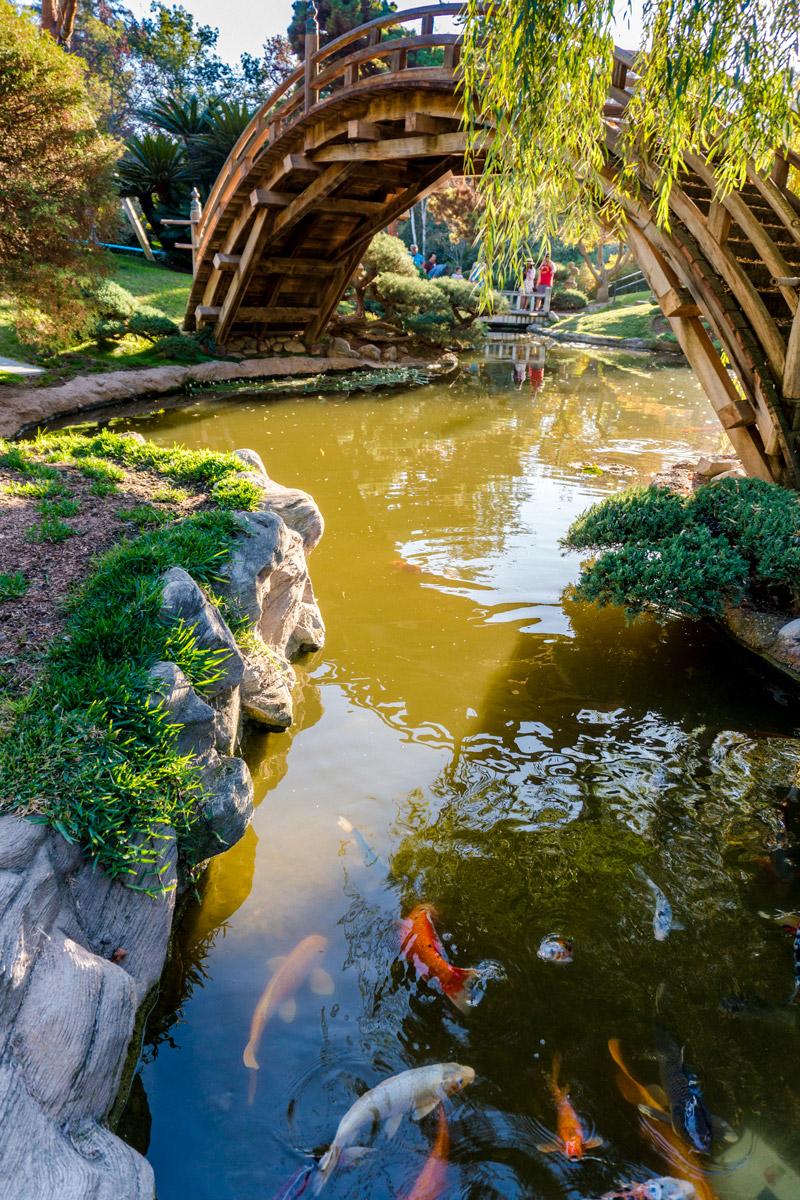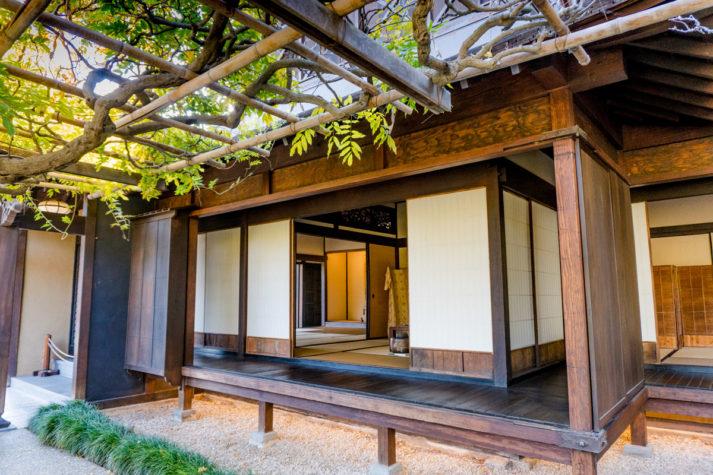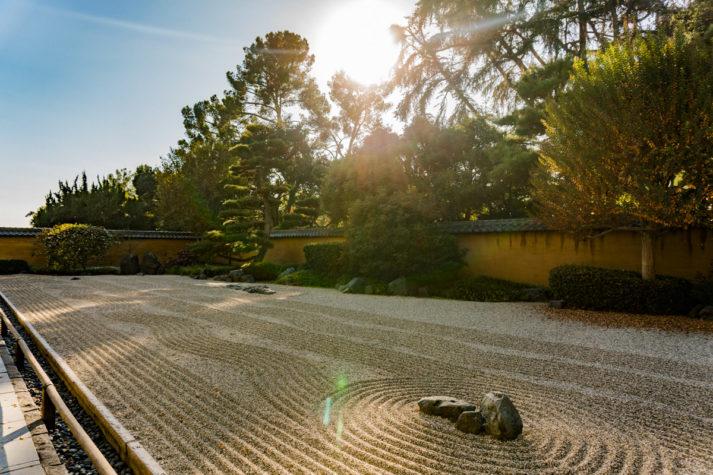 The Chinese Gardens
Leaving Japan, we continued along through the Zen court, which reminded me of those desk Zen gardens that I wish were still a thing. Next we wandered along a series of bamboo lined walk ways, and over to the Chinese Gardens.
These are among the largest Chinese style gardens outside of China, with a stunning array of traditional architecture, plants, water features. I was really captivated by the stunning view from the Freshwater dumpling and noodle house restaurant on the property. There you can eat in an authentic Chinese style pavilions, with gorgeous scenery of the Chinese countryside. Probably a really unfair first date idea, because it would be hard to top this gorgeous setting.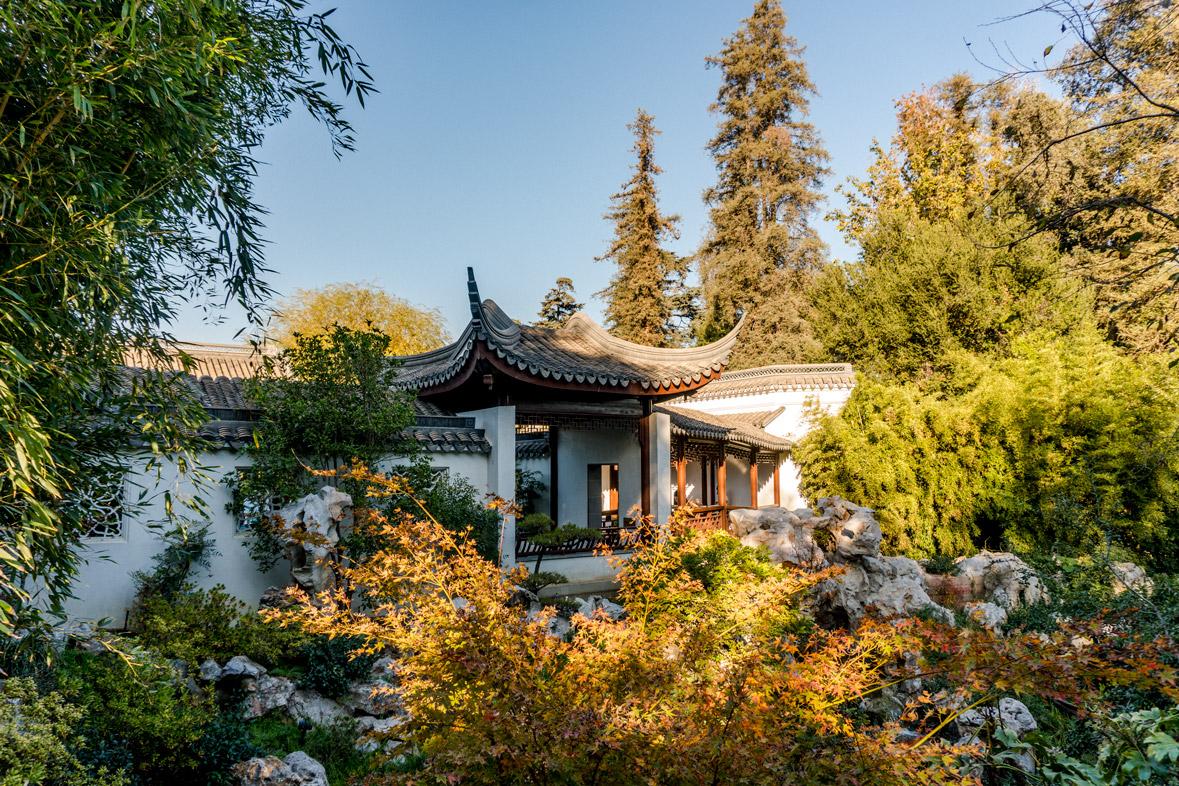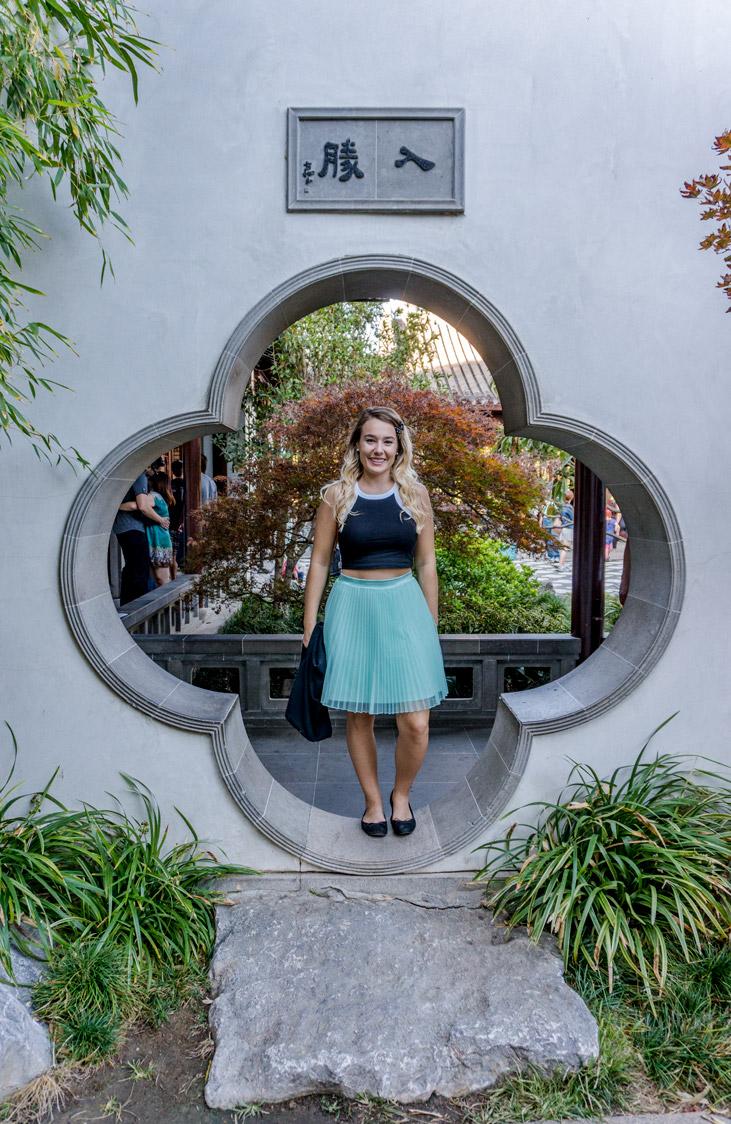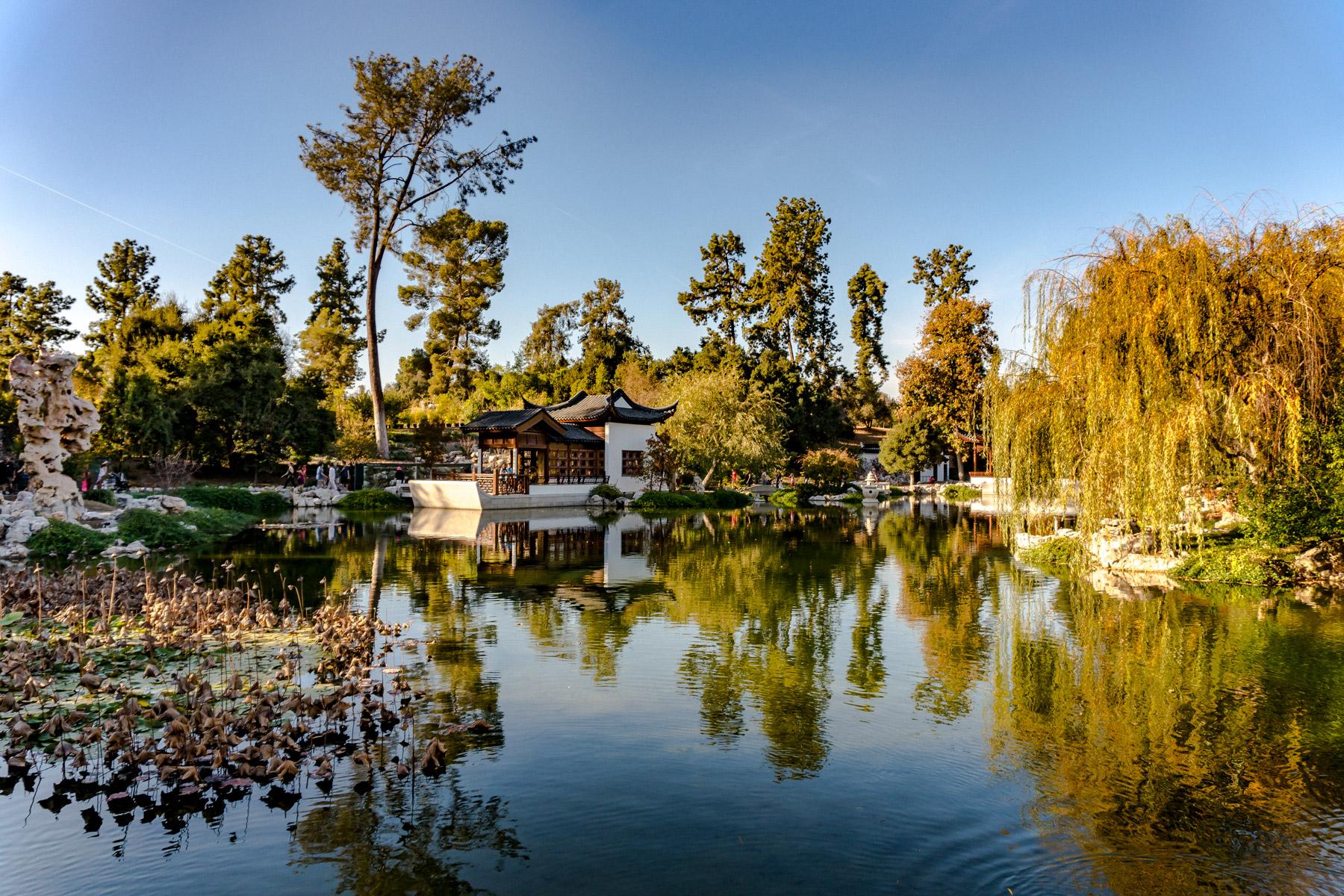 The Huntington Art Gallery
After leaving the gardens, I made my way to the Huntington Art Gallery. This gorgeous Neo Palladian style mansion was originally Henry and Arabella's home. It was constructed in 1909, and still contains the same romantic furniture from the turn of the century. 
My favorite room was the "small library" which is sizably bigger than most people's homes. The room was originally Mr. Huntington's 'den' where he spent many hours reading in ultimate style. There's also a series of lovely drawing rooms furnished with stunning 18th-century French decor. So if you love fine European design, it's definitely a piece of antique heaven!
The upper floors of the Mansion are home to an impressive collection of over 1200 objects of fine European Art. If I am being completely honest, I tend to enjoy the architecture, and design of these buildings more than the art itself. However, I was totally astounded by all the fascinating items on display in the Huntington mansion.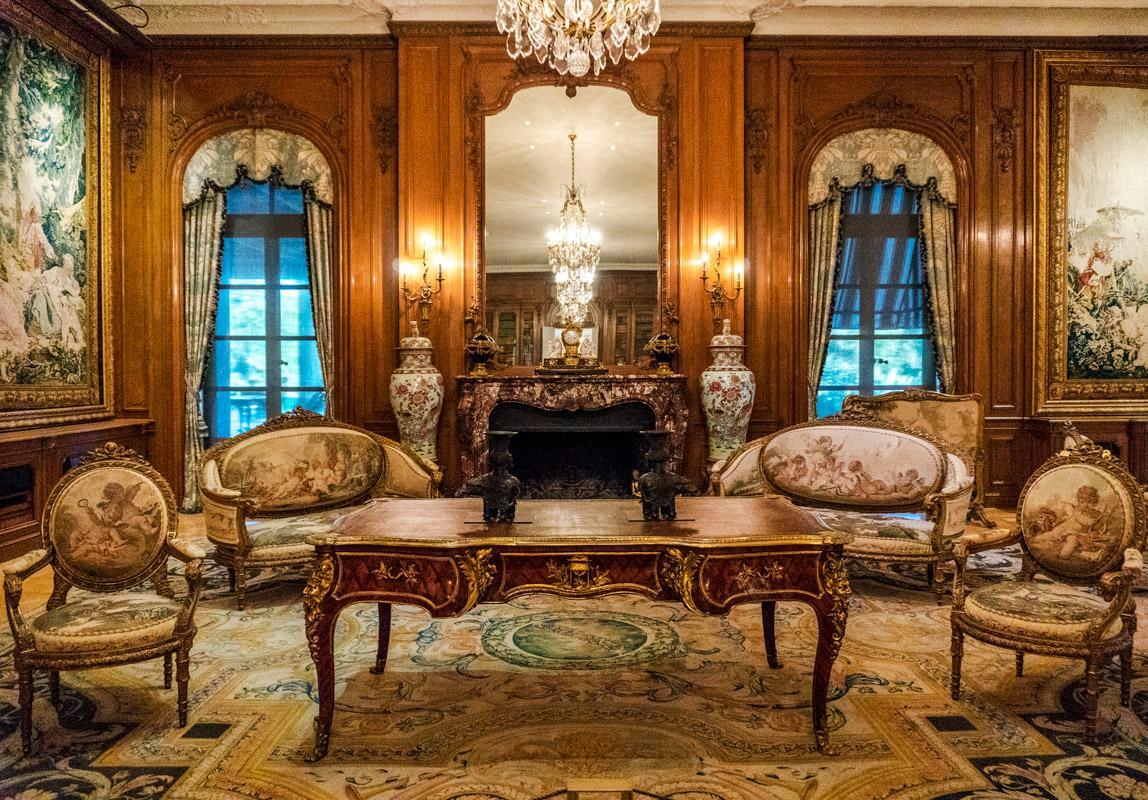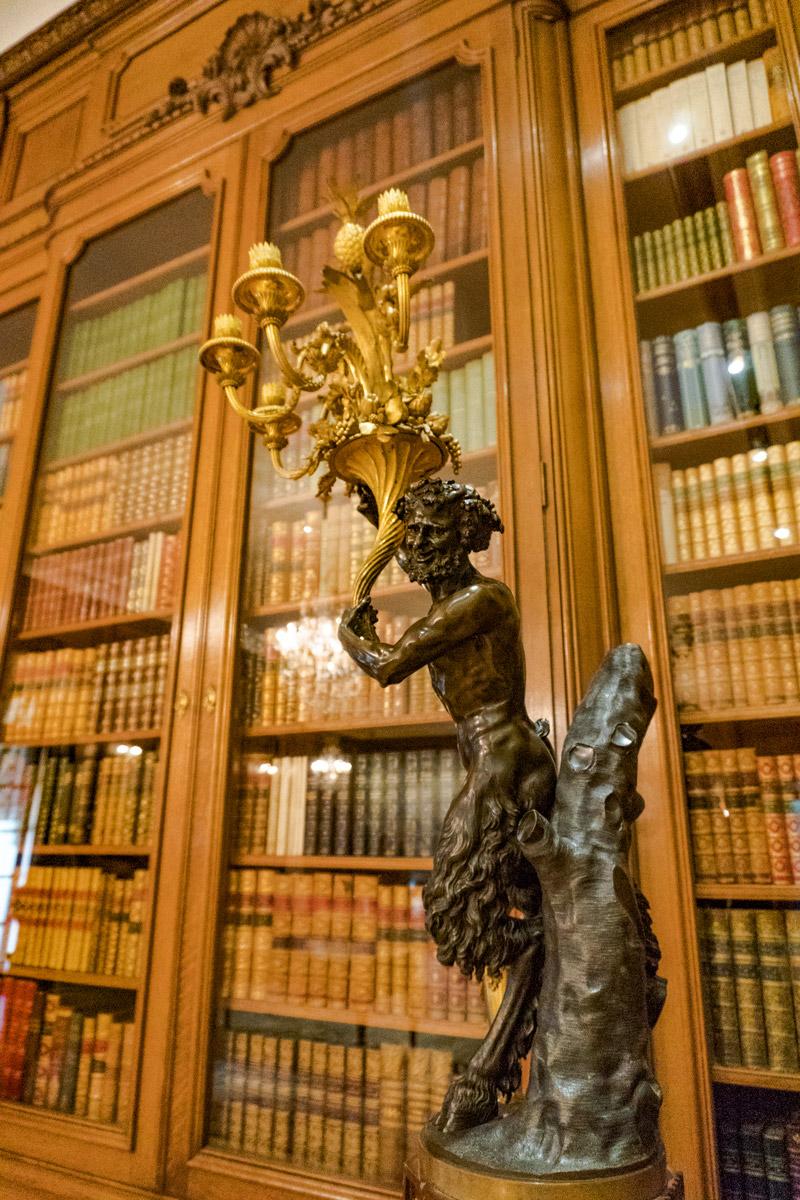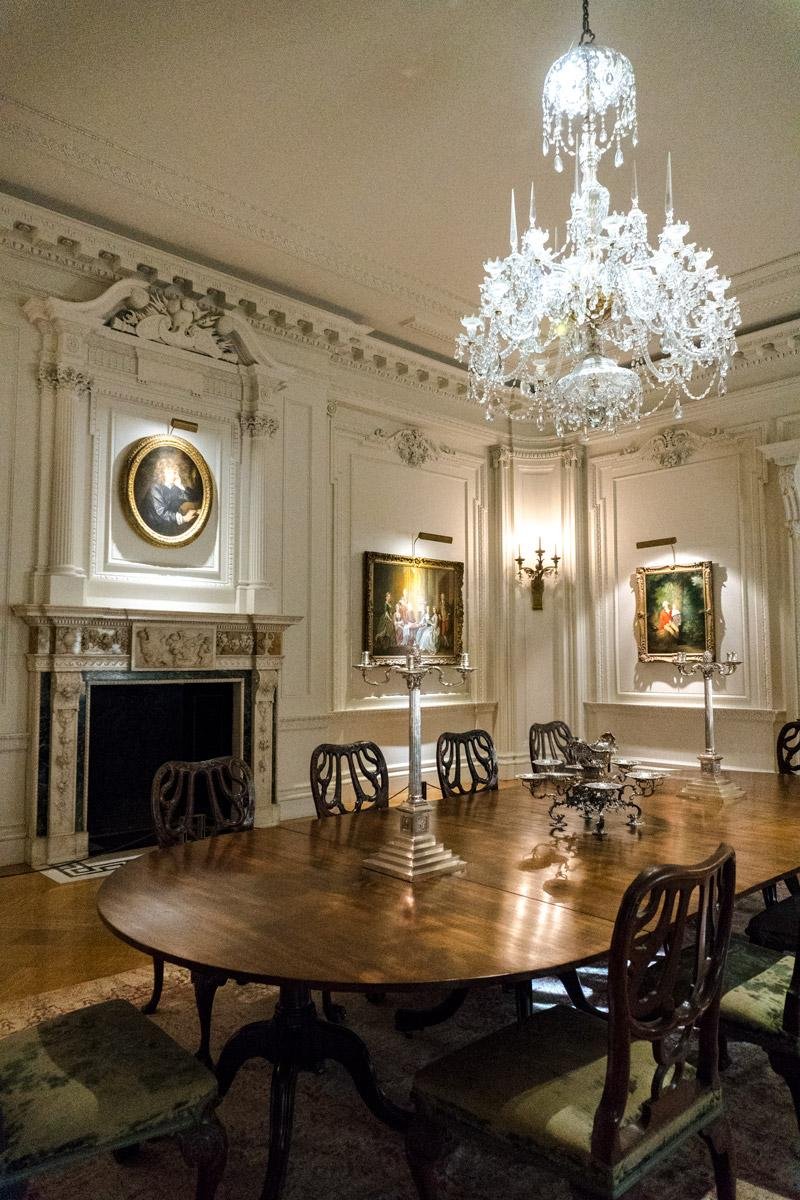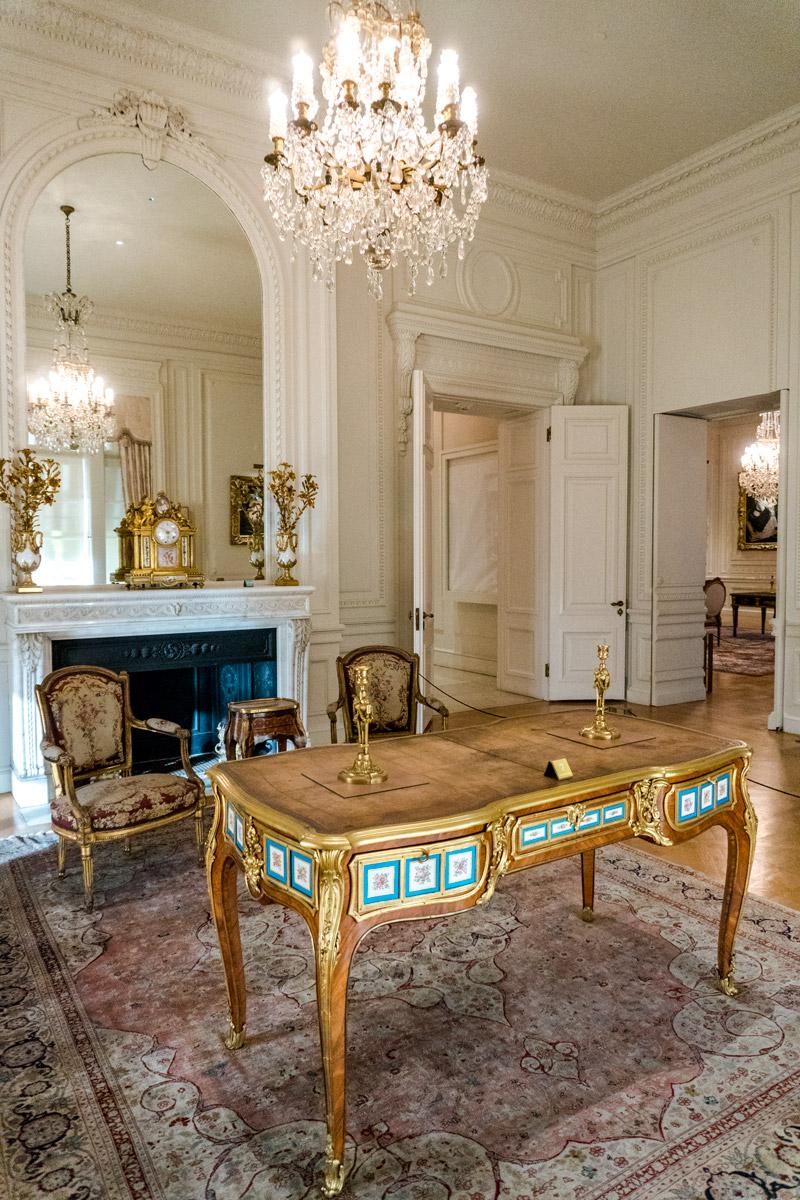 Planning A Visit To The Huntington Library
The Huntington is a HUGE property, and sadly I wasn't able to squeeze in all of the galleries. If you're planning a visit, I suggest starting early to see all the other art collections, and botanical gardens!
One of the coolest things about LA museums, is that many of them are free a few days a year. The Huntington Library offers a free day once a month, and you can sign up for free tickets right here. It's is a great activity for families, friends, and out of town guests, and I know I will be back as soon as I get the chance!
If you're interested in seeing more posts about fun destinations in Los Angeles, keep your eyes out for a future post where I check out the impressive Getty Villa Estate In Malibu!