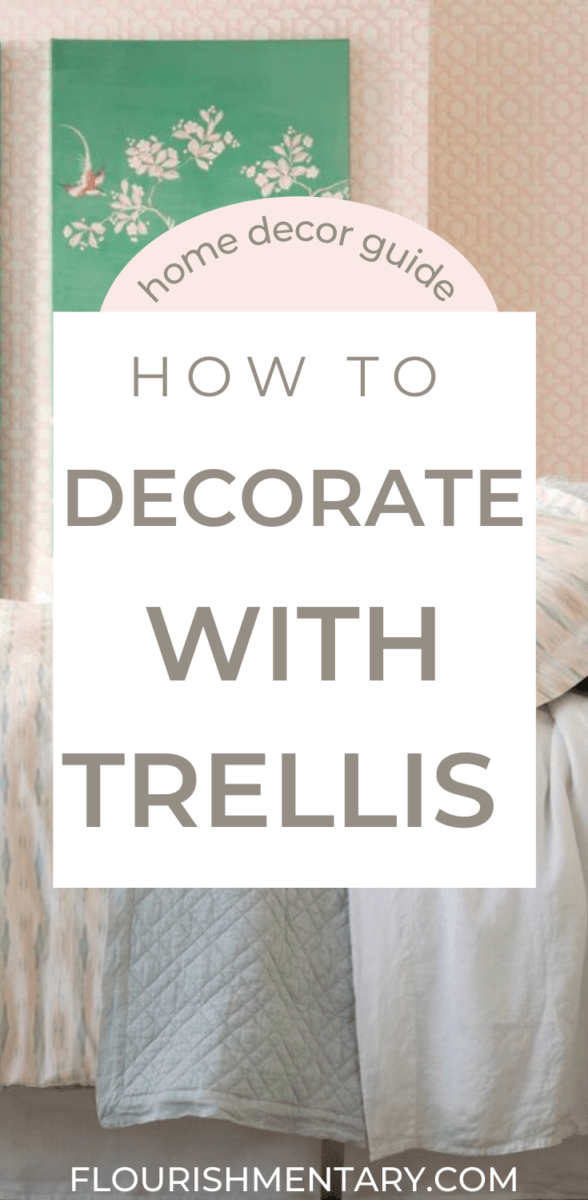 Trellis, treillage or lattice – whatever you call this classic motif, there's no denying it's timeless allure.
From bedrooms to sunrooms, this classic geometric pattern can still be found in the world's most beautiful homes.
If you are looking for ideas on how to decorate with trellis indoors, check out these trendy ideas. Use these tips for adding trellis or lattice to your home and bring an air of the outdoors to any space!
But first, a little bit about how trellis became a trend in the first place!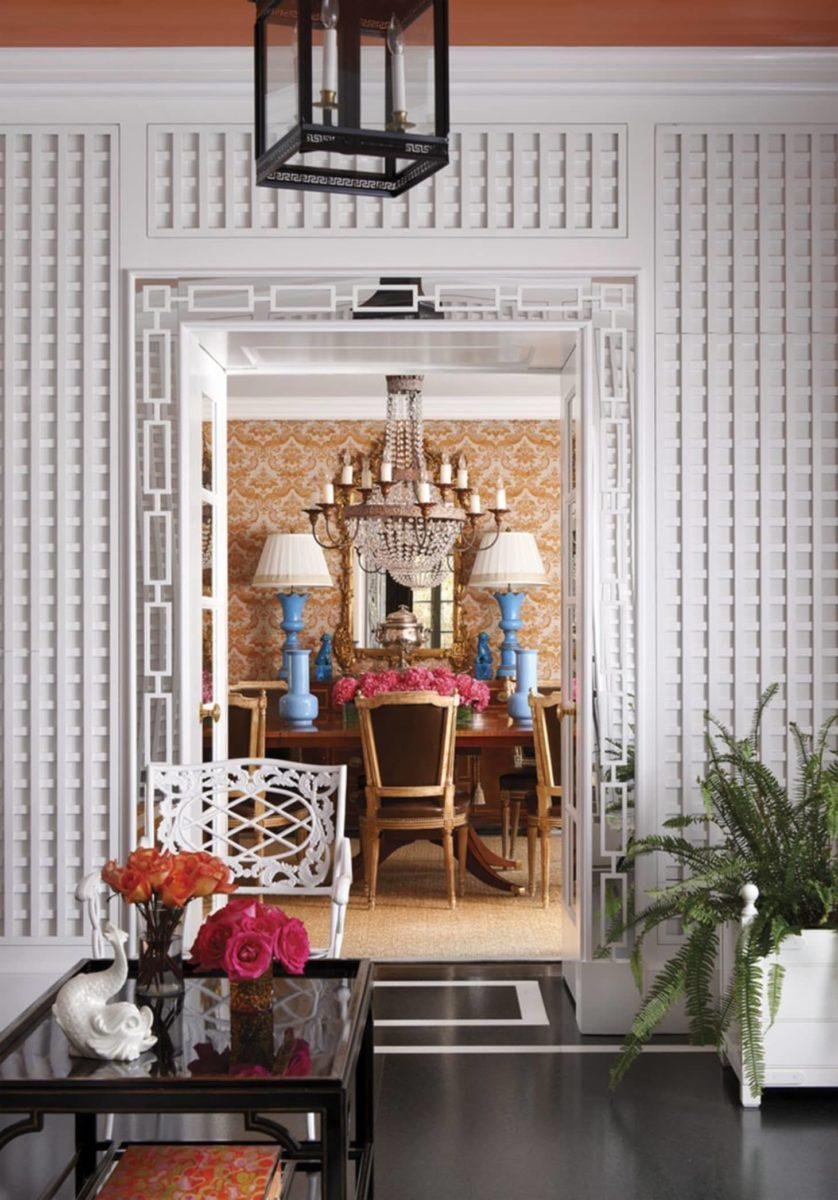 ---
History Of Trellis
Trellis (aka trelliage) got its start as an architectural element for the garden. It was usually made from wood and had plenty of intersecting sections to create a beautiful repeating pattern.
Trellis was the perfect for getting delicate plants off the ground so to speak! Farmers on hillsides used it to support vines, and it was quickly used for roses, fruit trees, and ornamental trees.
Pretty soon you could find trellis throughout the most famous formal gardens across europe. People started to recognize beauty of trelliage, and used it to frame views and force perspectives in the landscape.
Next thing you know, trellis it was used on the front elevations of buildings such as the recently restored Pavillon Frais at the Royal Palace of Versailles.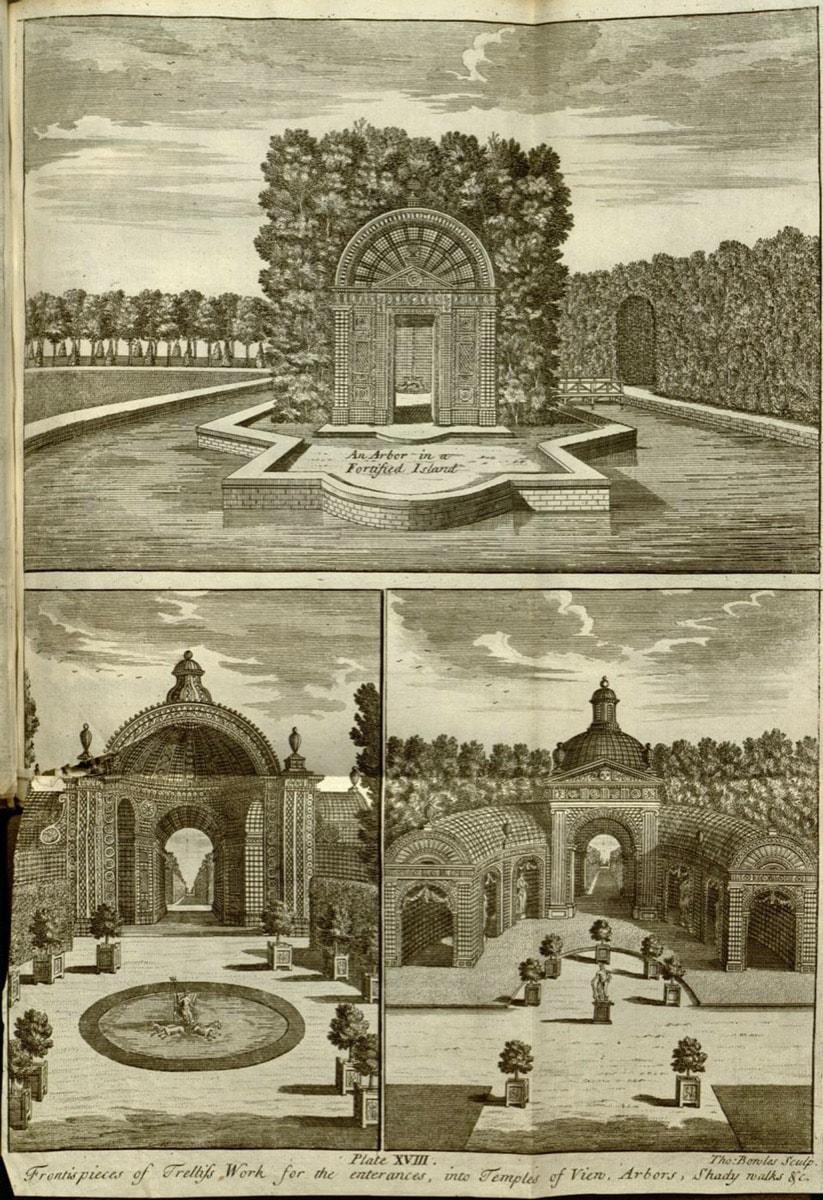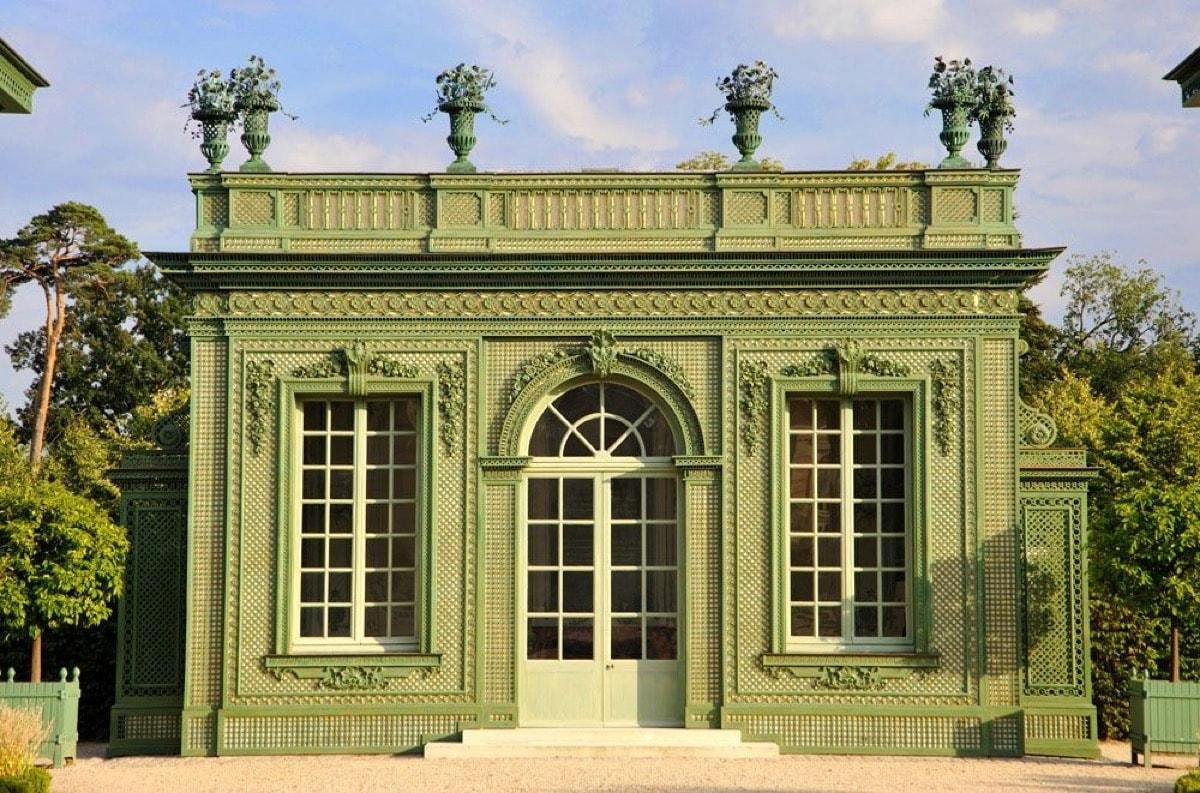 ---
How Trellis Came Indoors
In design, the more you can bring the outdoors in – the better!
While trellis designs had been featured here and there with hand painted walls of the past, it wasn't very common.
It was really the Mother of Interior design Elsie de Wolfe who brought wooden trellis elements to the indoors.
Also known as Lady Mendyl, she decorated the colony club with floor to ceiling trellis which made quite a statement. It's pretty amazing how chic it still looks today!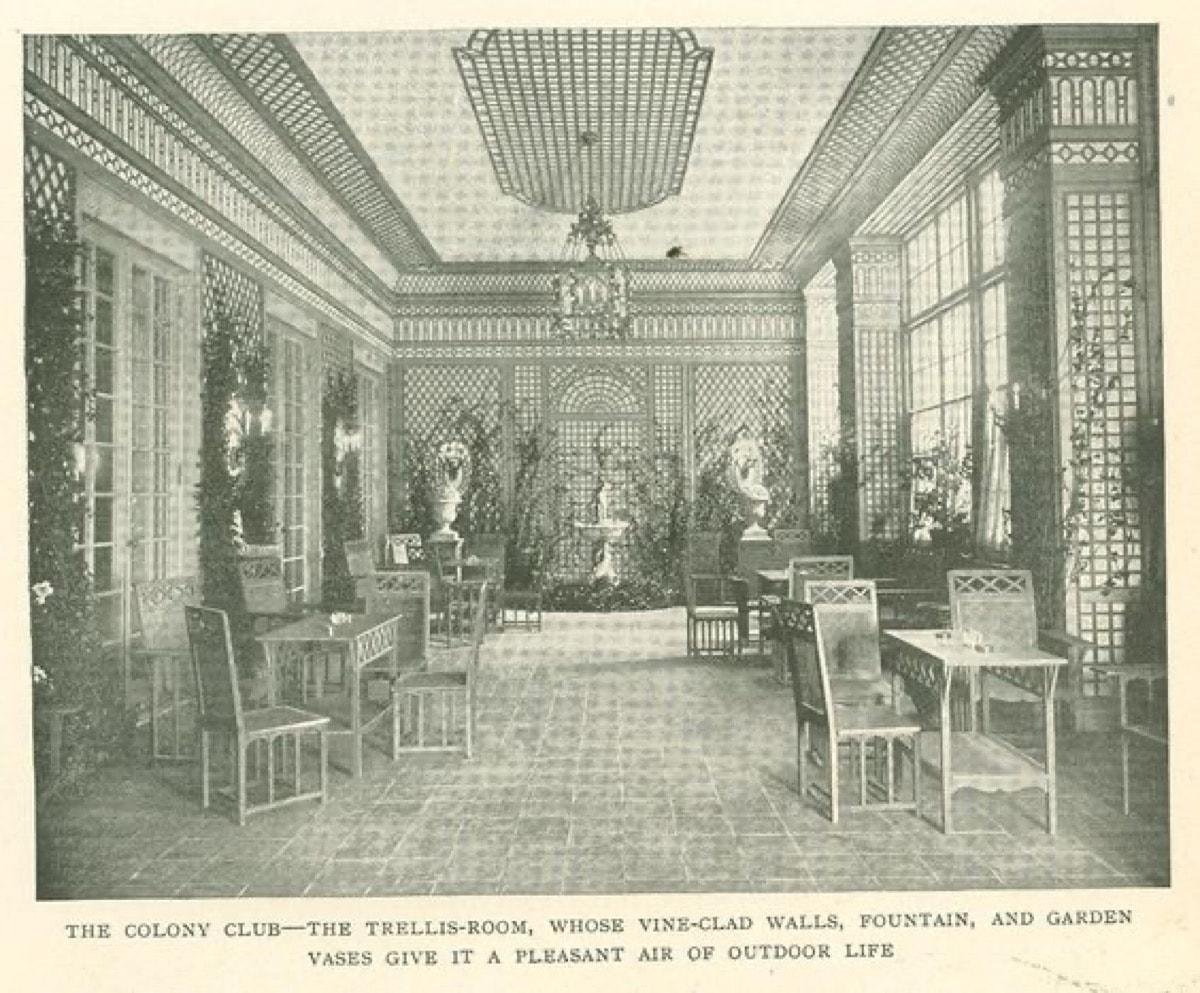 Modern Decorating Ideas With Trellis
Today you'll find trellis designs used on all kinds of decor. Here are some of my favorite modern ways to decorate with trellis!
Trellis Panel Ideas
Intricate trellis designs are perfect for rooms that have lots of windows, because suggests an extension of the outdoors.
This palm beach chic room below by Architect Jeff Smith and Interior designer Pauline Pitt makes sure to highlight the beautiful arches with some incredible trellis work!
You can recreate the look by painting trellis panels and affixing them to the walls of your home, or hiring a carpenter to get a unique custom shape. Trellis panels also look great on shelves or used as a room divider!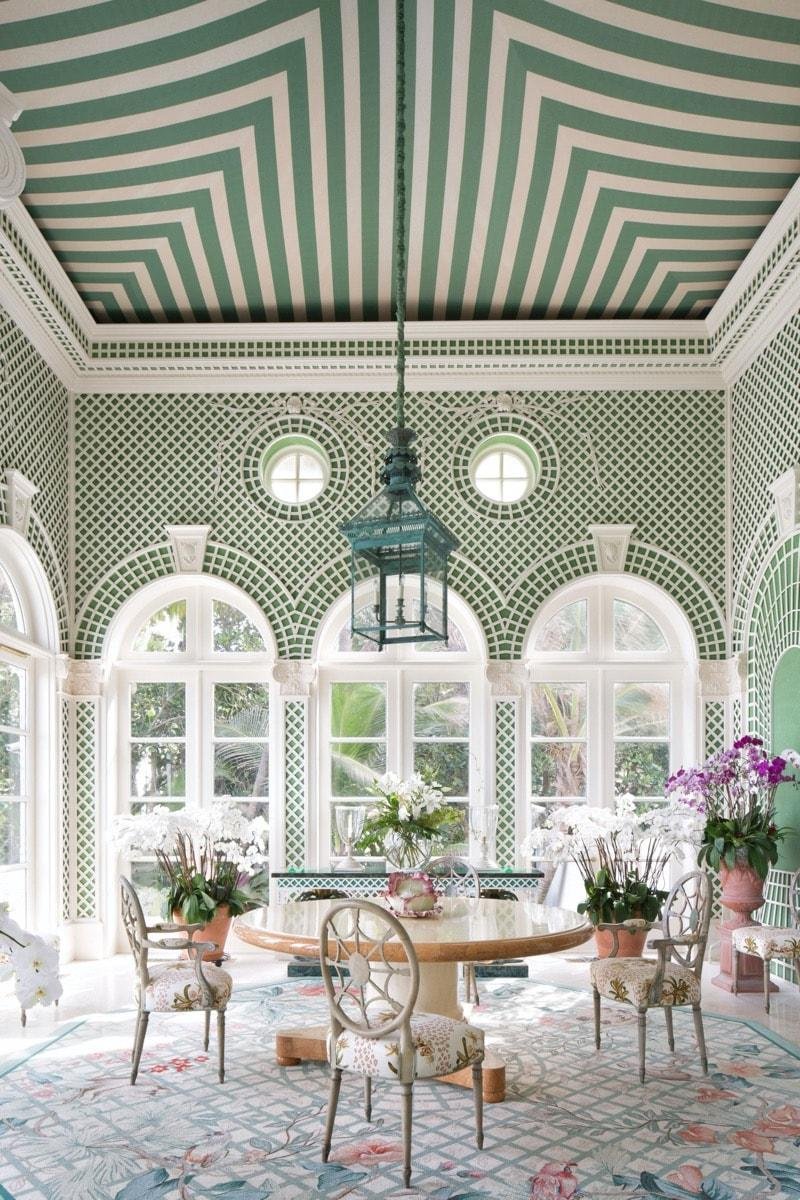 ---
Trellis Wallpaper Ideas
Another wonderful way to work trellis into your home, is with a fabulous trellis wallpaper.
Designer William Morris, designed one of the first Trellis wallpapers which inspired so many others. His kitschy Arts & Crafts Style included elements of nature, like beautiful birds and butterflies.
If you're more of a classicist, a traditional lattice style wallpaper is made a little more interesting with some fanciful patterns or a bamboo style.
Schumaker makes two of my favorite trellis print papers, the Imperial Trellis and the Zanzibar Trellis which have just the right amount of pizazz. If you're a commitment phobe, there are also some great peel and stick options that would be perfect for the back of a bookcase, or inside cabinets.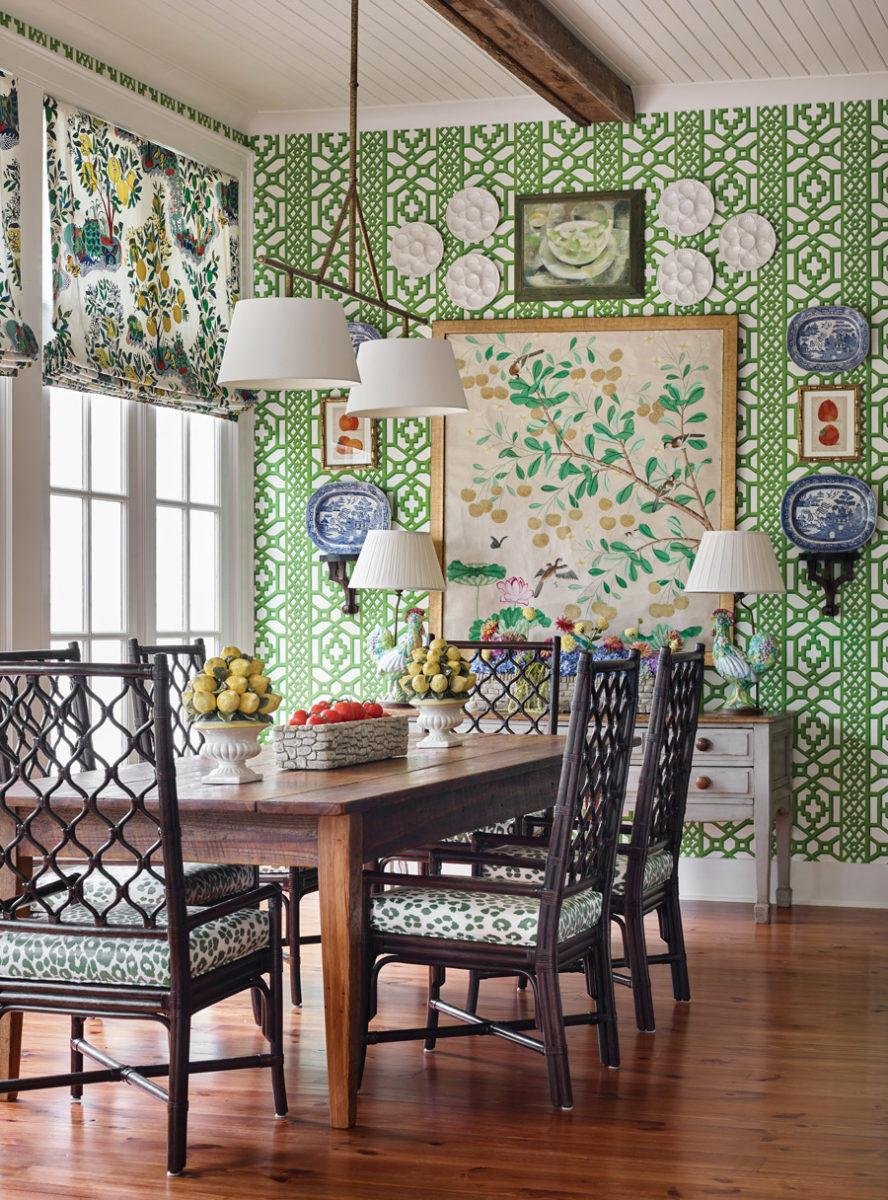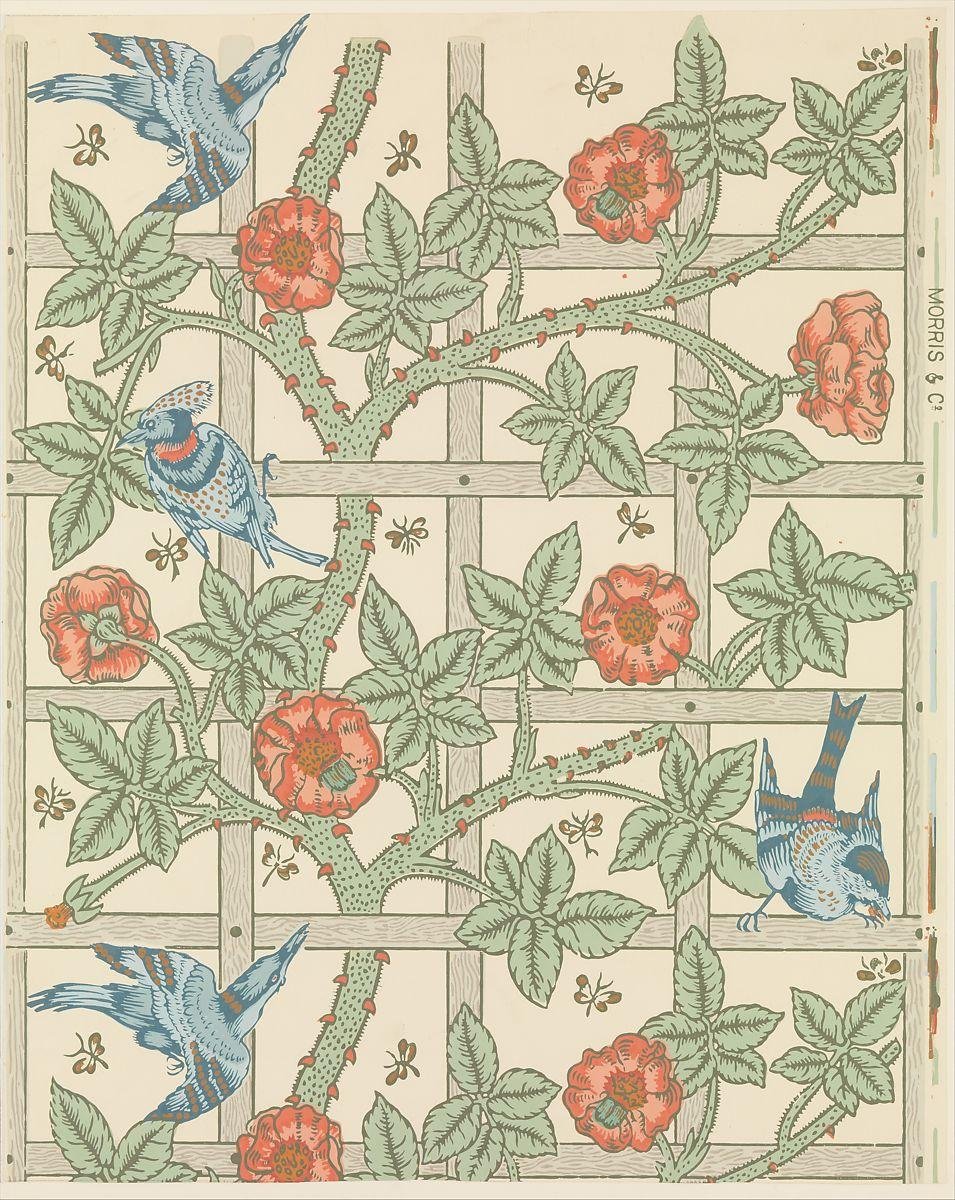 ---
Trellis Print Rugs & Pillow Ideas
Another easy and beautiful way to decorate with trellis is to use a print on your rugs, pillows, or even drapery.
Plush trellis print rugs are having a major moment in design right now, with simple wide patterns that are great for small spaces.
Busier patterns are also a great choice for throw pillows to add a refined look to your sofa, or in a bedroom.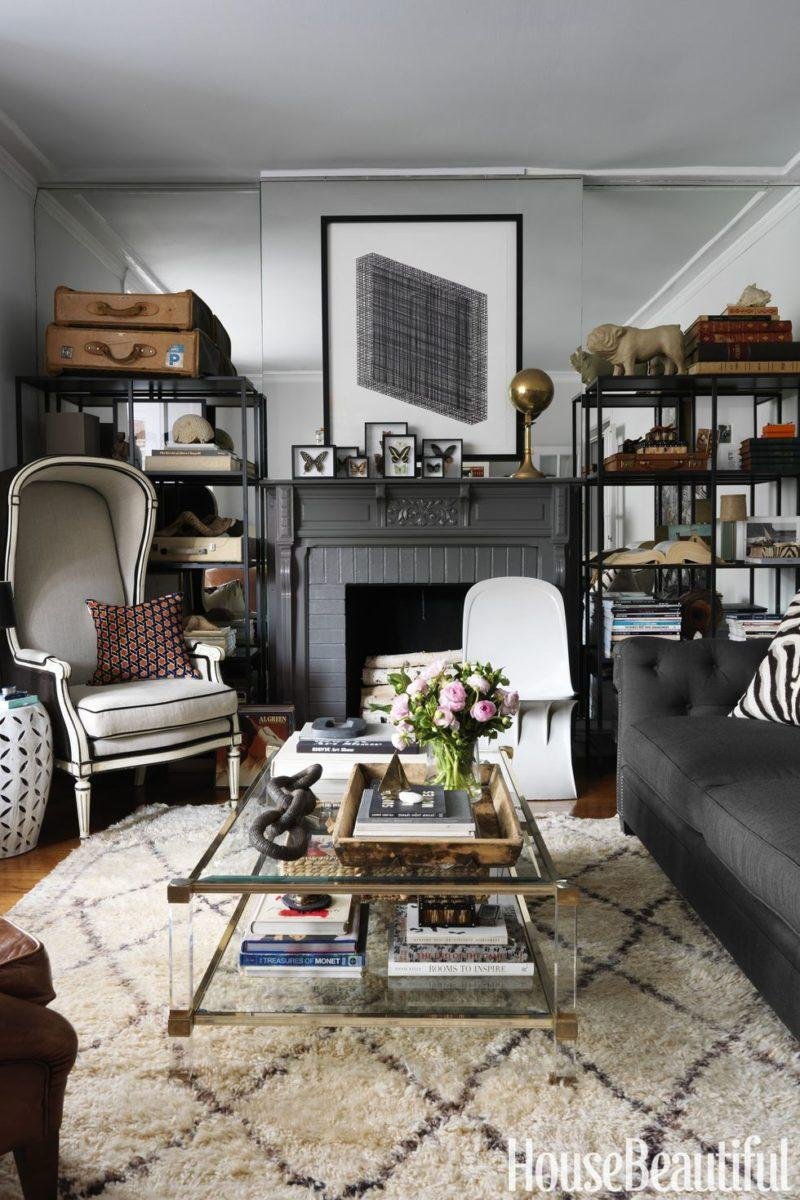 ---
Thanks for checking out my favorite trends in trellis, and I hope you have some new ideas about how to use this pattern at home! I am eyeing some wallpaper or panels myself to use in our sunroom, and I can't wait to see how they turn out!
If you're looking for more inspired ideas to decorate your living spaces, check out a few of my recent posts: