The English Landscape Garden is the "I woke up like this" of the horticulture world.
Take a stroll through the grounds of a beautiful english landscape garden, and may think to yourself, "Wow, so amazing how they've kept it exactly as nature intended". But you'd be wrong.
These majestic rolling hills and scenic lakes totally look untouched since the dawn of time. In reality however, English Landscape Gardens are a highly curated affair.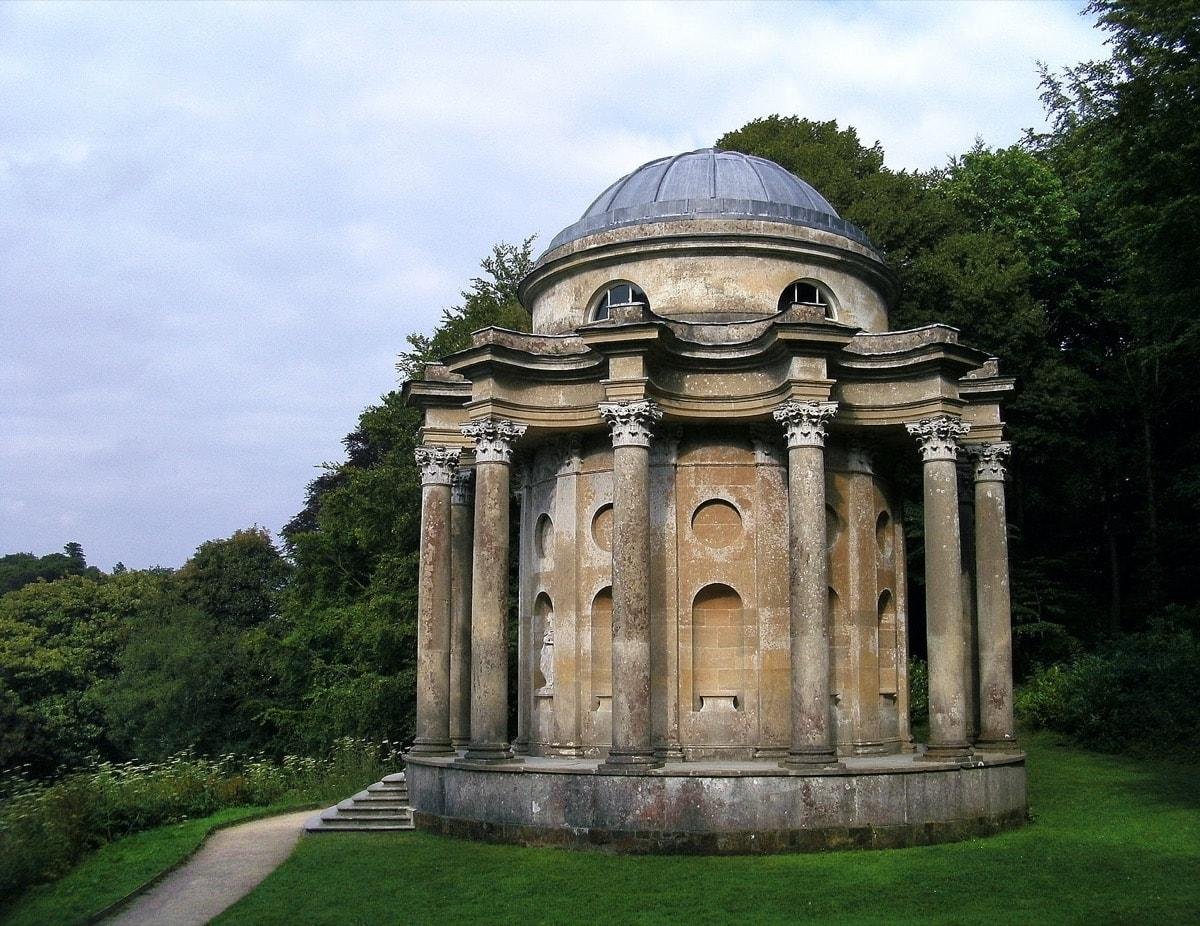 ---
What are English Landscape Gardens?
The English Landscape Garden movement (or known in the UK as just Landscape Gardens) was an important era that popped up in the 1720's.
Architects revolted against the formal lines and "stuffiness" of french formal gardens. They wanted to present their high profile clients with something new and fresh!
Drawing inspiration from great landscape paintings, they created one of the greatest periods in Gardening. Designers like Capability Brown and William Kent curated a more "informal" garden style that was quickly replicated in grand houses all over.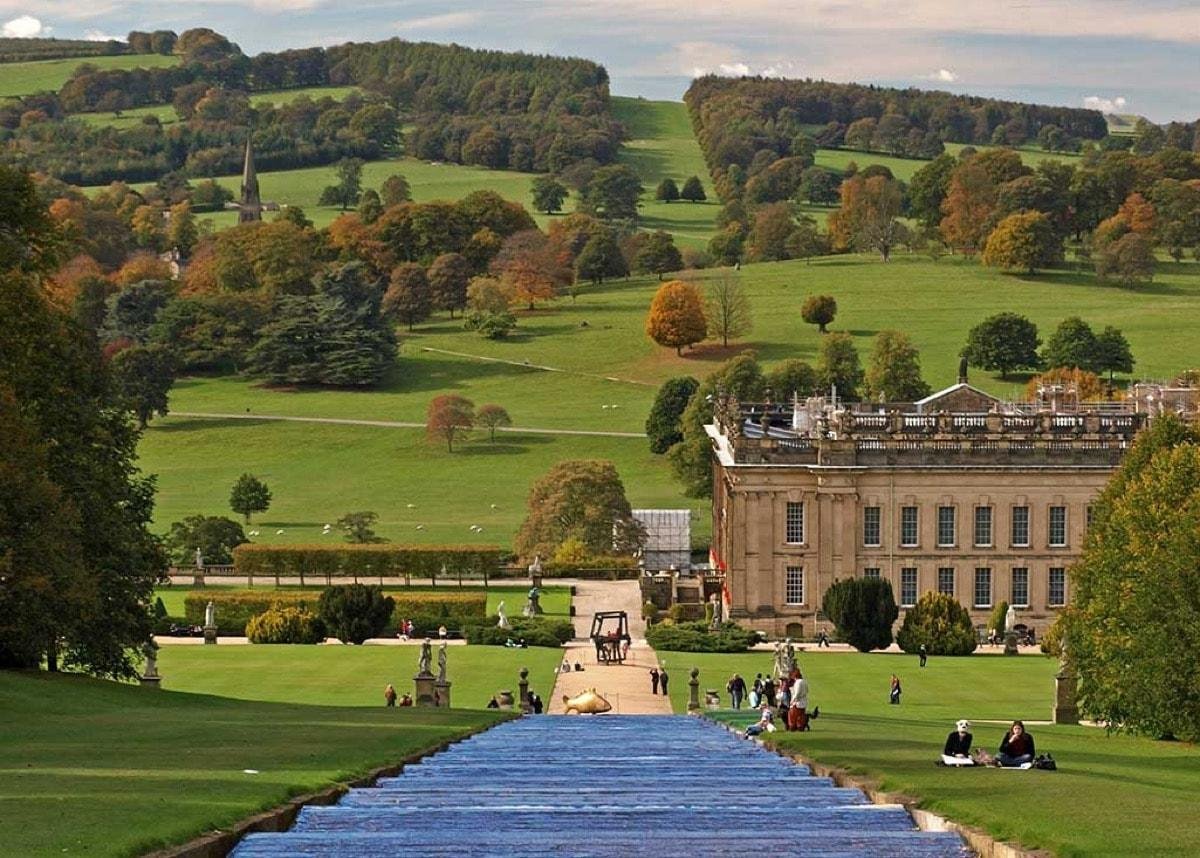 ---
What Are The Characteristics of an English Garden Landscape?
Well first of all, English landscape gardens are usually centered around one thing: An English country house of course!
The gardens usually draw people away from the main property out towards parklike grounds. In fine English Landscape Gardens, you'll see a lot of rolling lawns and hills, set against clusters of tree groves.
Great architects of the past were clever with their hill placement, and even used it to keep livestock from wandering too close to the main property!
Another key feature of these famous gardens, are the organic shapes for Hedges and florals. They're left to grow more freely, in contrast to highly manicured French gardens that once were all the rage .
Many famous English Gardens also feature a tranquil Lake. Architects would use dams to divert the water, creating a beautiful view. They really look straight out of a pastoral landscape artwork!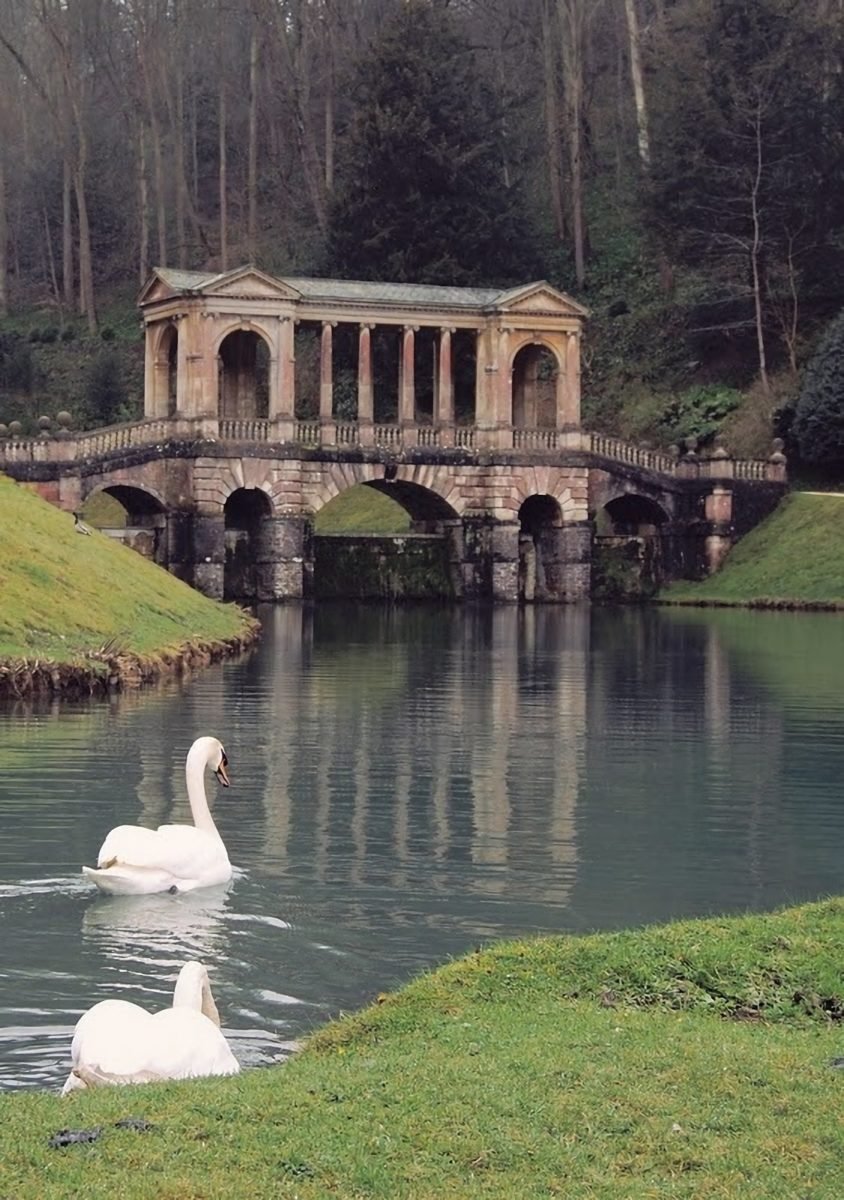 The cherry on top of beautiful english landscape gardens are definitely my favorite: The use of Folly Architecture.
Dotted along English landscape gardens, you'll find some pretty whimsical recreations of classical temples, gothic ruins, and adorable bridges.
They're often inspired by idyllic landscapes from ancient history. So of course they're the perfect place to stop, look around, and take in the scenery.
---
Where To See The Most Beautiful English Landscape Gardens
As you can see, English Landscape Gardens had a major influence on Great British country houses.
But did you know that this style was also a big hit for public parks throughout the 19th century? The aesthetic stretched far and wide, and even landed in Rome, Italy!
Here are some of the most famous and well known English gardens to get inspired by. Be sure to add these to your list to visit one day!
1. Hidcote Manor Garden
Well knowns for their pair of famous follies, these little "potting sheds" at Hidcote Manor Garden overlook rows of tulips, and a vista of cedar trees.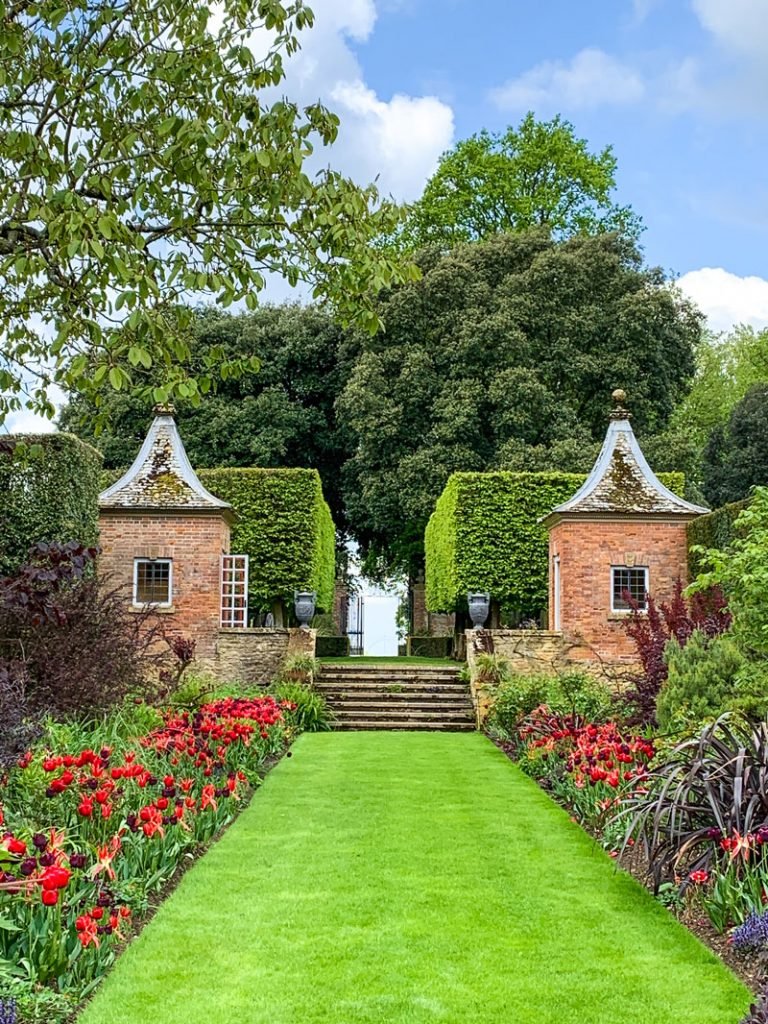 ---
2. Chatsworth House Gardens
Well known for its rich history, Chatsworth gardens span 105-acres. The crowning featuring is the cascade fountain where you can drink in all the views of the Derbyshire countryside.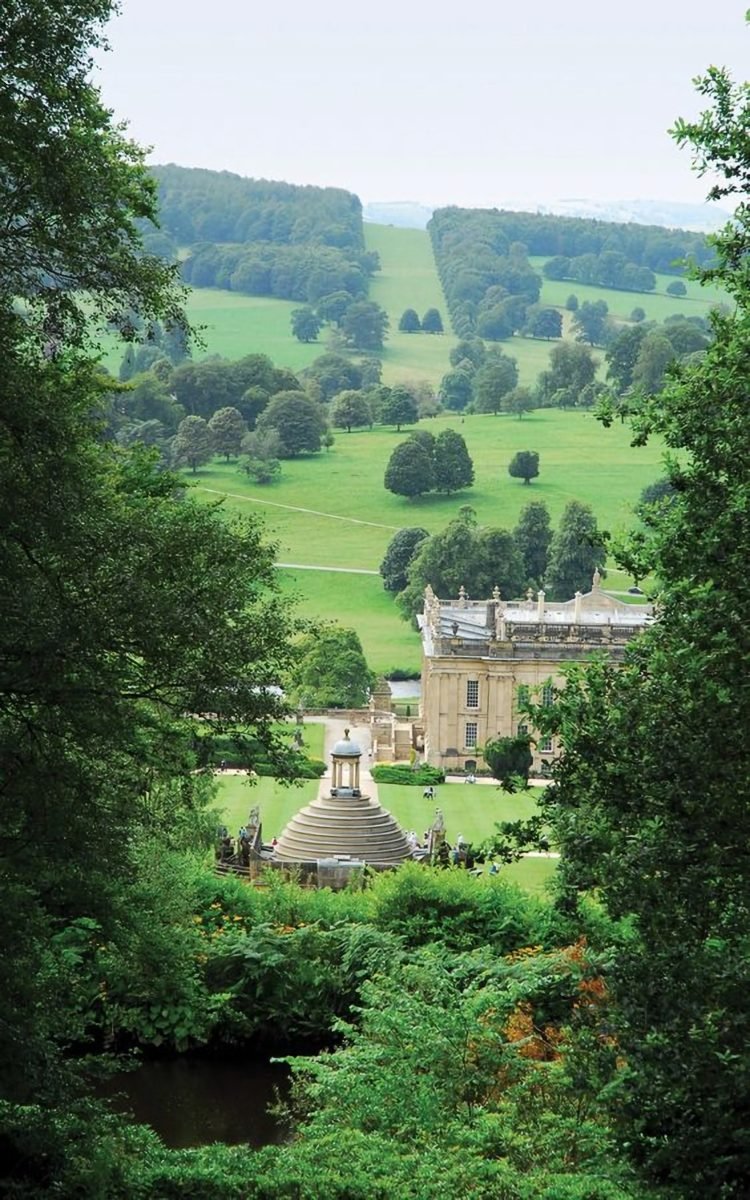 ---
3. Sissinghurst Castle Garden
Sissinghurst Castle Garden is beloved for it's vast plant collection, with gems like old garden roses. Plus the setting looks straight from a fairytale!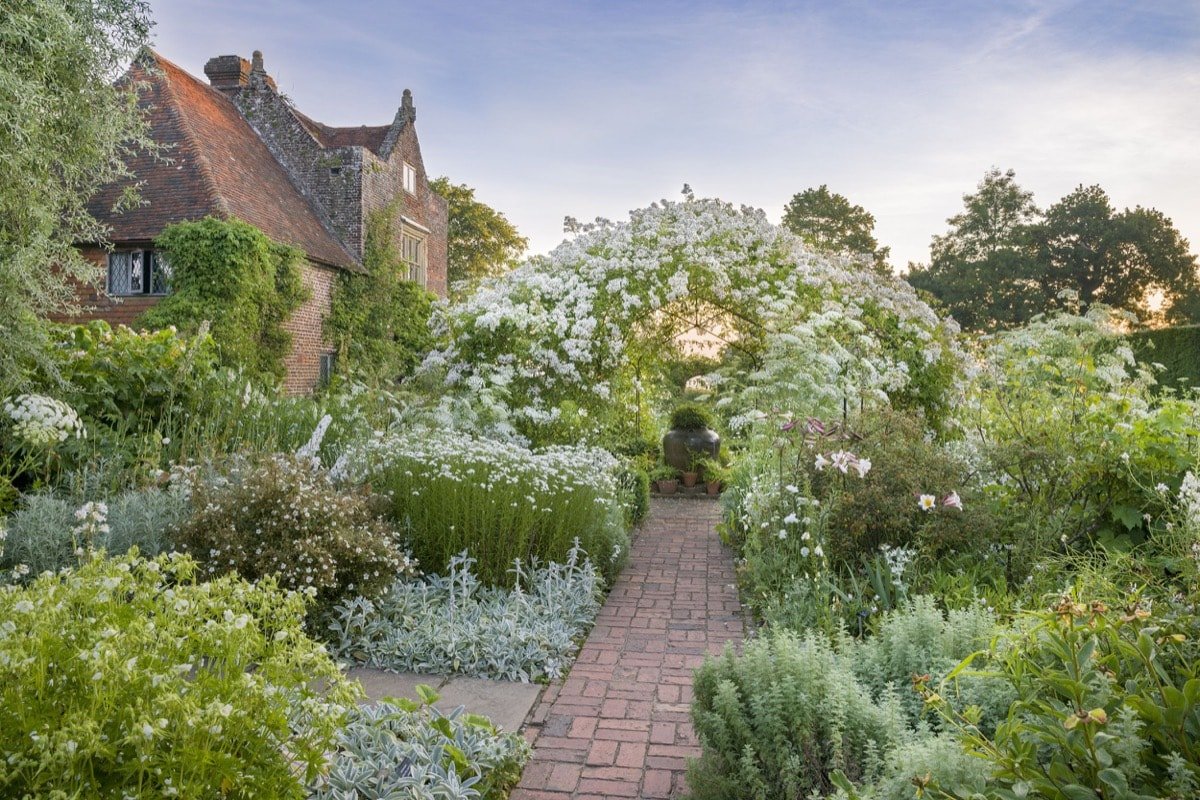 ---
4. Stourhead Estate Gardens
With all the classical architecture, and rolling hills, you can easily see why Stourhead Estate was described as 'a living work of art'. And guess what? It still is!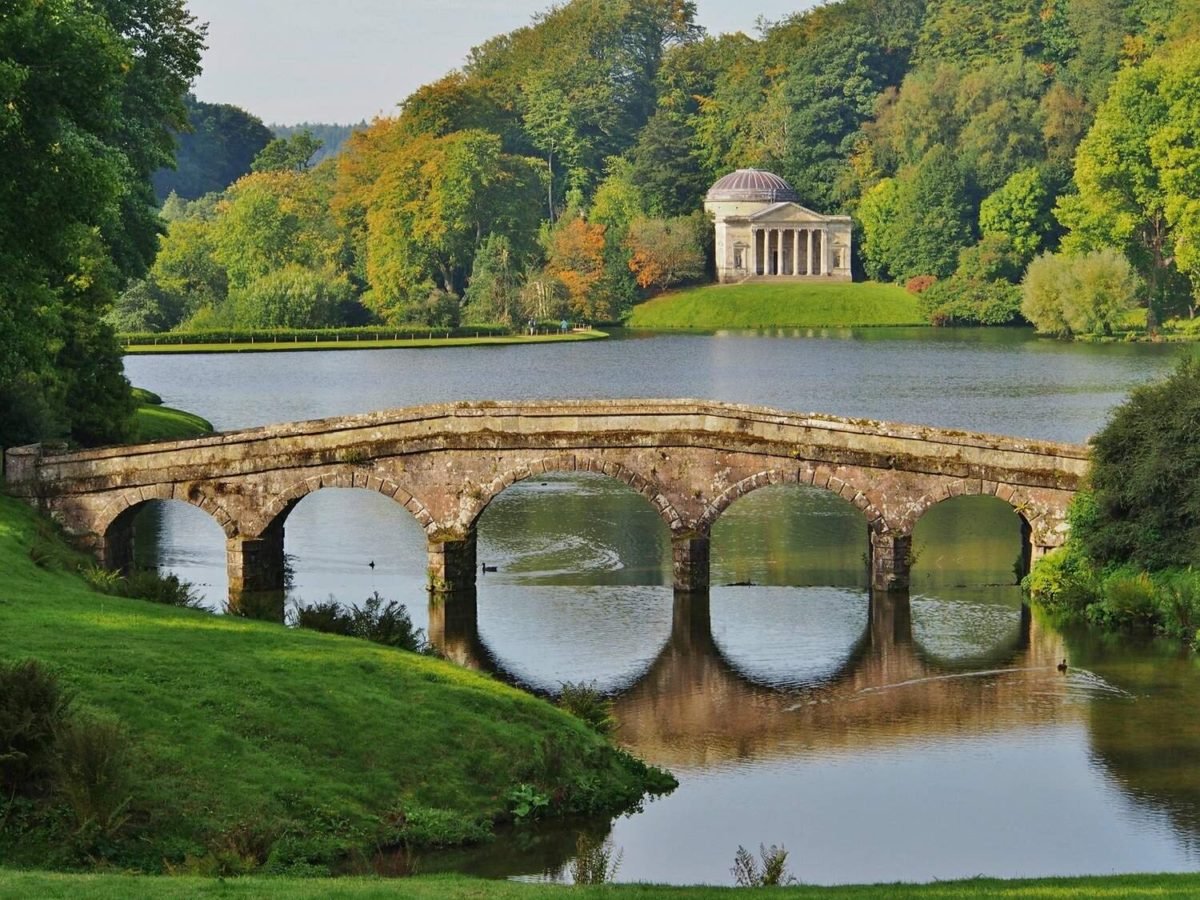 ---
5. Castle Howard Gardens
Castle Howard is a perfect example of everything we love about classic English Landscapes, complete with a romantic Folly called "The Temple of The Four Winds". No wonder it's been featured in so many amazing period TV shows!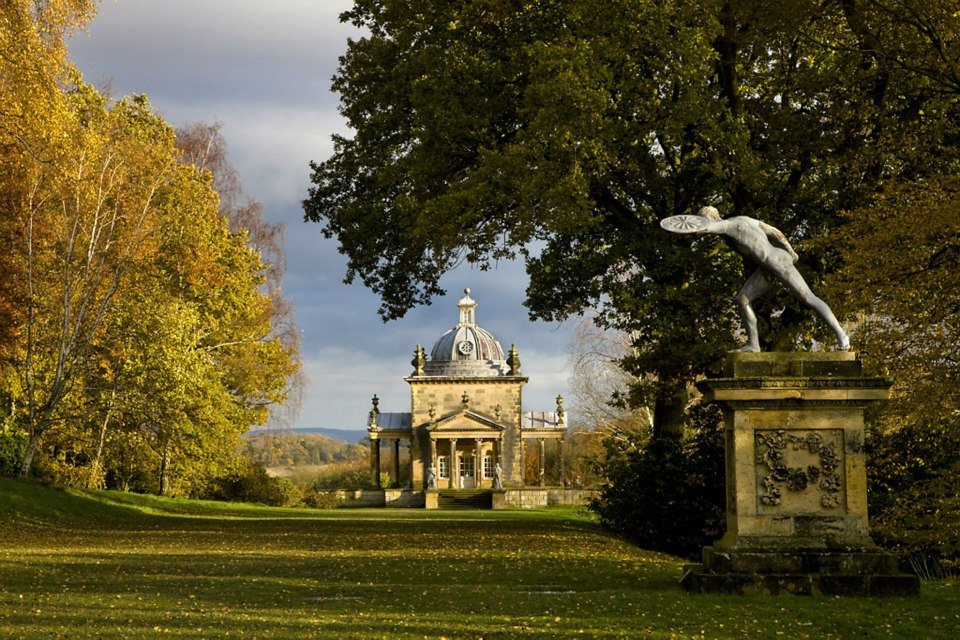 ---
---
6. Blenheim Palace Garden
It may have taken Capability brown ten years to pull it off, but the tree fringed lake at Blenheim Palace will certainly be enjoyed for hundreds more to come.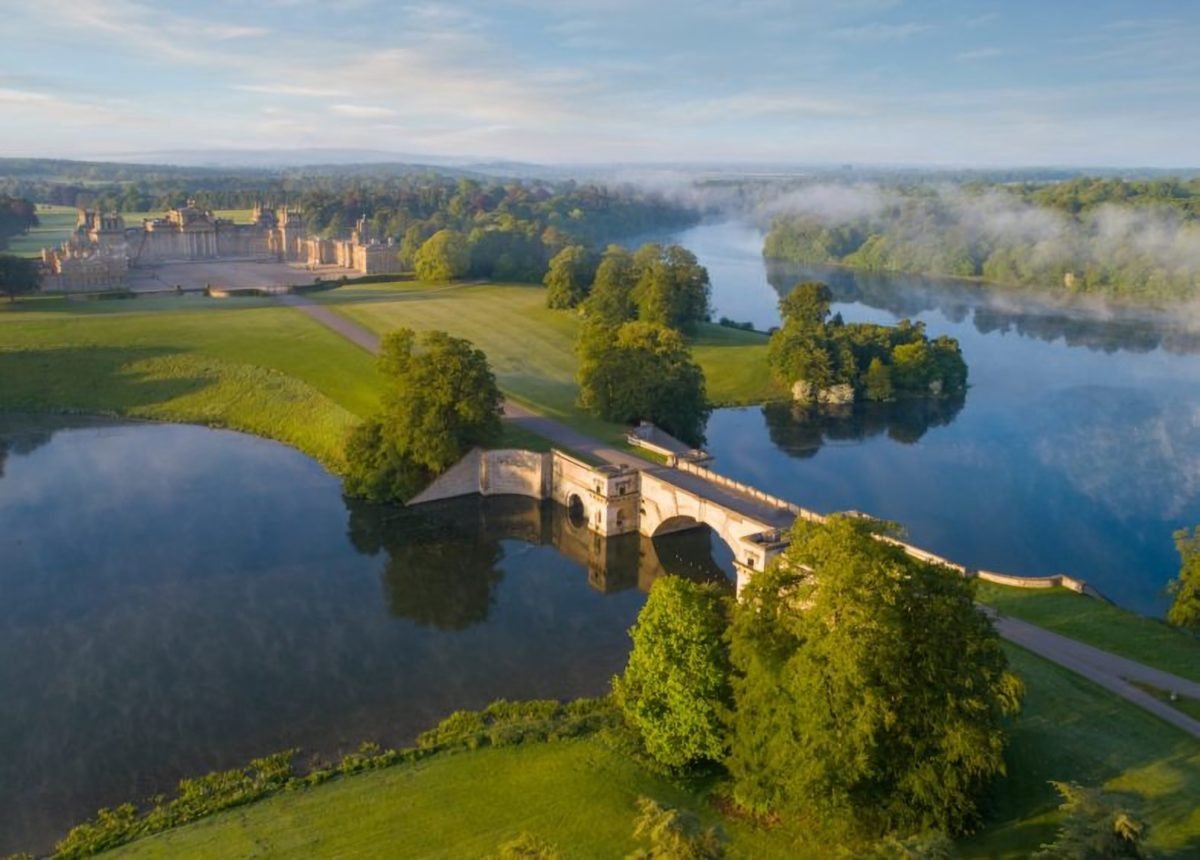 ---
7. Stowe House Gardens
Stowe house gardens are full of beautiful fields and fine buildings, like this famous Palladian Bridge spanning across the water.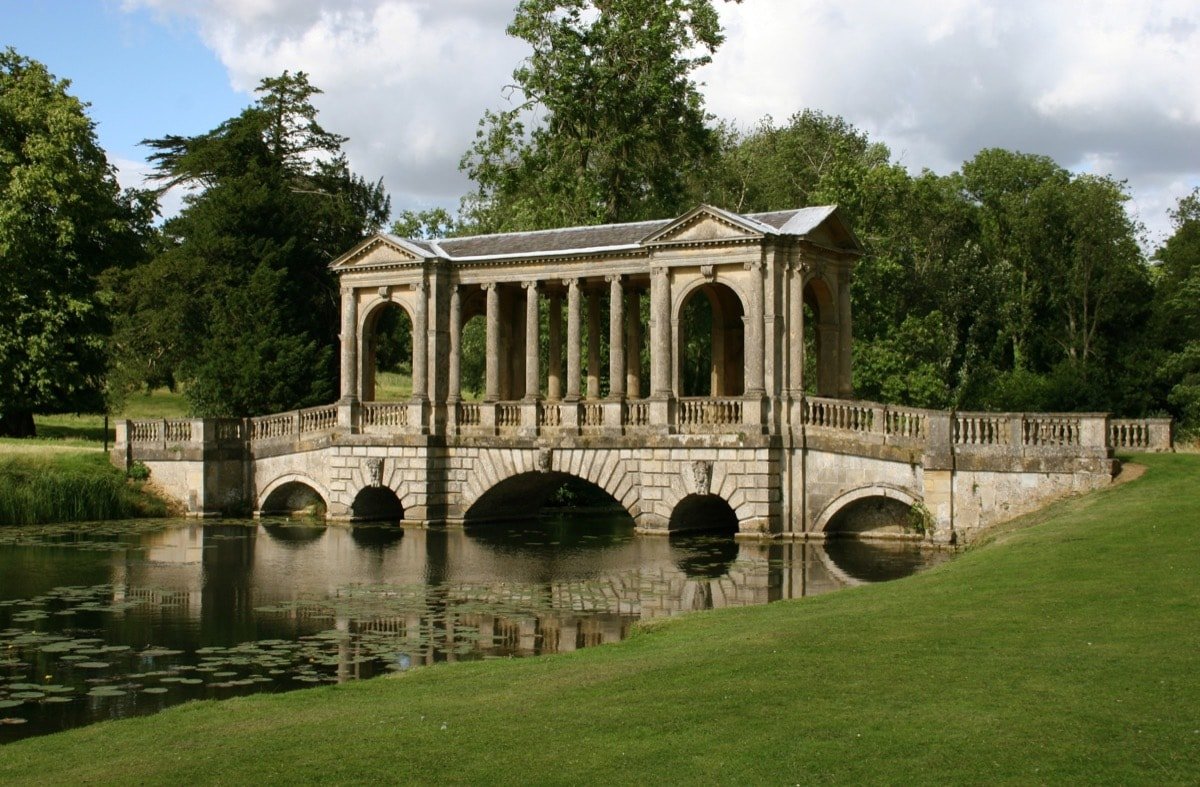 ---
As you can see, these English Gardens have been inspiring us for hundreds of years, and when I think about planting this spring, I plan to keep these gems in mind!
Have you visited any of these amazing English Gardens? If so I would love to hear about it in the comments below!
Looking to visit some right now? Here are the prettiest gardens you can check out with a virtual tour!