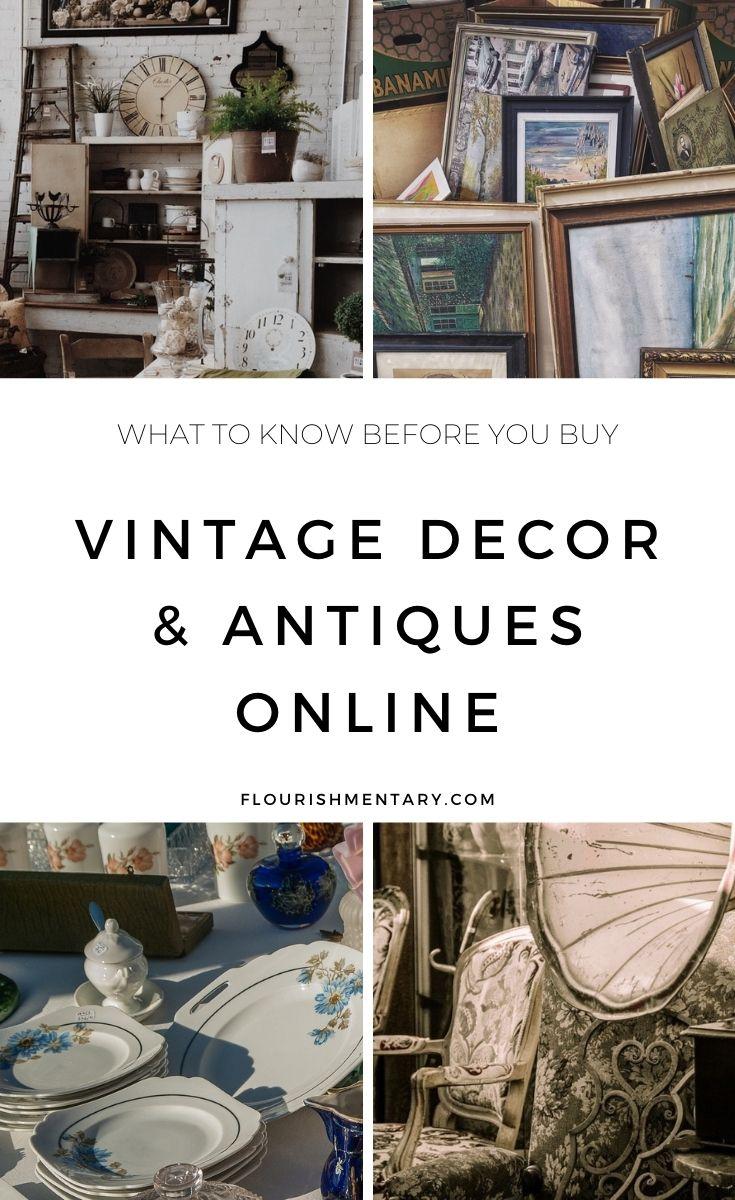 Thinking of buying vintage decor online? These days more people are skipping in person shopping, and scouring the web for everything from nostalgic inspired artworks to fine French antiques.
If you've thought about searching for vintage goods online, you've probably wondered how to make sure you're happy when you unwrap the package!
That's why today, I'm welcoming my favorite French person ever (no, really) and very close dear friend to get some expert advice on buying vintage decor online.
Flore is a longtime purveyor of vintage shop treasures in her native France, and she has a real passion for sustainability. Her charming finds now get to live their "second life" – in beautiful homes across the world!
She recently launched her own online boutique on Etsy called "Les Flaneries de Flore" where she shares this exciting passion. Flore hand picks each item from local "brocante" markets near her home in Lyon, France.
I've asked Flore to share her tips for finding vintage decor and antiques online, and ways to find the perfect item you'll love for years! You'll find her answers below, as I ask her some important questions about what to know before shopping.
---
What To Know Before Online Shopping For Vintage Decor
1.What are some of the best websites for buying antiques & vintage decor online?
Some of the best vintage shops online are sites like Etsy, Chairish, 1stDibs One Kings Lane Vintage, and Selency.
While you can shop these sites from most parts of the world, you should always check first to make sure an item will ship to your destination!
I also really love to browse add live auction websites. These are really cool because you can view all the information on the items from a catalogue prior to the actual sale.
Plus, I love that adrenaline rush you get when you have to fight with other buyers for the item you want! ?
Some great live auction sites to browse for vintage decor & antiques are:
---
2.When you find an item you're interested in buying, what are some ways to find out if it's of quality?

The best way to find out if it's good quality is to look for pictures from every angle ! A seller with nothing to hide will show you everything.
If the pictures are not available directly, don't hesitate to ask the seller for more pictures. More and more platforms allow sellers to edit short videos as well, which I find very convenient.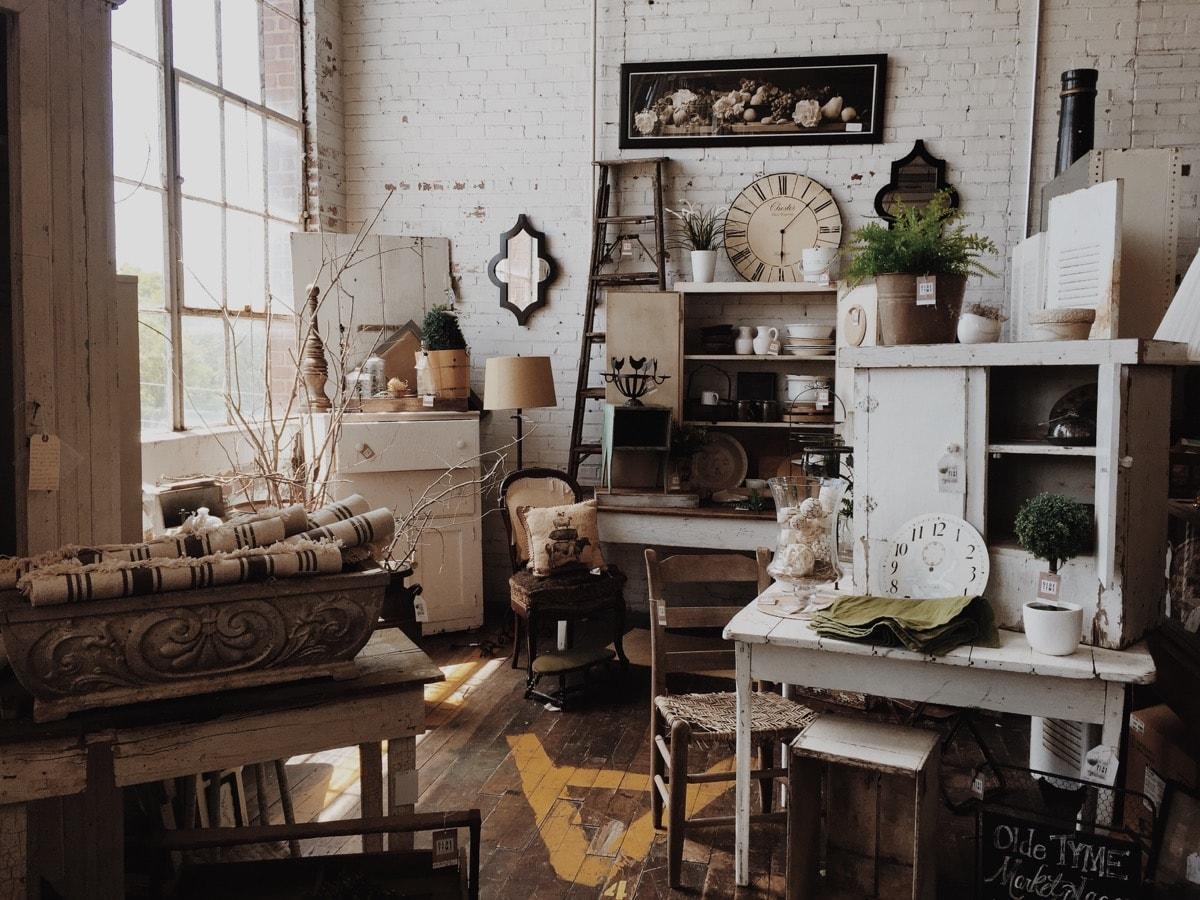 ---
3. What should buyers look for in images to tell if they are accurate for the item?

It depends very much on the item itself! There are so many things to look for, and even the most experienced buyers can be misled. I've been fooled in the past, but here are some tips I've learned over time that will help!
Frames: Make sure the hooks behind the frame are in good condition. If there is no hook, make sure you know how you plan to add one, or how to hang your frame.
Tableware: Look for the signature or brand information, often on the back of the plate or bottom of the item. Also look for cracks or mold on the item. If buying in a set, be sure look for these details on each and every item to make sure they are in similar condition.
Mirrors: Always look out for the spots on vintage mirrors. A few spots are charming, too many may not be so beautiful!
Small furniture: Check how items sit on the floor for stability.

Overall, I find it useful to think about how I will use the object, because then I know what to look out for!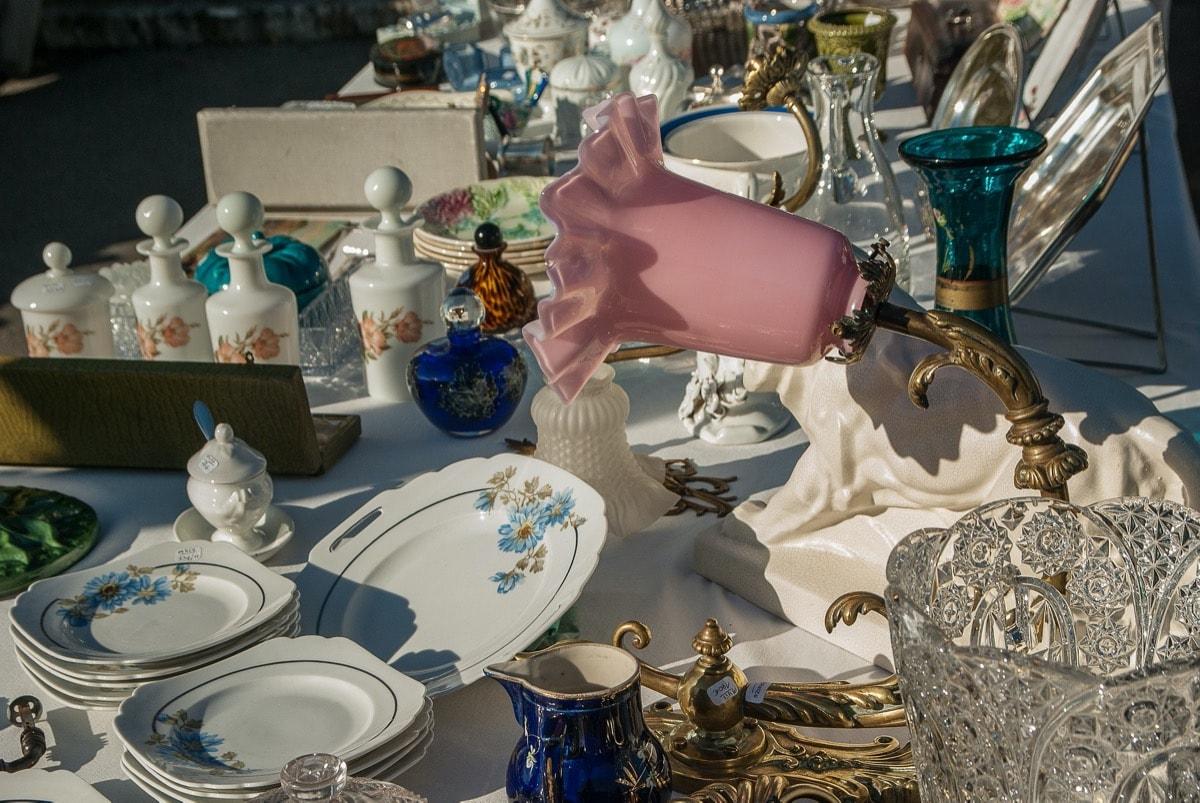 ---
4. How do you tell if an item has charming wear and tear that adds character, versus an item that's in bad condition?
This is a good question! I usually just trust my first impression and choose items "from the heart" – I find that it's always the best judge!

But I also like to think that an item must be able to serve its original purpose. For instance, I won't buy a spotted mirror if I can't see myself in it anymore, and I wouldn't buy a chair that I can't comfortably sit in!

Lastly, I would recommend not buying anything broken unless you already know for sure how you will fix it!
---
5. How do you decide if the price is fair when buying vintage decor online?

There are several important criteria to take into account. Use these as the most important factors for judging the prices of vintage decor.
General first impression
Condition
Usability
Scarcity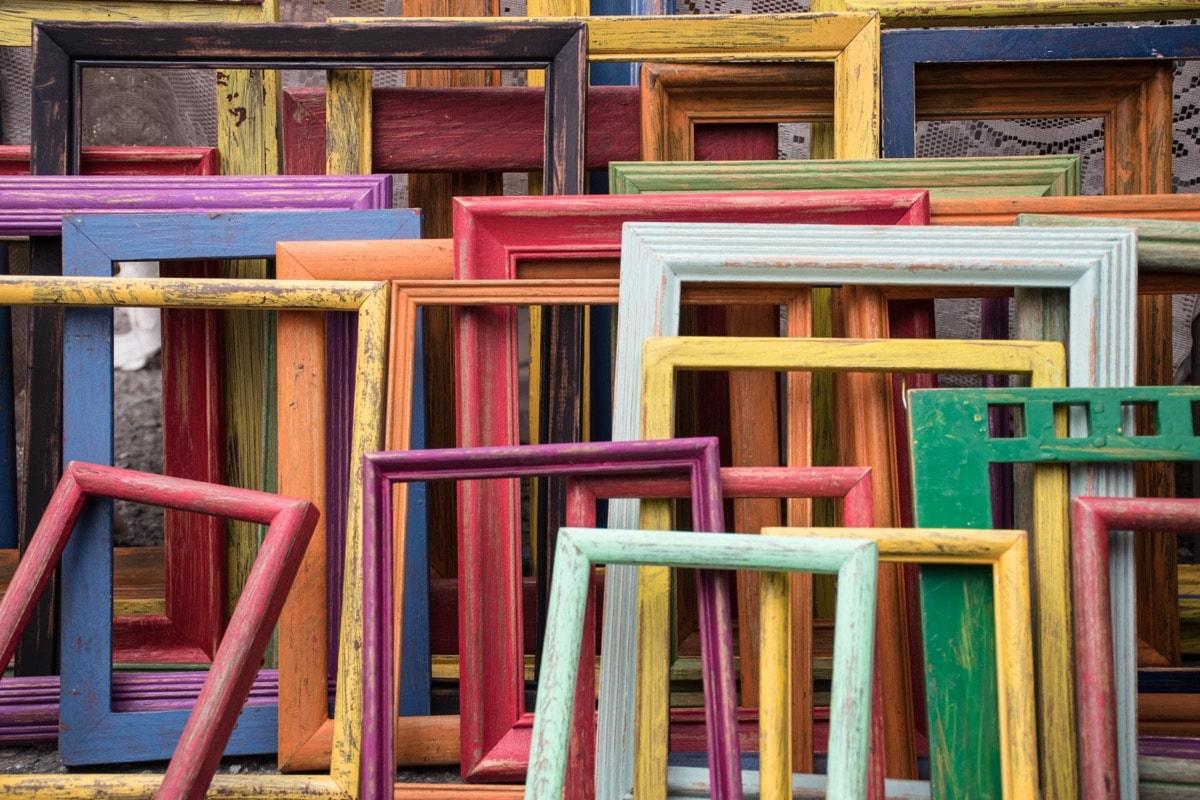 ---
6. How can you find out more about the items if they have labels or brands?

The internet is a wonderful source of information. I usually start with a good old google search, and end up acting like Sherlock Holmes! Going from hyperlink to hyperlink is a great way to gather information quickly.

I also look for online catalogues from the factories, designer, artists themselves. They are usually easy to find on the factory or brand website directly.

You can contact auctioneers or professional second-hand dealer to give you more info.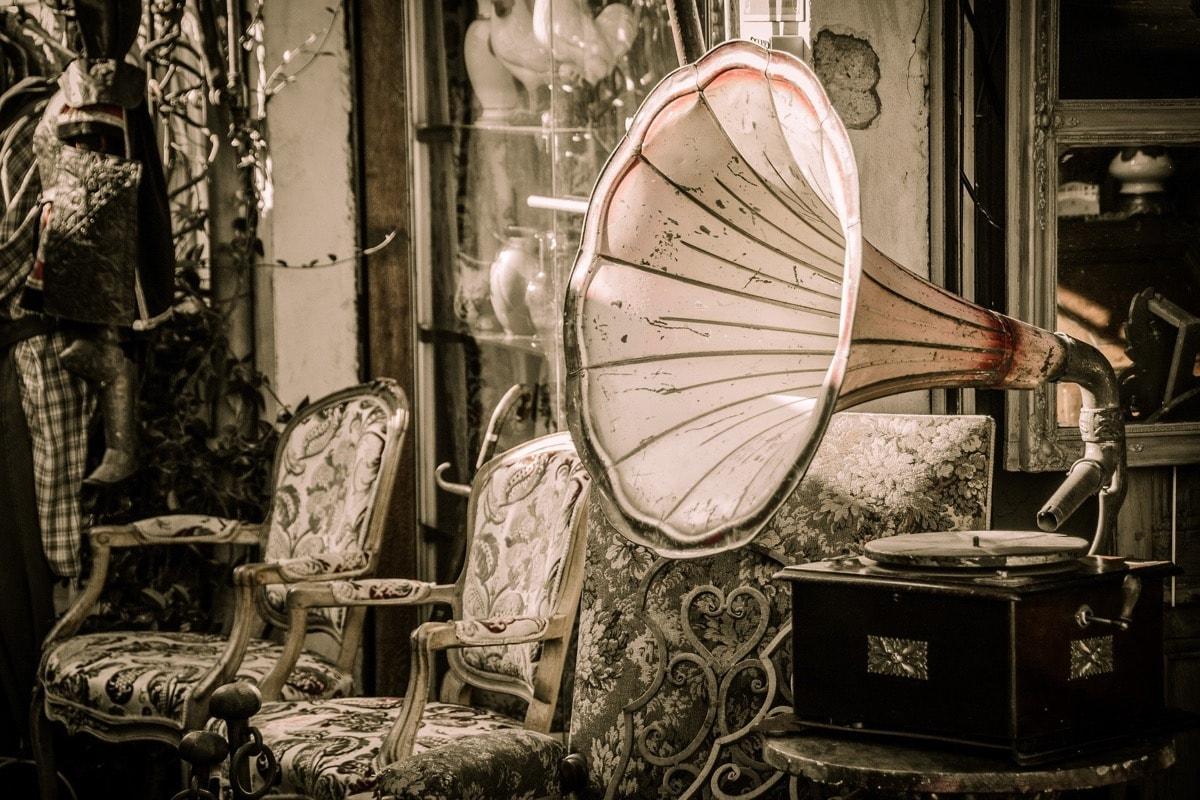 ---
7. What are some ways you can find vintage French decor items and French antiques specifically?
I would definitely try looking for the name of items written in French. Try to make your research as specific as possible looking for specific designers, industries, and collections.

You can also selecting "France" filters on websites like Etsy and Selency. This can be really good way to find French sellers and vintage French decor.
---
8. What are some other things that are helpful to know when buying vintage decor online or bidding on antiques?

Whenever you think about purchasing a specific item, you should do your research before going shopping.

Of course, sometimes you have to react quickly to get the good deals, so you want to be able to decide quickly and "pull the trigger"!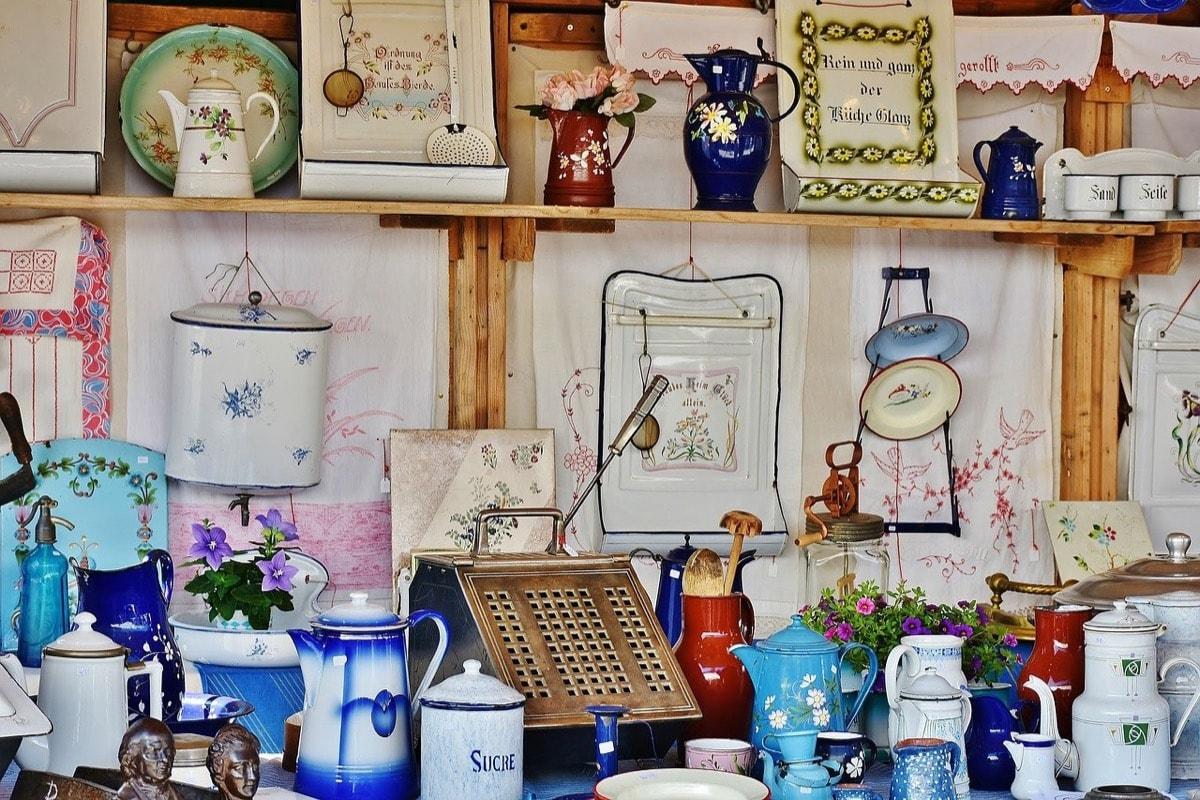 ---
Now You're Ready To Start Shopping!
With all these tips in mind, you're ready to start browsing online. One of the best parts about buying vintage decor is the unique story each item has when it becomes part of your home!
If you're really having trouble deciding if an item is the right size or style for your place, there are a few quick ways to help you visualise better.
Try using painters tape to block off the area with the item dimensions from the listing (for example wall space for a framed item). You can also print an enlarged color copy of the item and bring it next to your other decor.
These simple tips are used by Interior Designers when planning a room, and will help you feel confident in your decision!
A big thank you again to Flore for sharing her advice, and I hope you've enjoyed these tips to know before shopping for vintage decor or antiques online! If you're looking for places to start, be sure to drop by her shop Les Flaneries de Flore on Etsy, or on instagram to see what's new!
Looking for more inspiration for using vintage home decor? If so, visit a few of my favorite posts below to get some ideas!