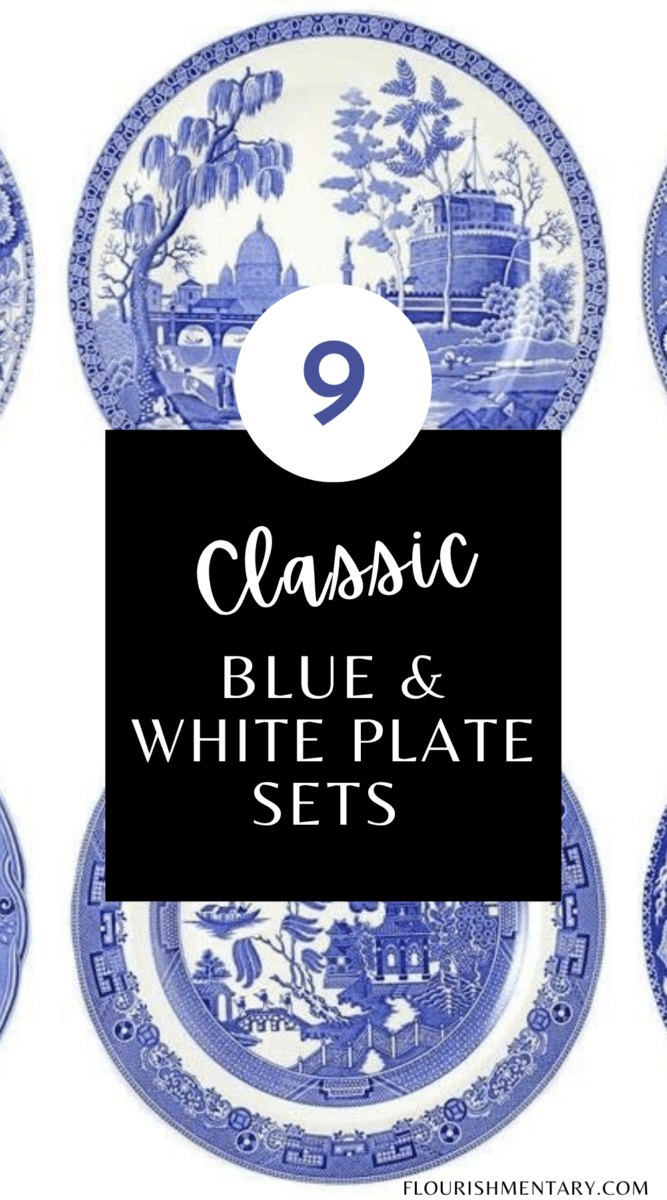 Blue and white is one of the most classic color palettes. It's elegant without being stuffy, and blue and white plates never go out of style!
The reason Blue and white pottery has endured centuries is thanks to its beauty and practicality. The beautiful patterns were first created with a cobalt oxide pigment, and then glazed over before a high-temperature firing.
Since this cobalt oxide is one of the few pigments that can withstand such high temperatures, it's the key reason this porcelain style is still so popular across time and cultures. From Iraq to the Netherlands to China, you'll find these beautiful dining sets are still highly sought after today!
I've been hunting for the perfect blue and white dining set to bring into our kitchen. I love that they look like decoration for the table, and are just as beautiful sitting in the cabinets! Here are some of the prettiest patterns of blue and white plates you can bring home!
Spode Blue Italian is one if the most famous collection of blue and white plates you can find! If you're wondering why this style has endured for over 200 years, look no further than thefine 18th century Imari Oriental border and the enchanting scene of the Italian countryside. This design is timeless and the plates are strong and durable, perfect for future family heirlooms!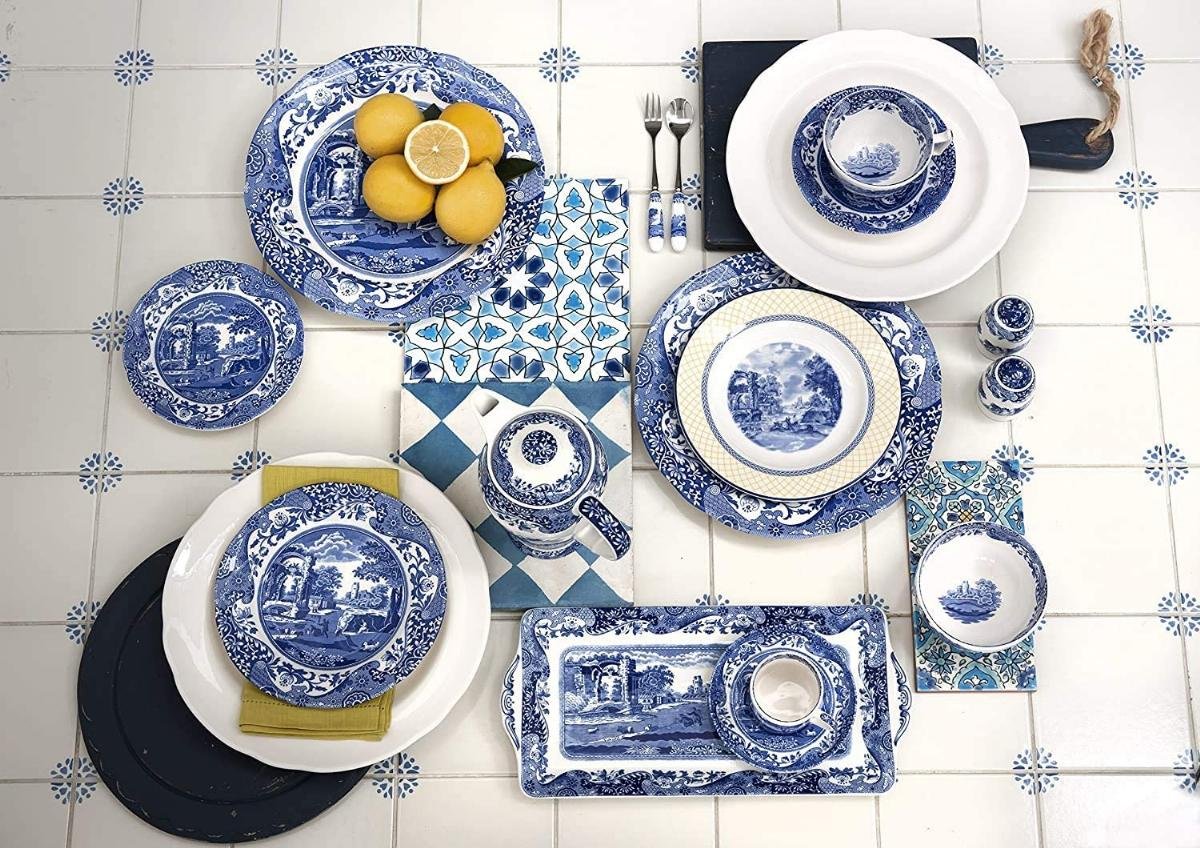 ---
Another quintessentially famous blue and white plate pattern is the Churchill Blue Willow Plates. This design was created by Churchill China in 1818 and is a best seller for the renowned English Pottery brand. The deep blue color and whimsical Chinoiserie design make it a favorite for dinner tables all over the world!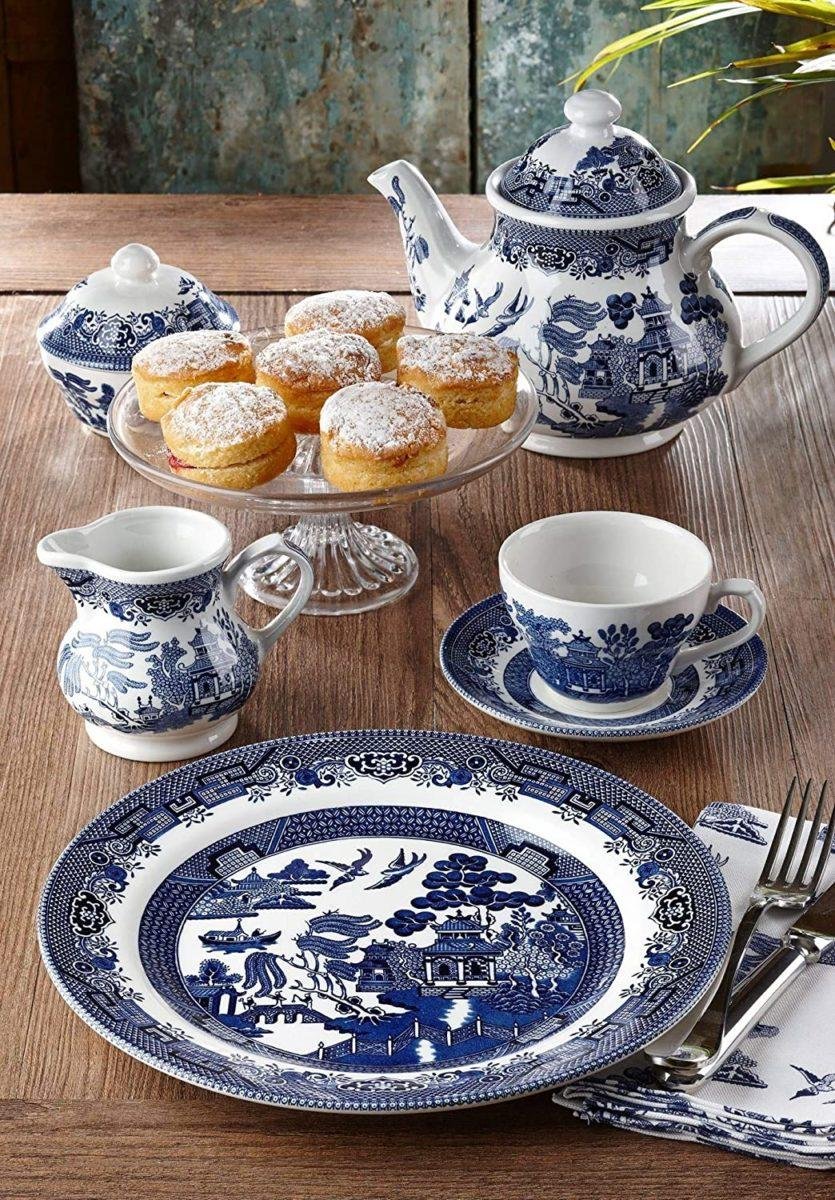 ---
This english earthenware called Willow Blue from Johnson Brothers is so beloved for it's charming look! These blue and white plates feature a detailed border, and the charming tea cups feature a sweet pagoda and asian inspired trees.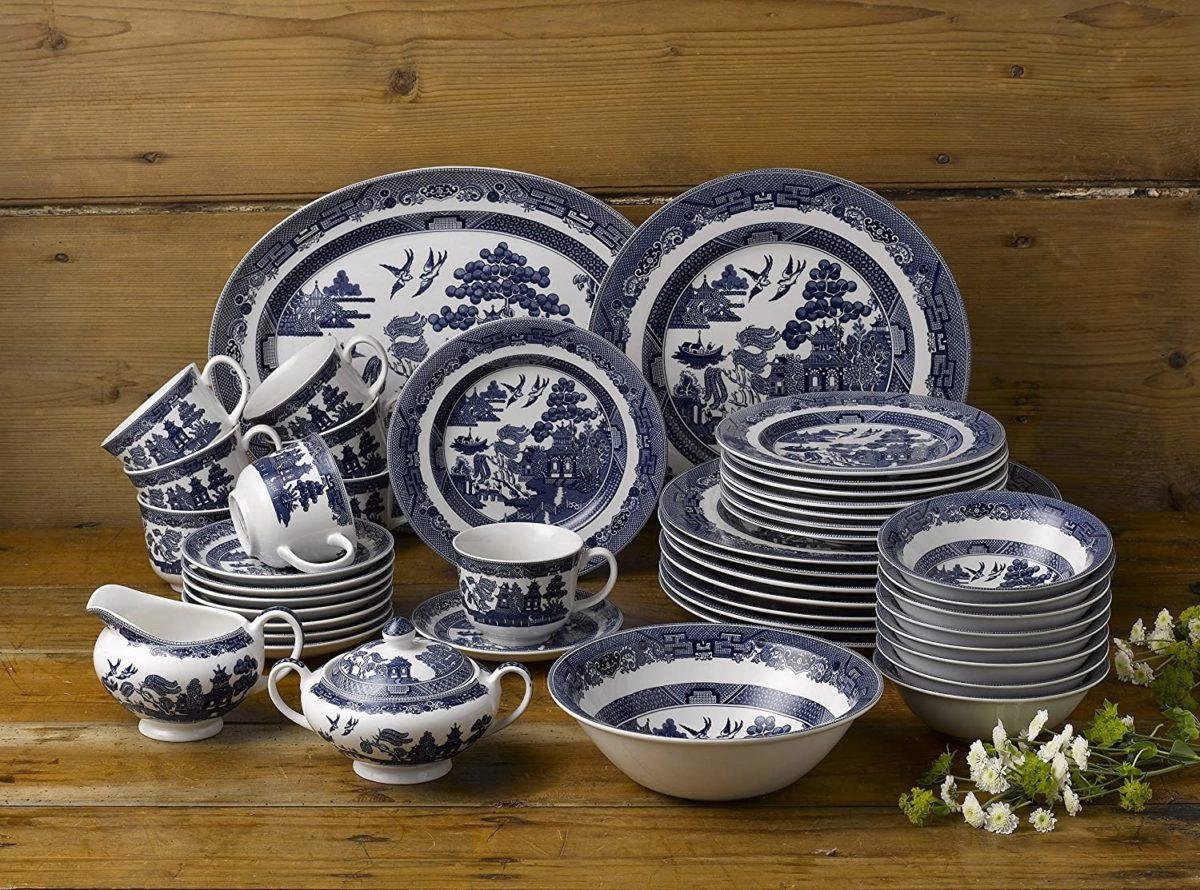 ---
This bold design called Blue garden features a classic feeling of being in a european garden during the summer! The modern feel of the plates combined with the striking blue decorative vase will definitely bring some cheer into your kitchen. I especially love the lattice design around the board that reminds me of a decorative garden trellis!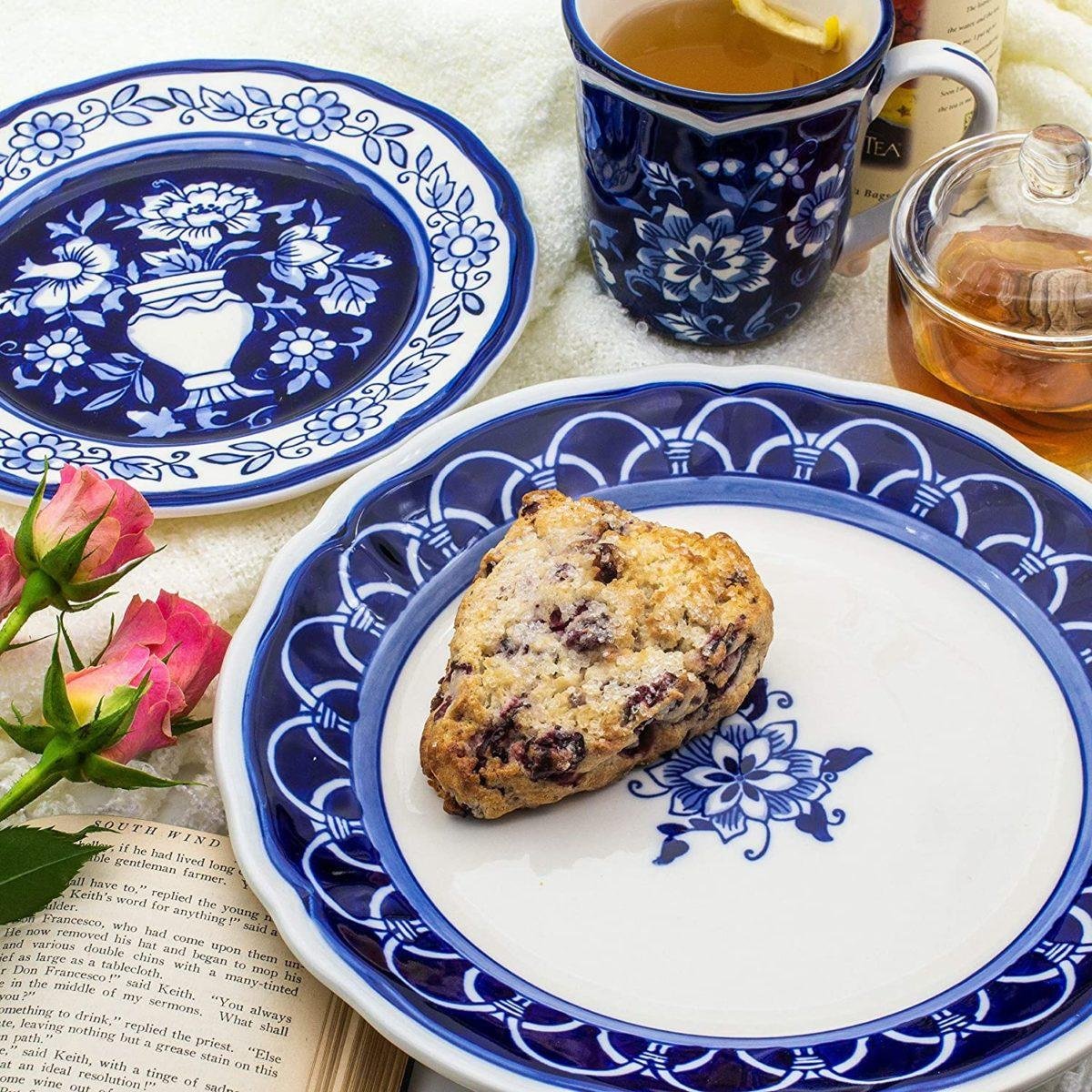 ---
The variety of the Spode Blue Room Georgian Plates is so beautiful, it'll be hard to pick a favorite! The distinctive motifs included a Botanical, Floral, Girl at Well, Rome, Willow, and Woodman. It'll also be hard for you to decide if you should hang them on the wall or eat off of them, because they're just so gorgeous!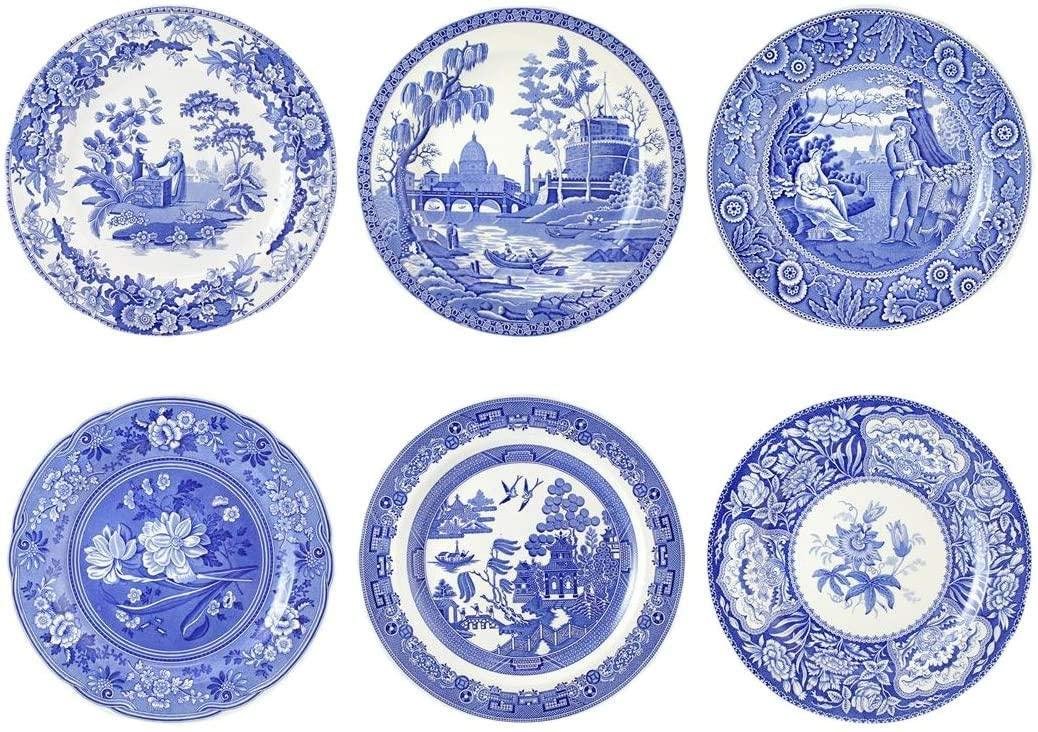 ---
This is one of the most beautiful blue and white plate sets you can get! The Elama pattern has pretty blue shades reminiscent of a watercolor artwork. Each rose is charming and detailed and the best part? This set is also one of the most affordable and durable sets you can get, perfect for everyday dinner!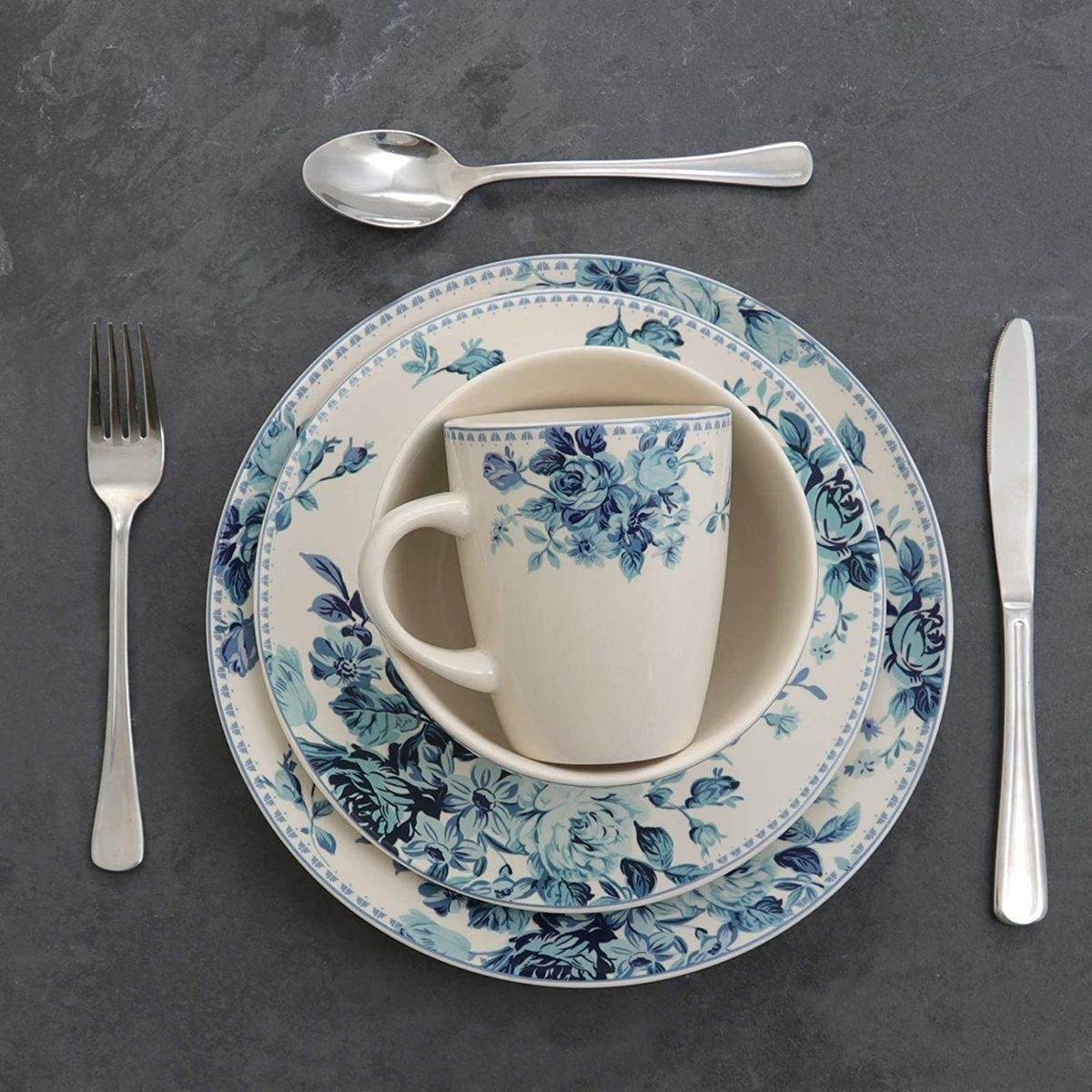 ---
One of the simplest and most beautiful blue and white china patterns is theBlue Indigo from Spode. It's unique since each piece features a slightly different blue-on-white motif. The nice artistic flowers and vines all tie together when you set the table with this lovely set!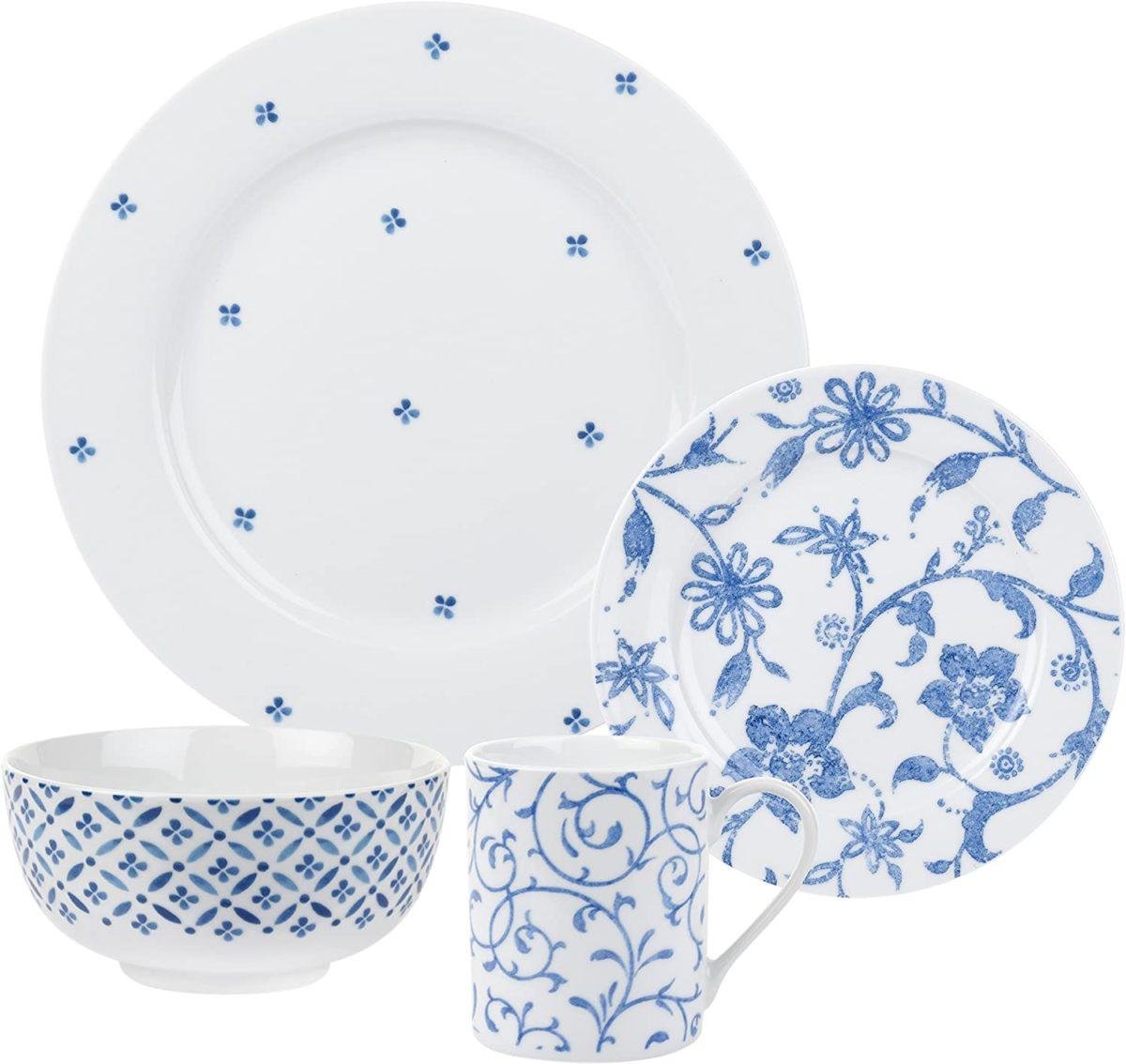 ---
This Dinnerware Set by Godinger has a little something special, perfect for people who love to entertain. The elegant silhouette design of these and the sturdy design makes them the perfect set to keep around your house for years to come!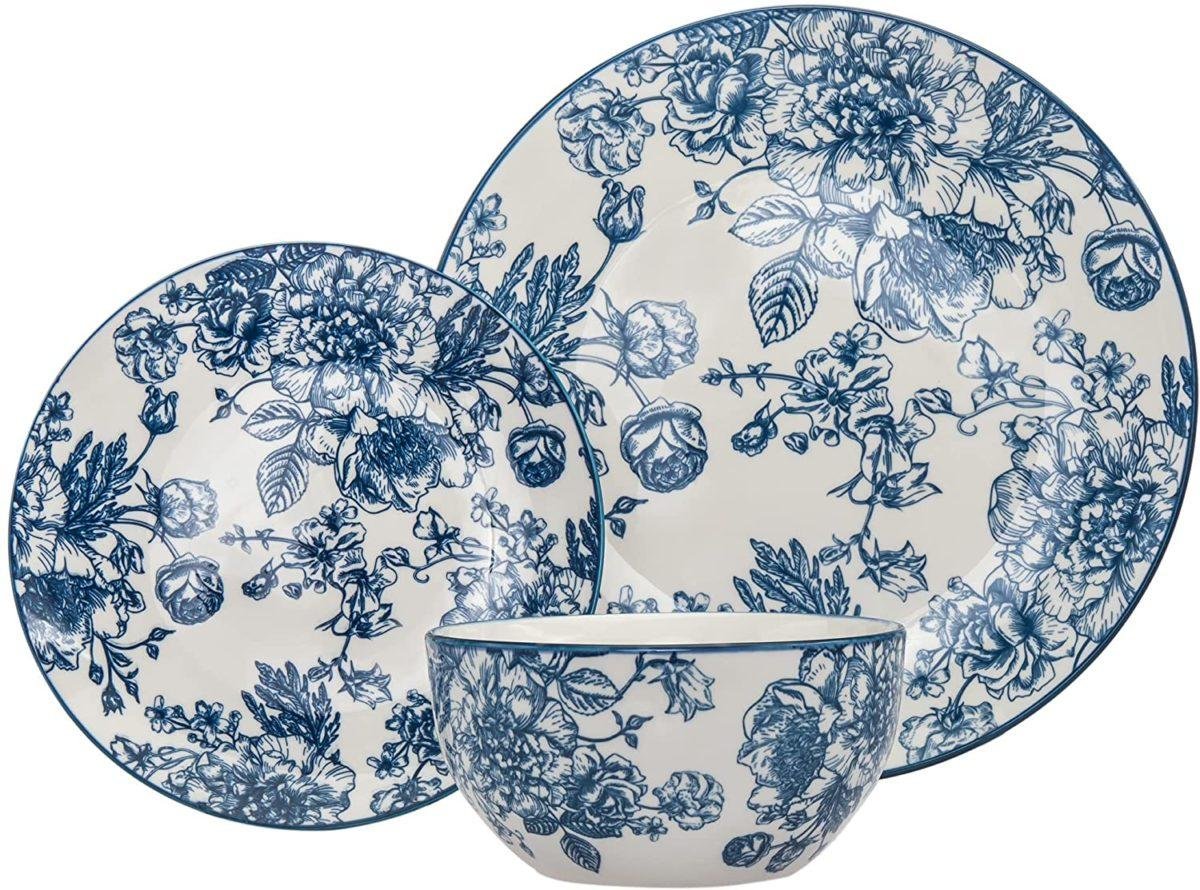 ---
This set called Victoria Blue reminds me of a fine lace, with a pretty little scallop border! The Tudor brand is produced along with other fine british pottery inStoke-on-Trent, England and this design has such arich heritage. The 18th century aesthetic is so timeless and would look so elegant on any dinner table!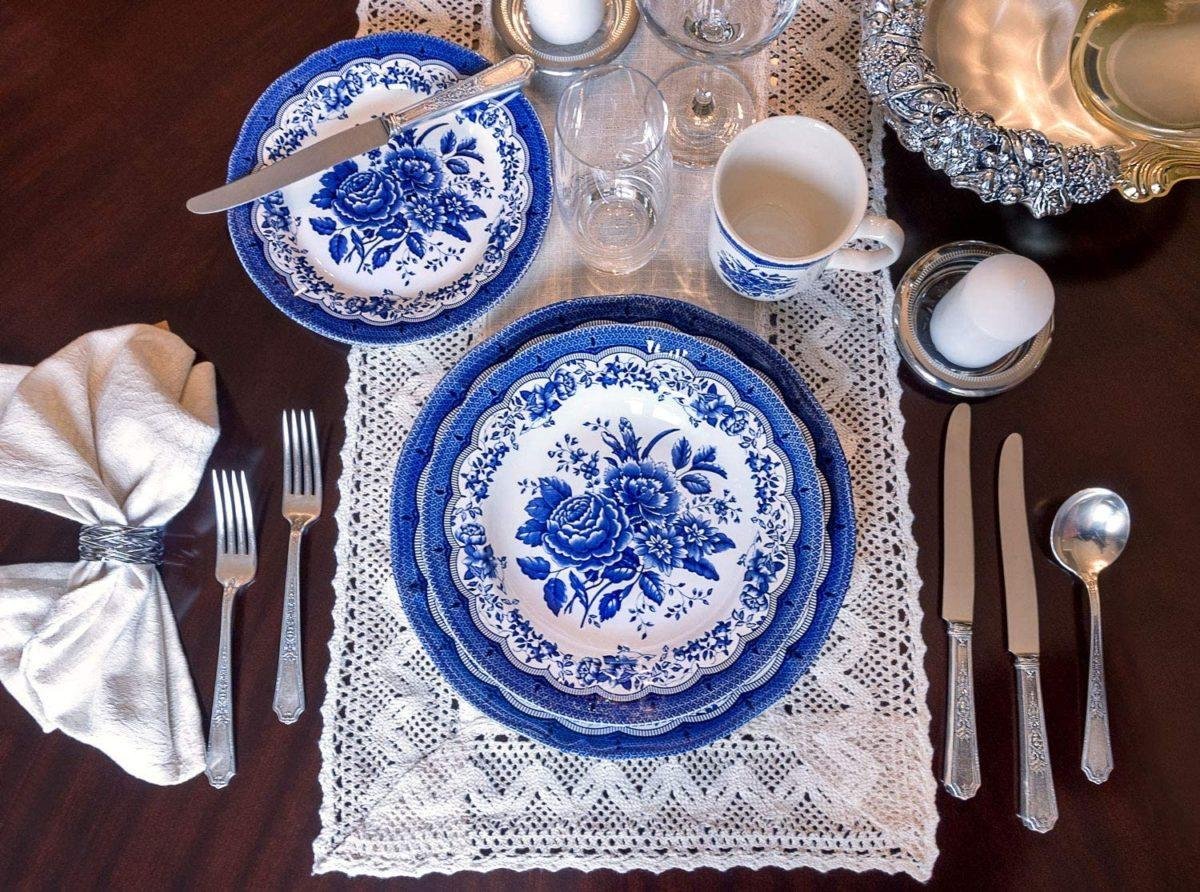 ---
I hope you enjoyed this round up of the prettiest blue and white plates to bring to your kitchen! Whether you choose a scenic design, a floral motif, or a more modern set – the blue and white color palette will definitely bring a touch of charm right into your kitchen!
Have you tried any of these classic patterns out in your home? Let me know which one is your favorite in the comments below!