If you've ever scrolled past an image with of ornate pastel ceilings and exuberant gilt stucco – it instantly creates that sense of "awe"!
In fact, there are thousands of instagram accounts just dedicated to this "royal aesthetic". And so many are celebrating this bygone era by showcasing the prettiest style of them all: "rococo architecture".
The Rococo movement was a breath of fresh air, and still inspires art, furniture and fashion today. So what exactly is it? And why are we still seeing so much of it?
Take a little step back in time as I break down some of the most interesting insights about Rococo!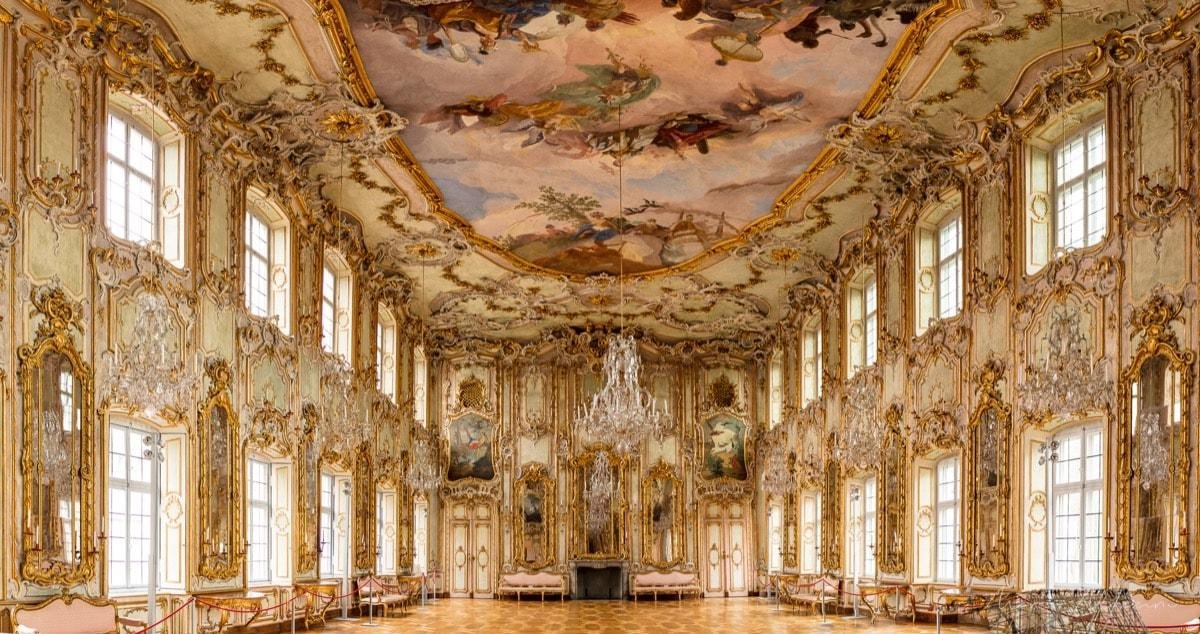 ---
What is Rococo Architecture?
So what is Rococo architecture exactly anyway?
The word "Rococo" comes from the French word "rocaille". Artists first used the term to describe the tiny, itty bitty intricate shell shapes and pebbles used to decorate artificial grottos and fountains.
You see at the time, people were growing a little tired of the formality and grandness of geometric Louis XIV style – which had dominated the design scene.
They craved something new and exciting. But were they willing to lose any of the grandeur?! Absolutely not!
So embracing the spirit of natural curves, artists used elegance, and lightness to grow a distinct style called "Rococo".
They began adding in more playfulness with pastel hues, with over the top curves, and ornamentation like you'd never seen before!
This wedding cake vibe of "Rococo" is a mashup of earlier eras, with layers of sweetness that are just plain fun!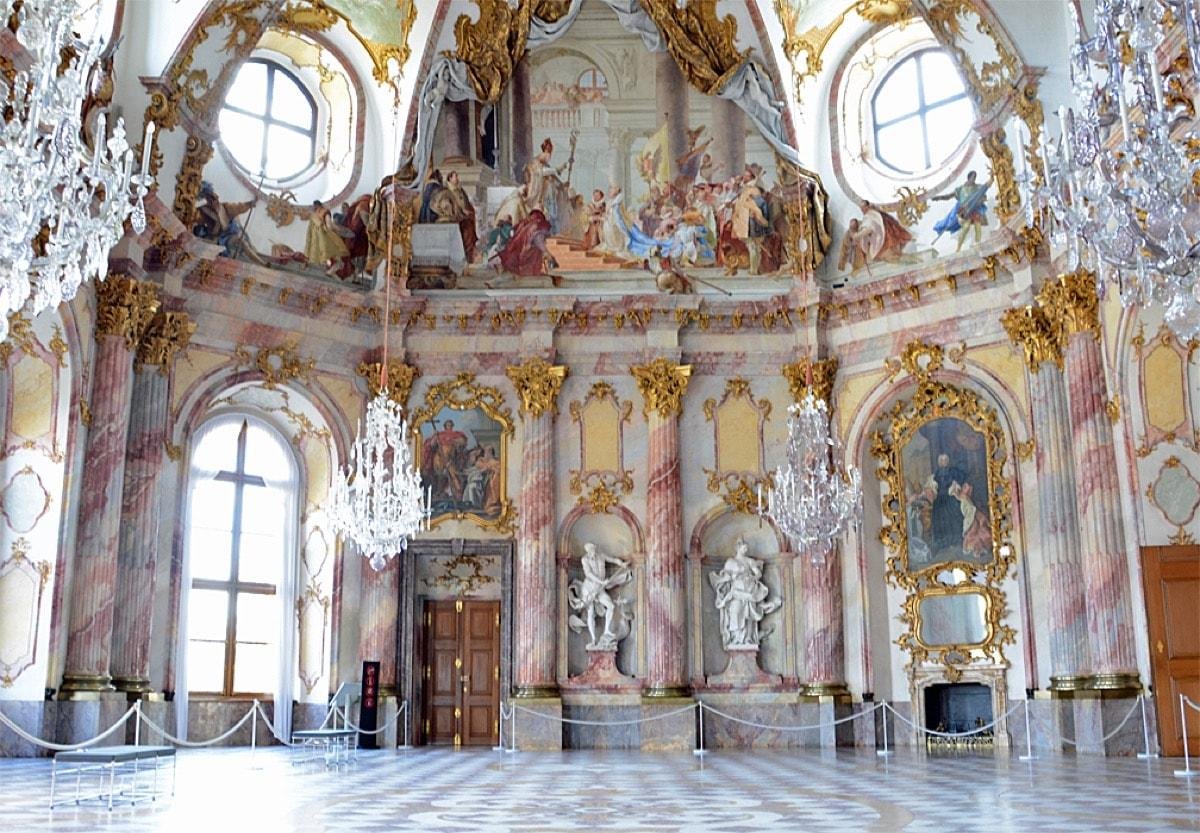 ---
What are the characteristics of Rococo Architecture?
Here's a breakdown of some of the key traits that make the theatrical Rococo style so charming to this day:
A ton of curves and counter-curves! You'll find them throughout paintings and stucco work in Rococo rooms.
Asymmetry everywhere!
Pastels and powdery colored hues
Natural elements like flora and fauna, wildlife – even fruit!
Illusionist elements – Aka Trompe l'oeil (trick they eye in French) like a ceiling that looks like a sky opening to the heavens, or to make scenes look like there was movement!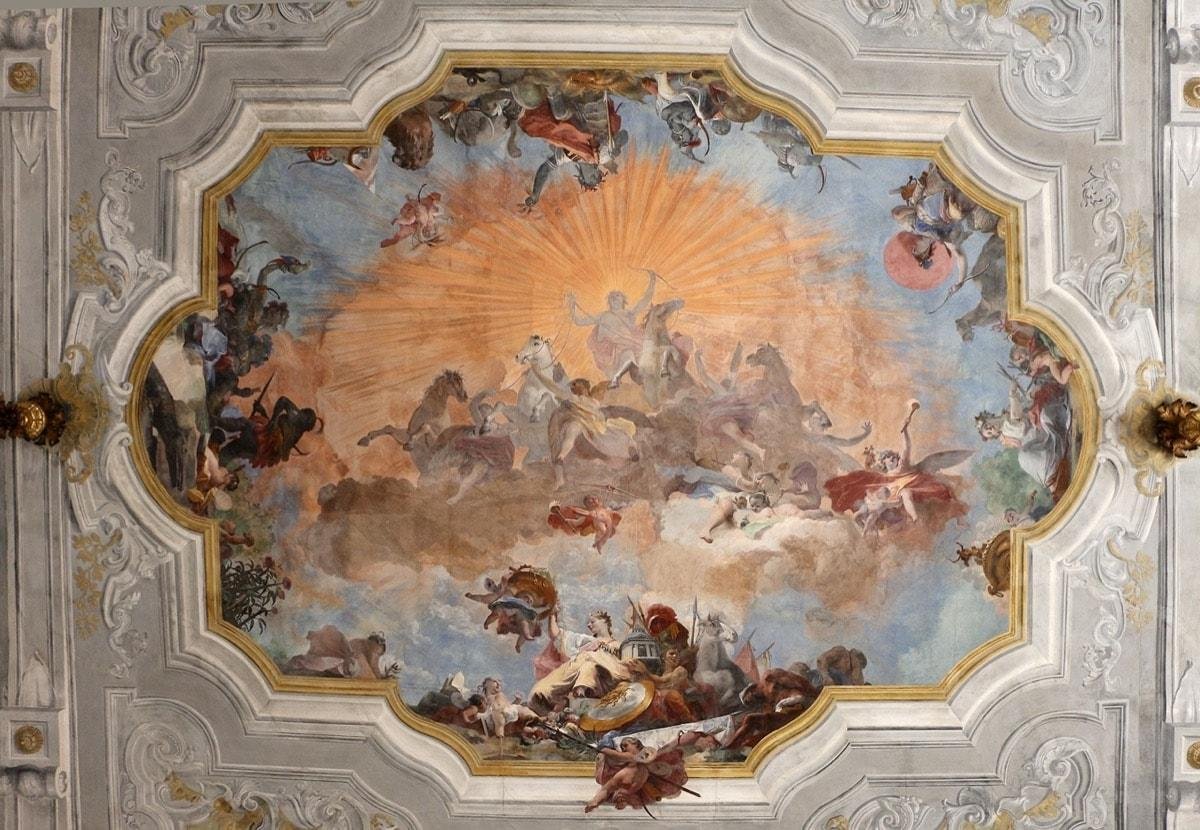 ---
When did Rococo first appear?
The Rococo style is known as a "sister style" of Baroque or "late Baroque", and really began taking off in France, around the 1730's.
Nobility couldn't get enough of the light hearted elements of Rococo, and it was used for beautiful salons – for a intimate space to unwind.
Soon you could find rococo all over Europe. Grand palaces from northern Italy, though Germany, and Russia soon featured the more feminine style.
This new era of design offered a new spiritual allure- so much so that it became a favorite for lavish churches in Central Europe!
Rococo's influence also bleed into other art forms like sculpture, music, and even vanity tables!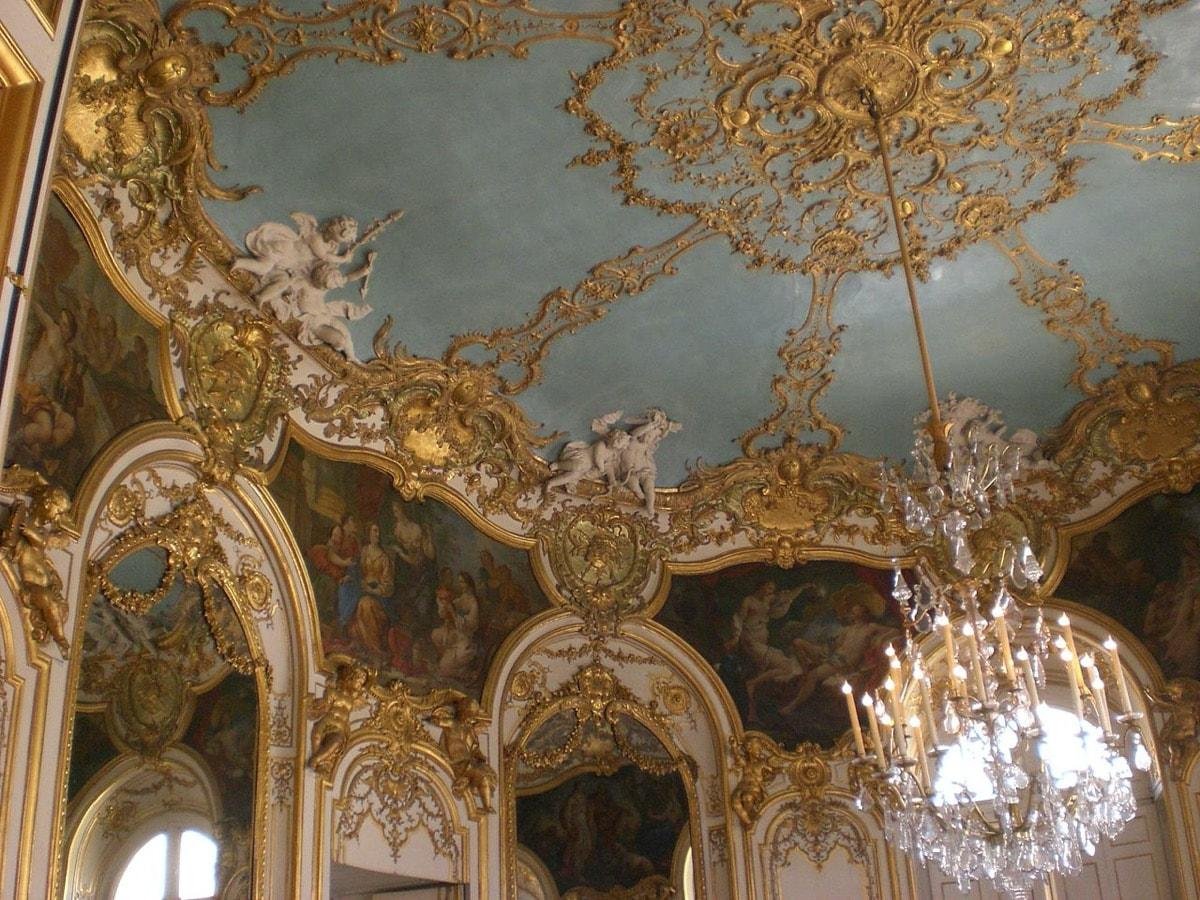 ---
Where do I find the best Rococo Rooms?
You can find tour beautiful works of Rococo art today, as many palaces and churches are now open to tourists throughout europe!
Here are a few of the most famous places where you can see Rococo Architecture in real life! Bookmark these gems for future travels!
The Hall of Mirrors in Amalienburg in Schlosspark Nymphenburg
The Ca Rezzonico in Venice
The Charlottenburg Palace in Berlin
The Chinese Palace, Oranienbaum in St. Petersburgh
The Kaisersaal in the Würzburg Residence
Salon de la princesse Hotel de Soubise in Paris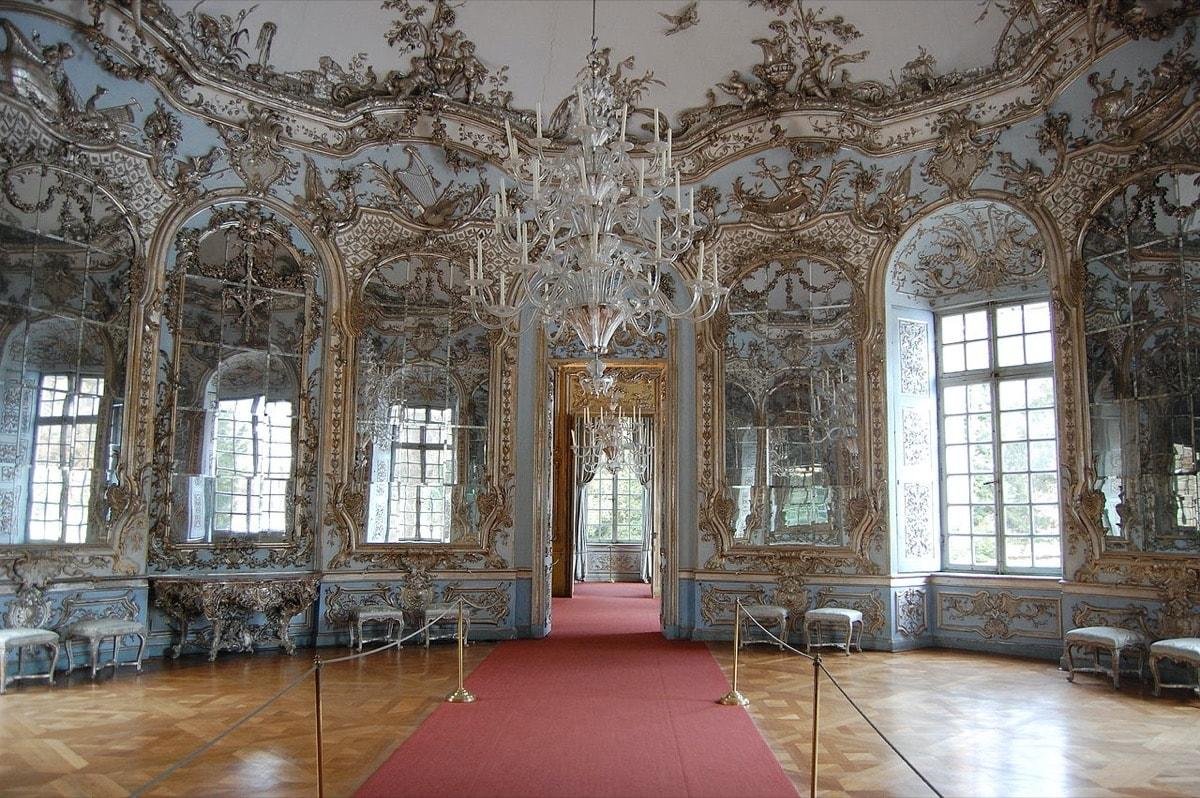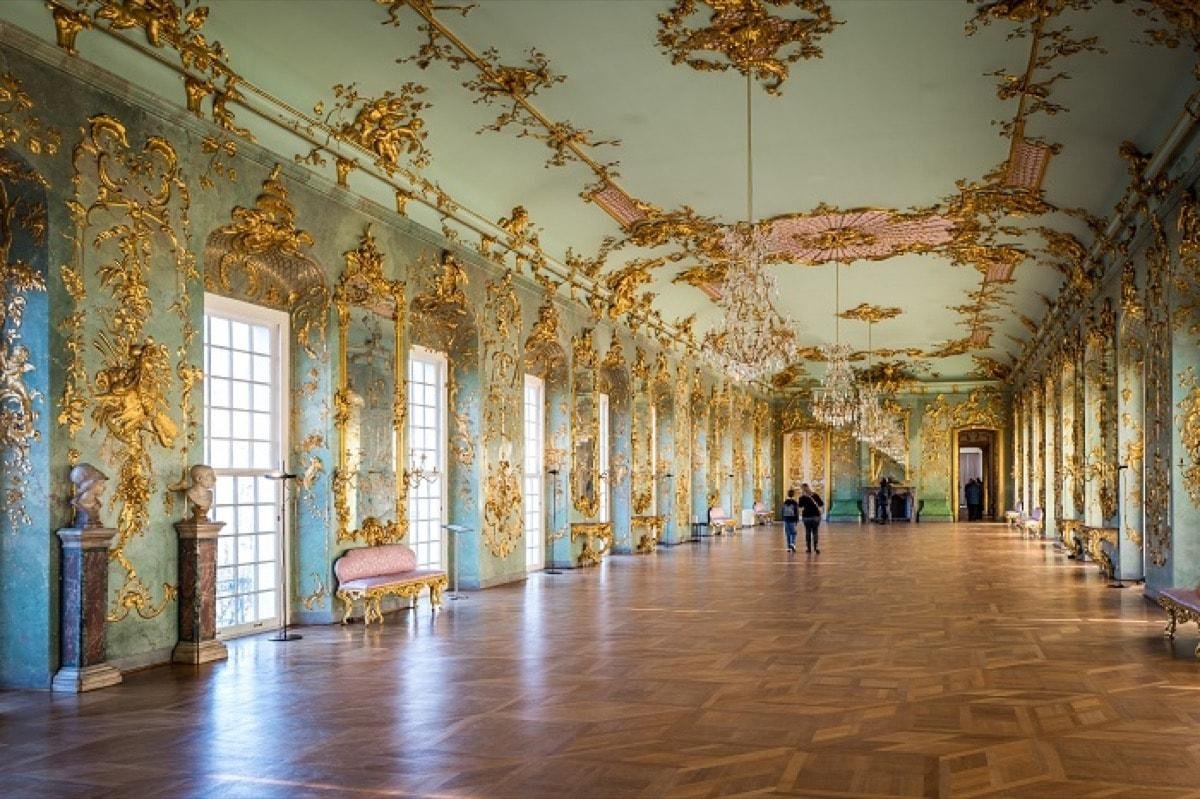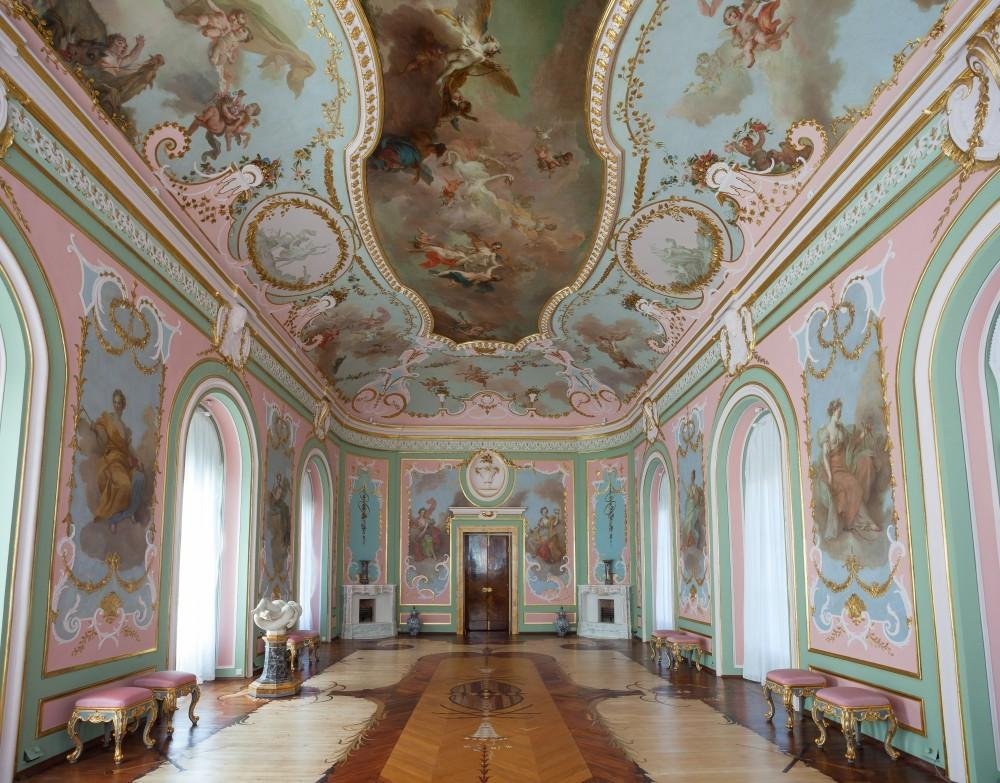 ---