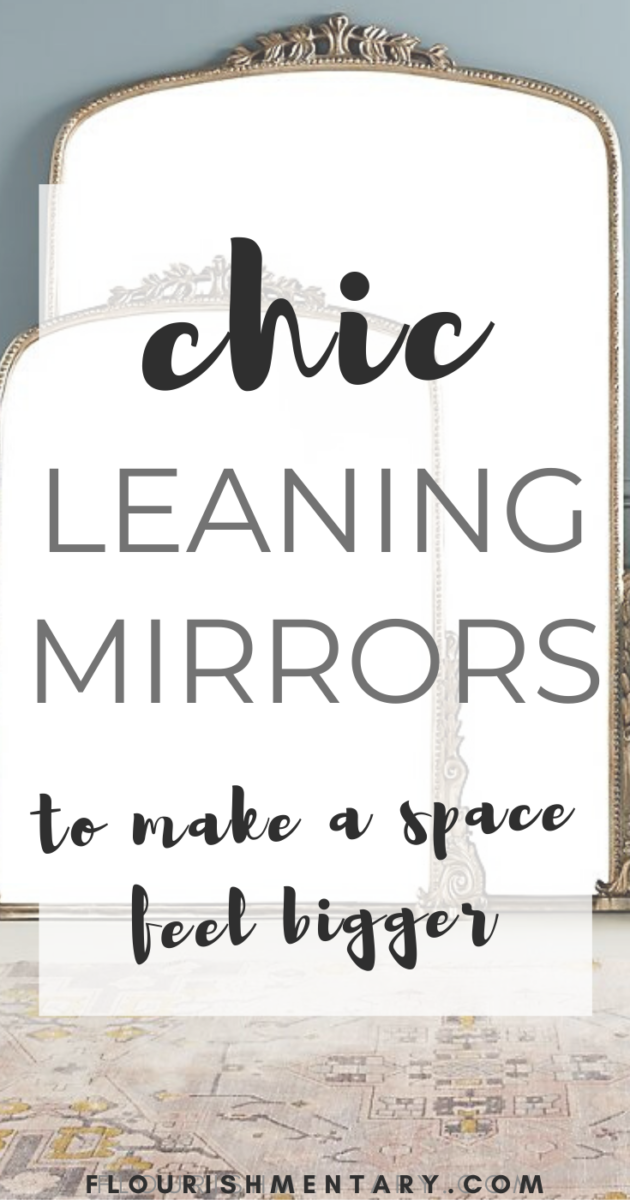 Mirrors are a home decor must have. They can create a feeling of a bigger space, add more light, and make a big statement in any room. And if you've been swooning over the trendy leaning mirrors and oversized mirrors all over social media, you're far from the only one.
Whether you're looking for a tall mirror to add some character, or a big gold parisian style mirror to use in your closet – there are a ton of chic options out there.
Instead of your typical floor length mirror mounted on the closet door, I tried an oversized mirror and leaned it against the wall. I love the informal look and have rounded up a few of the best leaning mirrors that are perfect for any space.
One of the best large and oversized leaning mirrors you'll come across is the Gleaming Primrose mirror from anthropologie. It has some regal paris apartment vibes and pretty little details that will make you say oh la la!
---
The rustic metallic finish on this leaning mirror fits as well with farmhouse decor as it does a contemporary space, and has a charming beveled finish that really stands out!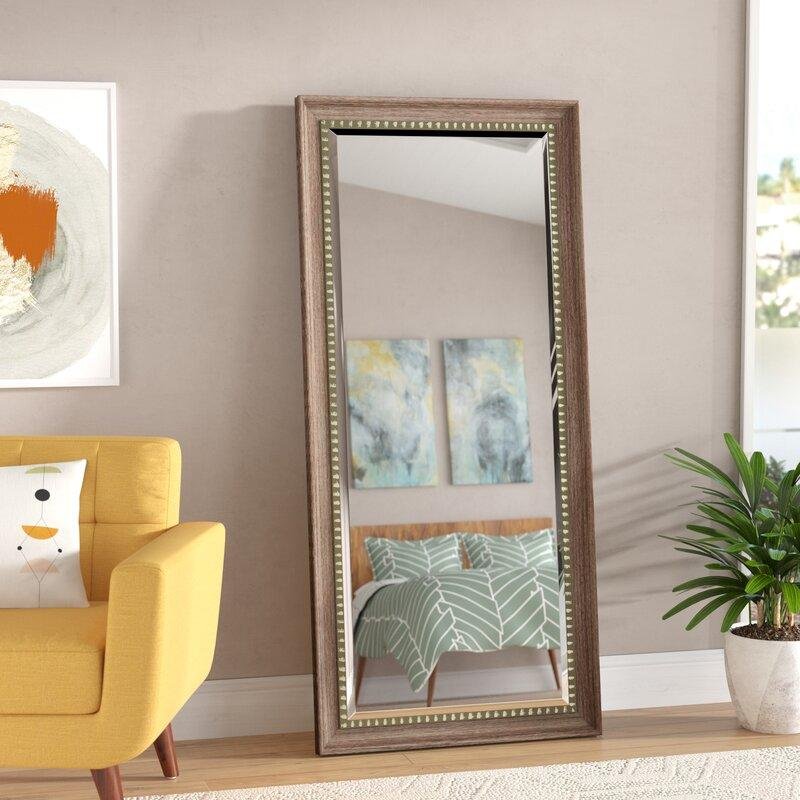 ---
The nouveau floor mirror from CB2 has a grand silhouette with elegant curves. The jeweled vintage centerpiece definitely gives off a modern art deco feel that's super unique.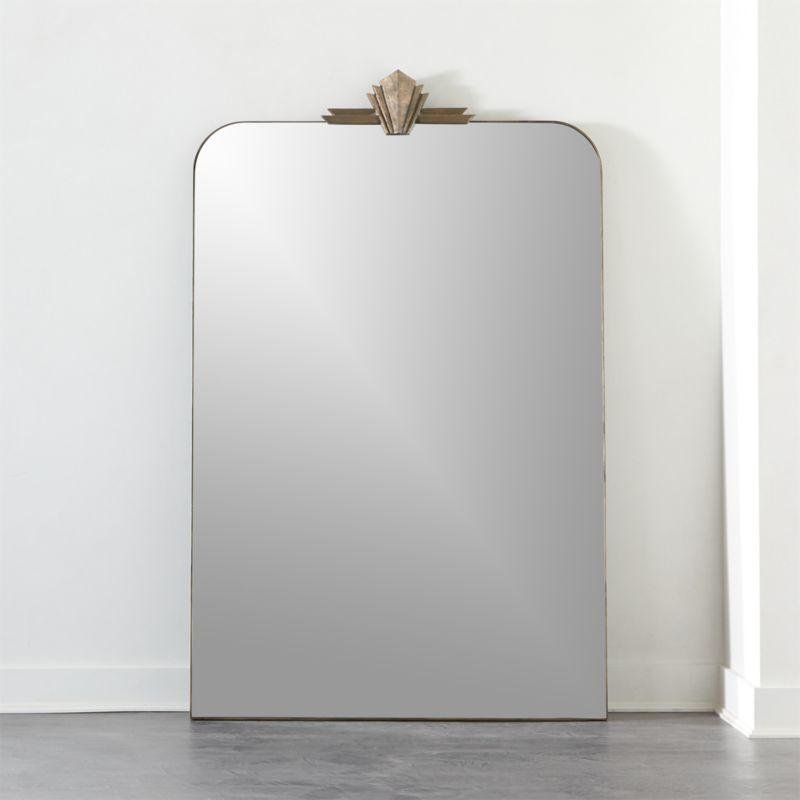 ---
I love the arches of this leaning mirror. The gold finish is super chic, and a pair of them would also look amazing mounted above nightstands.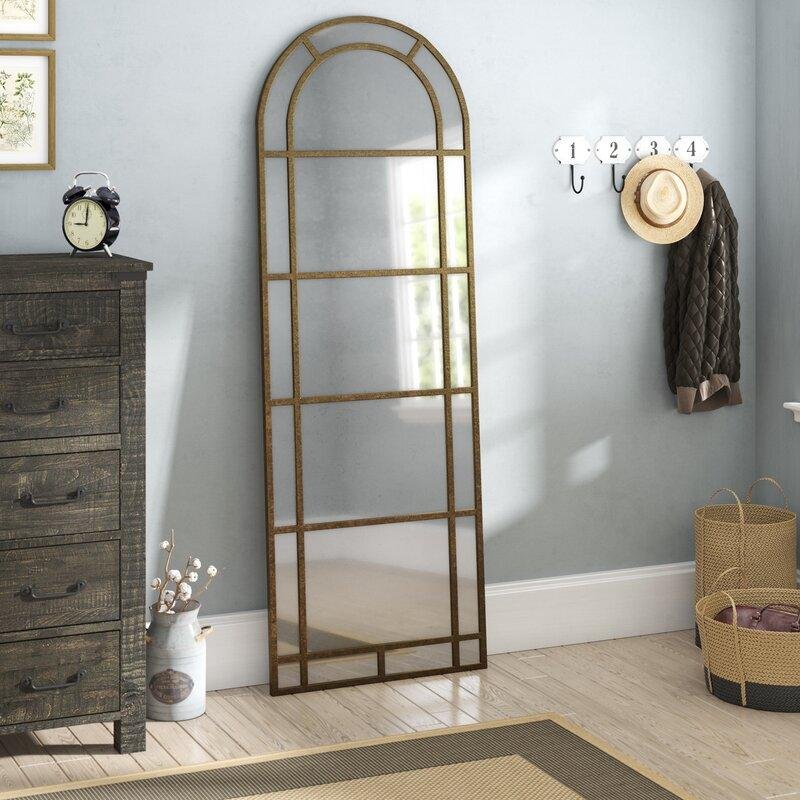 ---
The arched crown top above this tall leaning mirror is one of my favorite silhouettes. It's modern yet elegant, and would look amazing in a romantic master bedroom.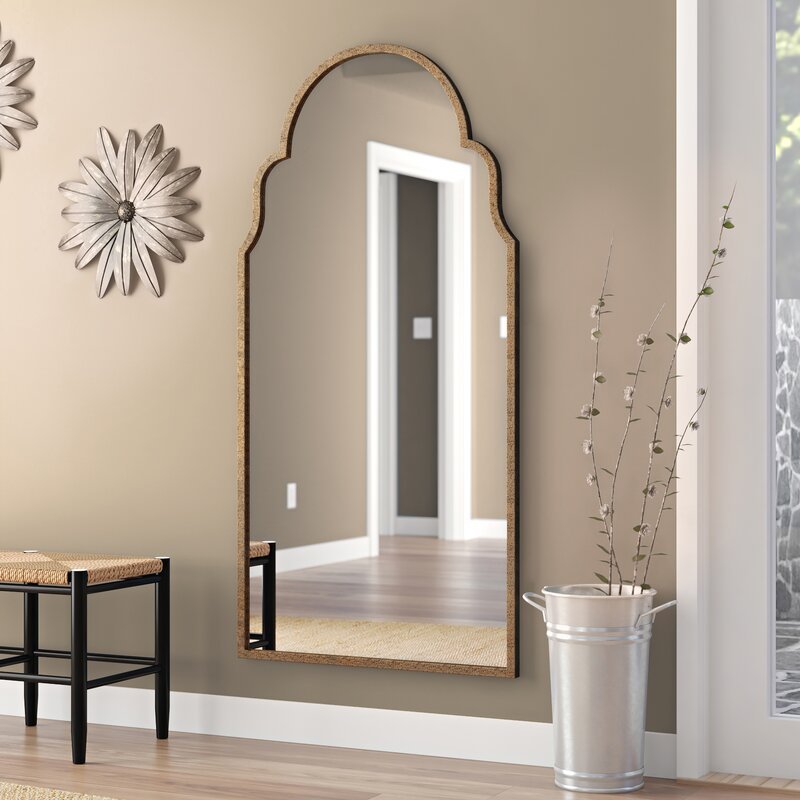 ---
Coming in at almost 7 feet tall, this gorgeous gold mirror has scalloped corners that make it feel light and bright. It looks great suspended from the wall, but would make a fabulous leaning mirror, too!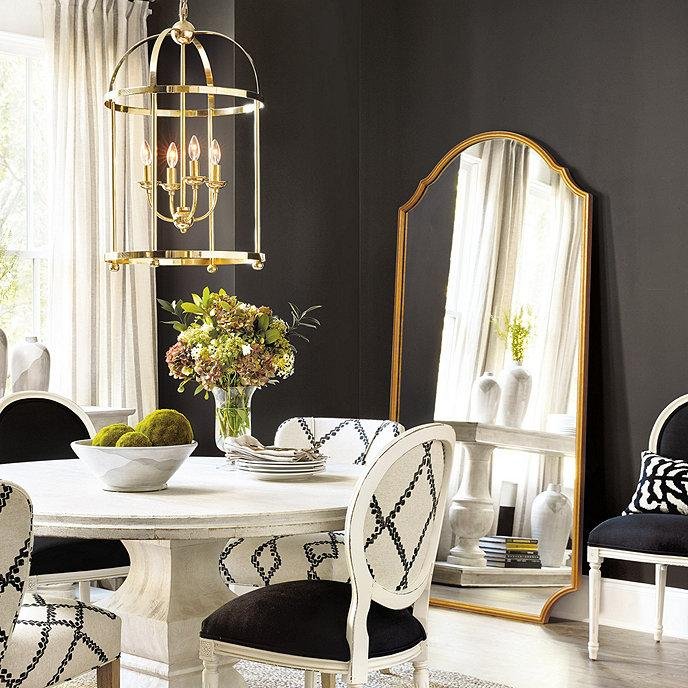 ---
The rustic wooden finish on this wooden leaning mirror will give any room an old world look.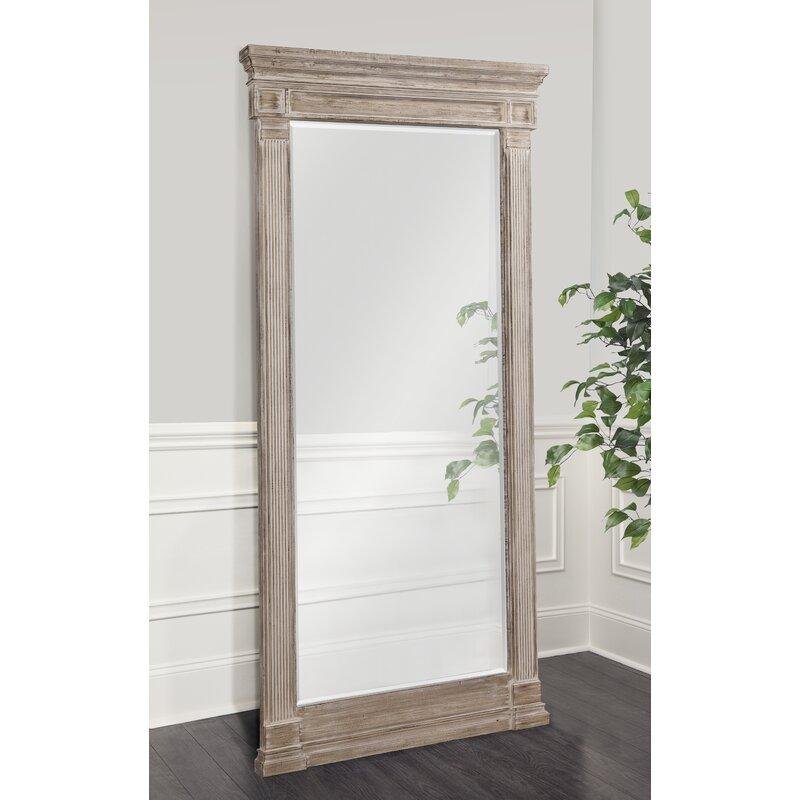 ---
Thanks for checking out my roundup of the cutest floor mirrors and leaning mirrors that will help your room feel more open and airy.
Have your tried any of these mirror styles in your home? I just love my silver floor mirror, but I've got my eye on one of these pretty gold ones.
If you're looking for even more more decor tips. including ways to maximize small spaces, be sure to check out a few of my favorite small space decorating tips.
11 Ways To Make A Small Space Feel Bigger
Parisian Apartment Decor Secrets