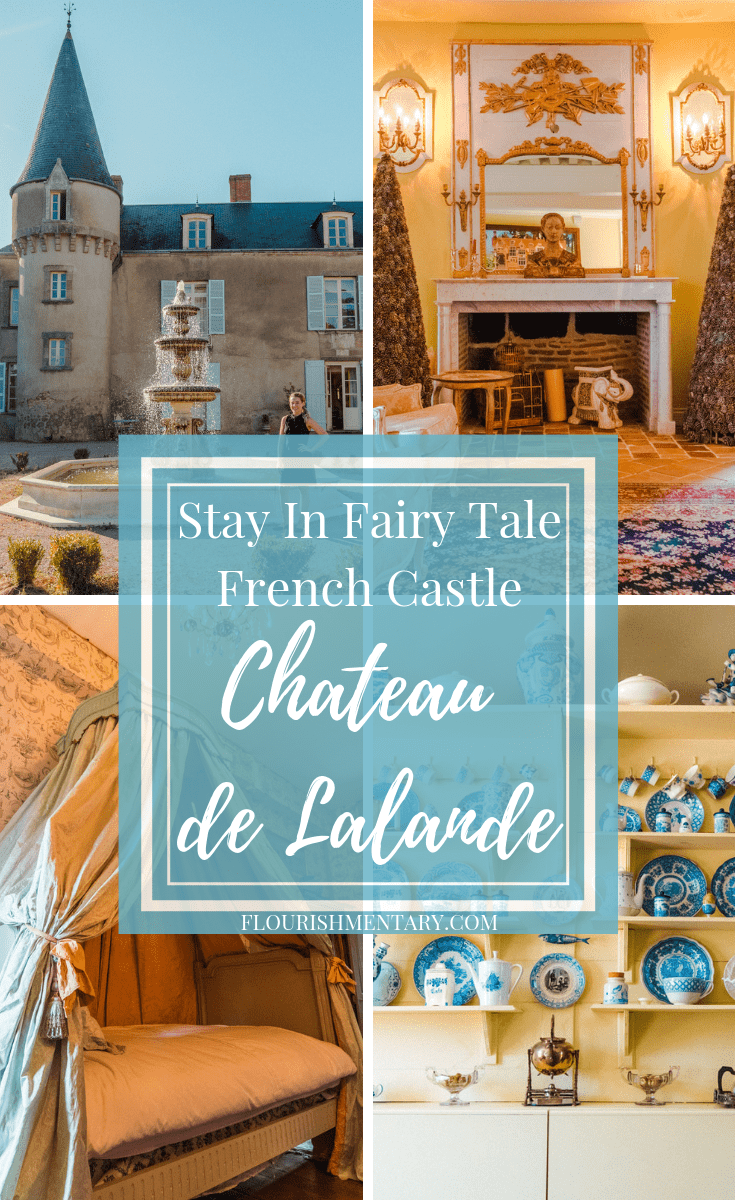 I understood why he would approach cautiously. As a guardian of the estate, it was his job to scope out new guests. I was pretty confident though, because I had just the thing to win him over. "Well, he's French, so he probably likes these, right?" I asked. Stephanie nodded, "Let's find out!"
I tossed one his way, and we all watched in amazement. As soon as he gulped it down, he was scouring the ground for another. Turns out, peacocks are pretty big fans of french fries.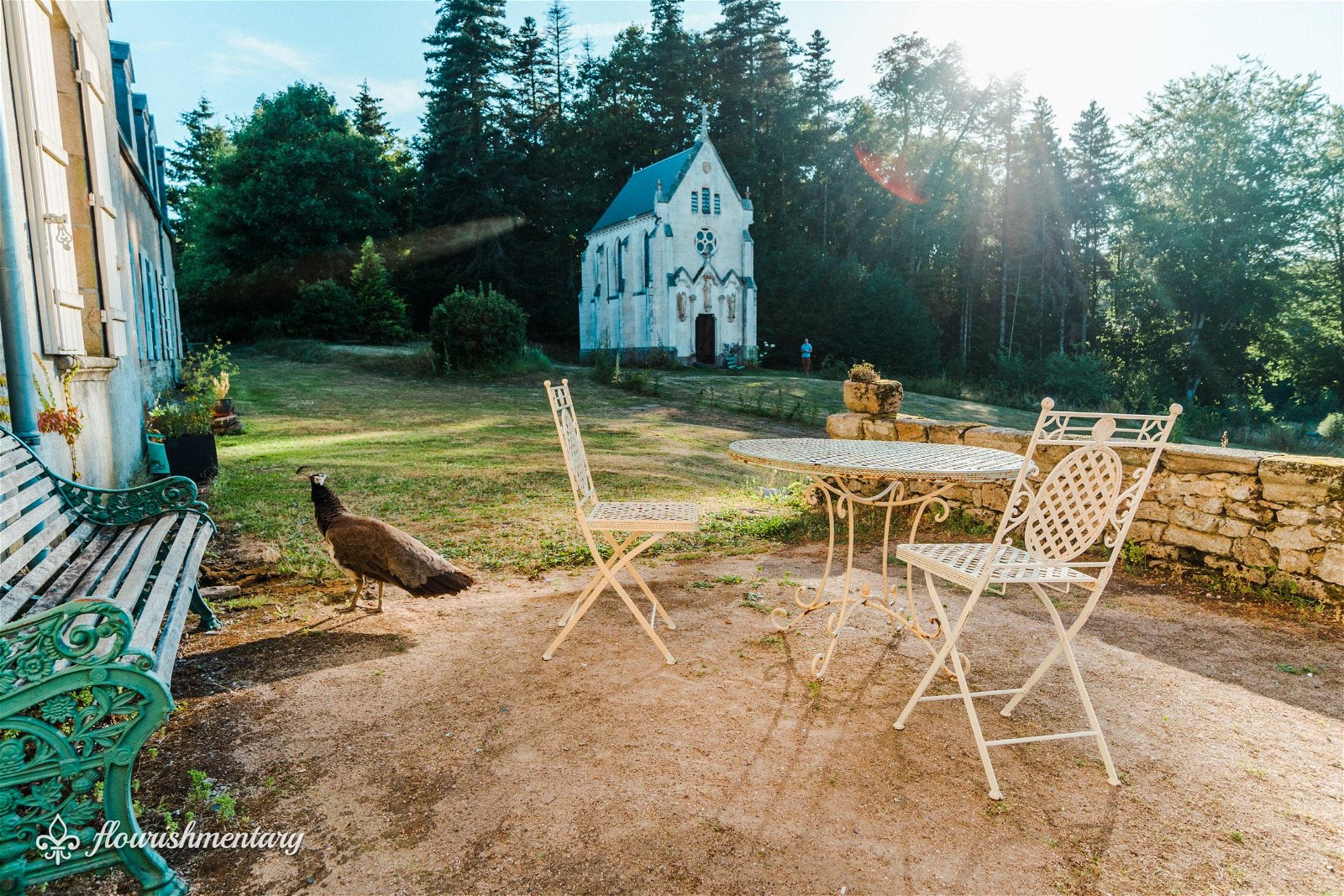 These impressive looking birds have a reputation for being loyal guards, and beautiful ornaments of stately homes. And peacocks are just one of the many staples of castle life you'll find at Chateau de Lalande. The charming courtyard fountain welcomes you past the iron gates, and the picturesque turrets are a reminder of a fairytale era gone by.
I'd always wondered what it was like to live in a castle. To be surrounded by nothing but countryside, and to occasionally get lost on your way to the kitchen. But I'm far from the only one. The demand for castles is booming, and up 55% according to vacation rental site HomeAway.
And It's not just because these sprawling estates have plenty of room for family vacations (though that doesn't hurt). Staying in a chateau offers a window into an enchanting time, when knights roamed the lands, and magical tales weren't written off as fiction.
For the full video tour and interview with Stephanie, scroll to the end of the post.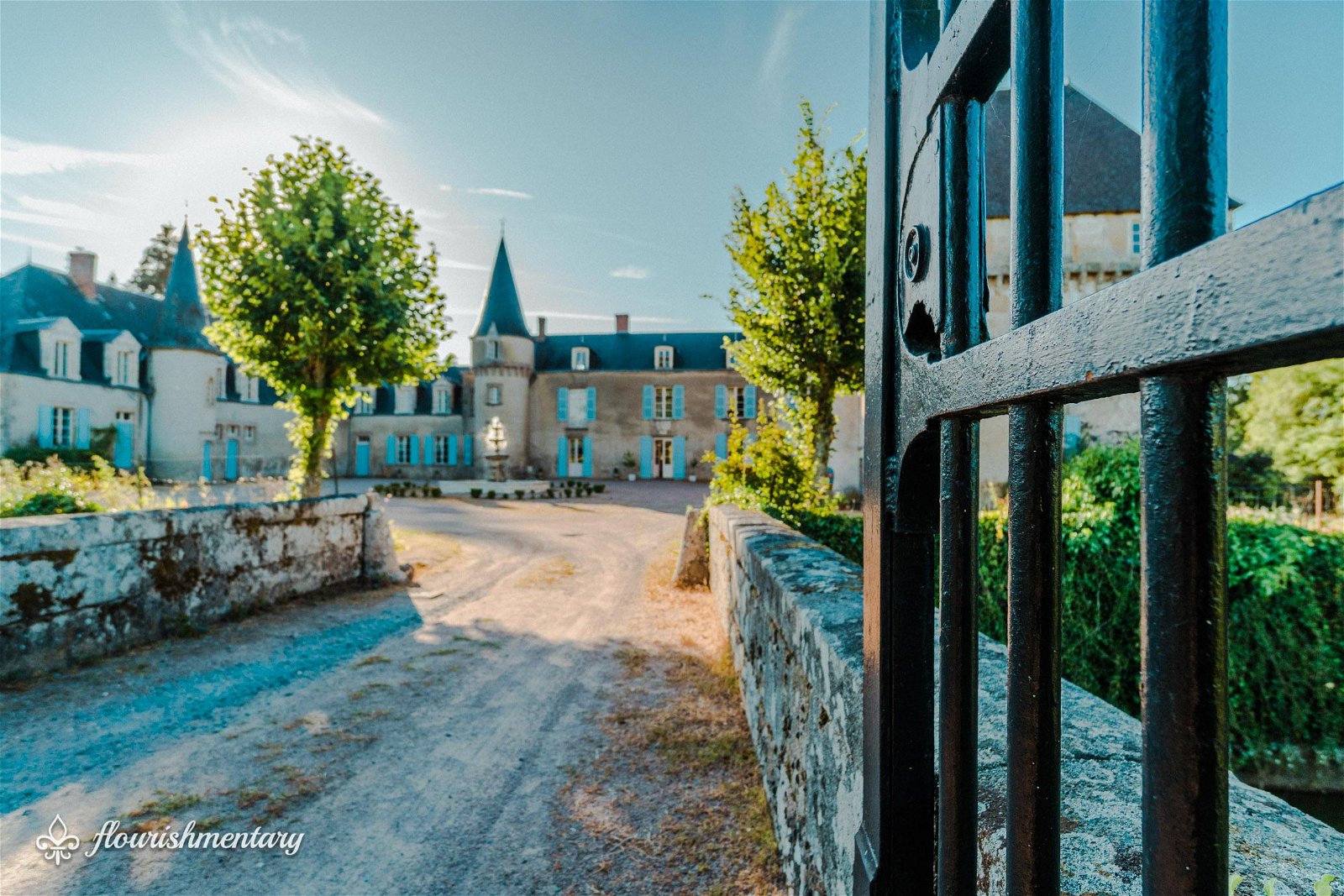 Choosing The Chateau Life

It was that sense of magic that inspired Stephanie Jarvis to become a Chatelaine. In the early 2000's, Stephanie fell in love with a 16th century castle in the heart of France. Since then, it's been her life's work to restore it to its former glory, ushering in a new age for the historic home.
For some, the choice to live in a chateau may seem a little unconventional, but for Stephanie, it made complete sense. As a young child, she often read fairy tales, and would imagine living in a castle. So, when her parents decided to risk it all, by restoring an old mansion in the South of England, she figured things were just going according to plan.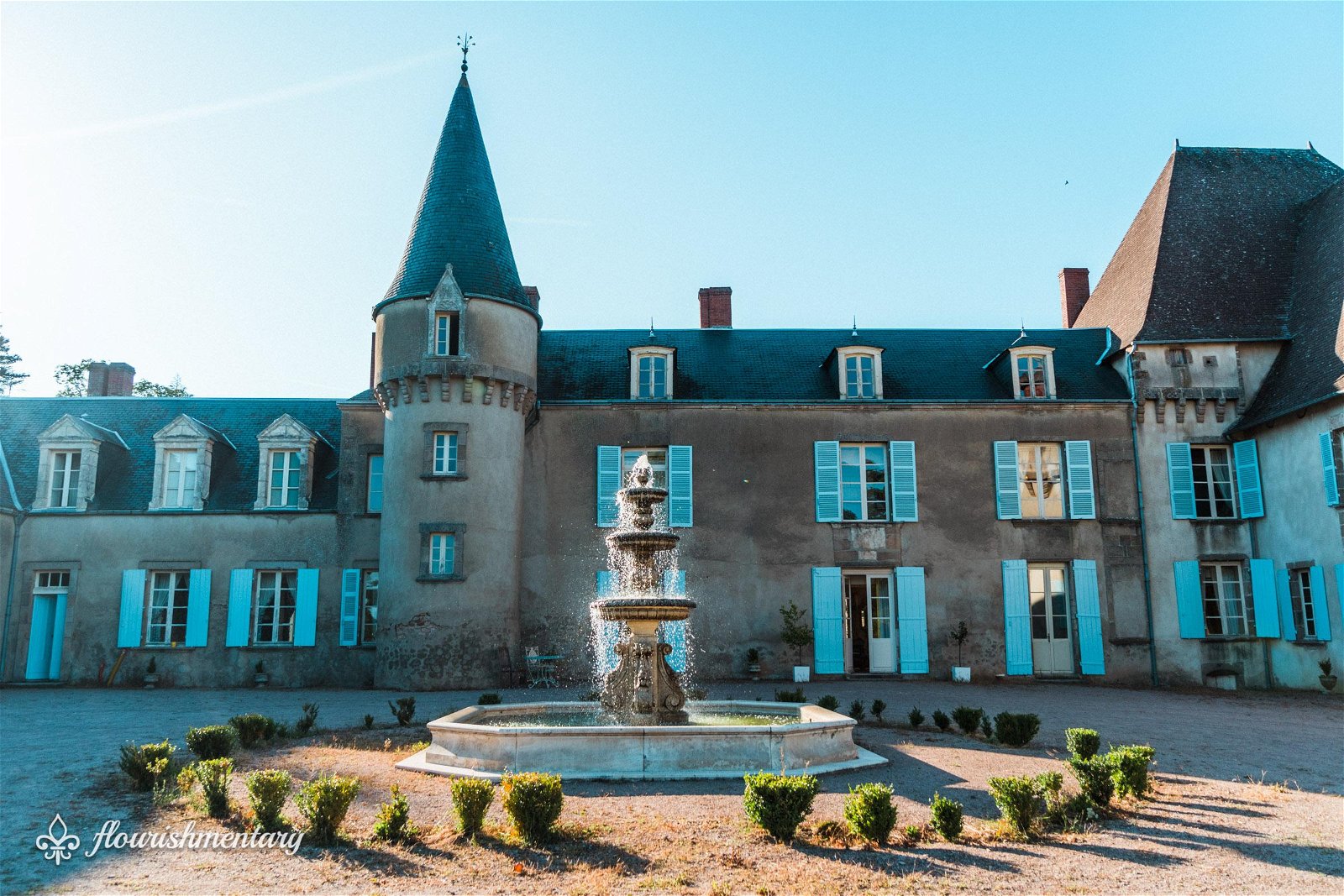 "When you're little, your parents are like demi-gods, and anything you want can happen." Stephanie recalled her understanding as a six year old, thinking "Well I asked for a castle, and mommy and daddy got a castle, because that's exactly what we're supposed to be doing, I thought it was very normal, when it wasn't at all!"
Her parents put in painstaking work to revive the forgotten property, where they looked after patients with Alzheimer's. Stephanie's Mother Isabelle, a nurse, believed that beauty soothes those who are unwell, and this setting provided them a peaceful haven away from sterile hospital rooms. They restored the estate room by room, setting the example for their daughter that with perseverance, reviving a home of this magnitude really is possible.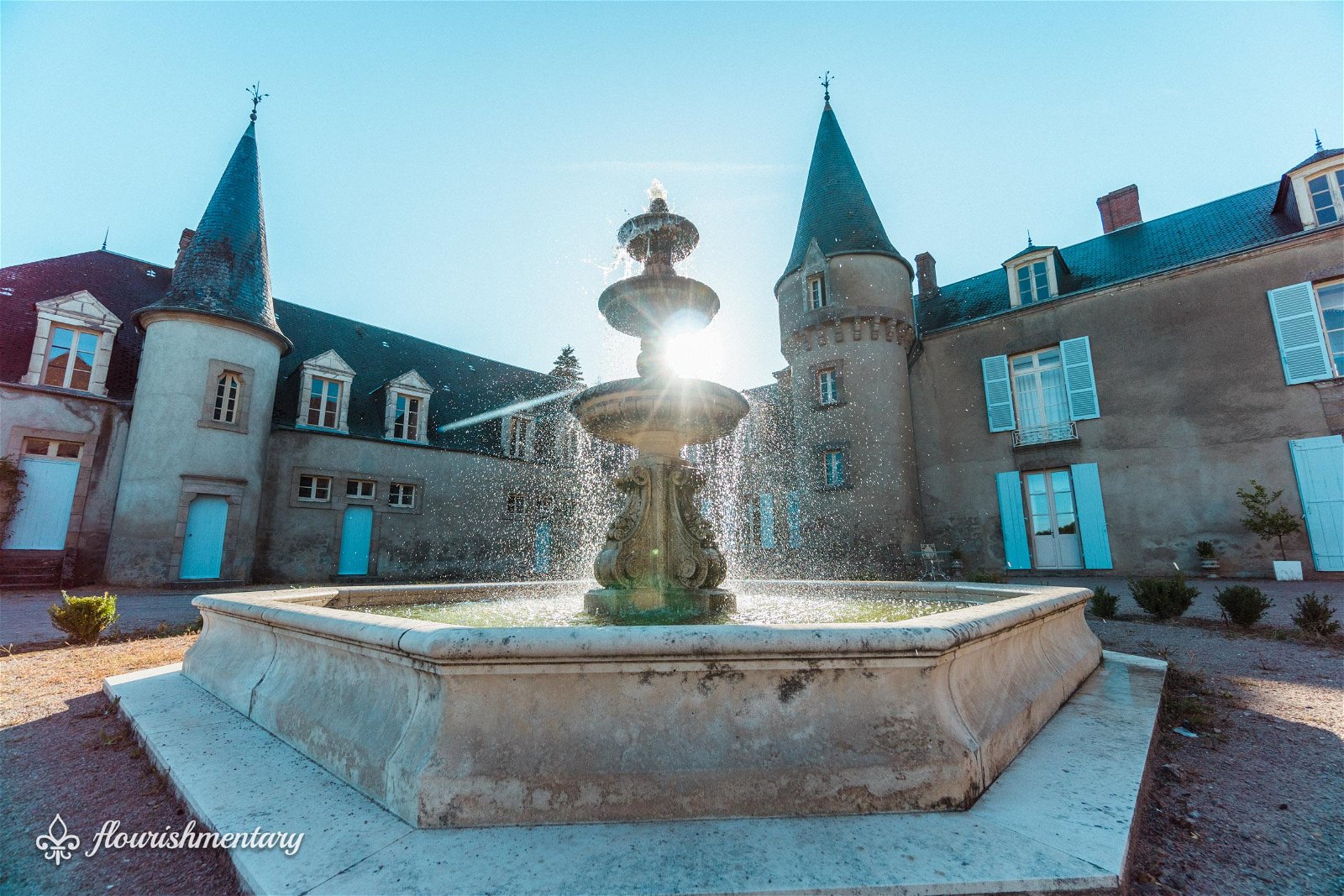 After years of living in London, one of the most expensive real estate markets in the world, Stephanie began to consider grander properties on the other side of the English Channel. Though everyone else thought she'd gone crazy, Stephanie and a close friend decided they'd band together to sell their London flats, and buy a French Chateau.
Being half French, she was better equipped than most to embark on a grand chateau hunt for a future home. "We must have toured 15 to 20 properties before seeing Lalande." Knowing the amount of information overload that comes with big decisions, I was curious if Stephanie had trouble with such a monumental one.
"I decided we would buy before we came inside." One look at those turrets myself, and I could see how it was a match made in heaven. But before she could "swipe right" on her dream home, the sellers needed convincing.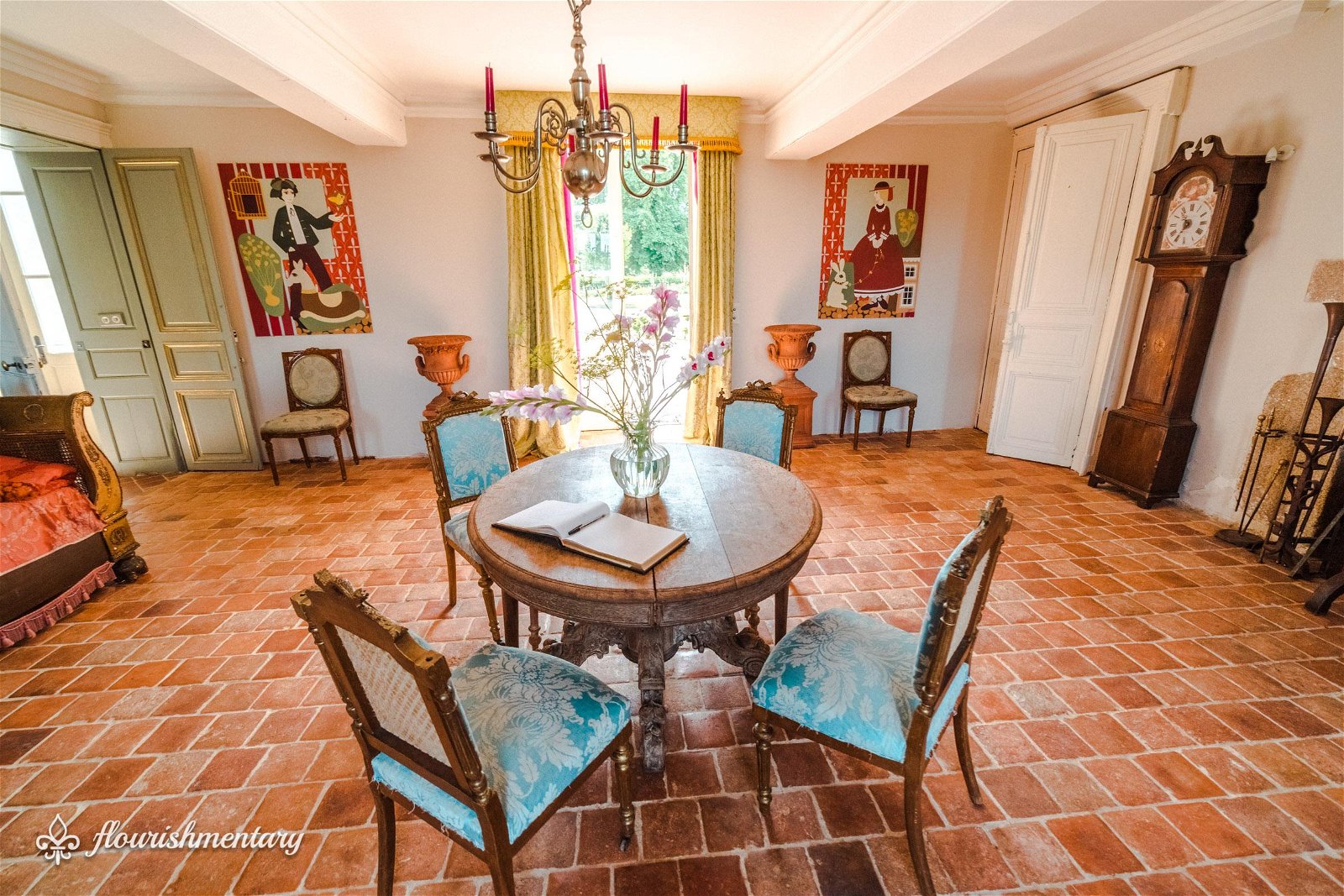 See, the owner was a French Marquis, whose family owned the castle for the last 200 years. He was extremely fond of it, and was afraid a buyer would split it into apartments. That's why he wanted to hold out for an offer from a family, who'd be more likely to keep it for generations.
Stephanie wasn't his first pick, however her offer was on the table before anyone else's. The Marquis wanted to do the honorable thing, so he invited Stephanie and her mother to stay, and experience chateau life firsthand.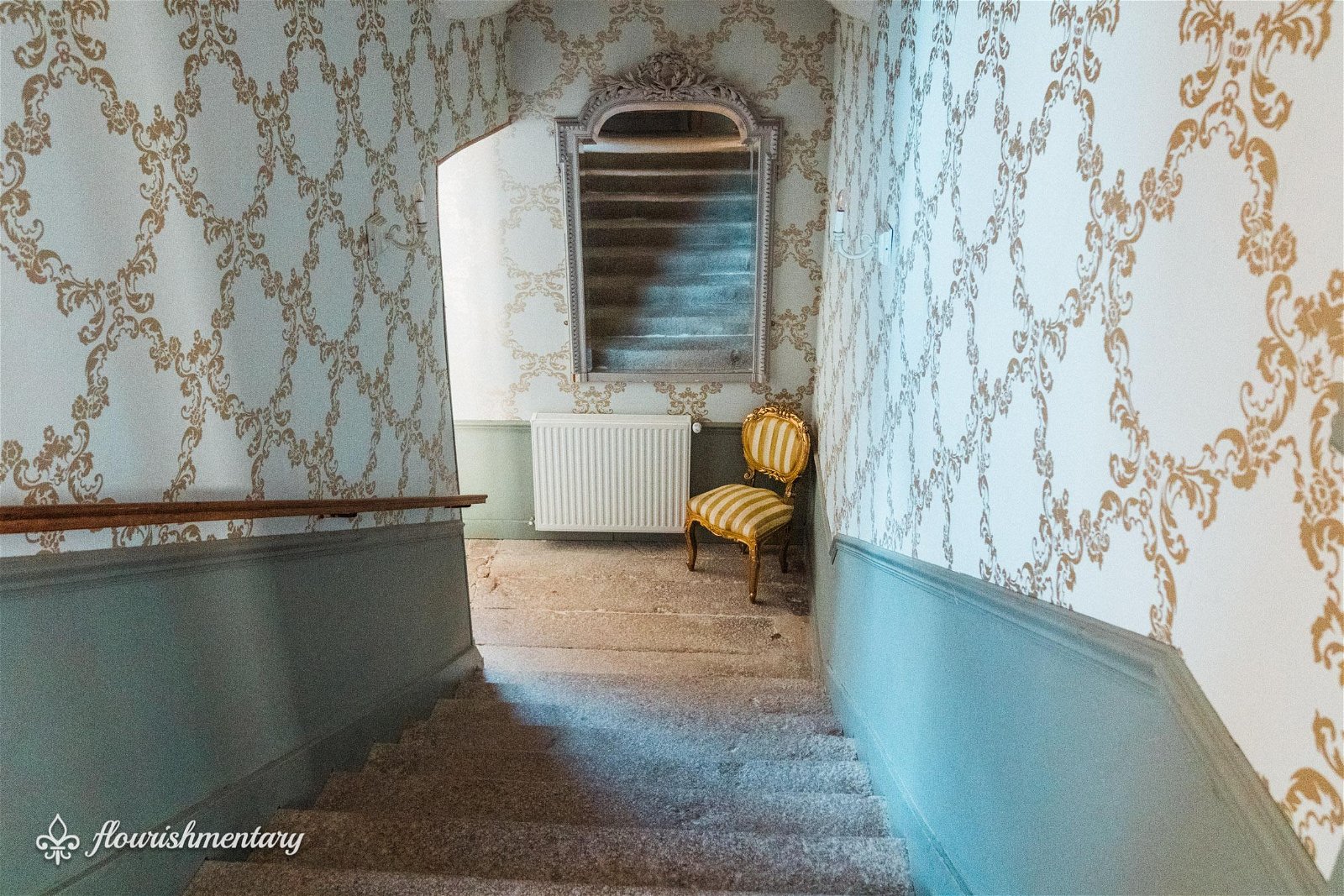 Just as Stephanie suspected, the place felt like home. The Marquis could see her passion for the castle, and his misgivings began to melt away. At the end of her stay, he agreed to take a leap of faith, and make her the next Chatelaine of Lalande.
When he returned with his entire family to celebrate his 50th wedding anniversary, he knew he'd made the right choice. The Marquis was able to see the immense progress made to the beloved estate, and knew its history was being honored.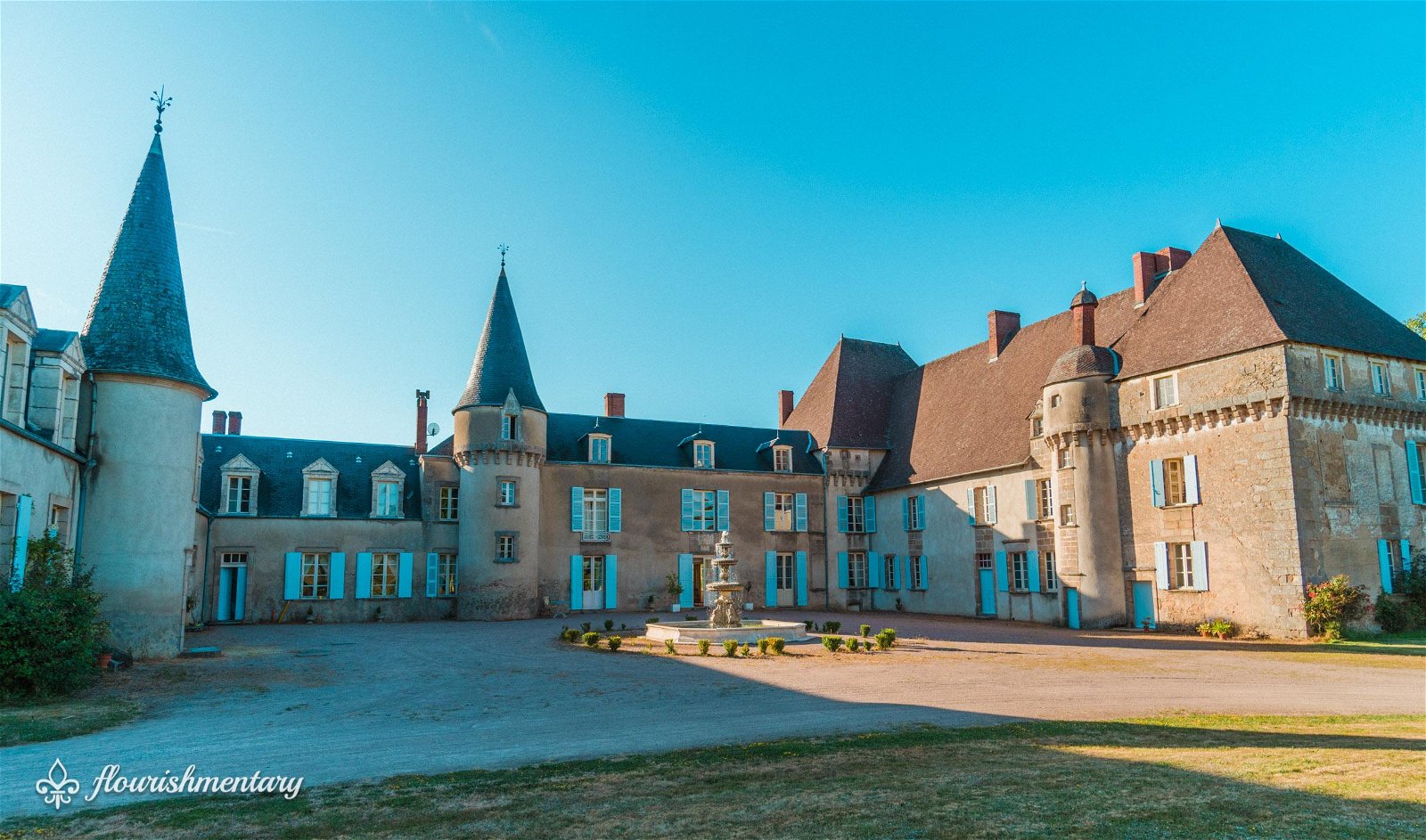 History Of Chateau de Lalande

The chateau was named after the Lalande family, who have roots all across France. In fact, it's one of two grand estates in the country still bearing their name.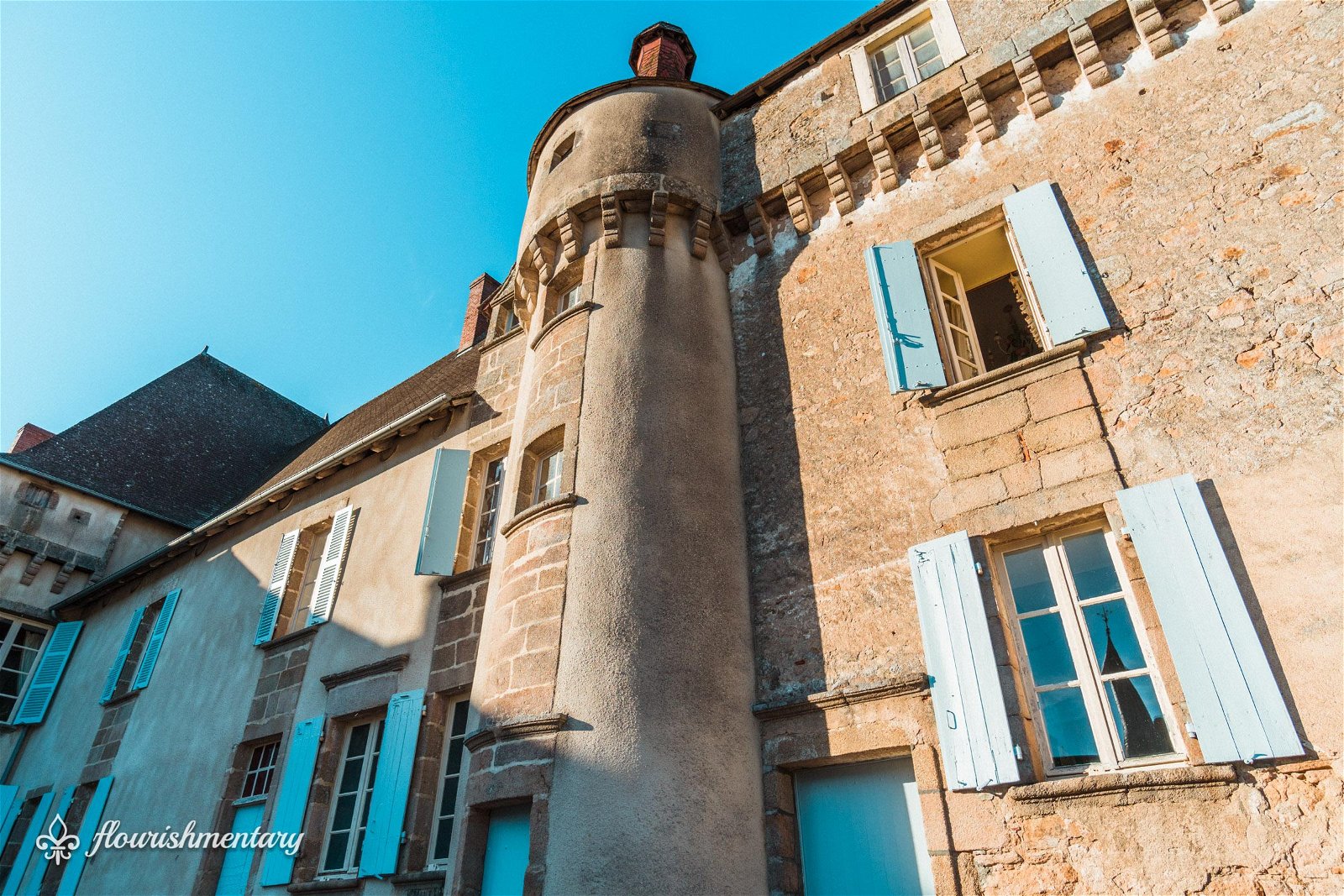 The east wing is the oldest part of the structure, with its robust, fortress-like appearance. The large square and semicircular towers date all the way back to the late 1400's, during the Hundred Years' War. Since France and England had been at each other's throats—for, you guessed it a century—Lalande had to be prepared defend itself from enemy attacks. Though the border was nearby, the chateau was fortunate enough to avoid any battles at its doorstep.

The castle as you see it today was finished in the 16th century. Two additional turrets complete the majestic façade, really adding to its fairytale aesthetic. Political shifts meant the chateau would change hands throughout history, so when Stephanie bought the home, she was excited to learn about its former residents. One of the most notable, was a very interesting member of the French Royal Family.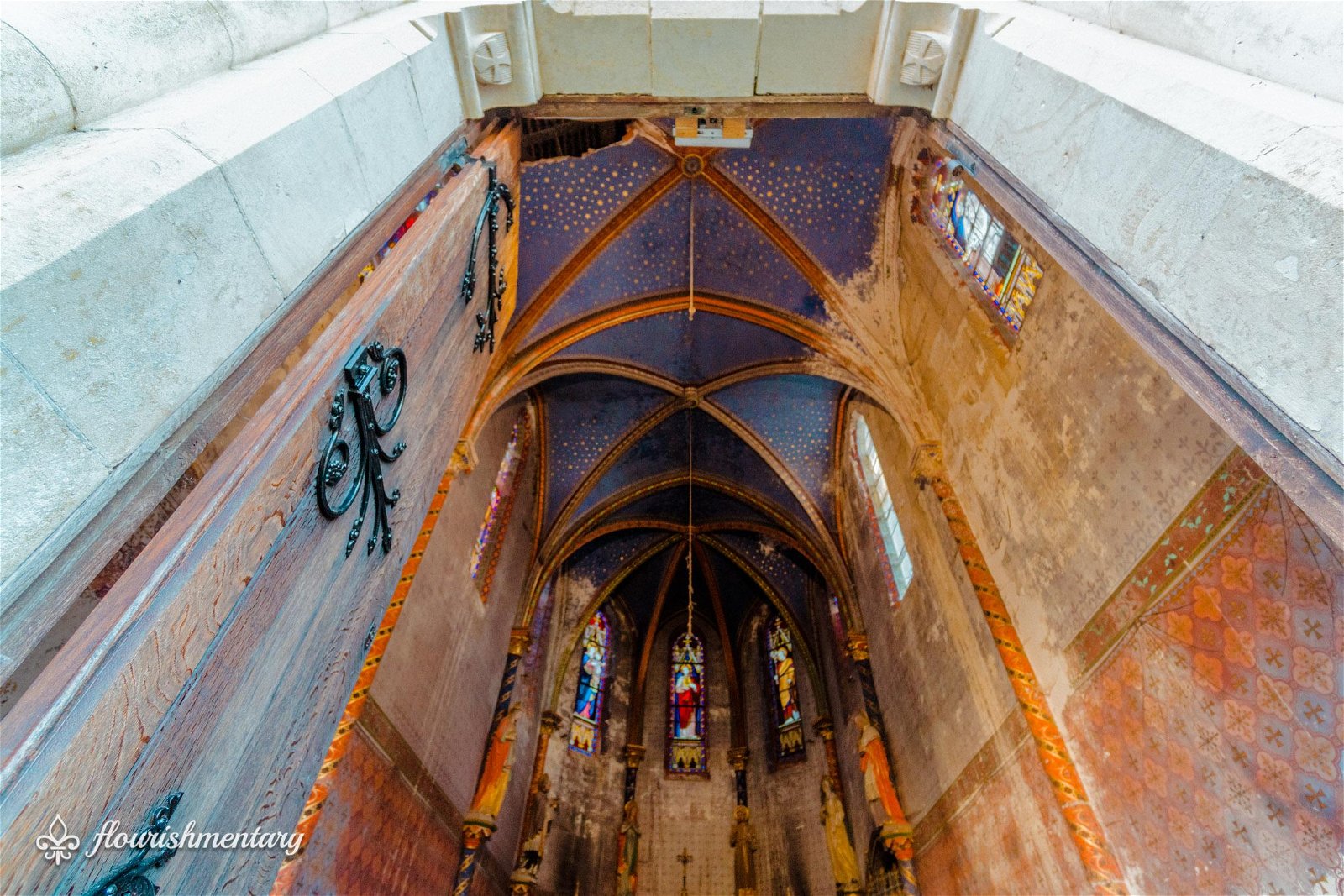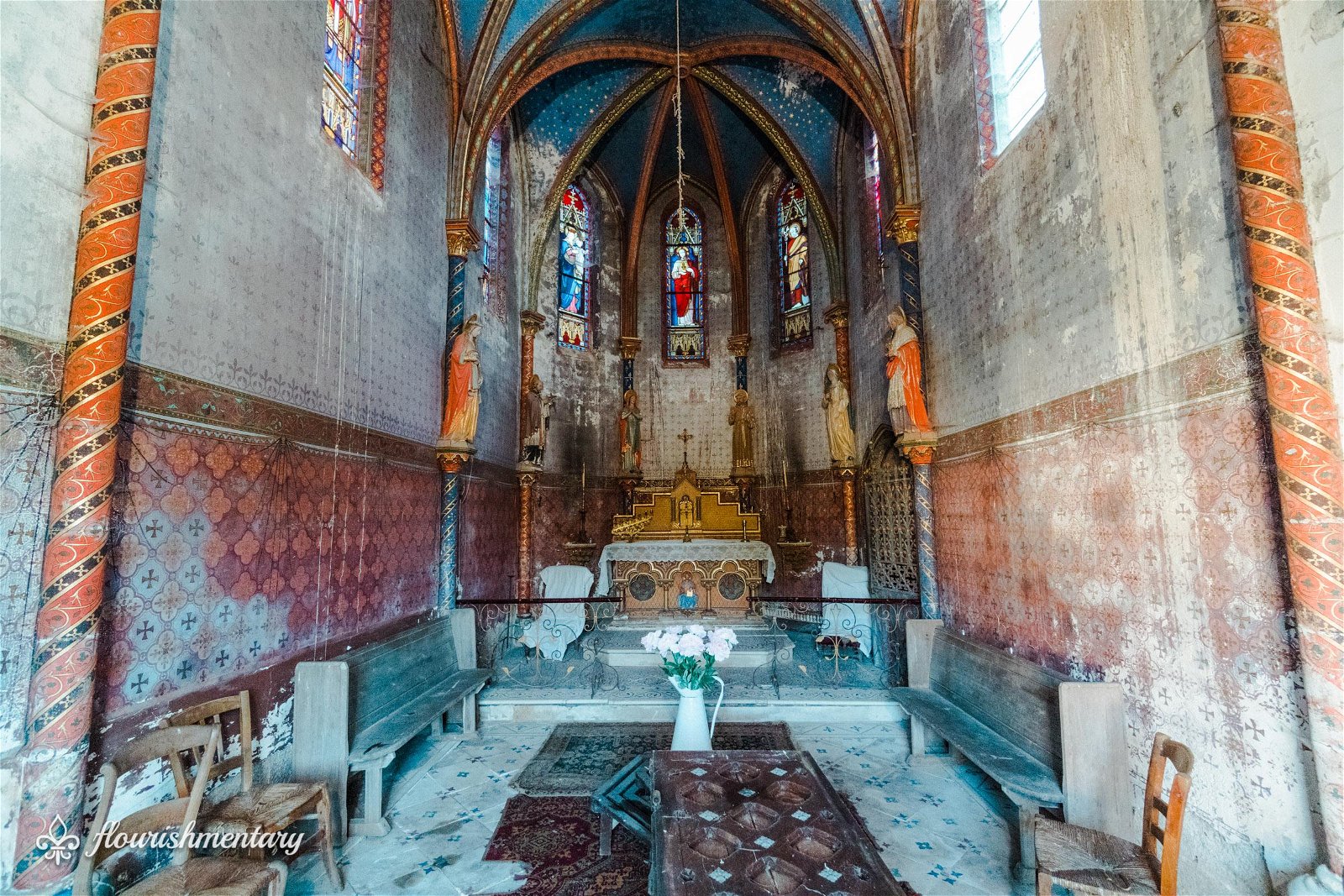 Lalande was once owned by the cousin of King Louis XIV, Anne Marie Louise d'Orléans, Duchess of Montpensier. Also referred to as the "The Grand Mademoiselle", she was the wealthiest single princess of Europe. As a free spirit, she decided marriage was not always in a woman's best interest, and never accepted the proposals of her suitors. Instead she lived her life as she saw fit, defying many of the expectations that came with her royal position. Having one of the "Granddaughters of France" among those who walked its halls, is a special chapter in the chateau's history.
Unlike others on the market today, Chateau de Lalande retains many of its charming historical features. It's surrounded by a medieval moat, filled with carp who regularly enjoy day-old baguettes. Stephanie later brought in more wildlife to the mix: 6 mini sheep, 3 chickens, and 2 free roaming peacocks. To the west side of the property, she revived the garden that's supplied the castle's residents with vegetables for centuries. And behind the chateau you'll find my favorite feature: a petite early 19th century chapel, with a hand-painted starry ceiling.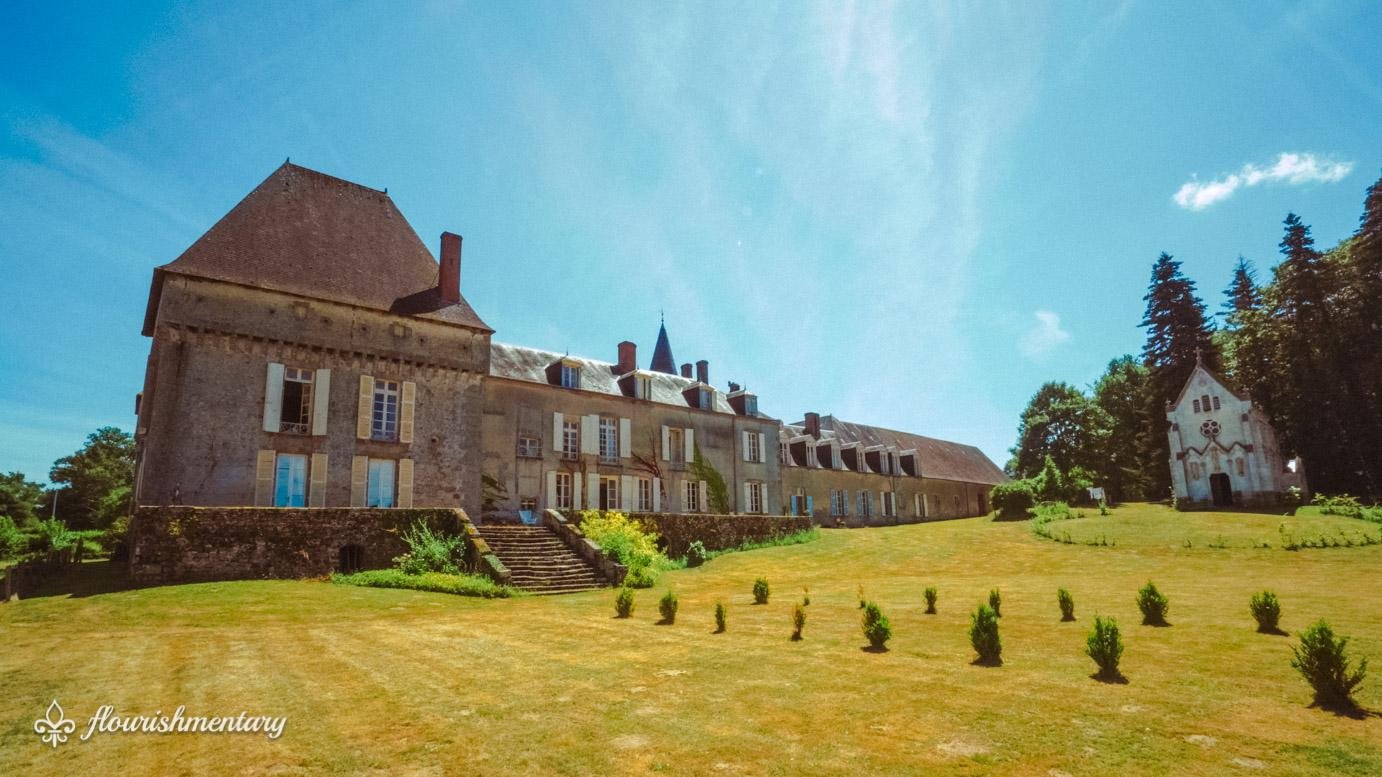 Making The Chateau Home

It was the small church that needed the most love when Stephanie moved in. Part of the roof had collapsed, and caused some serious water damage. She knew if they didn't address it right away, the delicate frescos would be lost. After replacing the roof, they set their sights on the longer-term goal of restoring the ornate stained glass windows, one by one.
Instead of jumping right into the renovations of the main house, Stephanie and her family decided to give it a full year. They wanted to really understand how they would use the space first. While patience is a virtue, especially when it comes to big decisions, this made for a tough first winter. Having to cope with below-freezing temperatures inside the castle would be enough to have some packing their bags, but Stephanie was loving every minute of her new adventure.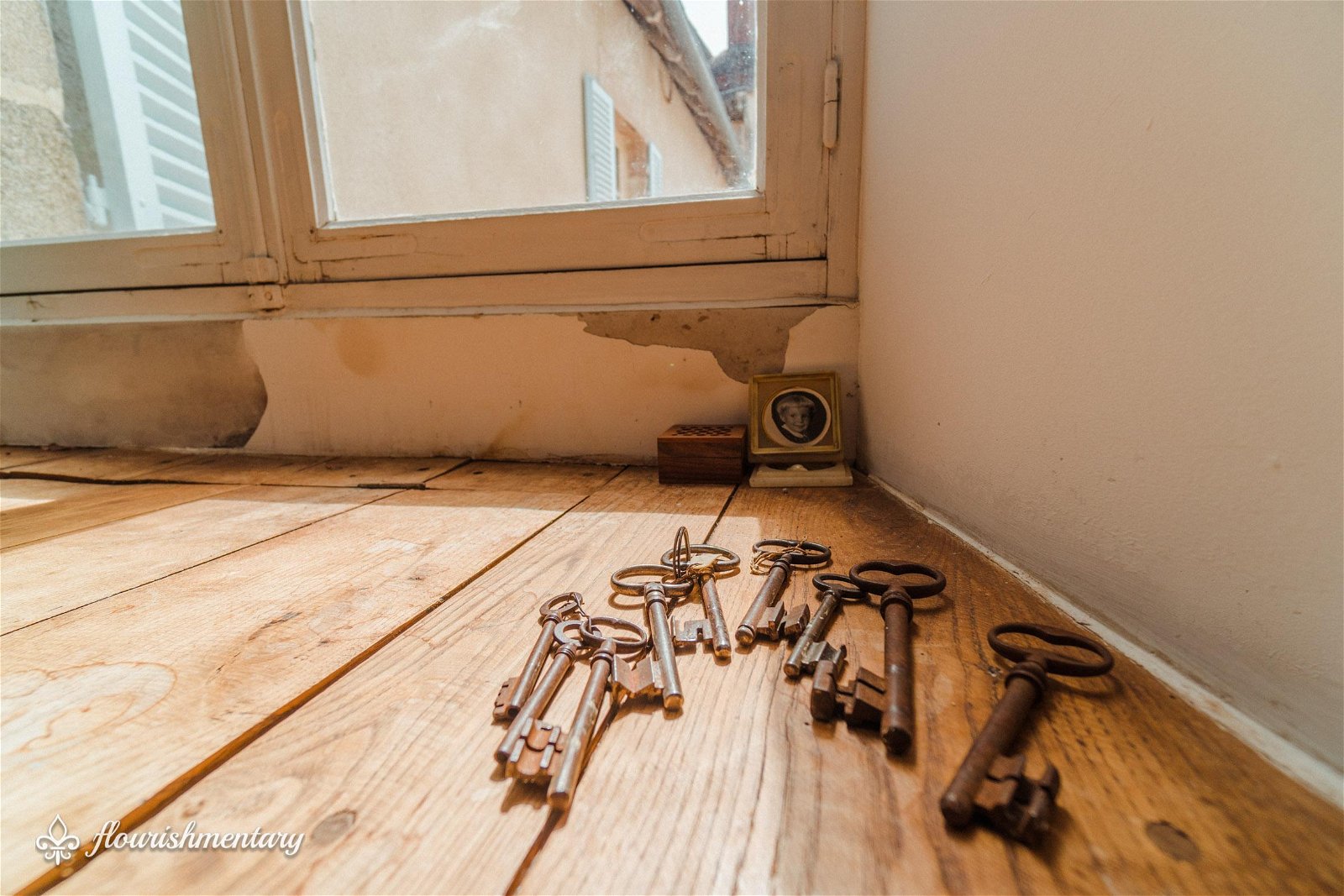 A real selling point of the chateau, was that it's not listed on a historical register. This was a big deal for Stephanie, because it meant she had free rein when it came to modifying the interiors. Before purchasing the castle, it was last updated in the 1970's, or as I affectionately call it "the decade that design forgot."
Stephanie described how the kitchen was covered in Formica surfaces, and the main floor had been broken up into a labyrinth of smaller rooms. While in theory this would make the chateau seem cozier, it eliminated natural light causing rooms to feel dark (and a British term I now love) "poky".
She couldn't wait to open up the space, but knocking down the walls meant all the floors on the main level needed to be removed. Luckily, while rummaging through a storage area in the attic, Stephanie uncovered a treasure trove of vintage terracotta tiles. Only one issue: there just weren't enough of them to cover the entire space. "We had to source the rest from all over France." Though it took extra time to find coordinating tiles, the vintage patina looks right at home in the chateau.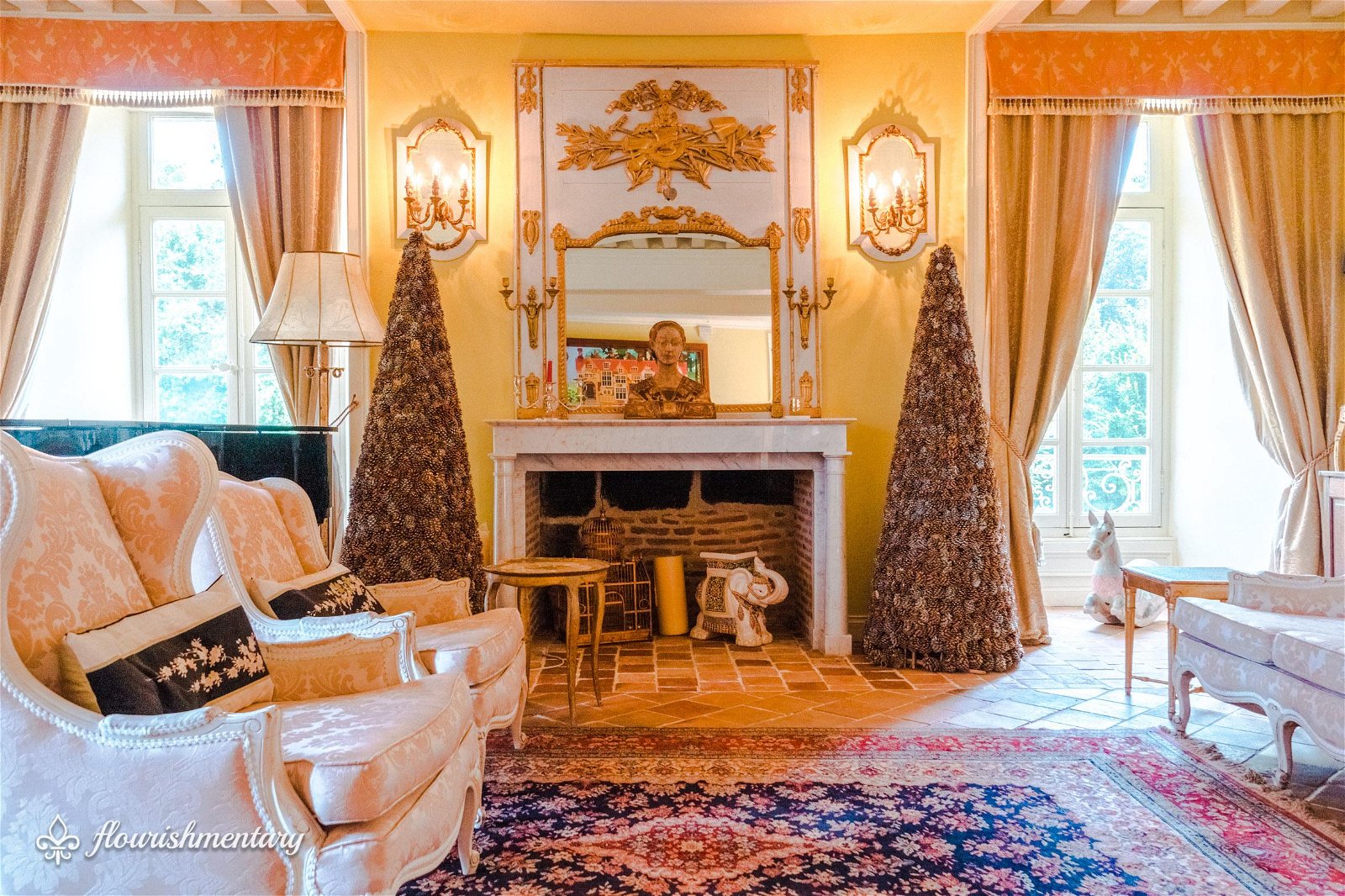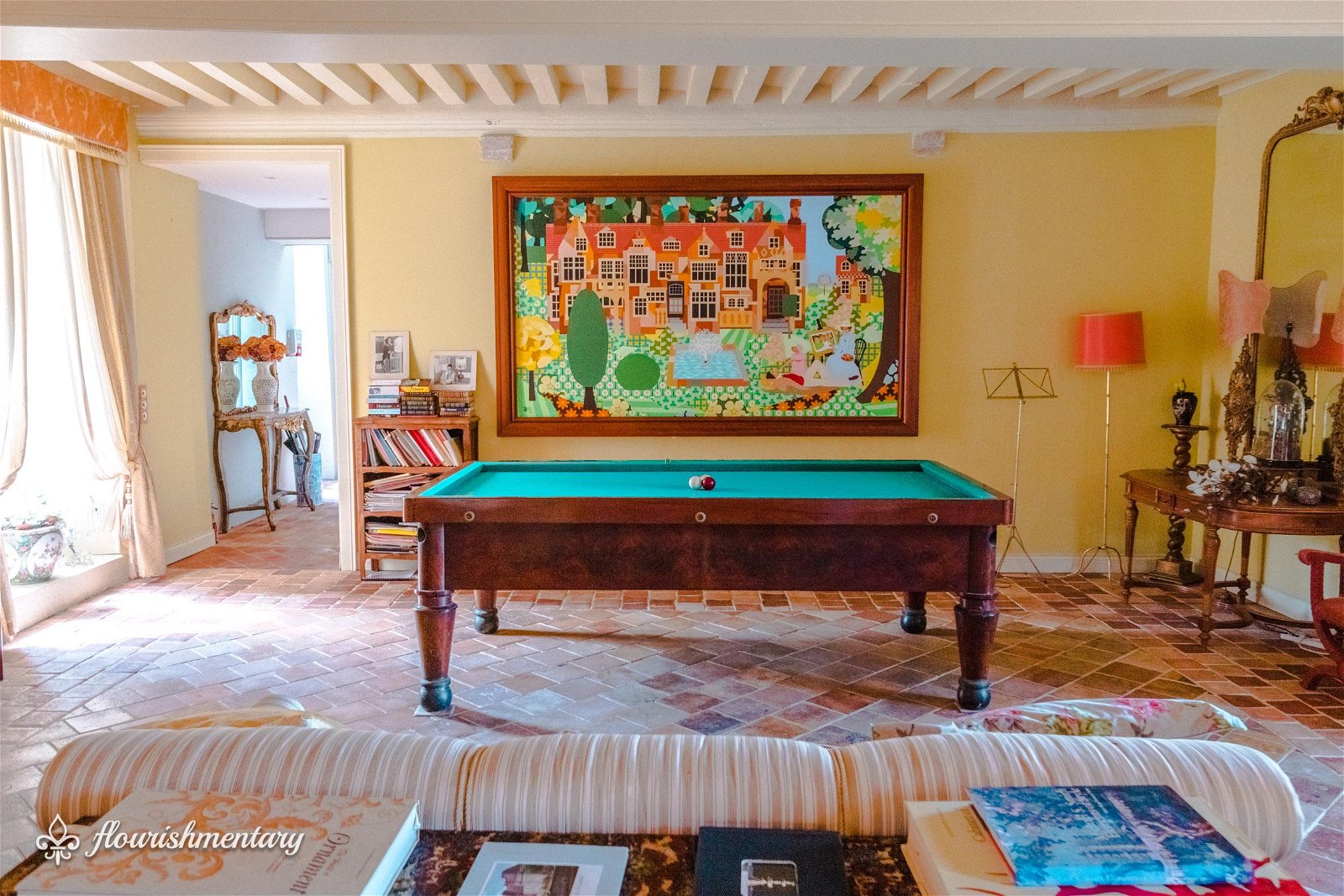 The first three years were the most difficult for Stephanie and her family. They lived in the midst of constant repair work to modernize the home with 21st century conveniences. The behemoth tasks included removing walls and asbestos, installing a new sewage system, digging boreholes for geothermal heating, and an overhaul of the plumbing and electrical.
By the time it was finished, they hadn't been able to spend any time decorating! They were ecstatic when they were finally able to put down the power tools, and turn their attention to the finer details.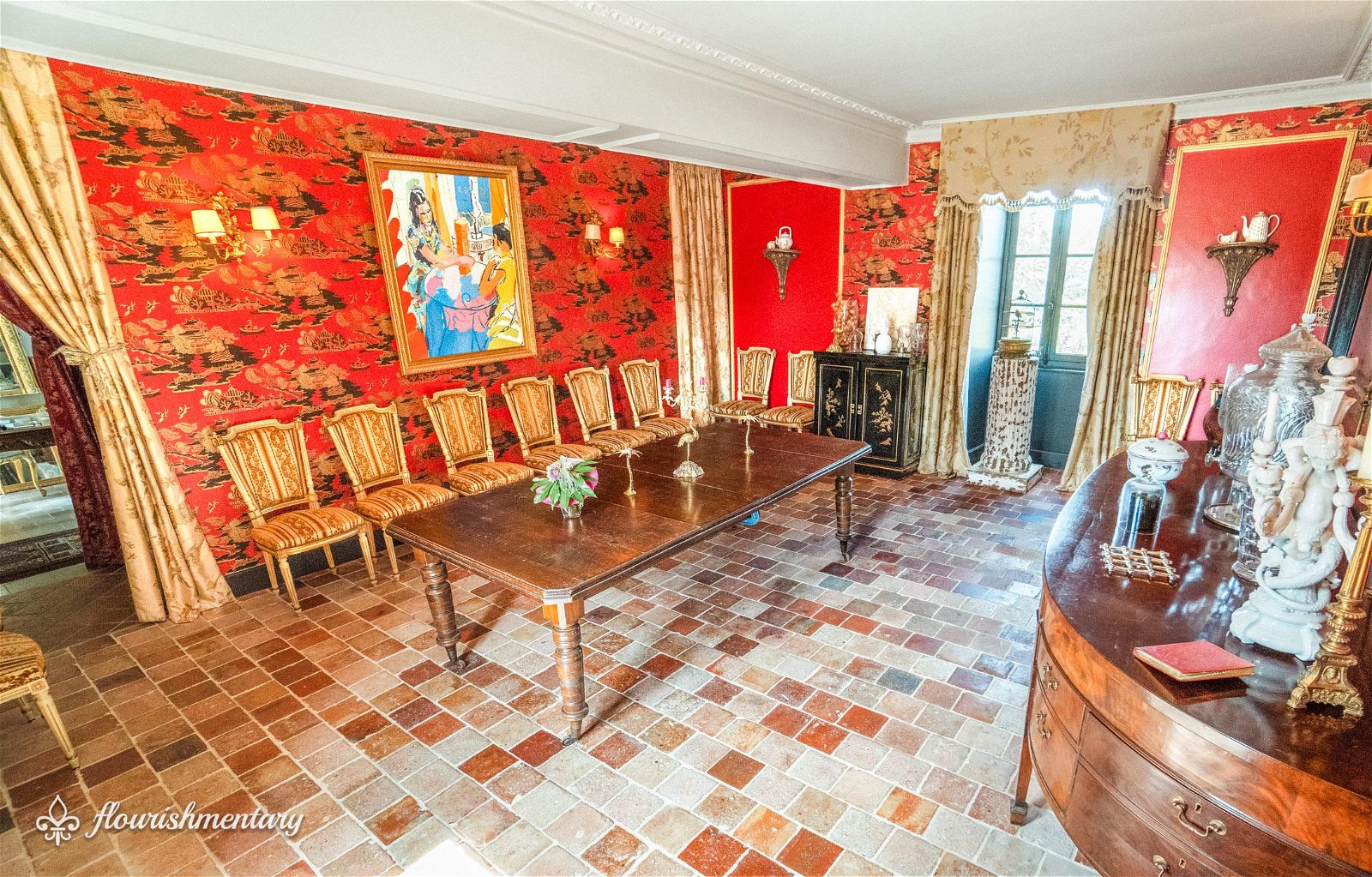 Decorating On a Grand Scale

Finally the real fun began: decorating an enormous castle with nearly twenty bedrooms. Stephanie remembers buying just about every design book she could get her hands on, and letting inspiration take hold. The layers of vintage decor betray a passion for the World of Interiors aesthetic, which I'm also extremely fond of. You can really tell that Stephanie and her family had a blast sourcing antiques and vintage treasures from markets across Europe.
Many of the rooms are also complimented by imaginative paintings, mixing almost pre-Renaissance perspectives with modern color palettes. When I asked about the artist, I came to learn it was Stephanie's late father. Sadly, he became ill, and passed away only a few years after Stephanie bought the chateau. The paintings are a beautiful nod to his memory, and brighten up every area of the restored castle.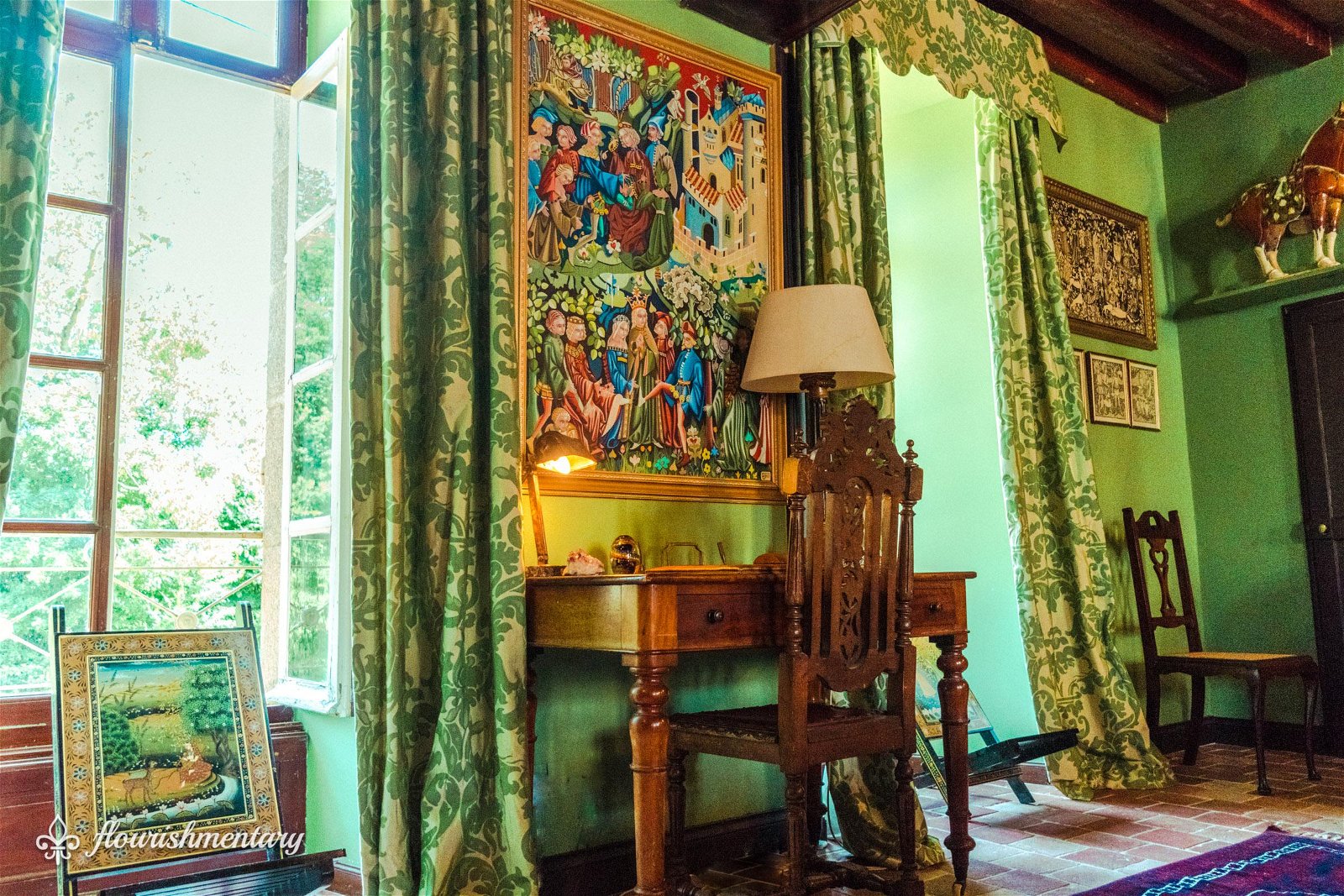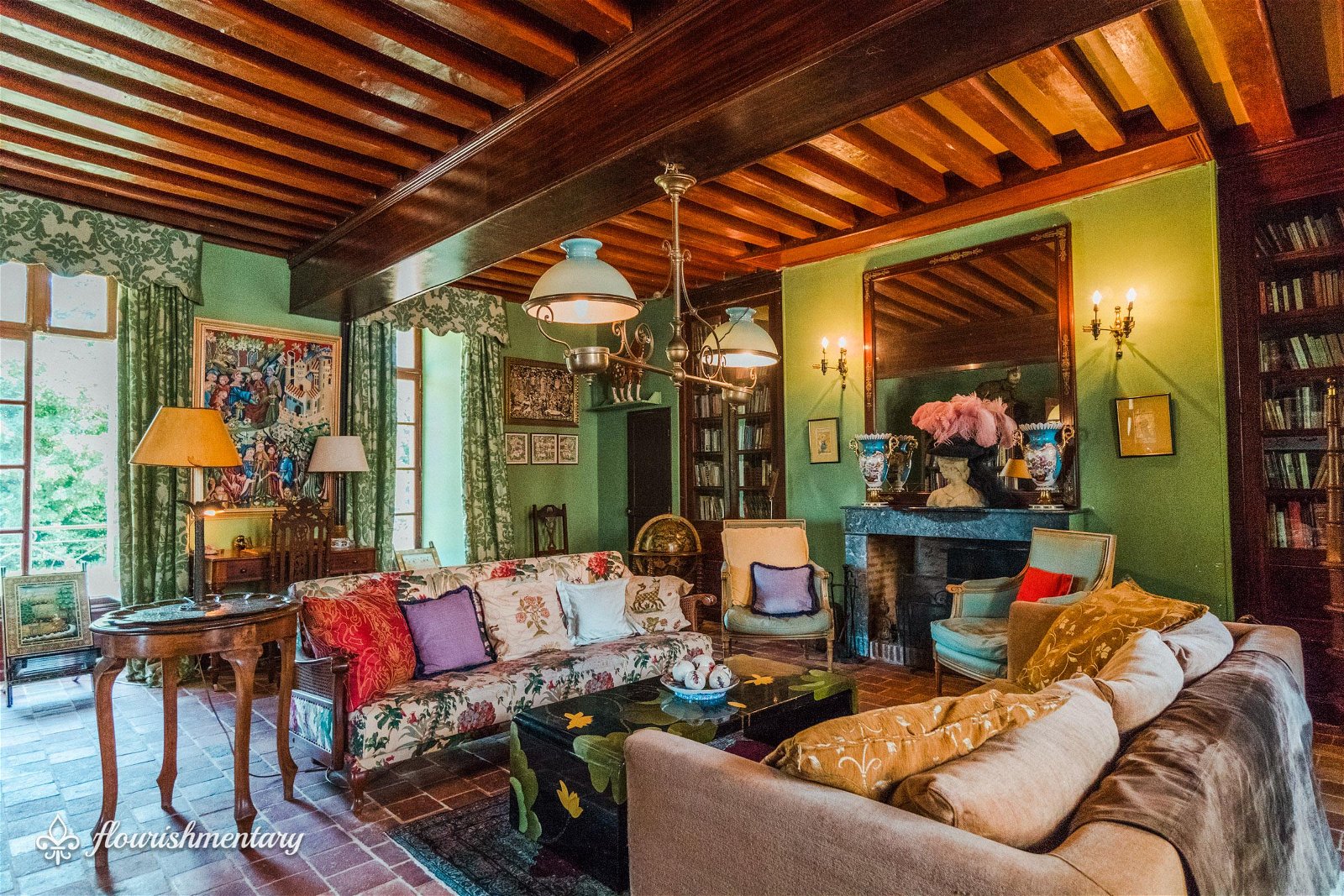 Stephanie was also lucky enough to hang onto a few pieces of the chateau's original décor. A beautiful French billiard table from the 1800's cheerfully welcomes you into the Grand Salon. The kitchen was transformed into an airy space, housing the original stove and spacious kitchen table. The centerpiece of the room are the charming cabinets, which Stephanie salvaged from a storage area, and adorned with blue and white pottery. It's now a welcoming sign that you are, in fact, in a French country kitchen.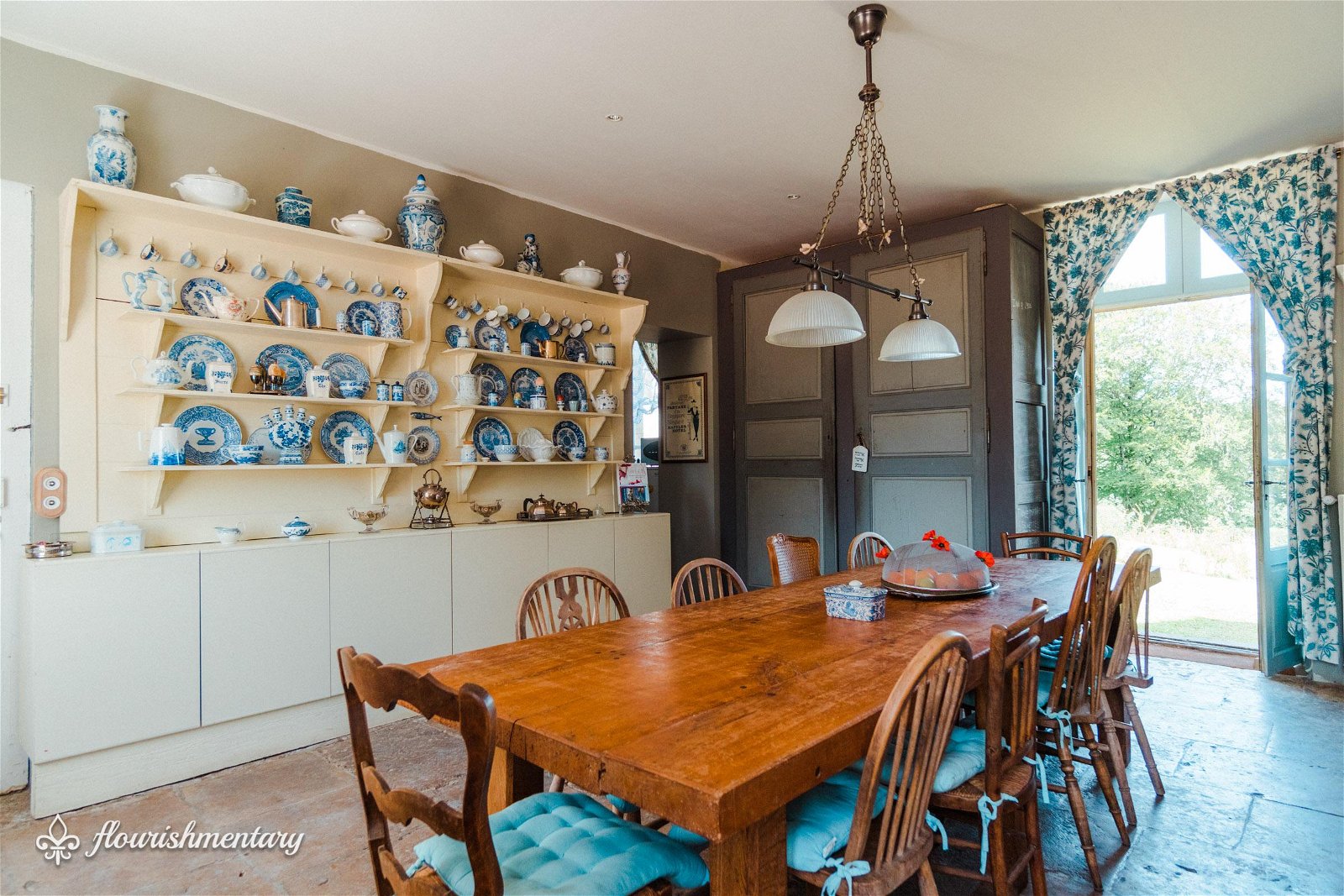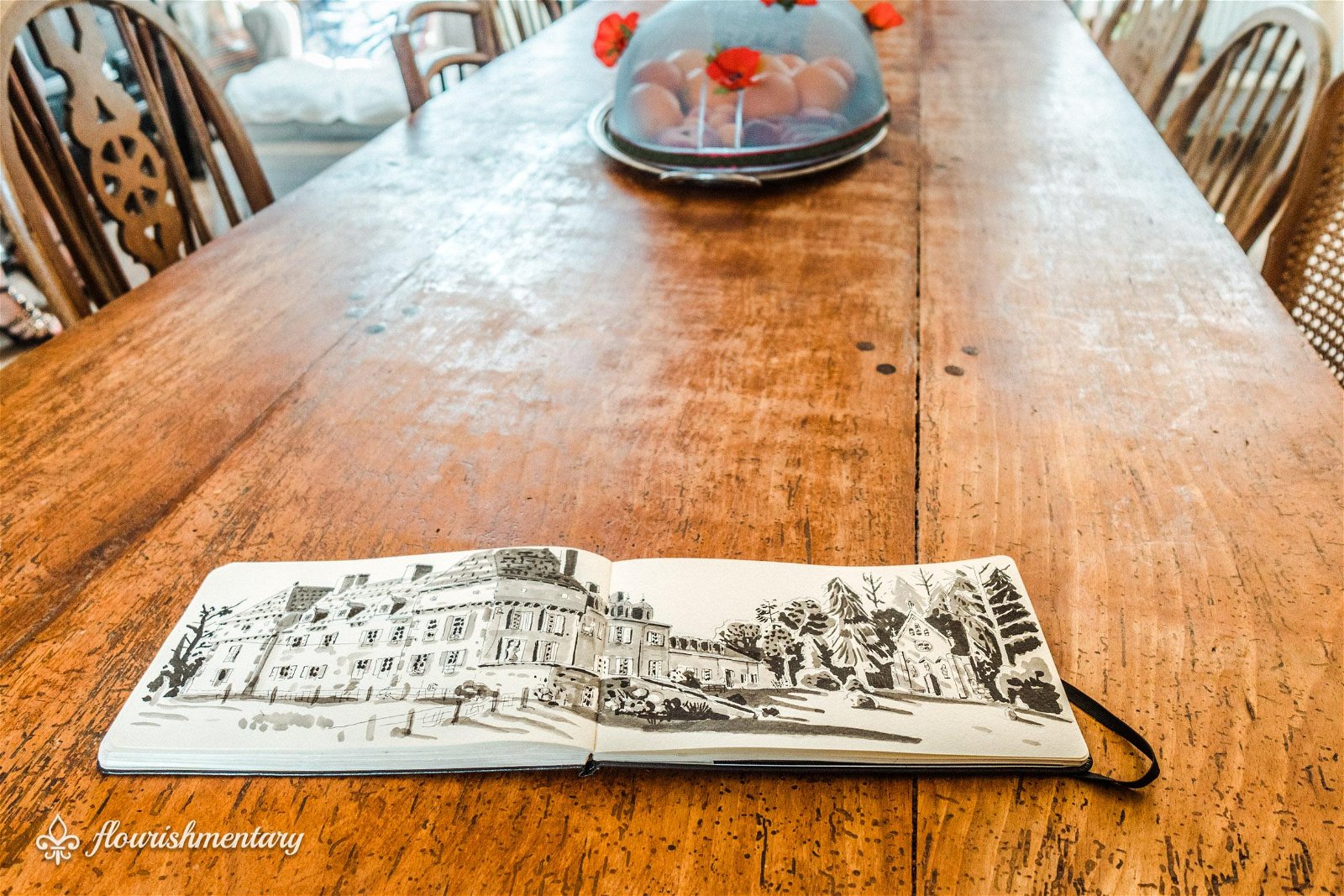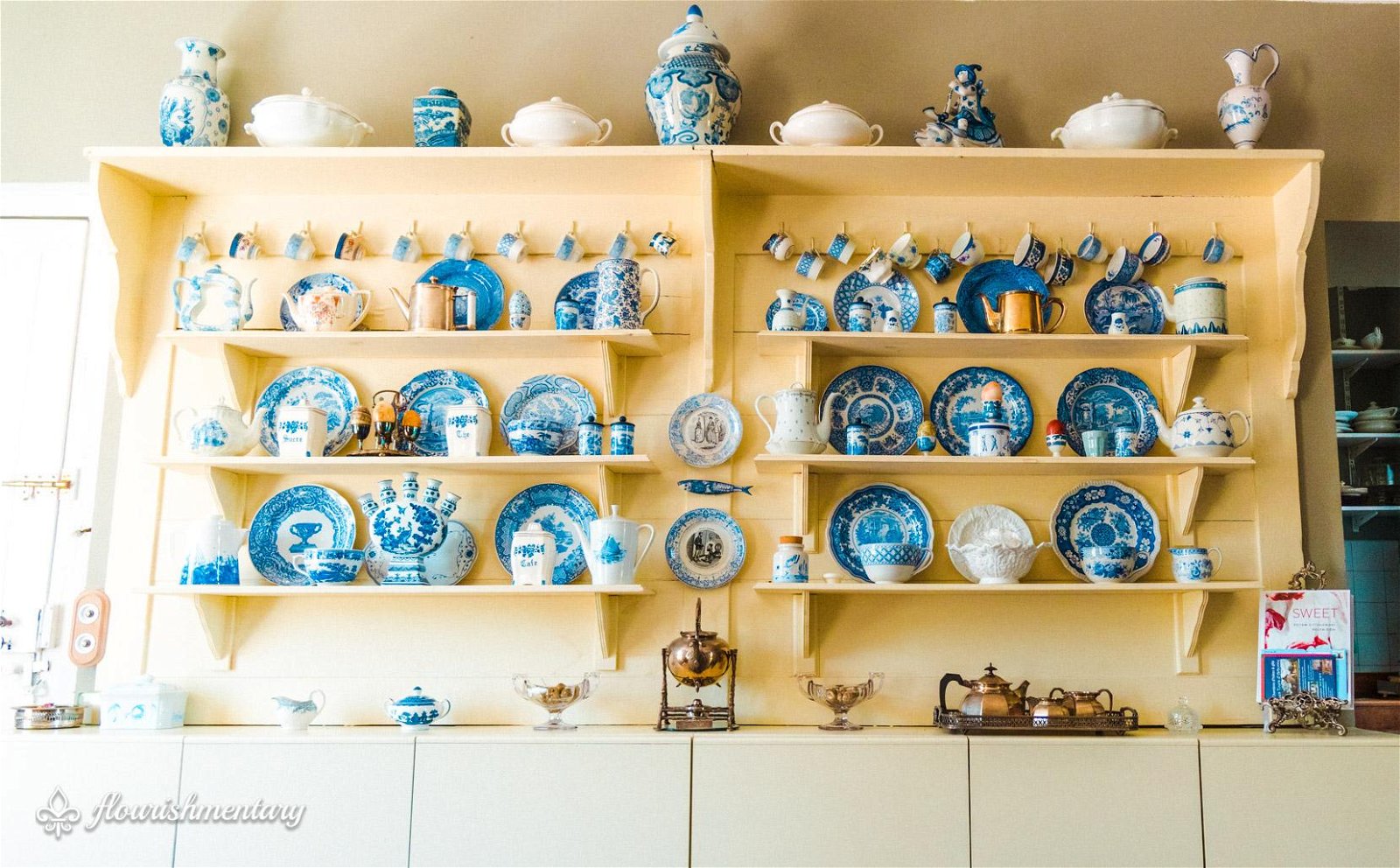 In another nod to the past, Stephanie named some of the guest rooms after the chateau's previous residents. The Chambre de Roger (Roger's Room) was named after a dutiful valet of the Marquis. Stephanie restored the original canopy bed, and jokes that though she kept his name, it's now the most feminine room in the house.
The Chambre de Bonne Maman, (a polite french term for grandmother) was a nod to the previous Lady of the House, the Marquise. Pieces of her original Belle Époque furniture balance out the sweeping views of the French countryside from every window.
Stephanie has a real adoration for textiles, and is also quite the talented seamstress. This love of hers is apparent in the stunning wallcoverings, and handmade drapes throughout the chateau. My favorite room was "Chambre Perse", named after the exotic Persian style vintage wallpaper. The dramatic windows are clad in matching fabric, complimented by a striking yellow Sudbury silk. It's decked out with French Belle Époque antiques, and the window seat gives guests a stunning view to enjoy with morning coffee.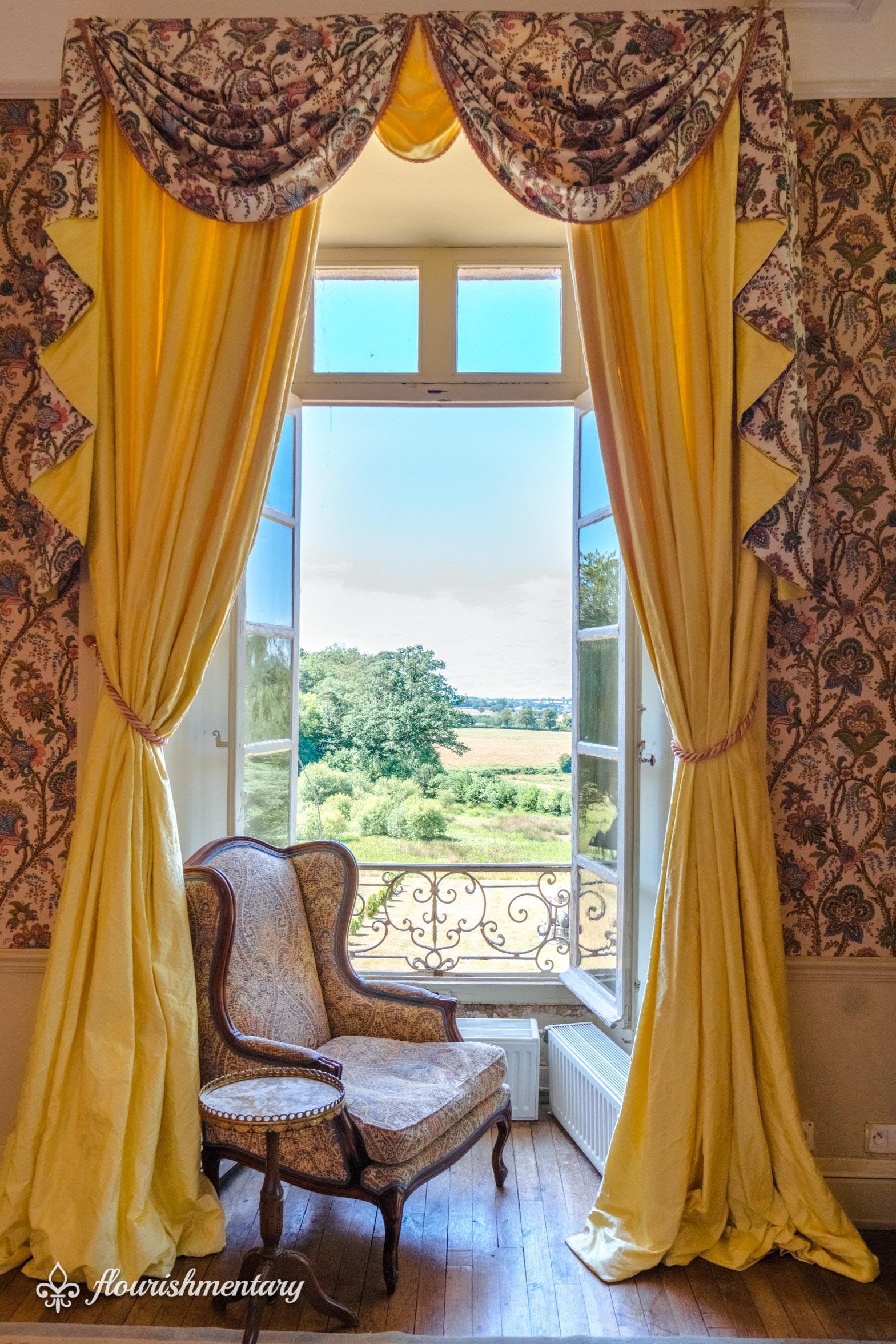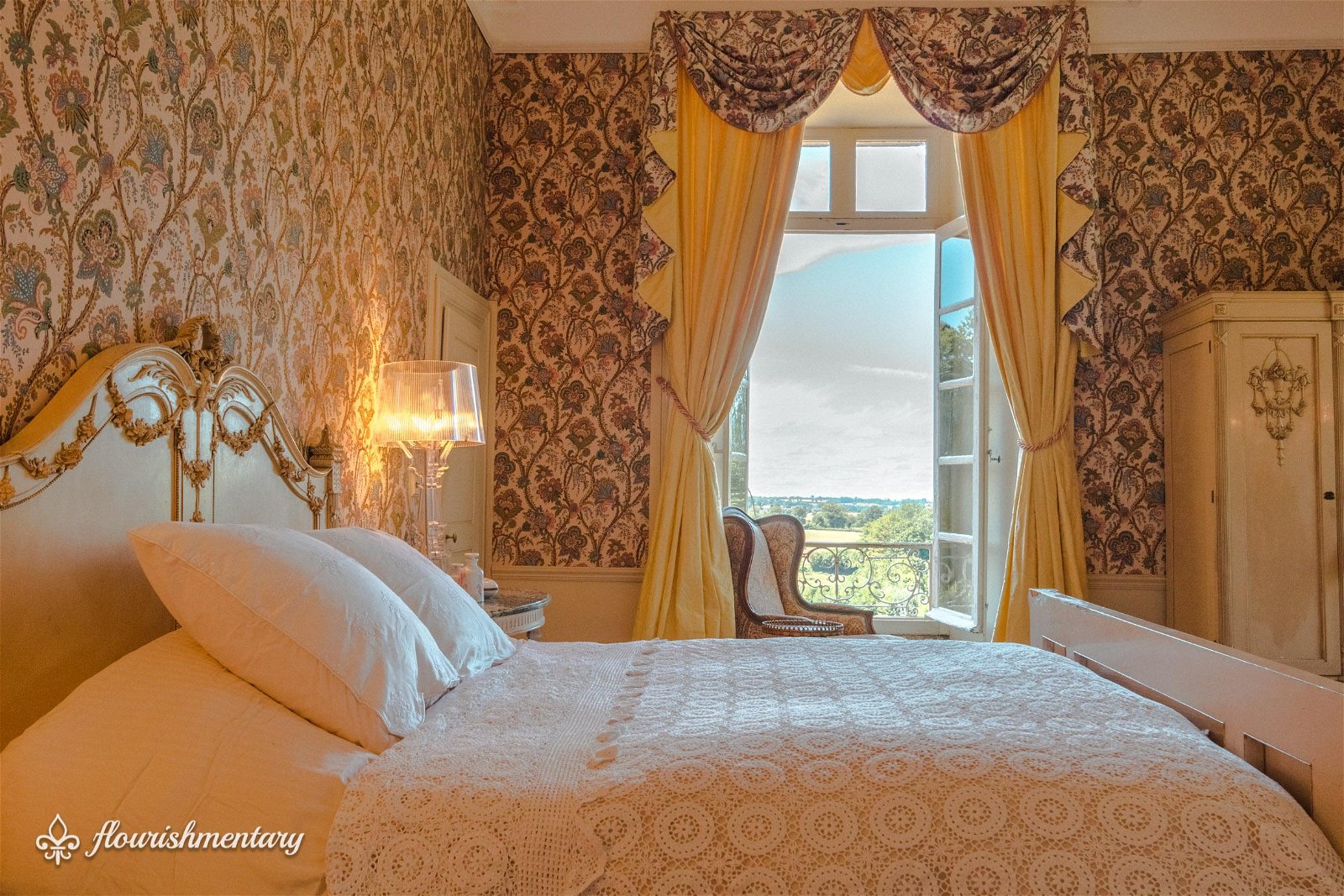 Opening Up The Chateau Doors

Stephanie starting hosting B&B guests and workshops at the chateau a few years ago. Most visitors are traveling across France, and find her home as a retreat from the hustle and bustle of major cities.
The castle's also hosted musical and writing workshops, which Stephanie notes are a ton fun. "The chateau is filled with music and creative energy, and I really get to know the guests and see their progress during the week."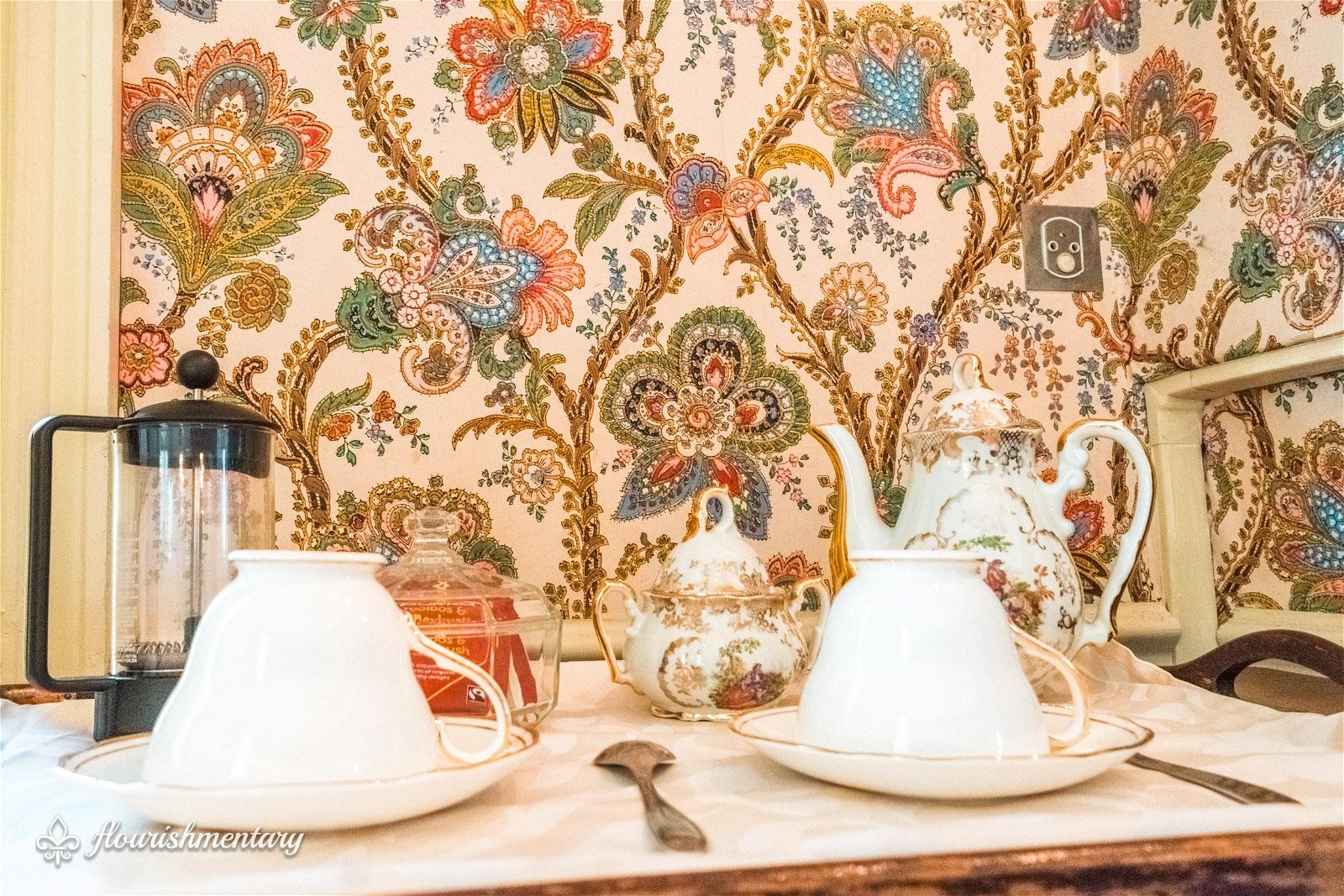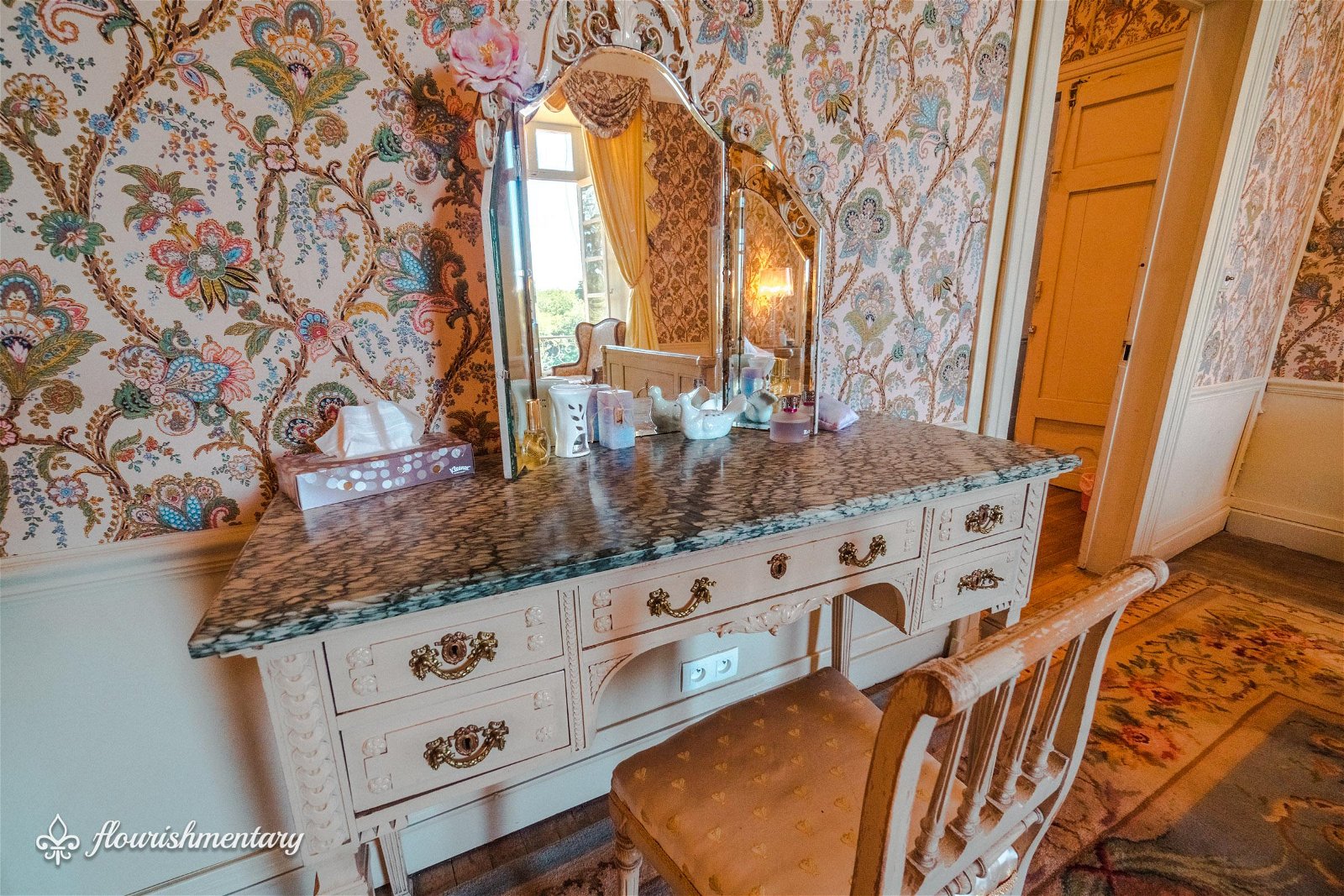 Guests have also gotten to learn about her historic home on the popular British TV show: "Escape to the Chateau DIY." The show follows Stephanie as she tackles projects around the property, along with her vivacious mother Isabelle, and soon-to-be stepfather Percy.
During our visit, the Channel 4 crew came to film a special project, that'll be revealed on the upcoming season two. Stephanie's been able to connect with other chateau owners who appear on the show, and bond over their shared dreams of restoring these impressive estates.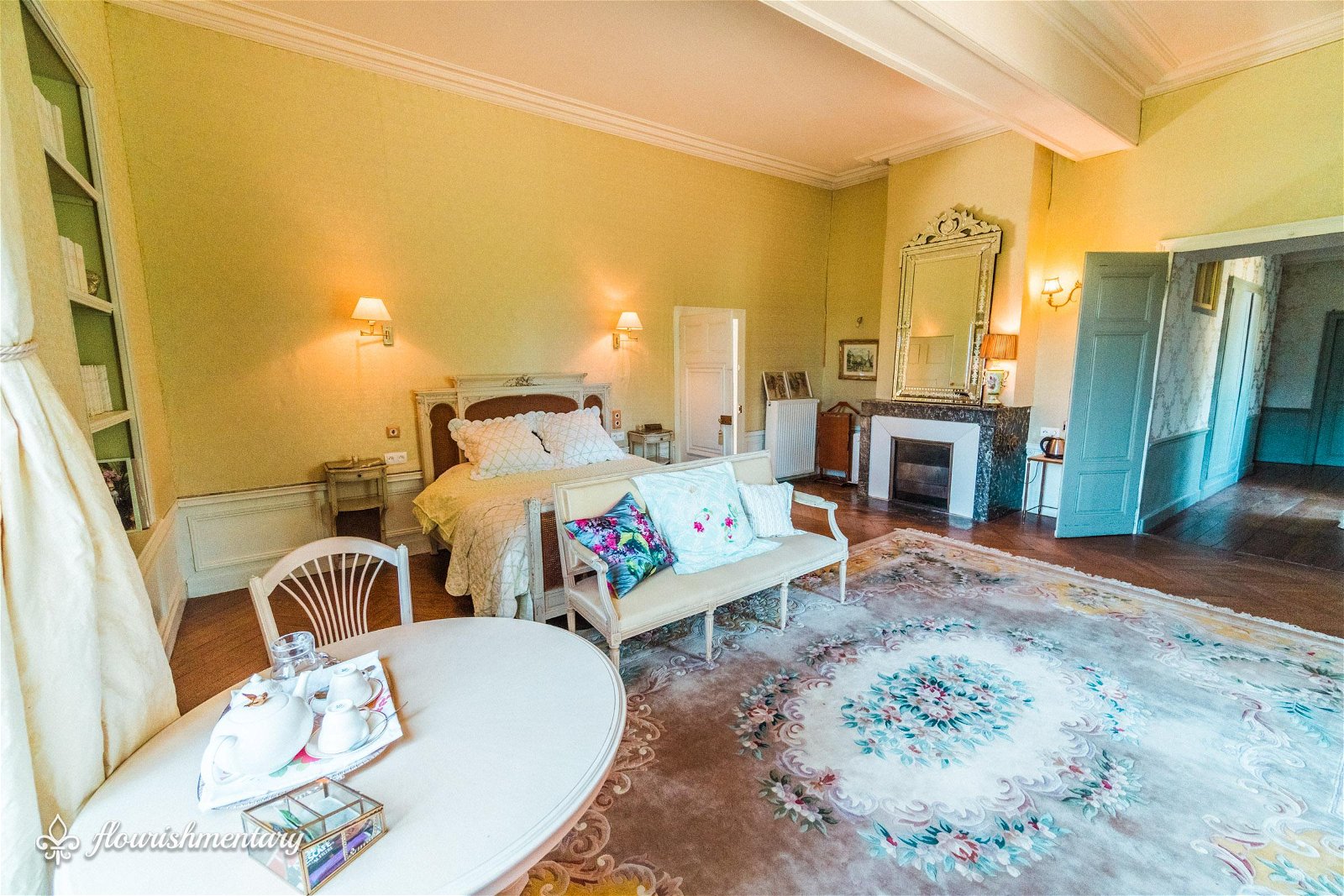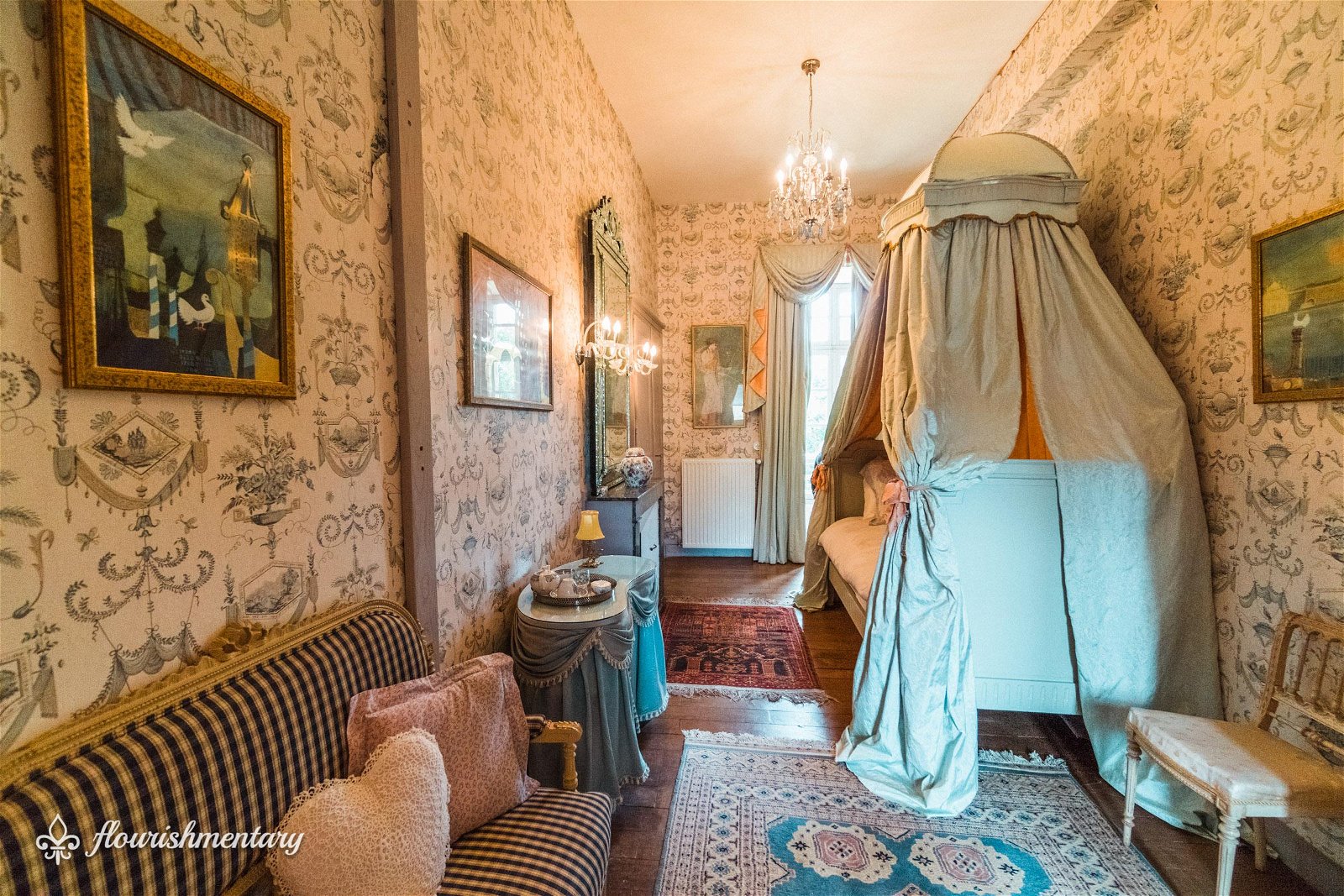 The Future For Chateau de la Lande

Just after Stephanie bought Lalande, a new EU regulation about tributaries required them to drain the chateau's lake. But the life of a Chatelaine comes with a certain sense of duty, and Stephanie is determined to correct the issue. Though she admits there will always be more pressing needs on the list, the lake has to be a top priority. It was there when the chateau was built, and has always been a meaningful piece of its history. "We just have to put it back the way it was."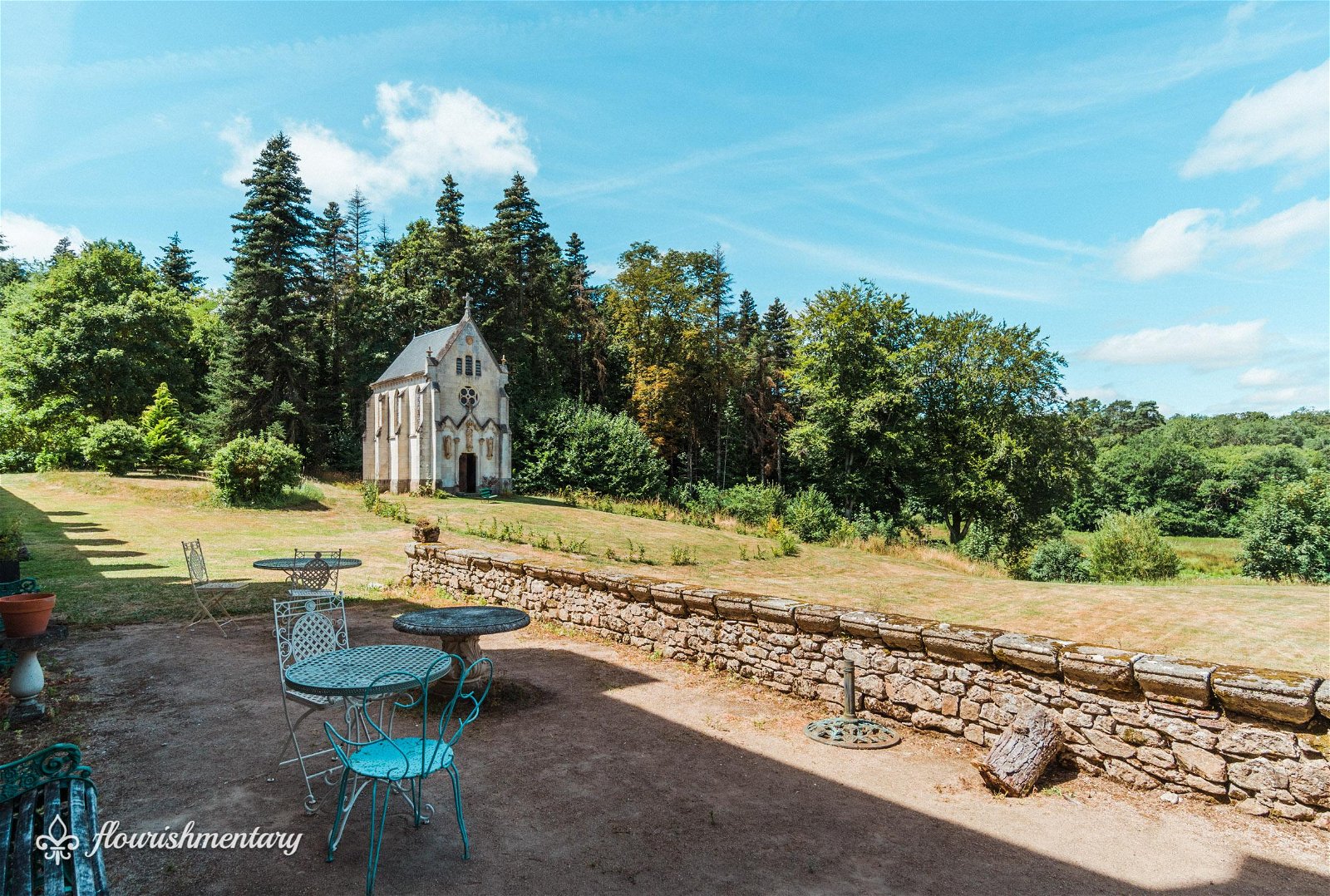 For now, Stephanie's set her sights on a few other large projects. She's in the middle of transforming the western wing of the home into private apartments, one for a friend, and one for her Mother & Percy. She hopes to turn the large open air shed into a concert hall, perfect for hosting events. She's also excited to about completing the restoration of the chapel, perhaps one day the perfect setting for intimate weddings.
While this sounds like a lot to take on, where there's a will there's a way, and Stephanie has already proven she has determination in spades.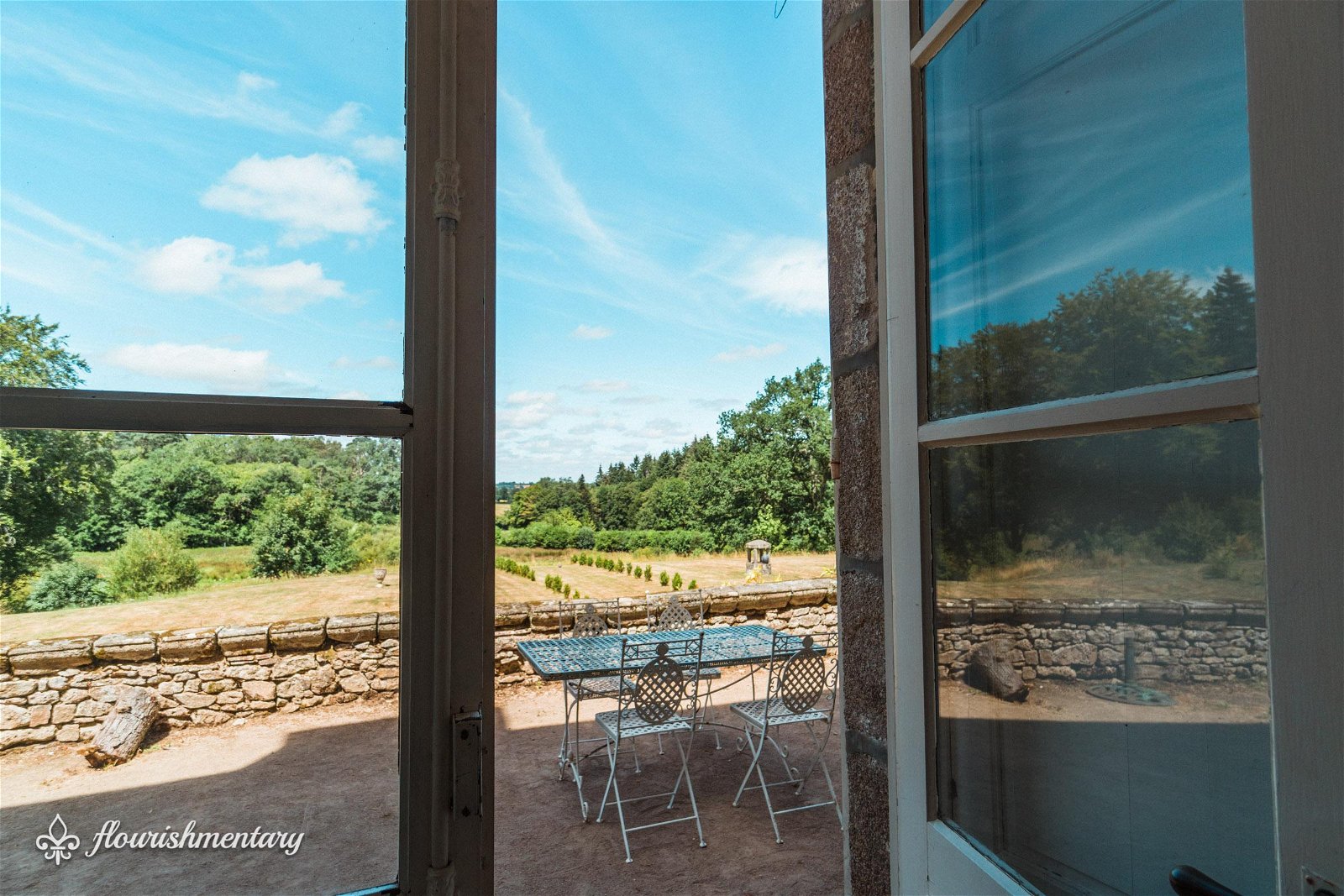 "That may be one of the best things about having a chateau. There's this new dream that's created, and it's a communal one, and lots of people get behind it." Becoming a Chatelaine has shown Stephanie how powerful that dream can be.
Since the restoration began, she's experienced the kindness of countless friends, family, and volunteers, who admire her ambition, and want to contribute to the success of such a remarkable place. It's meant so much to so many for the past five hundred years, and continues to be a source of joy and inspiration for anyone who visits.
And it's easy to understand why. This chateau has a way of capturing your heart, and that's just something people want to be a part of.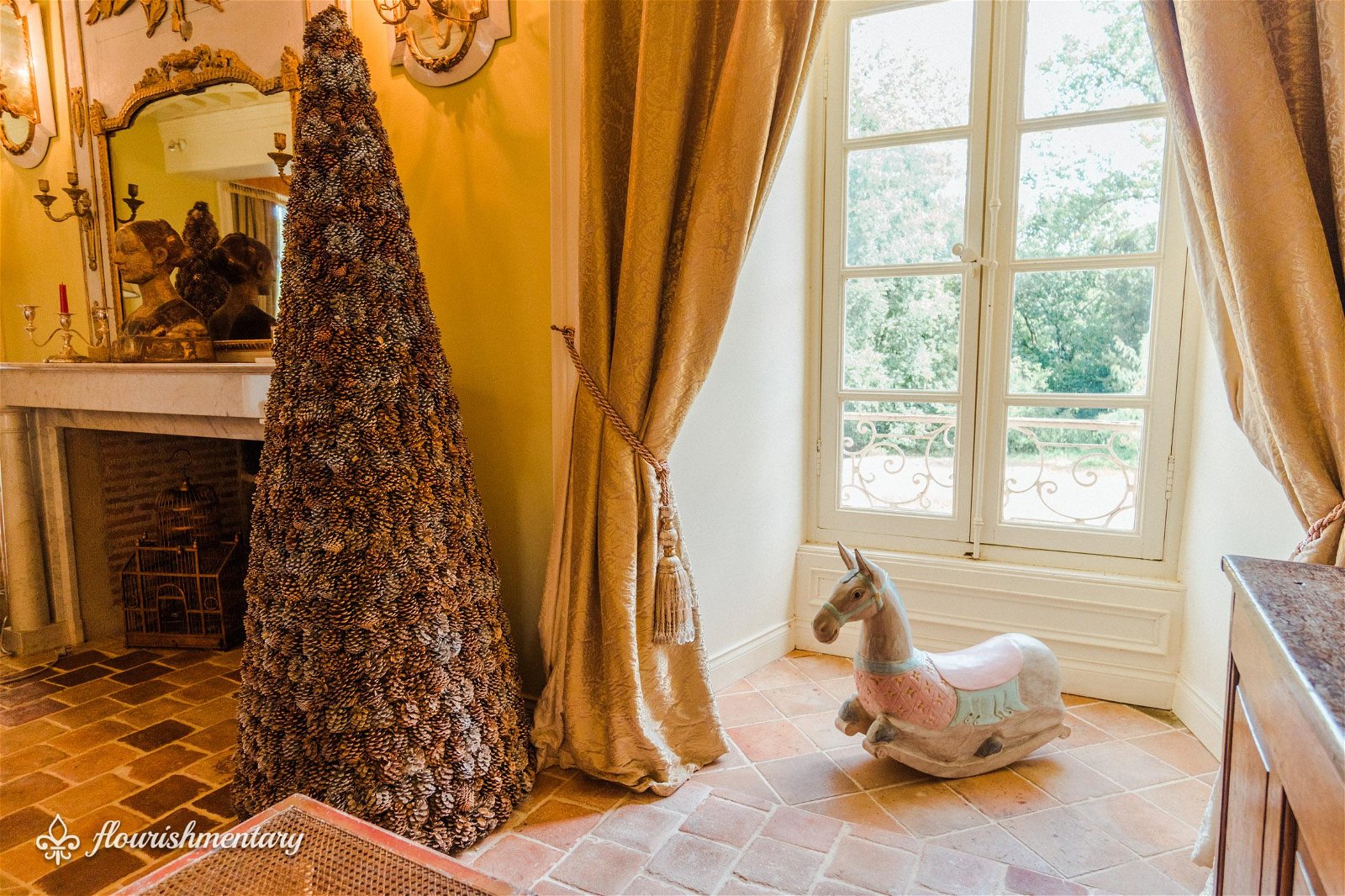 As someone who has always dreamed of restoring a historic home someday, it was incredible to see firsthand what it really takes. Before and after shots in glossy magazines are so satisfying, but they tend to leave something important out. Taking on a project like this requires a certain level of perseverance, a passion for restoration, and a fearlessness for whatever the future brings.
The hard work that the current residents are putting in now, will forever be a part of this home's rich history. And while Stephanie has pride in her accomplishments, she also has a refreshingly humble take on being at a chateau's helm: "They way I see it, we are just caretakers, and we have a duty to pass it on in a better state than we found it."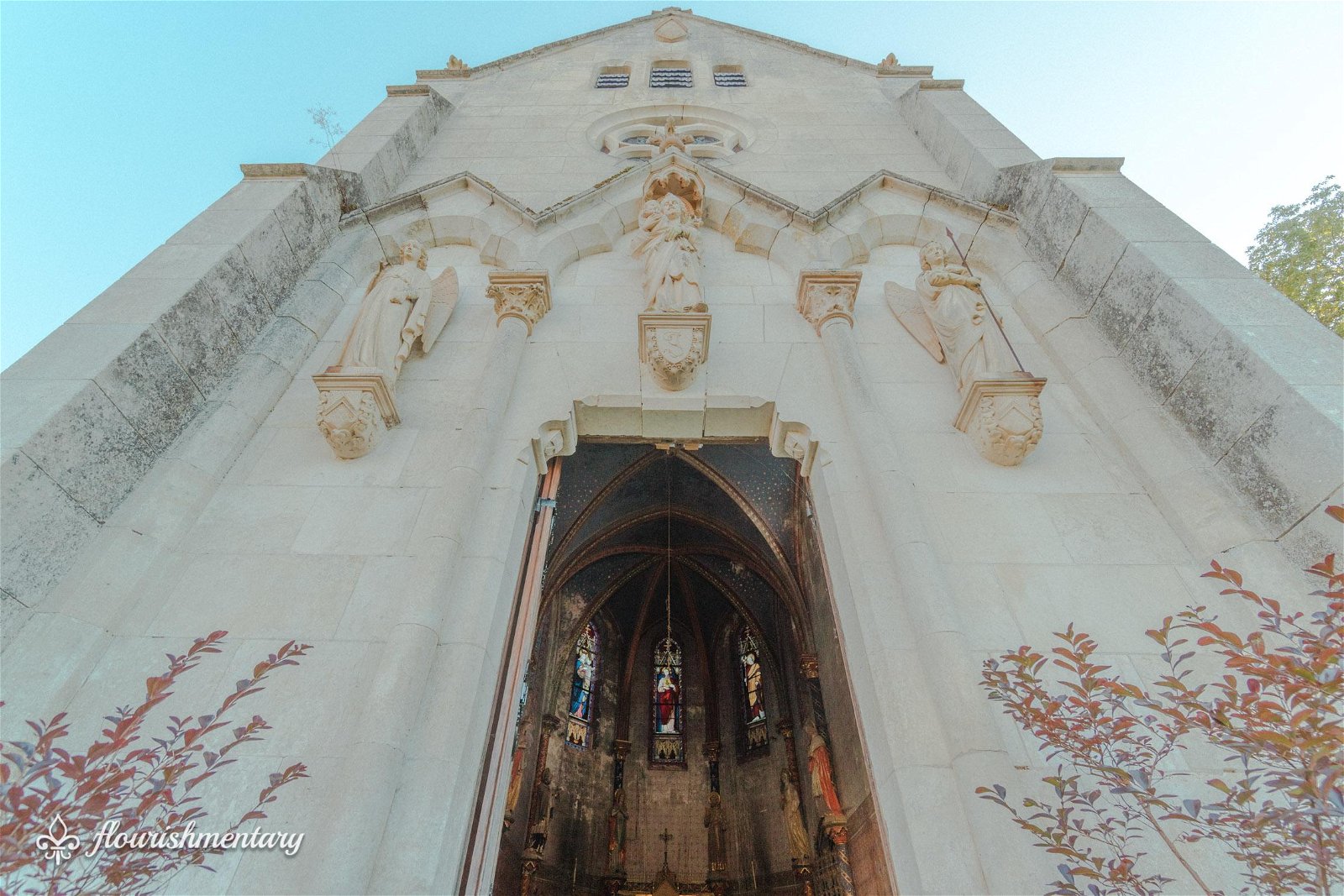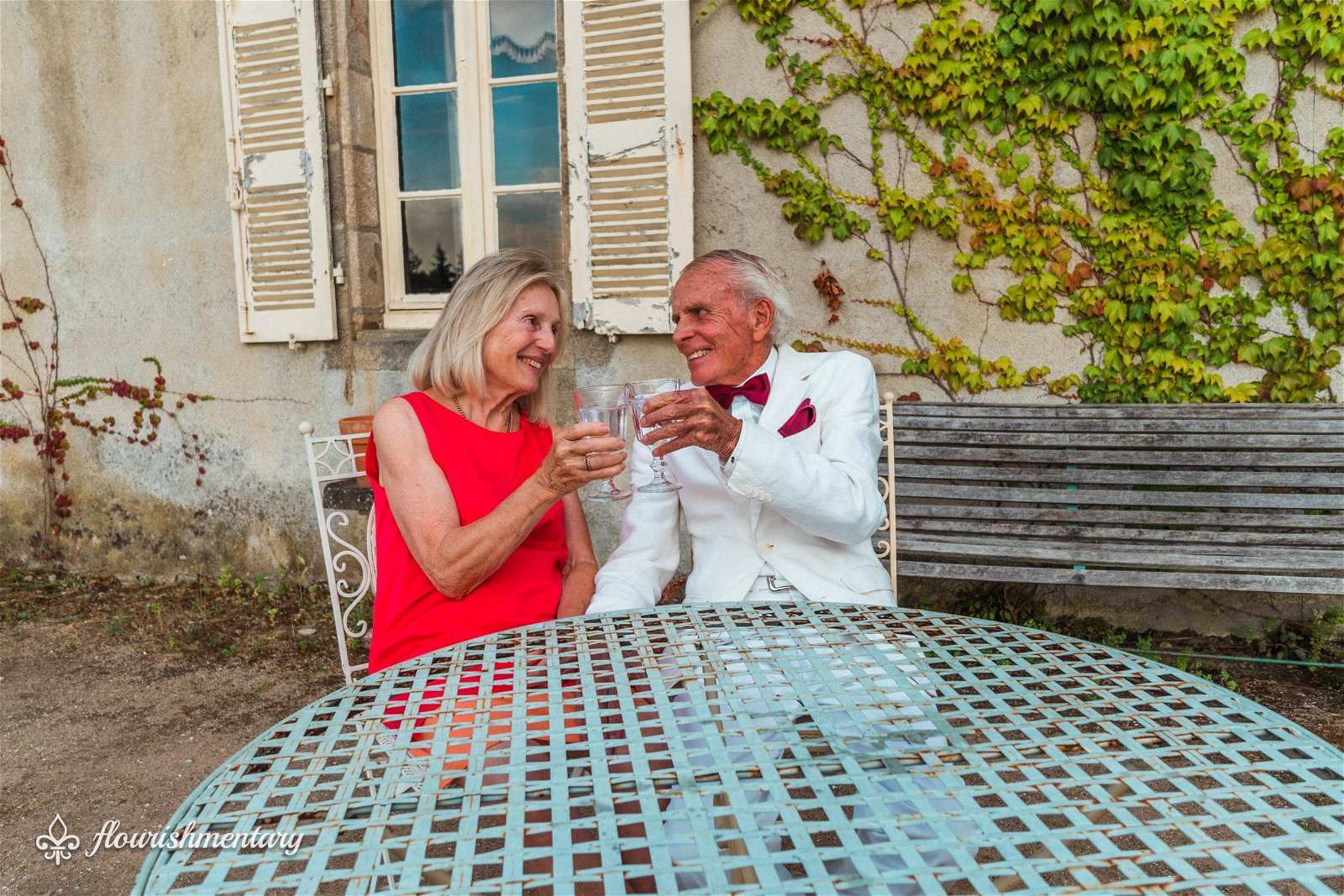 I have such enormous respect for Stephanie and her lovely family who have guided this historic home into a beautiful new era. Chateau de Lalande will no doubt continue to give visitors amazing memories, just like the ones we made there. From waking up with a view of the cheery fountain, to the lovely evenings on the terrace, we loved every moment of our stay at this peaceful estate!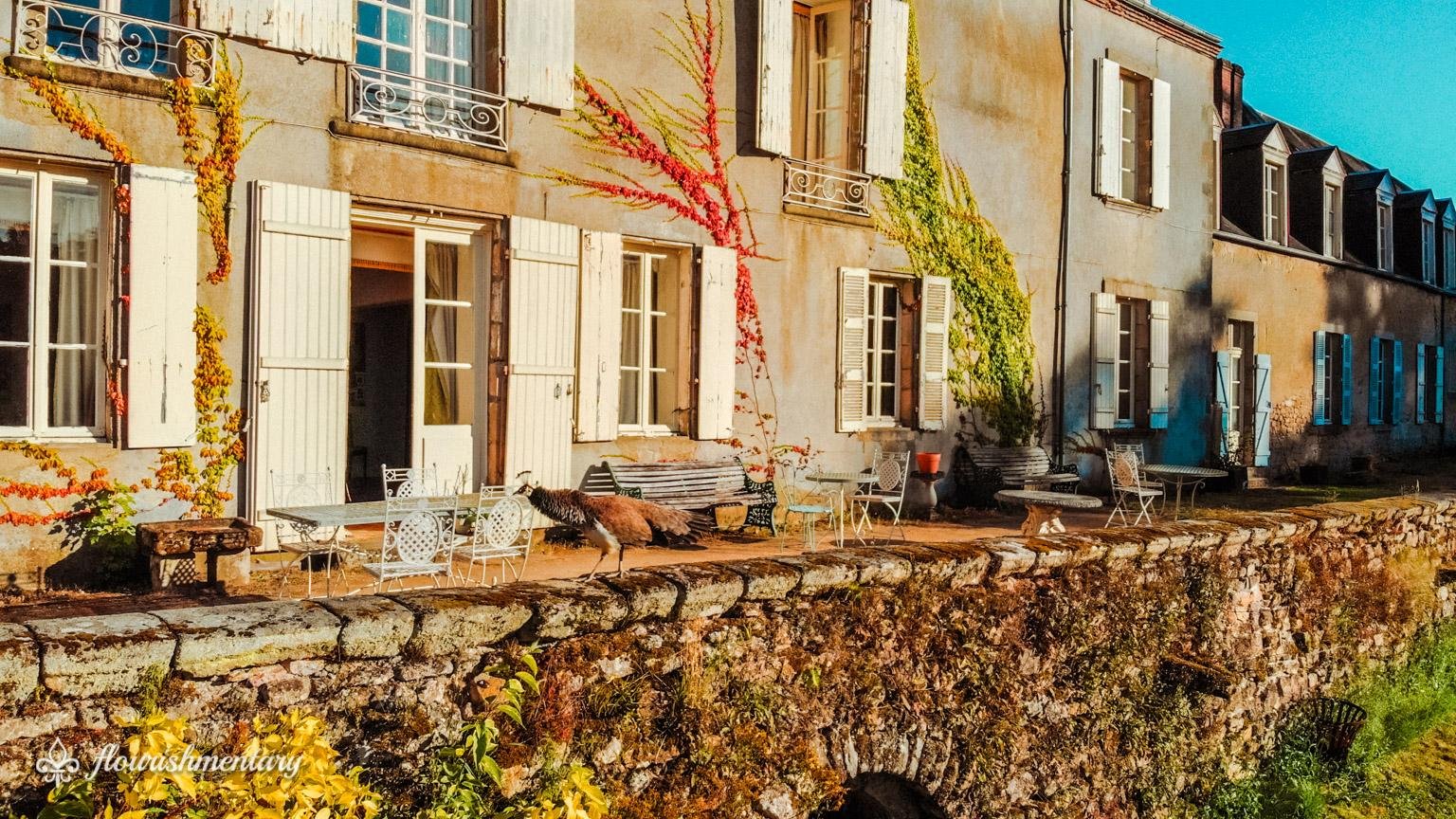 Chateau de Lalande is now hosting guests for the summer holiday season. If you find yourself in France, I highly recommend staying at this charming castle.
You can also catch Stephanie and her chateau tales on seasons one and two of Escape to the Chateau DIY, and keep up with the latest happenings on the chateau's instagram page. For more information, or to book a stay, please visit chateaudelalande.com.
A big thank you again, to Stephanie, Isabelle and Percy, who were so lovely to give us a taste of the chateau life!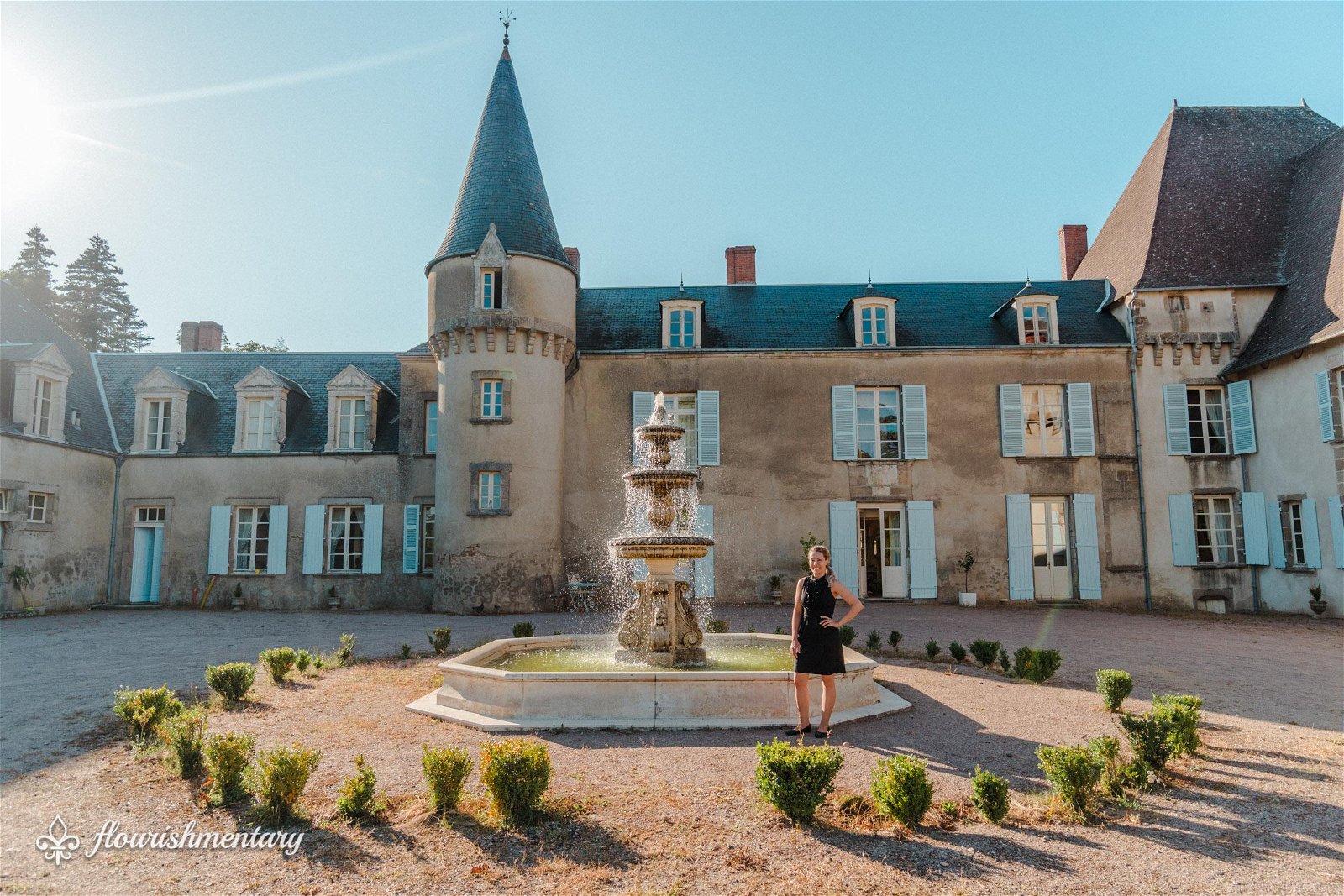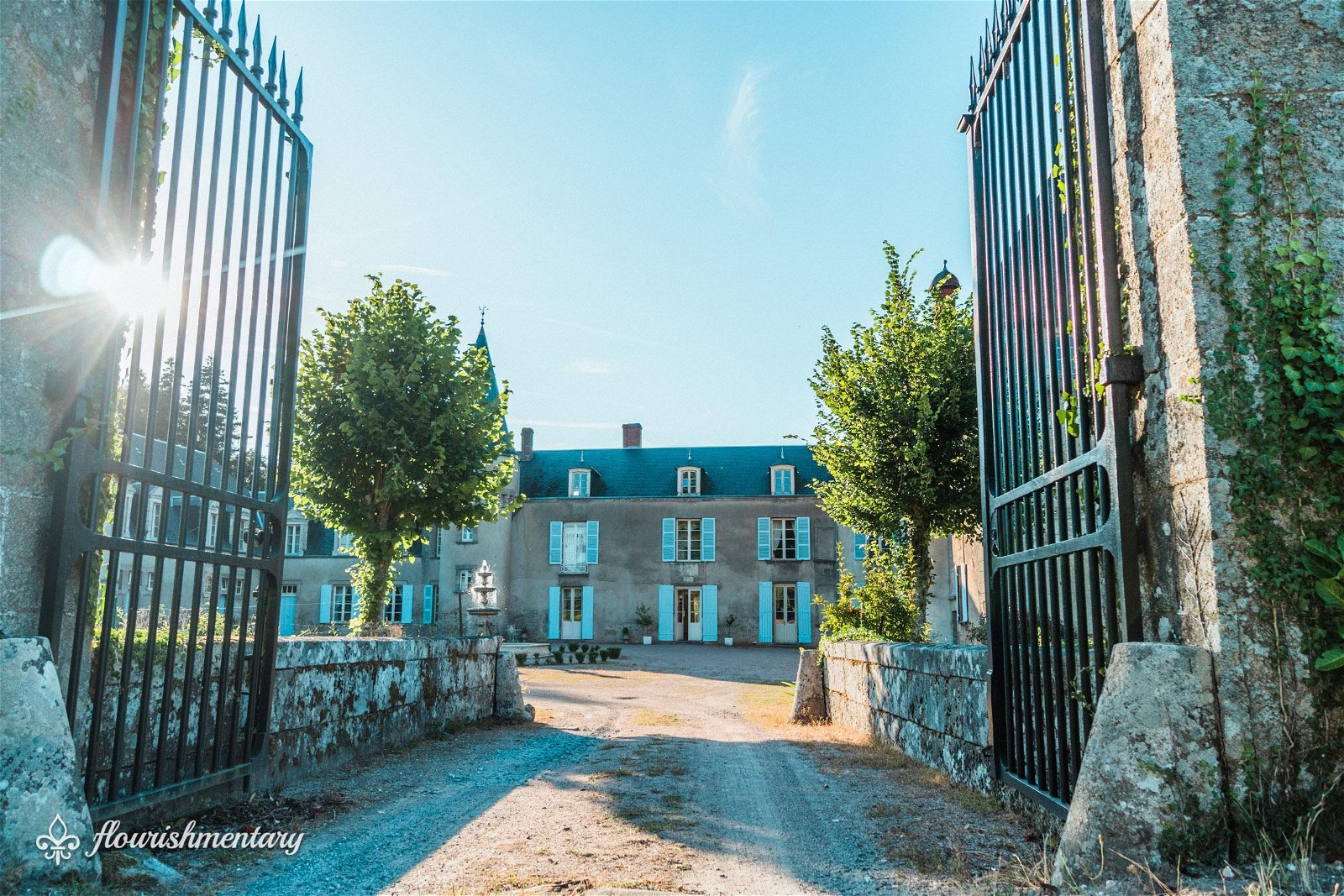 Wonder what other castles you can visit? Check out this list of 15 Airbnb Castles in Europe that you can rent for your next vacation.
Would you like to spend the night in a castle someday? Let me know in the comments below if a castle trip is on your list!