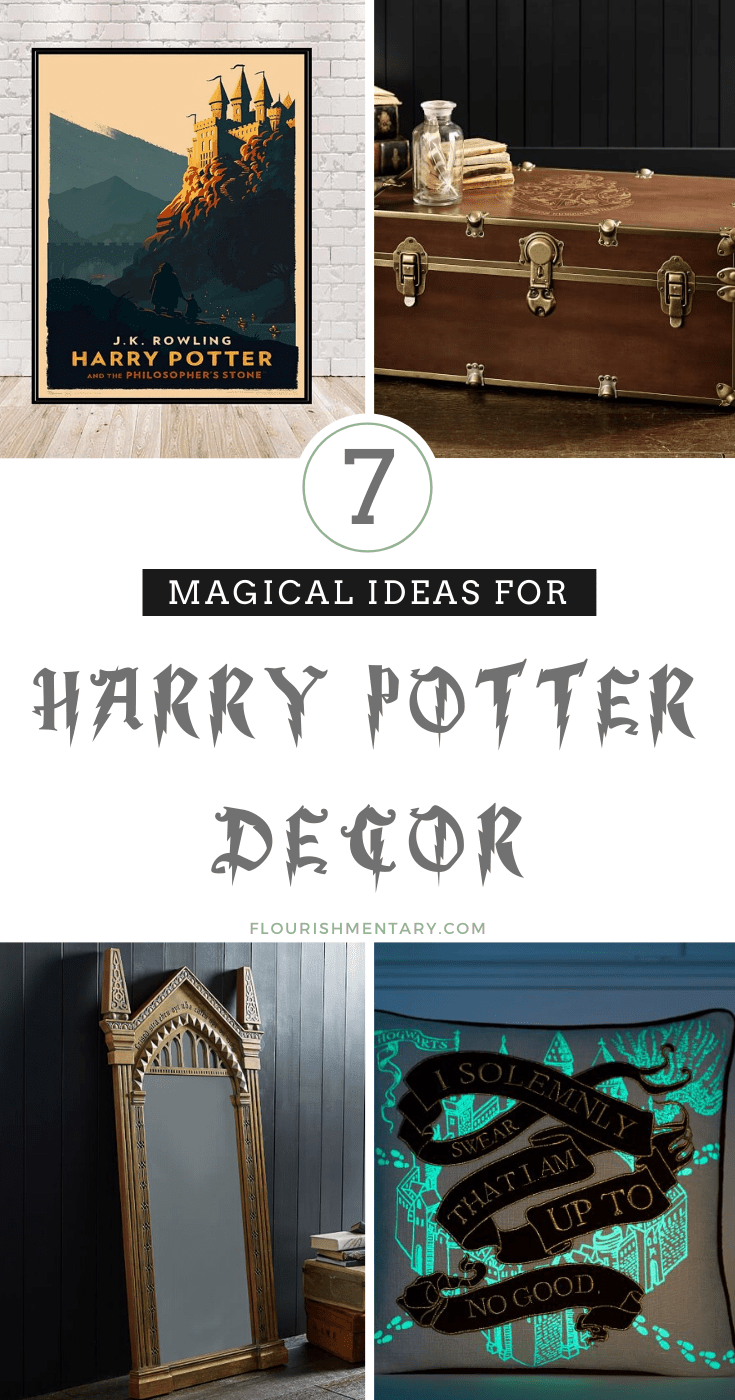 As any Potterhead will tell you, the excitement you get from thinking of Hogwarts, never really goes away. After all, the Wizarding World is a place where anything is possible. As a fanatic myself, I'm always keeping my eyes out for fun Harry Potter decor ideas and gifts for friends.
There's just something so powerful about the Harry Potter universe, that makes you feel like a kid again. I had no idea that visiting the Harry Potter set in London would bring actual tears to my eyes (only slightly embarrassing??‍♀️), but I give it to J.K Rowling for creating an enduring story that gives us all the feels!
With that in mind, I'm sharing the most magical ways to bring this enchanting world home with you. If you've ever imagined what it would be like to step onto platform 9 3/4, this one's for you!
If you think you can't keep your decor elegant with an HP theme- think again. All of these pieces would fit right into any chic and stylish home. And remember, these Harry Potter decor ideas makes especially fun holiday gifts, since there's always an HP Movie Marathon running!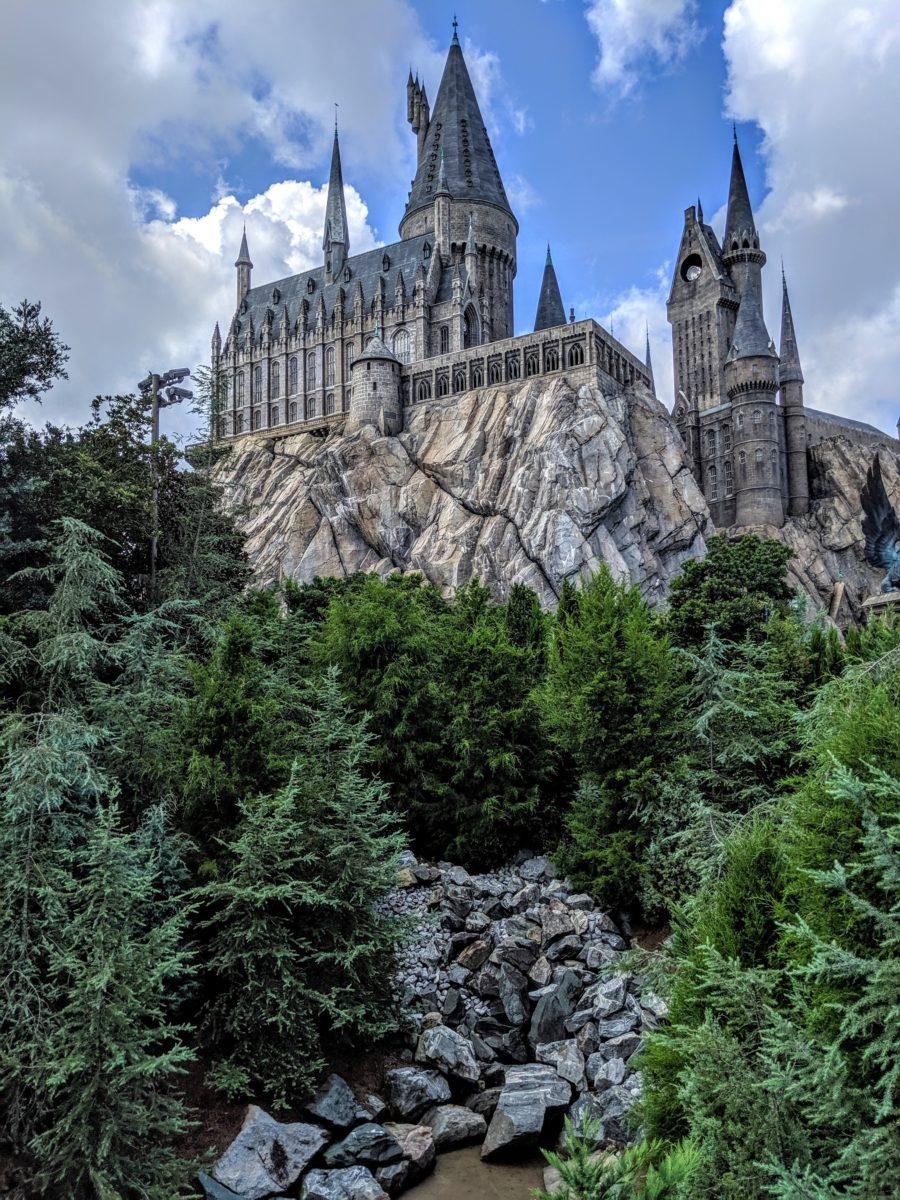 ---
#1. The Mirror Of Erised
This magical mirror that reveals your deepest desires, is one of most beloved objects from the Harry Potter series. So how amazing would it be to walk past this hanging in your own room?
This stunning Mirror of Erised is floor length, but you can also find a gorgeous replica in a table size mirror.
---
#2. Greet Guest With Harry Potter Doormat
There isn't a single better way to let guests know you're in a wizarding family, than with a Harry Potter doormat.
Just be prepared to immediately discuss which Hogwarts House you're in, the moment the door is opened!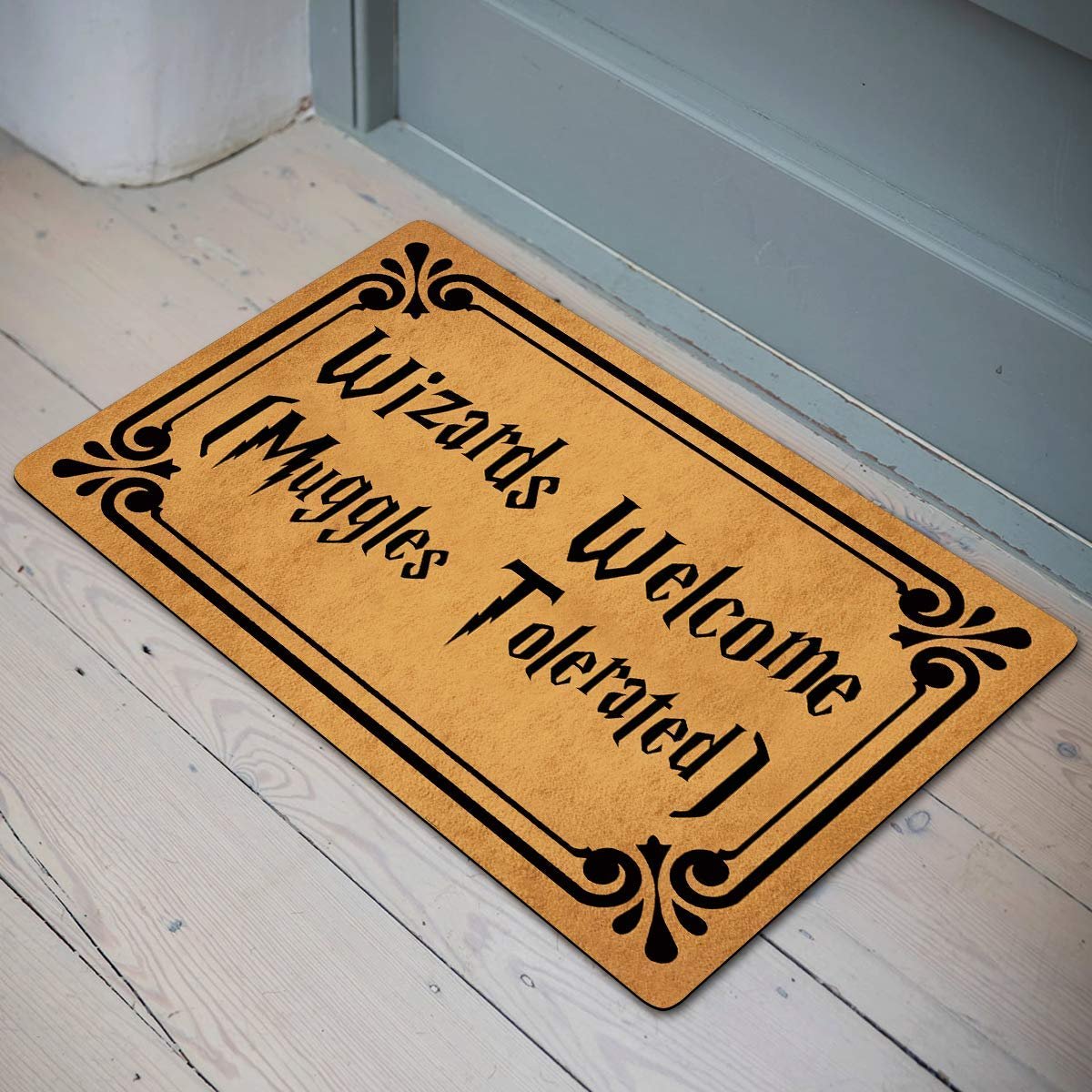 ---
#3. Harry Potter Decor For Your Walls
I have a slight obsession with travel posters, because of their calming vintage vibes. And these Harry Potter travel posters showing Hogwarts and Hogsmeade, are dreamy enough to have you packing your bags.
For more hardcore fans, check out the Harry Potter decor with spell diagrams and memorable quotes, showing off your favorite parts of the Wizarding World.
---
#4. Wizarding World Pillows
Can you think of a better way to snuggle up for a Harry Potter Marathon, than with one of these charming little pillows?
These throw pillows will give your couch the Wizarding World vibe, and this one even glows in the dark!
---
#5. A Golden Snitch Lamp
What Harry Potter fan hasn't imagined what it would be like to catch fluttering golden stitch? This golden orb really glows- because it's also a lamp!
There are a few other cute Harry Potter decor lamps to choose from, like a large golden snitch light, and one with Harry's darling owl Hedwig.
---
#6. Marauders Map Blanket
There's nothing like cuddling up for the evening with your favorite blanket, and this oversize Marauders Map will keep you nice and warm!
You can also use this couch real estate to declare your Hogwarts house colors, complete with the ancient crests. Is it just me, or has Ravenclaw never looked better?
---
#7. Your Very Own Hogwarts Trunk
Another super cool thing about the Wizarding World? They still use trunk luggage! There is something so glamorous about train travel, and especially while toting a trunk.
Pottery Barn now has Hogwarts trunks and luggage in all the house colors, and you can even find a collectors trunk with all of the books in the series! These are my favorites from all the Harry Potter decor ideas, because they make travel even more magical!
---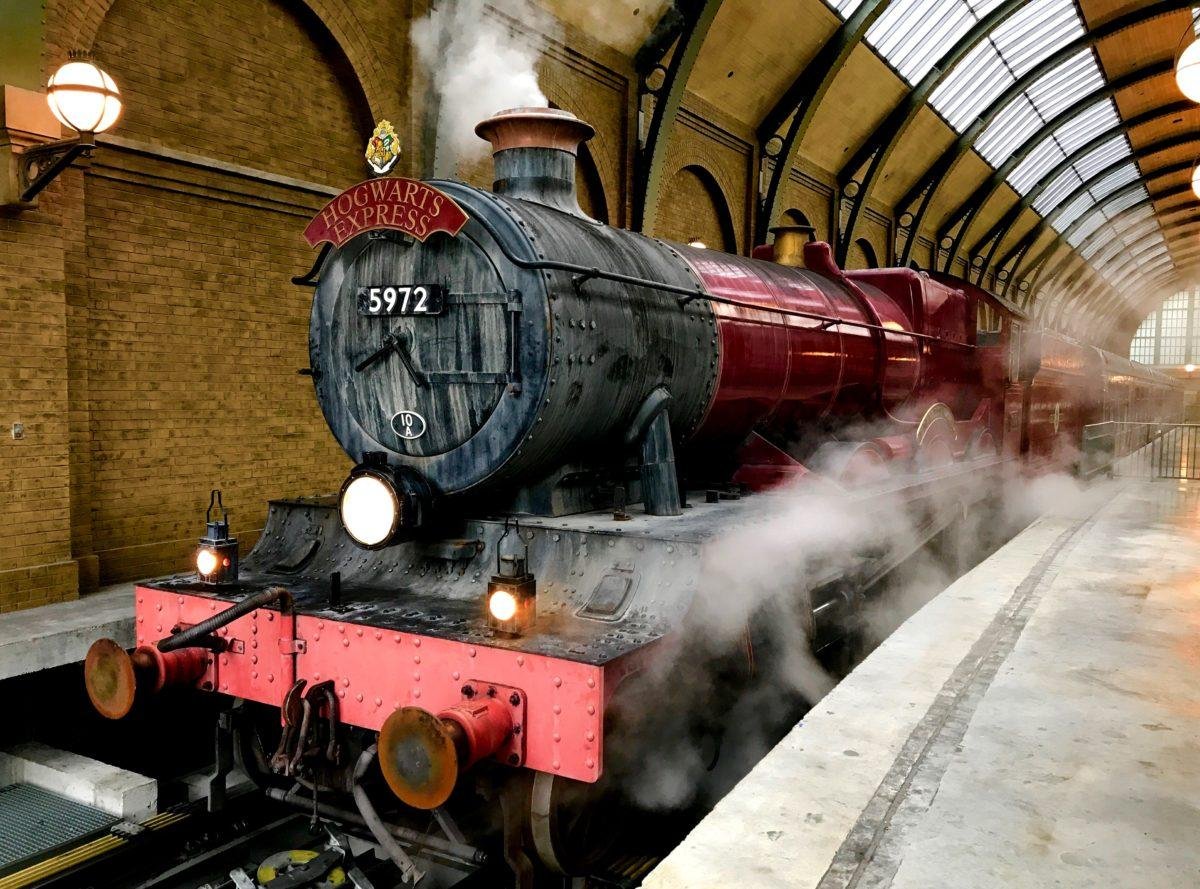 I really hope you enjoyed this roundup of the coolest Harry Potter decor ideas and gifts for Harry Potter lovers.
If this isn't enough Wizarding World Mania for you, I highly recommend a visit to the Harry Potter Studios Tour in London, or the Wizarding World Of Harry Potter At Universal Studios. They both were a highlight of my life! And if you are looking for more travel tips inspired by films, check out these real world places from Beauty and The Beast.
So now on to the most important question: Which Hogwarts house is your favorite? Of course, I've always been a Gryffindor at heart, but Hufflepuff doesn't sound so bad these days! ??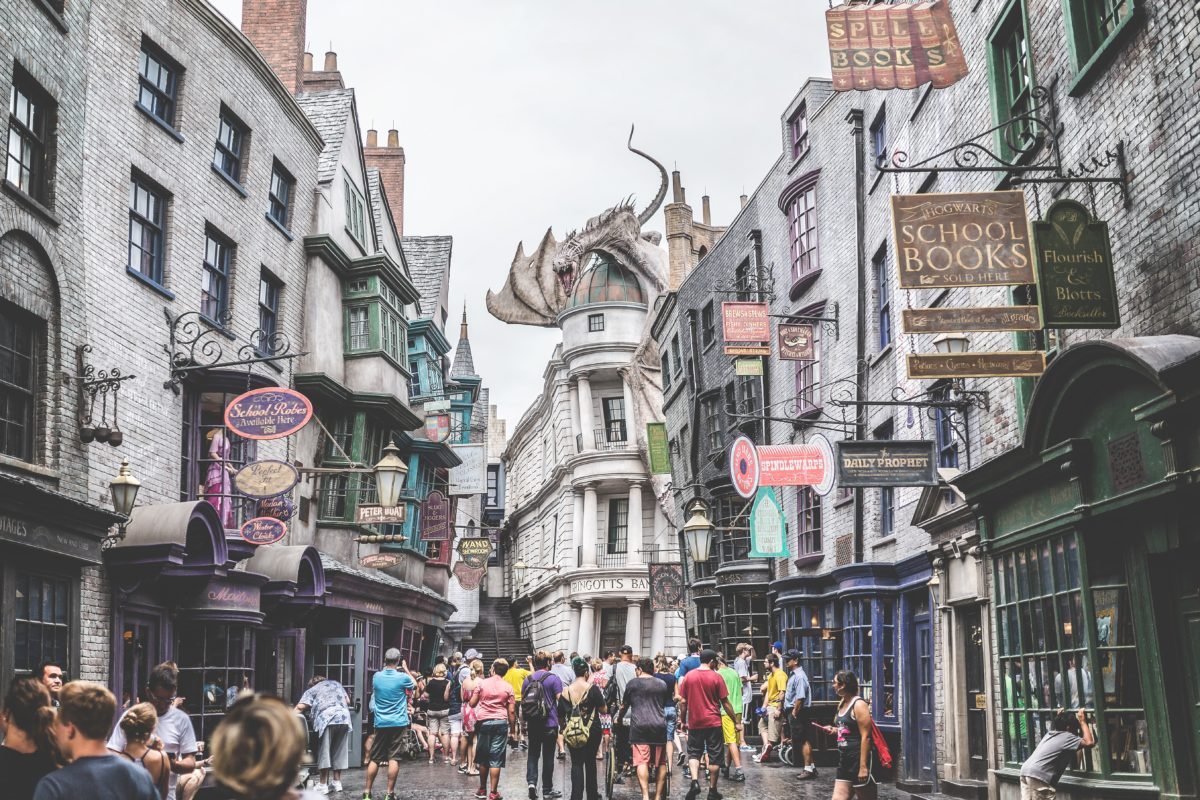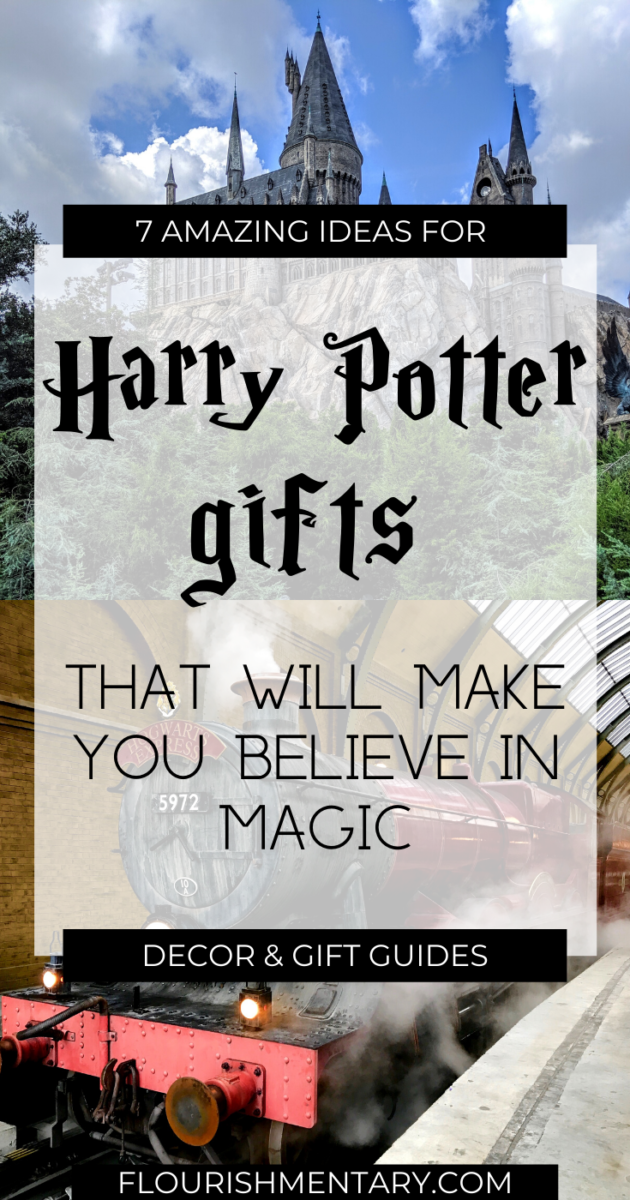 ---