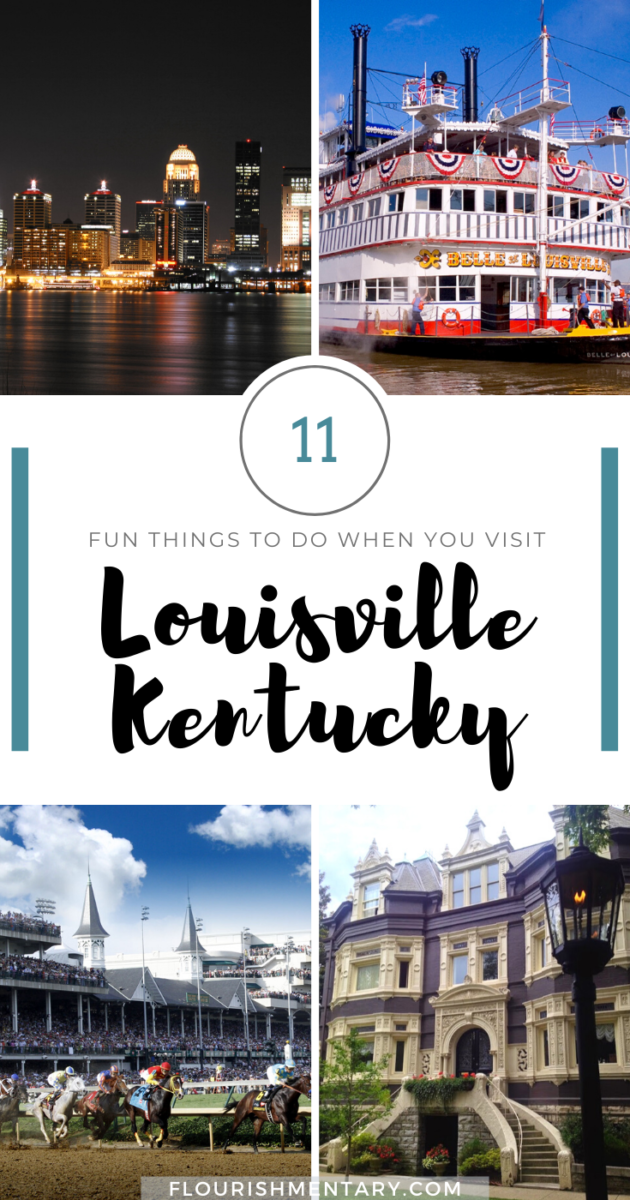 Louisville Kentucky is one of the most charming cities in the country, perfect for a family trip or a weekend getaway. Known for the beloved Bourbon Whiskey, and world-class horse racing, there are a ton of other fun things to do in Louisville, too!
Everytime I come back for a visit to my hometown, I realize just how lovely this city really is. Named after King Louis XVI of France in 1778, Louisville is one of the oldest cities west of the Appalachian Trail. It's got a warm, small town vibe, but definitely enjoys some larger city amenities.
Over the years Louisville has turned into a foodie, art, and music mecca, full of fun attractions for all ages. That's why I'm sharing 11 of my favorite things to do when visiting Louisville, for a relaxing trip to the bluegrass state!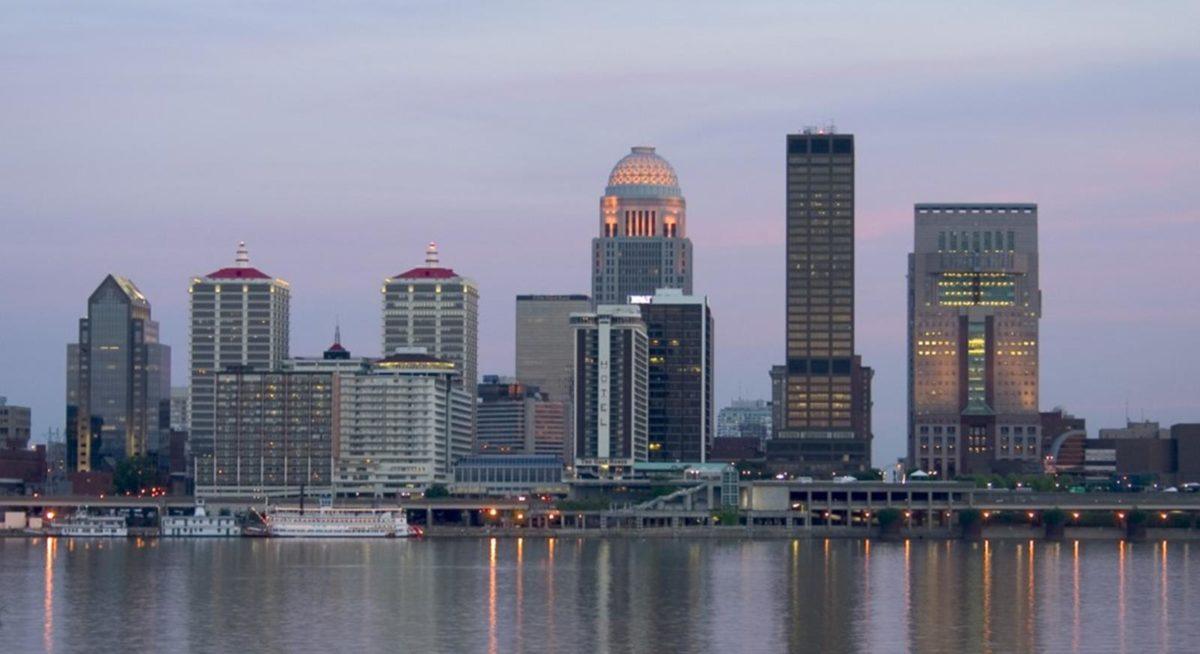 ---
1. Visit The Victorian Homes On Saint James Court
Being one of the oldest cities in the region, the historic architecture is pretty glorious throughout Louisville. In fact, the "Old Louisville" neighborhood, is home to one of the largest preserved areas of Victorian homes in the country!
The regal Saint James Court is the epicenter, featuring rows of beautiful Victorian era style homes wrapping into historic Belgravia court. You can take a self or guided tour through the district , or even hang your hat for the night at one of the quaint Bed and Breakfasts.
Visit in October for the renowned St. James Court Art Show and soak in the sights beside some of the most talented artists in the country. If you visit in the summer, tour the lush landscape of nearby Central park, where you can catch a showing of Shakespeare in the park in the outdoor amphitheatre.
---
2. Take A Bourbon Distillery Tour
No trip to KY would be complete without tasting the state pride and joy: Bourbon!
You can visit a few great bourbon tasting experiences in downtown Louisville, like the Rabbit Hole Distillery, or the Evan Williams Bourbon Experience. If you're a true bourbon lover, make a full day of distillery tours, by visiting the Kentucky Bourbon Trail.
Most distilleries are within scenic hours drive, or you can easily be whisked there for the day with Mint Julep Tours. Some of my favorite distilleries to visit are Four Roses for it's delicious small batch bourbon, and Makers Mark for it's iconic red dipped wax bottles. If you purchase a bottle during the tour, they'll even let you dip it yourself!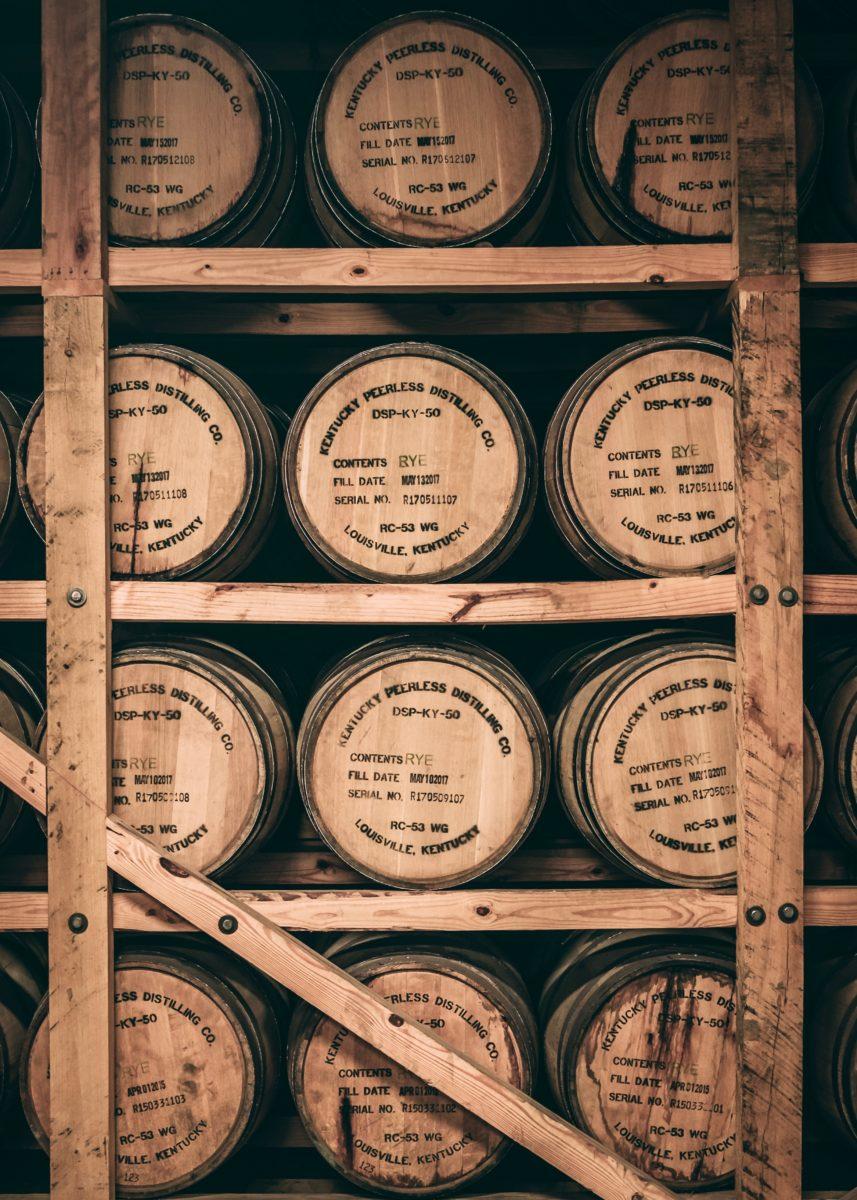 ---
3. Check out Contemporary Art At 21c Museum Hotel
The first Art Museum Hotel of its kind, 21c Louisville offers boutique accommodations, with a quirky and vibrant personality.
Visit the free museum open 24 hours a day, or take a guided tour to learn about the unique exhibitions. Stop by the Proof on Main restaurant for the charred octopus (trust me, one of the most delicious things on earth) and visit the bar for an impressive selection of over 120 different bourbons.
Stay at 21c to be nearby some of the best attractions in the city, and slumber inside the art exhibit turned hotel suite: "Asleep in the Cyclone". The room is cozy and obscure, with a domed textile roof above the bed, cabinet of curiosities, and artist selected records and player.
---
4. Spend A Day At The Races At Churchill Downs
The iconic twin spires of Churchill Downs, are home to the "greatest two minutes in sports" and the longest continuously running sporting event in America: The Kentucky Derby.
But you don't just have to enjoy the fun on Derby Day. You can don your finest hats, enjoy a mint julep, while cheering on your favorite jockey throughout the entire horse racing season.
I love visiting the track during the summer months for the "Downs After Dark" night racing events. Live music and cheering crowds make it such a fun thing to do in Louisville during the warmer months!
---
5. Stroll Along Waterfront Park And The Big Four Bridge
One of the best places to drink in the views of Downtown Louisville, and enjoy a beautiful day, is by strolling along scenic Waterfront Park.
The Big Four Bridge is a recently reopened former railway bridge, transformed into a picturesque walking path. At night, it's lit up with a rainbow of colors, making it quite the sight to see!
Throughout the year Waterfront Park is home to fun events like the Chow Wagon during the Kentucky Derby Festival, The Forecastle Music Festival, and a free summer concert series called Waterfront Wednesdays.
---
6. Enjoy An Evening On Main Street's Whiskey Row
One of the biggest restoration projects in recent Louisville history was reviving the historic buildings along the storied "Whiskey Row".
This one block-long entertainment district, is set between the 100 blocks of W. Main St. and Washington Sts. It was used in the 1850's, until after the turn of the century as storage warehouses for the prolific Bourbon industry
The impressive Revivalist and Chicago School-style buildings, have been reimagined with lively eateries shops, and an urban bourbon distillery. Make an evening of it by dine at Doc Crow's Southern Raw Bar and Smokehouse, and then catching an evening of live entertainment at the nearby KFC Yum Center.
---
7. Learn About "The Greatest" At The Muhammad Ali Center
Nicknamed "The Greatest", Muhammad Ali was arguably the most famous Louisvillian in history. His legacy is so important to the city, that the Louisville Airport was recently renamed after him!
Visit the Muhammad Ali Center to learn all about the life of this Louisville legend, and his unique place in history. It not only showcases his life's incredible accomplishments, but his unique place in history during the civil rights movement and beyond.
---
8. Ride Through History On The Belle Of Louisville
Take a ride on the nation's oldest river steamboat in operation: The Belle of Louisville. It's a national historic landmark in it's own right, and it's become one of my favorite things to do in Louisville, because I've had a blast every time I've been in board!
This historic gem is a vibrant part of the downtown Louisville skyline, where she is cheerfully docked alongside Waterfront Park. Take a cruise down the Ohio River, through the same hydraulic locking system travelers have used for nearly 100 years!
---
9. Experience "The Great Gatsby History" At The Seelbach Hotel
Lover's of "The Great Gatsby" have this elegant venue to thank for F. Scott Fitzgerald's most infamous novel. While in Army training at nearby Camp Taylor, the famed author often indulged in a night of Bourbon inside the Seelbach Hotel.
Known during the era as a luxury retreat, Fitzgerald encountered gangster George Remus who is said to have become his model for the character of Jay Gatsby. Inspired by it's grand interiors, Fitzgerald also chose the Seelbach's Grand Ballroom as the setting for Tom and Daisy Buchanan's lavish wedding reception.
You can certainly see the inspiration for this beloved american masterpiece, in every inch of the now Hilton owned establishment. If you're lucky, you can even get a friendly concierge to give you a tour complete with ghost stories, and scandalous details about the historic guests who have graced the halls. Poke your head in the historic tiled "Ratskeller", and have an Old fashioned at the "Old Seelbach Bar, to revel in the bygone history.
---
10. Wander Around The Winding Roads Of Cherokee Park
Louisville is well known for its beautiful park system designed by Frederick Olmsted (who also did New York's Central Park, ever heard of it? ?) It's so scenic, that a visit to Cherokee Park will always be one of my favorite things to do in Louisville!
Growing up, I spent lots of time splashing in the fountains and basking in the sunshine here. It's a great place to visit with kiddos and pets, or to curl up with a picnic lunch.
Wander through the shaded hiking trails, or take the 3 mile "Scenic loop" to enjoy the hilltop views. My favorite place inside Cherokee Park is Hogan's Fountain, with the charming 100+ year old fountain, and the recently restored "Witches Hat" pavilion.
---
11. Get Lost For The Day In NULU
NULU, (meaning "New Louisville" is the trendy revitalized district on East Market Street. It's packed with hip boutiques, speciality shops, and local eateries, with a unique Louisville flair. You can walk along on foot, or on the first Friday of the month, hop aboard a ZeroBus for the First Friday Hop.
Visit Garage Bar, a former auto service station turned wood fire pizzeria, complete with outdoor ping pong tables. For an more upscale romantic dinner, sit on the cozy open patio at Decca. Craving something sweet? Pop over to historic Muth's Candies, inventors of the famous Modjeska (a caramel-covered marshmallow treat), and you may just want to get a box to take back home!
Find quirky homegoods and handmade accessories, by visiting Revelry and Scout, and head to Joe Ley Antiques for a mind blowing 1890s schoolhouse filled with eye catching treasures. If you're still not done adventuring, try your hand at indoor rock climbing at climb NULU, or visit Louisville's only axe throwing venue, Flying Axes.
---
Thanks so much for reading this guide of fun things to do in Louisville Kentucky! I had such a great time writing about my favorite things to do in my hometown, and I hope you have a blast on your trip to the Bluegrass state!
If you're looking for more fun travels to take this year, be sure to check outa few of my favorite places to visit and these handy travel guides, where I cover some of my favorite things to do in Los Angeles, and Europe!