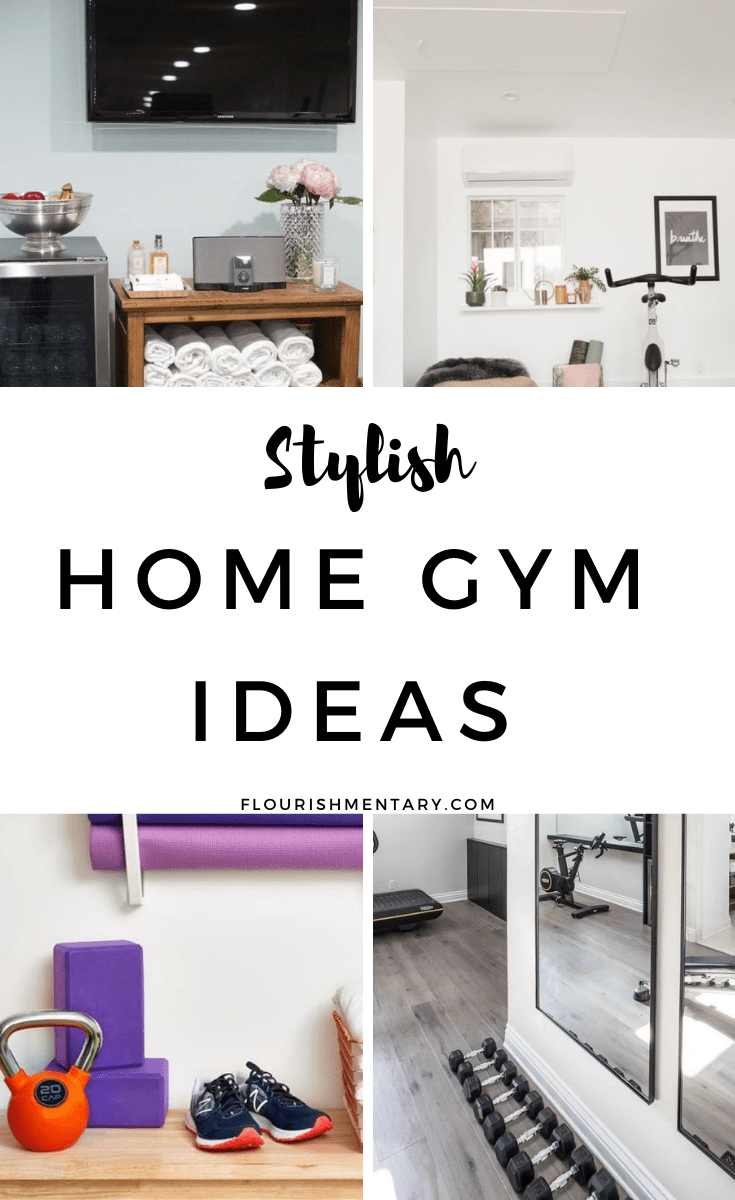 Looking for stylish home gym ideas that actually make you want to workout?
Here are some of my favorite decor tips for a beautiful room to break a sweat in!
Home gyms are becoming more of a necessity these days, and staying in shape at home is one of the most important things we can do to lift our mood.
Whether you have a small workout room, a converted basement gym, or a sizable space, use these stylish home gym ideas to create a space you look forward to working out in.
1. Make A Home Gym Feature Wall
Energizing scenes and patterns can help add depth to your home gym, and help keep you motivated during your workout.
Try creating your own mural feature wall with a dynamic patterned wallpaper, or an inspirational quote!
---
2. Get Stylish Workout Equipment
It's no secret that when you have pretty equipment it just makes you want to workout more!
My personal favorite are stylish dumbbells and yoga mats with beautiful patterns. Add a set of resistance bands and you have a stylish workout starter kit that can fit even in a small home gym.
---
3. Beautify Your Gym Storage Space
Once you have your cute new gym equipment, you will need a place to show it all off!
Remember that when you are working out, your tools need to be in eyesight or easy to reach, or you'll never use them. I suggest an open shelving unit, or wall storage so you can see everything on display.
---
4. Create A Home Gym Mirror Wall
You'll see mirrors all over large gyms, but did you know they're also a great way to make a home gym look stylish?
Oversized mirrors help reflect light, making a small workout room look bigger. They're also helpful to make sure you keep proper form while working out. Adding an single mirror or a row of them for an inspiring look in your home gym!
---
5. Add A Stylish Seating Area
If you have the floor space for it, you can make your home gym more stylish by adding some eye catching seating.
Not only will it give your space a luxury retreat vibe, but it'll give you a nice place to kick back after a tough at home workout. Try a low profile ottoman, or a comfy chair and layer it with a throw blanket to create a cozy look.
---
6. Give Yourself A Drink Station
There's no better way to cool off after a workout than with a cool beverage, so why not keep them at arms reach.
If you have space for a home gym mini fridge, go for a clear door where you can arrange your bottles nicely, or for a unique look go for a colorful retro mini fridge.
---
7. Add Comfy Home Gym Flooring
Regular yoga mats and gym mats can shift as you workout, so to save you some trouble, add some practical interlocking foam gym floor tiles.
This can make the room feel more personalized in basement home gyms that have concrete floors, with alternating colors. For a more modern look, try the foam tiles that look like wood floors!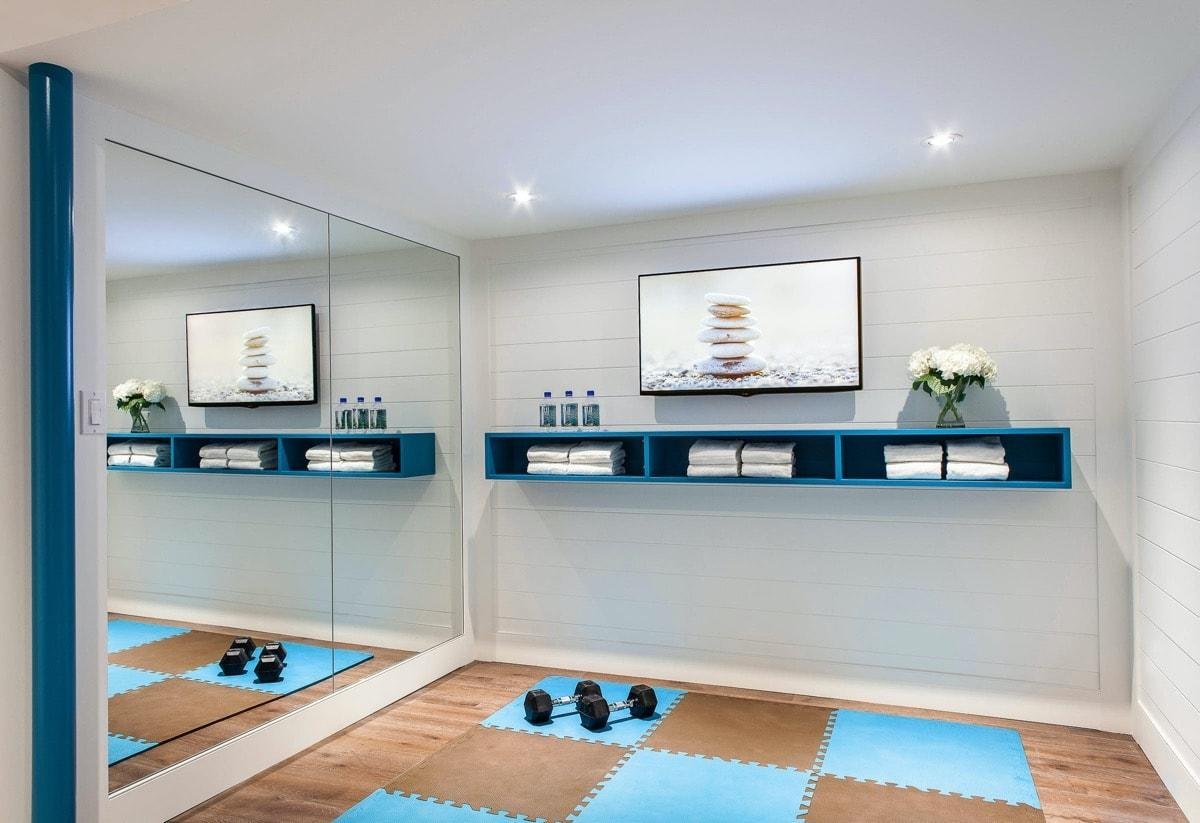 ---
Thanks for reading this round up of my favorite home gym ideas to create a stylish workout room. I hope these tips inspire you to get active at home and create a retreat that you can't wait to use!
I'm looking forward to using some of these ideas in my new home, and if you have any other must haves for your home gym, I'd love to hear about them! Drop me a comment and let me know the one thing you can't do without in your home gym!