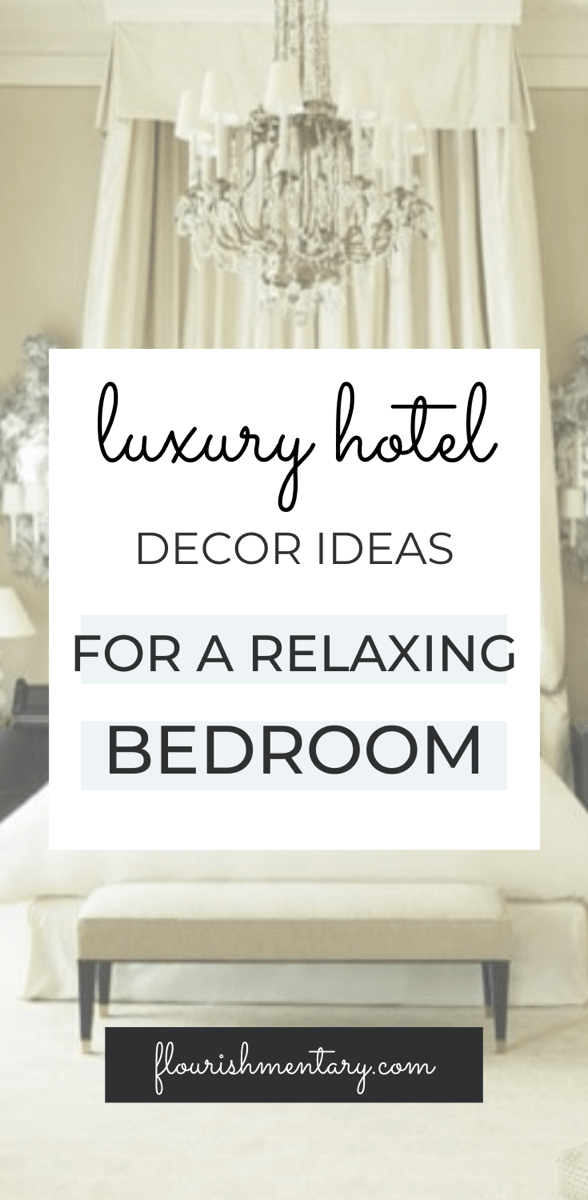 There is no feeling quite like collapsing into a luxurious hotel bed. They feel crisp, elegant, and ultra relaxing.
From the calming colors to the thoughtful finishes, there's no doubt they were designed for a good night's sleep. But you don't have to wait until you are traveling to make your bedroom feel like a luxury hotel.
Luckily, there are a few simple tricks to get the look of an upscale hotel at home. As a luxury travel designer and avid traveler, I've learned a thing or two about what makes a 5 star suite stand out.
That's why I've rounded up some of my favorite tips, so you can get a luxury hotel vibe in your bedroom. Try a handful of these idea out, for a beautiful room, and an even better night's sleep!
1. Add a sense of symmetry
Symmetry is really common in luxury hotel room decor. But have you ever wondered why that is?
It's because symmetry gives us a feeling of stability, which is really calming for our minds. Adding symmetrical elements with matching nightstands, lamps, and artwork can easily you to mimic a 5 star suite!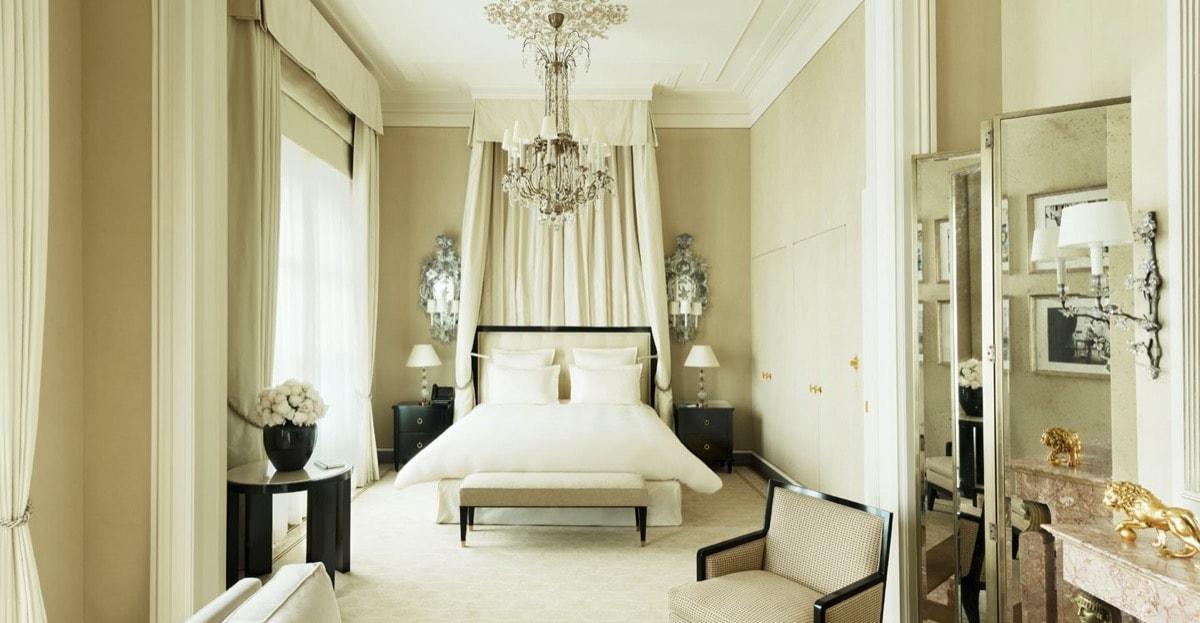 ---
2. Swap Sheets For White Linens
Another luxury hotel room trick for creating a fresh and clean feeling: using all white sheets and bedding.
Having impeccably laundered linens can instantly make your bedroom feel like a beautiful hotel room. Instead of worrying about thread count, focus on 100% cotton or egyption cotton that feels best to you. It's a sure way to get a better nights sleep, without worrying about a late check out time!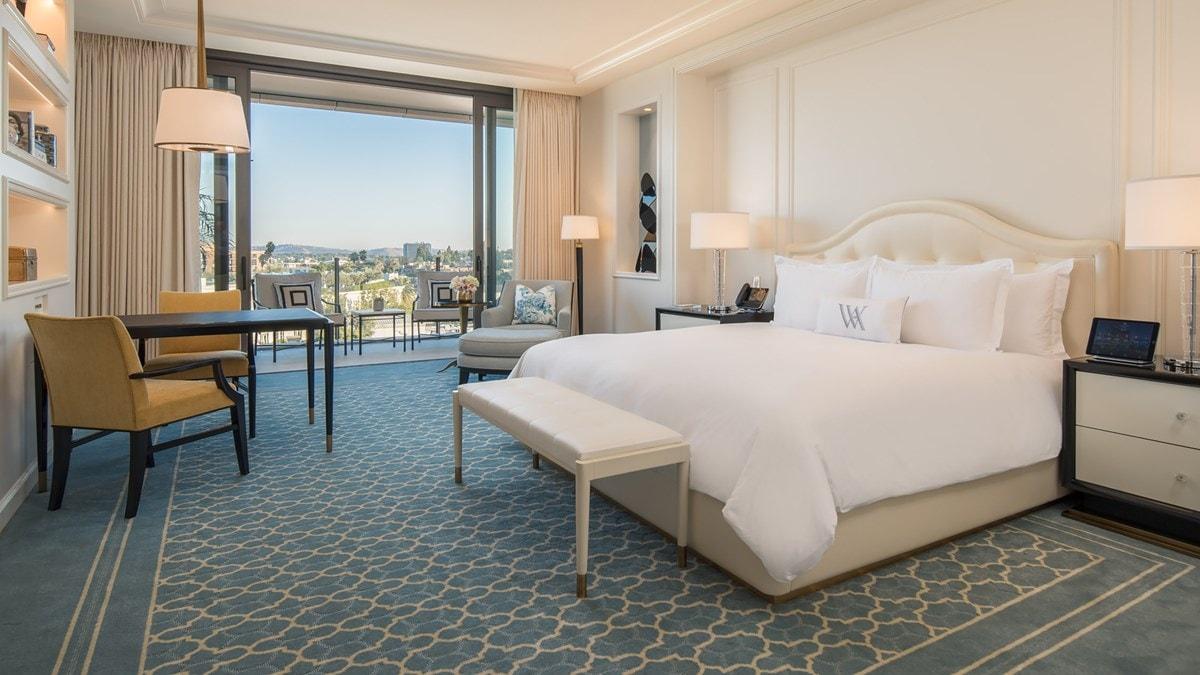 ---
3. Make Use Of Mirrors
Large mirrors are a staple of luxury hotel room decor, but not just for checking your hair on the way to the lobby.
Mirrors help reflect light, which can make a small room feel bigger. They can really give off a more airy and open vibe, perfect for relaxation!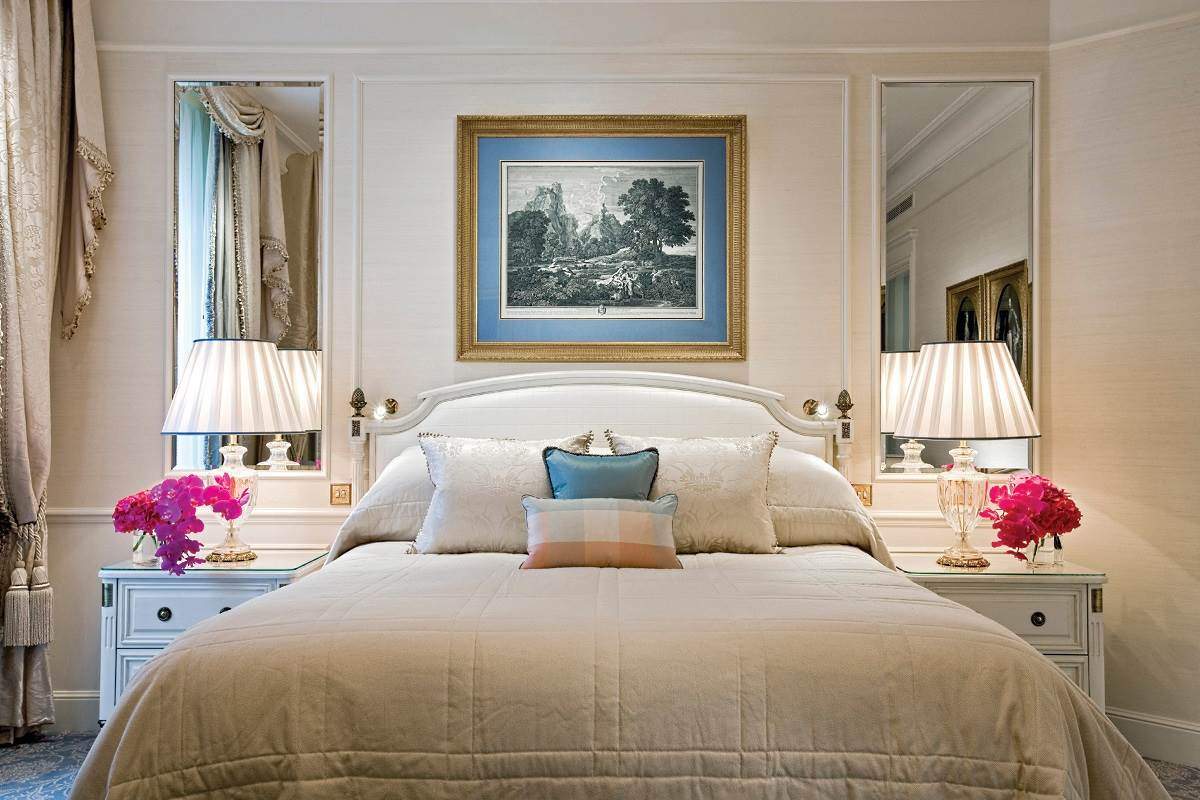 ---
4. Use Fresh Cut Florals
Something you will see in every luxe hotel lobby, and 5 star suite, is freshly cut florals!
This little touch of nature is one of the best luxury hotel room decor ideas to try, because florals aren't just eye candy – they smell great, too!
I suggest monochromatic florals (either one solid color, or variations of one shade) for a chic addition to a bedside table or lounging space.
---
5. Create Warm And Inviting Lighting
Did you know that warm light helps us to relax, so we can wind down for sleep?
That's why luxury suites use yellow light, rather than white or blue tones. This simple switch in your lightbulbs makes you feel more ready for bed, and is one of the easiest ways to make your bedroom feel like a luxury hotel!
6. Layer Windows With Blackout curtains
Another must have for the finest hotel rooms, is blackout curtains!
Hotels window treatments usually have two layers. The first is a sheer to let light in during the day, and then a blackout curtain for added darkness and privacy.
Try hanging them with track curtain rods for an easier way to open close your drapes. I've used blackout curtains at home for years, and once you try them, you'll never know how you slept without them!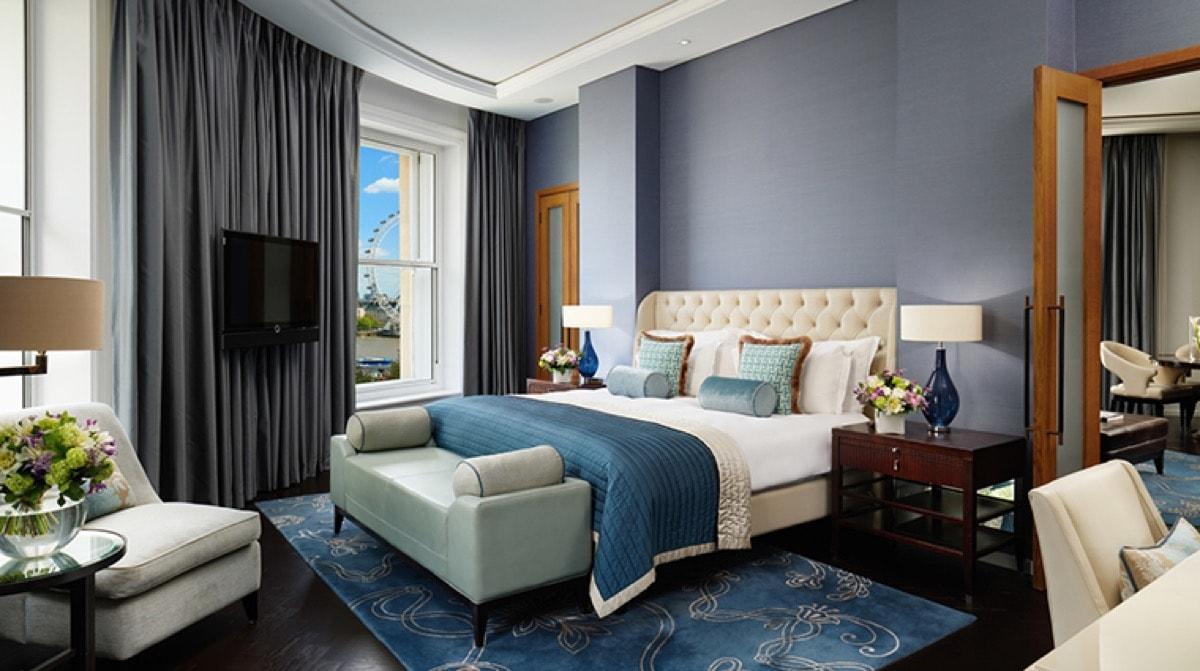 7. Light High Quality Candles
Beautiful candles have become synonymous with luxury! That's why you will see these "status" candles all over instagram! Top hotels like the London Hotel Cafe Royal use Diptyque scents, while Ritz Carlton Spa makes their very own brand.
To get the luxury hotel look at home, I suggest white candles, with a clean and simple label. My two favorite brands are Diptyque and Maison Louie Marie because they look so elegant, and last for ages!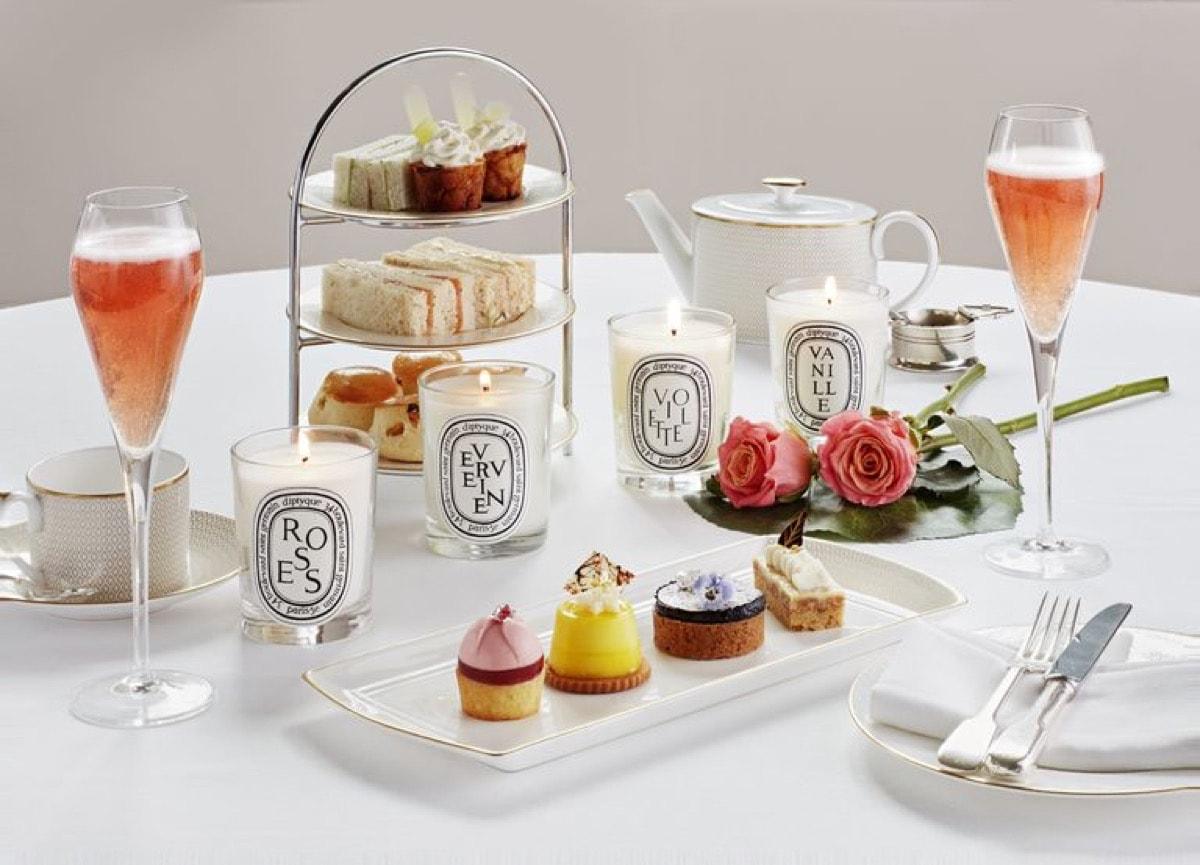 8. Make Space For An Extra Seat
Another luxury hotel must have, no matter the size of the suite: an extra seat!
Try adding a chic chaise, or a cozy reading chair. If you are pressed for space, sneak a bench at the end of the bed, or a small seat next to a dresser.
This will make your room feel more relaxing, but just make sure it doesn't become your new clutter catch-all!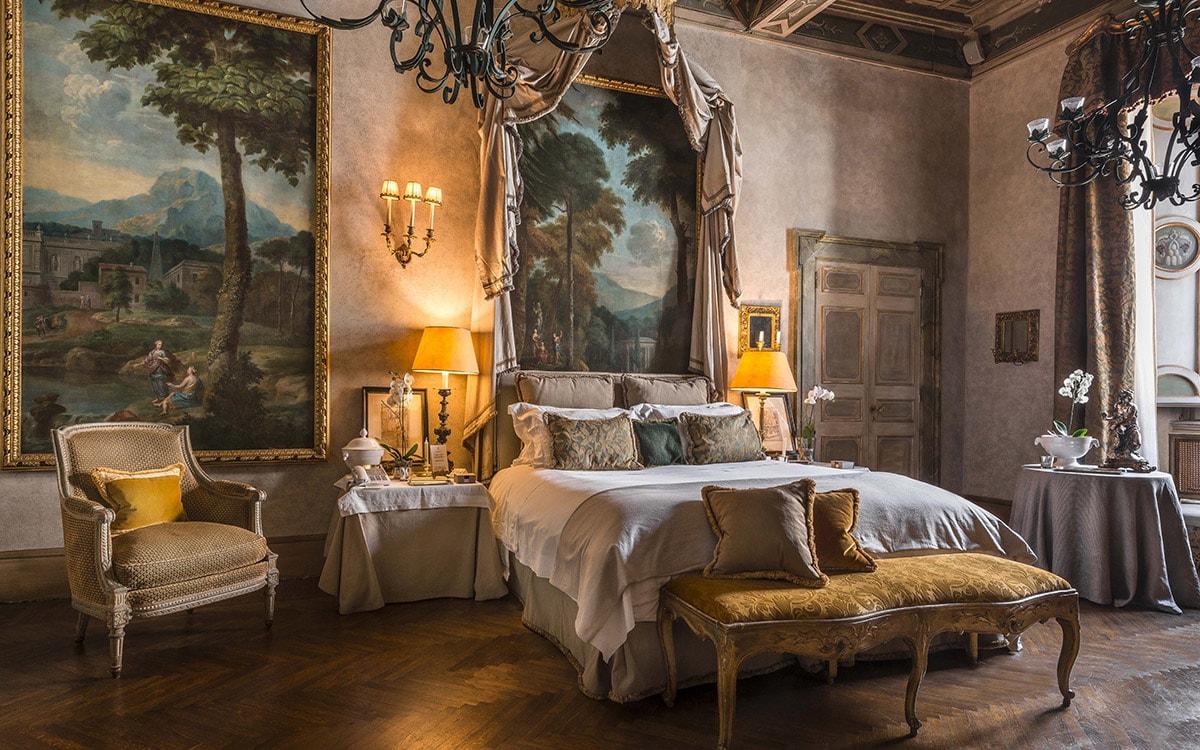 9. Layer With Plenty Of Pillows
When it comes to pillows: more is always more. Another easy way you can upgrade your bedroom to five star status, is with a variety of pillow shapes and sizes.
Start with european size pillows near the headboard. Next add a set of king or queen sized pillows, and finish with a few small decorative pillows to complete the look.
This luxury hotel decor trick will provide you with needed support for reading and lounging. Breakfast in bed, anyone?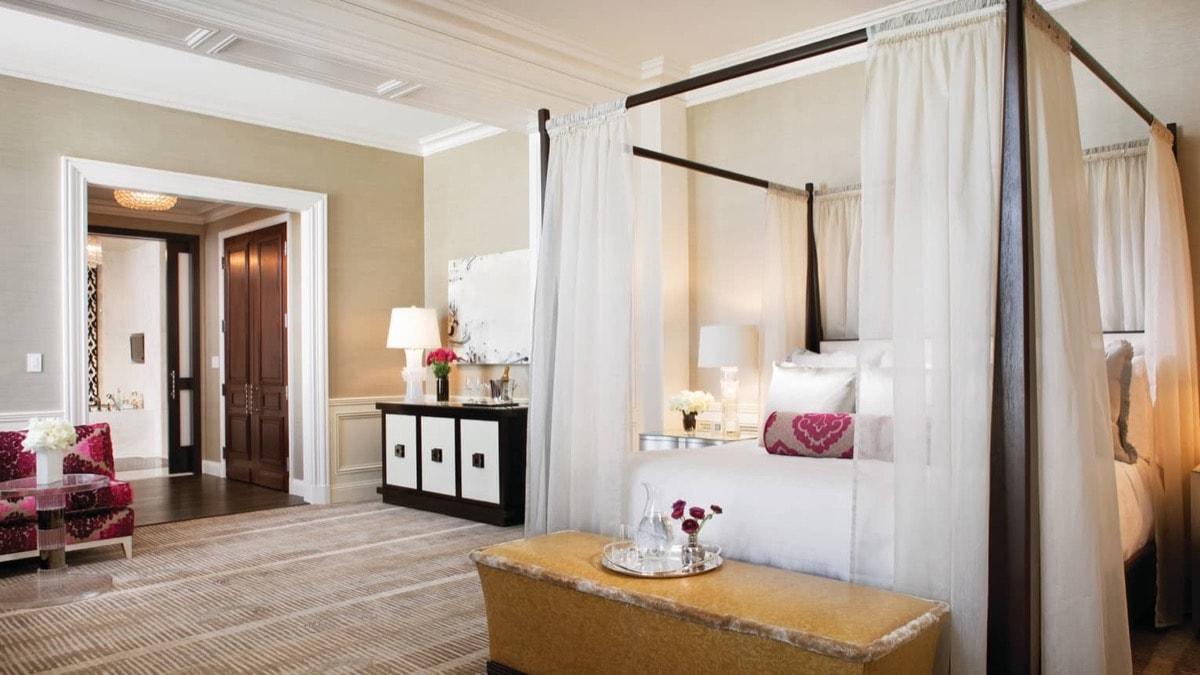 ---
10. Opt for a muted color palette
Luxury hotels need to feel like a retreat, which is why you'll see lots of calming hues in hotel bedroom decorating.
When choosing your overall colors for your bedroom, opt for muted tones. Hues like warm whites, light blues, and neutral grays will help a space feel luxurious and tranquil.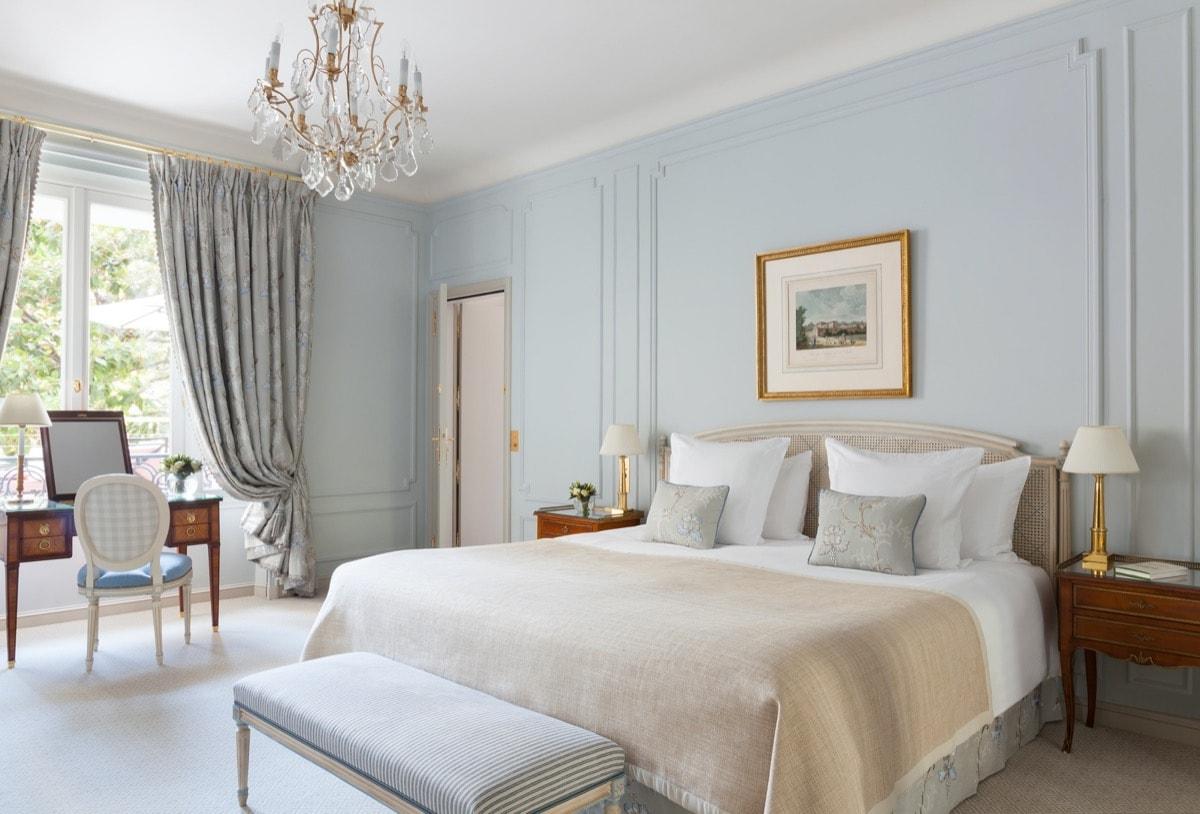 ---
11. Layer your blankets, too!
My last simple tip for making your bed feel like a luxury hotel: layer your blankets! Start with a puffy duvet, and add a neatly folded blanket at the foot of your bed.
This simple trick will give your bed a clean look, and you'll have an extra layer on hand for chilly days!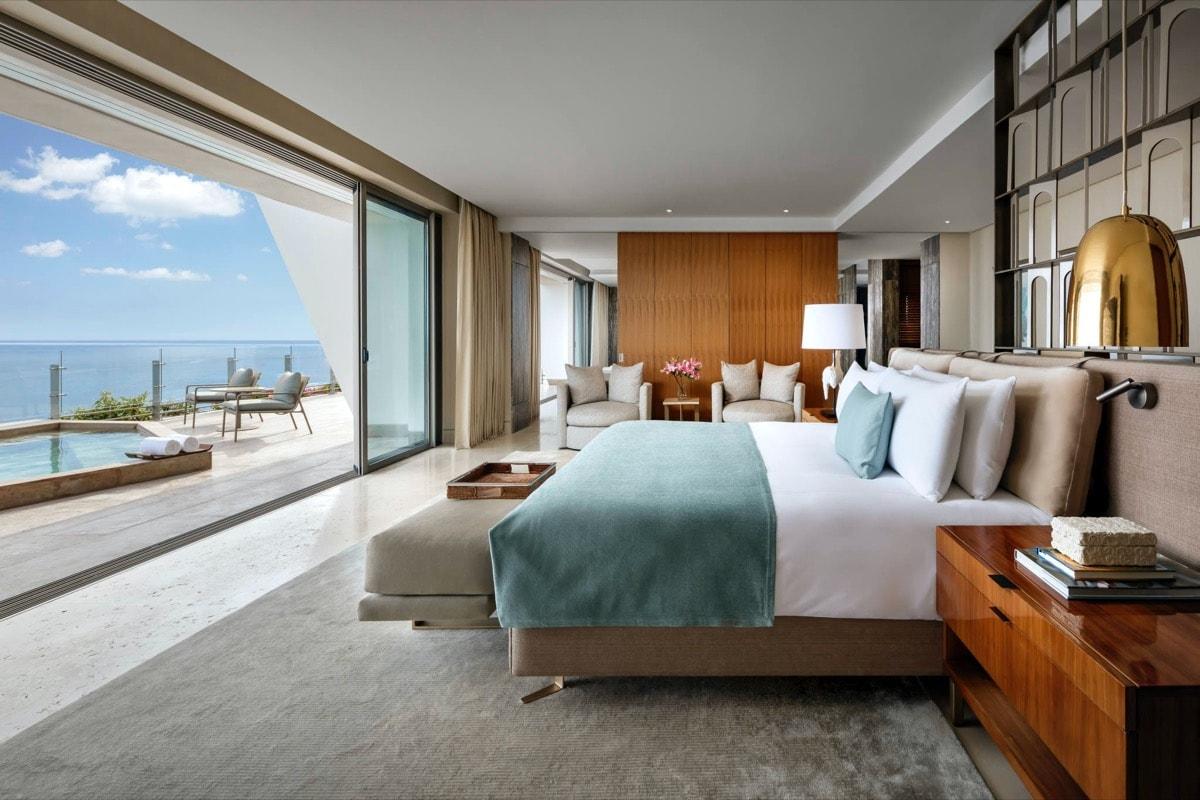 ---
I hope you enjoyed this round up of luxury hotel decor ideas, to make your bedroom feel more relaxing.
These tips have always stood out to me over the years, and especially when looking at luxury home rentals, you always see inspiration from 5 star suites!
Use a few of these tricks at home, and don't be surprised if you find yourself hitting the snooze button more often! Let me know which of these ideas is your favorite, and thanks for reading!