So you're planning a move? Whether it's across town or across the country, being organized is the first step to maintaining your sanity!
We are doing our SECOND cross country move next month, and couldn't be more excited to get settled in California! As with any move (especially cross country) the sooner you get started the easier it will be!
I've created this "How To Move Guide" + a free printable "Ultimate Moving Checklist" to help you think of every little last teeny detail. The guide breaks down each step, and the printable checklist will help you mark things off as you go. That way, you can just focus on getting excited about your new place!
This list will help you stay organized no matter how far you are moving, and I've provided some helpful tips to make sure you've thought of EVERYTHING. Included you'll find a list of what tasks need to happen when, and why they're important for your move.
You can get your free printable copy of the "Ultimate Moving Checklist" at the bottom of this post!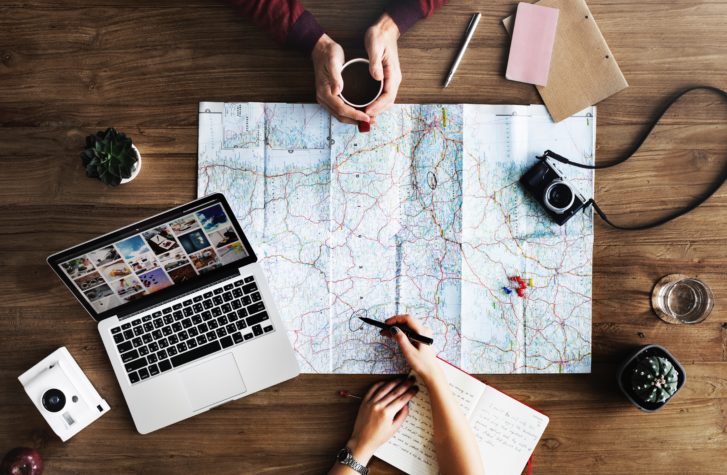 HOW TO MOVE GUIDE
12+ WEEKS BEFORE MOVE (OR ASAP):
Research Neighborhoods + Homes: Start to get a good idea of what neighborhoods, and homes you'll be interested in. Consider things like proximity to work, grocery, schools, and the demographics of the neighborhood to get an idea. Trulia has some great map filters for affordability, schools, and crime rates, to make this process a little easier. Apartments.com, Padmapper, and Craigslist are other great places to search for homes in a new city.
Visit Your New City/Neighborhood: This isn't possible for everyone but if you have opportunity, you should visit your new city/neighborhood for a little while at least. Try not to spend the whole time looking at homes, and visit some local attractions and hotspots to get a feel for the area as a whole.
Apply for Jobs: If you need to change employment along with the move, applying at least 3 months out will start to give you the feel for the local job market. Some positions will only consider local candidates, so be sure to mention you are already planning to relocate when applying. As a former recruiter, I can tell you that using your Linkedin network, and local job groups on Facebook are a gold mine to help you get the ball rolling. This process can be really lengthy, so get started early!
Plan To Give Notice To Job Or Landlord: Your place of employment, or residence probably has a protocol when it comes to giving notice. Your employer could require you to give anywhere from a month to 2 weeks notice of ending your employment. Find out their policy, and make a plan to let them know as soon as you are able. For a landlord, some places require 2 months notice, and some only require 30 days. Check your lease, and let them know within the required time period.
Note: These few things aren't included in the Ultimate Moving Checklist since they're pretty "go at your own pace". Everything else covered in this post will be included on the checklist for you to mark off!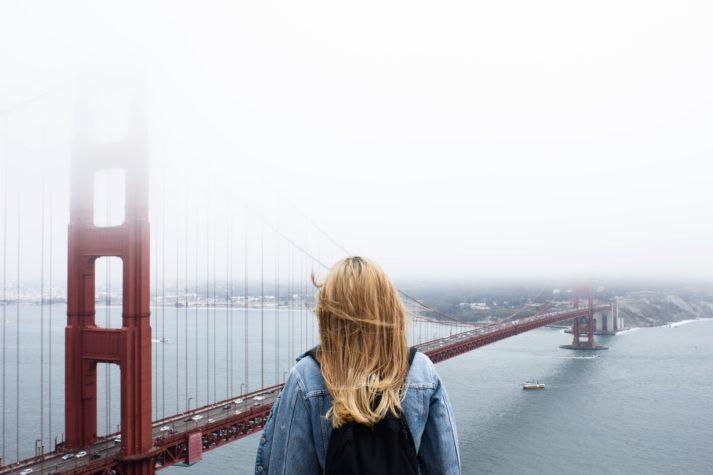 ---
8 WEEKS BEFORE MOVE:
Organize Keep/Toss/Sell/Donate Items: Go through each room and divide all your items into one of these categories. Start to research local donation facilities, and list all the items you want to sell on sites like craigslist or facebook marketplace. If you can, use the layout of your new home to figure out which pieces you'll wanna keep, or let go of. Go ahead and toss things you can't sell or donate!
Tip: Save old towels and sheets for packing- they're great for wrapping fragile items, and cleaning after move in!
Create Moving Inventory List: If you're planning to hire movers to load and unload, they'll need an estimated inventory, to give you the most accurate quote. Large things like couches, a piano, wardrobes, garage items, and a guesstimate of number of boxes will help you get the best quote and the right size moving equipment!
Long Distance Moving Tip: Since shipping costs are expensive, sometimes it makes more sense to sell large pieces and purchase another in your new city. Consider if this is the case for any of your items.
Get Moving Company Quotes: There are so many options now, so you need to consider what type of service works for you. Do you need full service company to pack and put away all your things? Do you need the flexibility of storage pods (which are fabulous by the way)? Is your move tax deductible or reimbursable because of your employment? Now is the time to figure out all this, and narrow down which company you'll go with!
Tip: Ask movers if they can match a lower quote, and find out if the company provides insurance in case anything gets damaged during the move.
Organizing All Personal Documents: This one is a doozy so start as soon as you're able. Make a list of all utilities you'll need to cancel, and set up in the new home. If moving out of state, get quotes for new insurance, and the process for switching car paperwork. Find out when you need to give notice to end services, and if you need to give notice to a landlord, plan to do it now.
Tip: There are lots of hoops to jump through when switching states. Get the lowdown on drivers licensing, car registration, and emissions testing by checking the DMV website for your state ASAP.
List Address Changes To Be Made: Make a list of all the places you'll need to update your address. Think banking, subscription services, insurance companies, medical providers, friends, and family.
Tip: Check out your credit card and banking statements for an easy list of places you make regular payments to!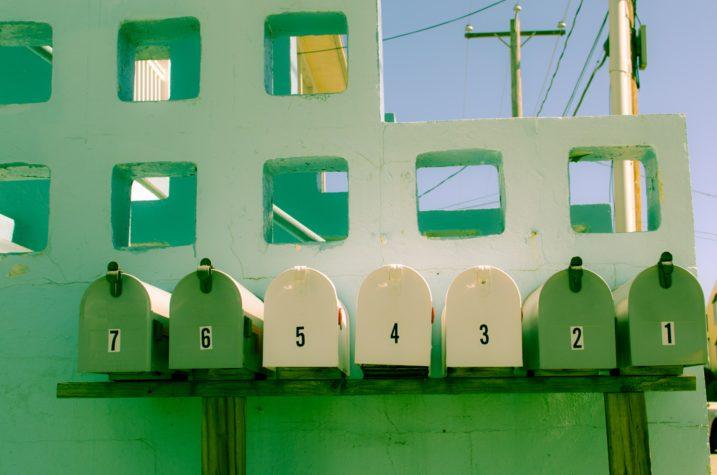 ---
6 WEEKS BEFORE MOVE:
Create Meal Plan To Use Groceries: Take a little time to check the inventory in your pantry. Try to use up what you have, and bring less things into the house when shopping from now on.
Long Distance Moving Tip: Even if an items is "non perishable", it may be exposed to extreme temperatures during transit. Think about that, and be realistic about what will keep.
Gather Packing Supplies: Figure out if you can score some free boxes from a store or someone who has recently moved. Gather up other moving essentials like permanent markers, tape, and bubble wrap.
Tip: Costco, liquor stores, book stores, and craigslist are great places to score free boxes.
Start A "Moving Documents" Folder: Inside it, you'll wanna keep all moving documents such as your lease, moving contracts, emergency phone number etc. Also keep a list of all the boxes you're packing and their contents, so you can find things more easily when unpacking.
Begin Packing With Non-Essentials: Start with things like seasonal decor, camping gear, books, games, small trinkets, photos etc. Anything you won't use before you move should start to get boxed up, before making your way through the rest of your stuff.
Schedule Any Cleaning/Repair Work: Per your lease you may have to do things like fill holes from wall hangings, clean carpets, repair pet damage, or paint. Go ahead and fix anything necessary, or make plans to have it done.
Tip: If renting, check with your leasing office, because they may supply you with items to patch walls or cover paint.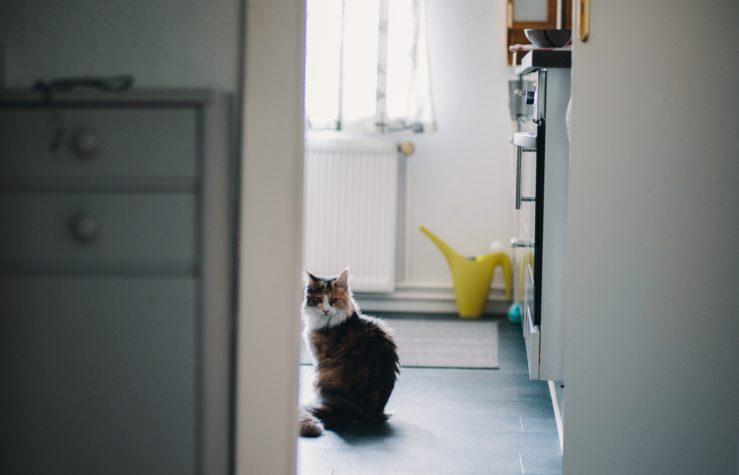 ---
4 WEEKS BEFORE MOVE:
Store Valuables Safely: Get a designated place to keep valuables like jewelry, passports, and official documents. A small fire/water proof safe is the perfect place to keep these things!
Tip: If using a small safe, make sure to make an extra copy of the keys, and give it to a trusted friend to hang on to.
Book Your Moving Company: If you haven't already booked your movers, try to book at least a month out to get the best price. Find out if you'll need a special permit or place to park your moving truck/pods while moving.
Tip: Some companies, like U-Pack (which I love) will let you pay for only the space you need. They'll refund you if you need less storage pods, or less space on the truck. Find out if your company offers this kind of arrangement.
Make Day Of Move Arrangements: Request time off work if you'll need it, and care for kiddos or pets. If moving cross country, now is the time to finalize any transport arrangements such as any flights/hotels/etc.
Long Distance Moving Tip: There is a good chance you could arrive to your new city before your stuff, so if you can make some arrangements to sight see along the way. Otherwise travel with an inflatable bed in case you'll have a few nights in your new place without your stuff.
File Your Change Of Address: Make sure any of those address updates are being finished up, and let companies know you'll be at a new address at the end of the month. You should also file an official change of address with the post office now.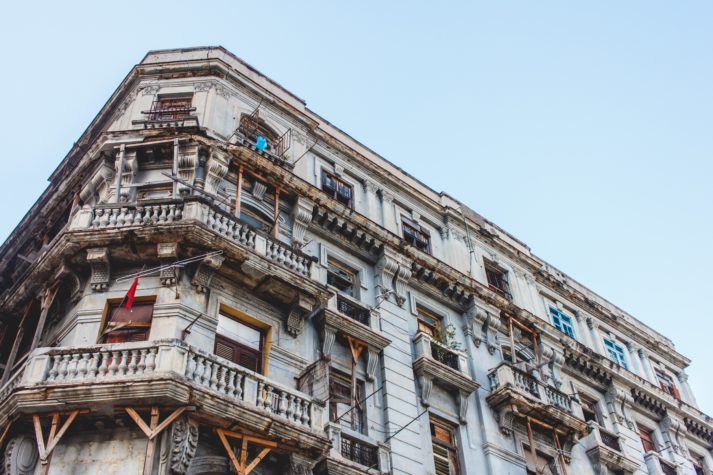 ---
3 WEEKS BEFORE MOVE:
Have Car Serviced: Especially if moving cross country, you don't want to deal with a breakdown in the middle of a move! Check all fluids and tires, and try to clean it out for before you move.
Long Distance Moving Tip: If driving cross country, consider joining a program like AAA, where you'll get roadside assistance quickly if you need it. They have saved me from battery issues, breakdowns, and getting locked out of my car so many times!
Schedule Utilities To End/Begin: Let companies know the date to end services, and to begin them in your new place so you won't arrive at your new place with no lights!
See Family And Friends: If you're moving far, make it a point to see loved ones before you go. Try to get together earlier before your time gets sucked up by packing.
Make A"First 24 Hrs" Bag: Make a list of everything you will need in the first 24 hours after your move, or your entire travel time if moving cross country. Things like clothes, toiletries, bathroom items, cleaning supplies, pet supplies, plasticware etc. Make sure you get all medicine filled and packed here. You'll wanna add your valuables and your moving folder to this bag, and keep it with you during the move.
Tip: Random things like a first aid kit, or a shower curtain are often needed early on in the move. For a comprehensive list of everything you should keep in your first 24 hrs bag click here!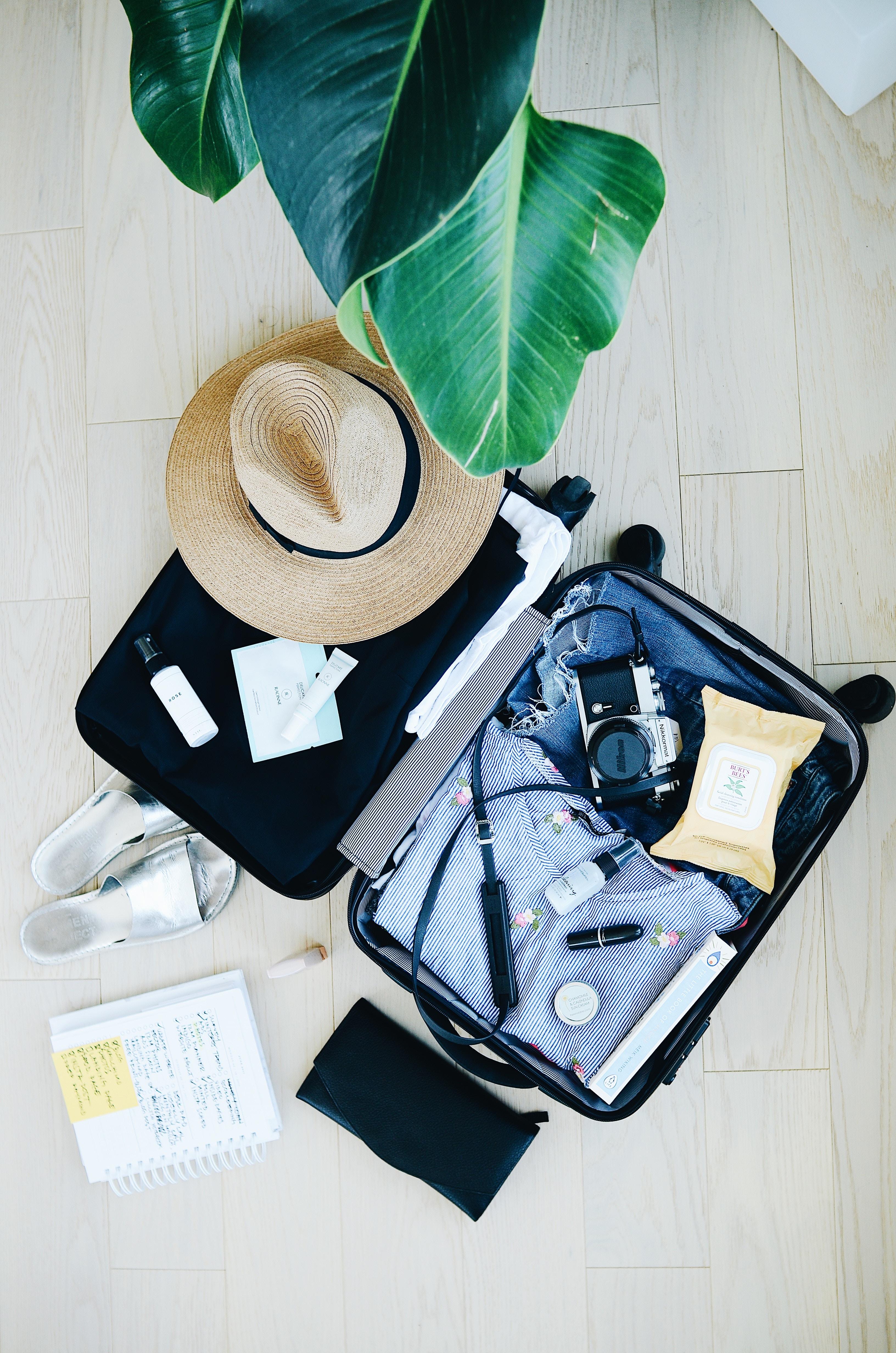 ---
2 WEEKS BEFORE MOVE:
Backup Computer Files: Make sure you've backed up all important data files/photos, and check out cloud storage options to make the process super easy. Be sure when packing electronics to use extra padding and label the boxes "fragile".
Long Distance Moving Tip: If your computer is super important to your business, you may want to consider keeping it with you during the move. It could be exposed to extreme heat in transit, and it may be better not to risk it.
Dispose Of Hazardous Materials: You may not know it, but you can't bring aerosol cans, some paints, and some types of cleaners in a moving truck. Certain types of batteries and other chemicals are also prohibited, so find out the rules, and dispose of anything you can't take along.
Launder Everything: Everything from drapes, linens, bedding, rugs, and clothes should start to be cleaned and packed. Everything except what you'll need the final days before the move can be put away now.
Make A Plan To Pack Remaining Items: Make sure you have a plan for cleaning and packing away everything left in your home. Some larger items may need an unconventional storage container, so figure out these little details now.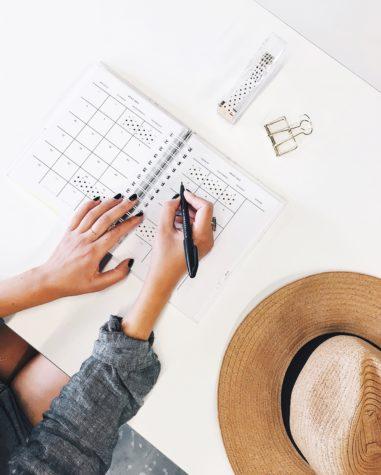 ---
1 WEEK BEFORE MOVE:
Clean And Pack Kitchen and Bathrooms: Start to pack up things like spices, dry foods, and non perishable items. Plan to use up or donate other food items. Clean out and wipe down your fridge and freezer, and all closets etc.
Long Distance Moving Tip: Try to wrap everything individually, and place plastic wrap the under bottle caps to prevent leakage. I lost a bottle of olive oil because I forgot to do this, and it was not fun to clean up!
Confirm All Move Details: Confirm the movers, travel, utilities, lease details, anything you need to be ready for moving day! If you're required to do a final walk through with landlord or new residents set that up soon.
Arrange Snacks & Meals During Move: Get a cooler filled with water and some snacks to have on hand during the move. Gather info about local grocery stores/ take out, or pack meals so you won't go hungry. Make sure you separate pet food too!
Gather Up All Keys/Garage Openers: Get any keys, garage openers back from family member/neighbors to leave for new owners. Plan to return them to your apartments leasing office if they require it, or place it in an open space where you know it won't get lost!
Fully Deep Clean Old Place: Get your current place in perfect move out condition, especially if you are supposed to get your security deposit back!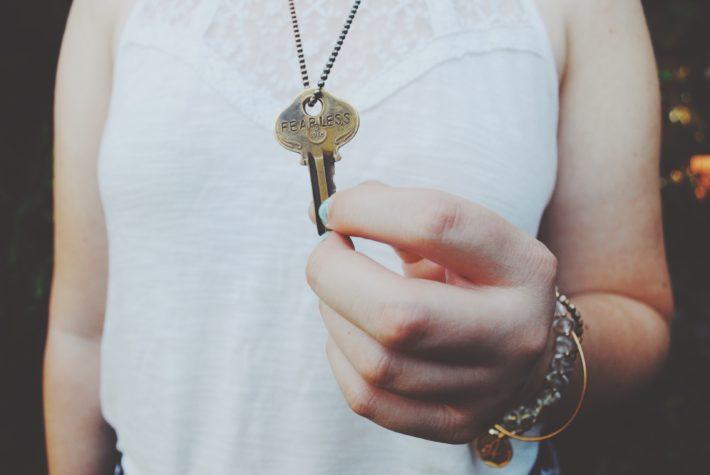 ---
WEEK OF MOVE:
Seal And Organize Boxes: Start to organize boxes/ items will need to be loaded first. Keep items you'll need sooner towards the front. Go ahead and decide which furniture will go in what room, so you can let your movers will know. Label all boxes with the name of room they go to, and the contents in detail so you know what to unpack first when you're exhausted.
Set Aside Cash To Tip Movers: You should always tip your movers, but don't be afraid to remind them politely about fragile items and important details!
Review First 24 hrs Bag, Valuables, & Moving Folder: Check your "Moving Folder" for your packing list, contact numbers, moving contracts, and any other important documents you may need. Double check you've got all your supplies in your "First 24hrs Bag", and keep this and your valuables together, and in a safe place with you during the move. And make sure you will have enough space in your vehicles for all your items!
Disassemble Furniture: Take apart any furniture that needs to be disassembled for the move. Keep bolts, screws and small pieces in a labeled bag, and store them all in a marked box so you can find them more easily.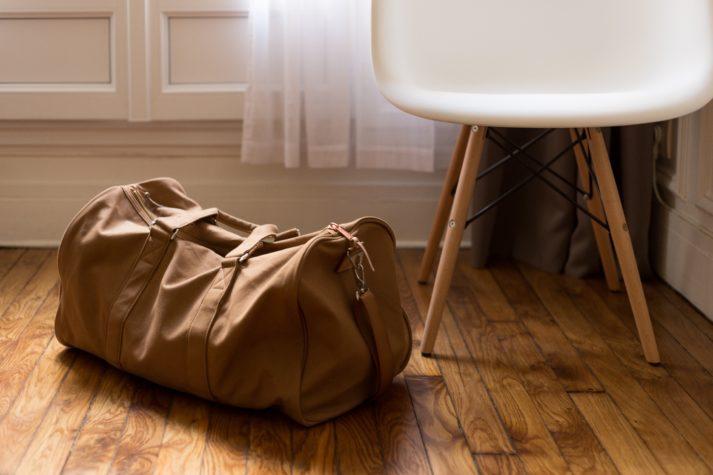 ---
DAY OF MOVE- OLD PLACE
Strip Any Remaining Linens: You will likely have some recently used linens lying around the final day. Remove them and and pack them away in a plastic bag to be washed later.
Double Check Boxes: Make sure all boxes are sealed and everything is ready to be moved out of the house. Things need to be ready to be picked up the moment the movers show up, and you don't want to be taping things at the last minute!
Final Cleaning Of Surfaces: Make sure to wipe down all surfaces and clean floors after everything is out.
Turn Off Lights/Thermostats: Lock all windows and doors, make sure you check water, lights, thermostats, and hand off old keys!
Final Walk Through: If required, make sure you do this with the landlord. Check to be sure no items are left behind, and take pictures to show everything was done correctly. Make sure to double check hidden areas like storage spaces, and dispose of all trash.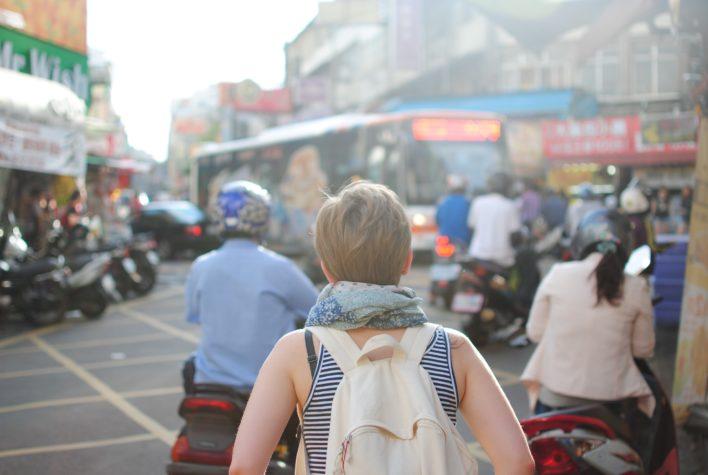 ---
DAY OF MOVE – NEW PLACE:
Light Cleaning Of Surfaces: Try to arrive before the movers if you can to clean your new place. It may have been vacant for a while so it is nice to have surfaces clean and ready for things to be unpacked.
Check All Lights/HVAC/Faucets Etc: Make sure all your new keys work, check all locks, windows, and faucets to make sure everything is in working order. Check meters, and breaker box, water heater, HVAC, security systems, and report anything wrong ASAP.
Check Incoming Items For Damage: Make sure boxes aren't damaged, and furniture is all in good shape as it is coming into your new place. Cross reference with your handy packing list, to make sure everything is accounted for.
Assemble Important Furniture First: It's the hardest part, (especially after a long haul move) but you'll probably need your bed and dining table early on. Get these out of the way first before unpacking any other essentials.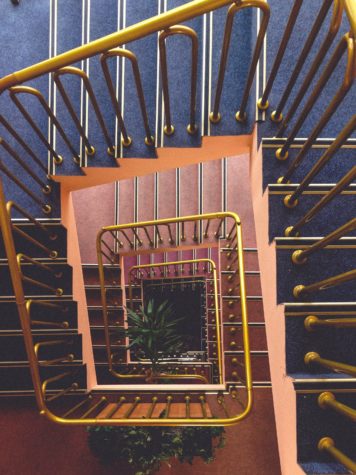 ---
AFTER MOVE:
Follow Up On Mail From Old Place: Have someone check your old place for missed mail, and be sure to get back any remaining deposits or payments sent to your old place. If you were renting, be sure the leasing office or landlord has your new address!
Update Drivers License/Documents: Driver's license and insurance especially have to be updated within a certain period of an address change. It varies state to state, so find out and get it done in time!
Research Community Activities: Get out in your new neighborhood, and try new restaurants, grocery stores, and get to know your neighbors!
Long Distance Moving Tip: You can find local events easily via the Facebook events section, or if in a major city- the DoStuff network. Check em out!
RELAX- YOU DID IT!: Try to get essentials put away, but give yourself a break when it comes to everything else. Moving is tough, so let yourself get settled with a much deserved bottle of bubbly! Cheers to a successful move!
If you enjoyed this how to move guide, go ahead and snag the handy "Ultimate Moving Checklist!" so you can follow all the steps from the guide. Print out a copy below, to help you keep your sanity during this transitionary phase!
And if you missed it before, you can get the other free printable "First 24hrs Bag Checklist" right here!