So you're in love with the classic motifs of French decor, but crave a more relaxed look in the bedroom. Voilà—that's where French country bedroom decor comes in.
It's the perfect American twist on timeless European design. Fresh, fun, and unfussy are the words you'll be using to describe your new bedroom retreat.
Maybe it's because I am obsessed with French design, and gotta hold true to my KY roots—but this style is a personal favorite in my own home. Here are 5 easy ways to get a French country bedroom look that will have you saying "oh la la"!
1. A Bed Crown
They're less formal than a full canopy- and the best part is you won't need a whole new bed! These half canopies add a touch of elegance, and draw your eye up making the room look even bigger.
You can get a pre made bed crown, or go the DIY route with a tension rod and a box shelf. For fabrics, choose something that compliments your bedding, but doesn't match exactly. White is always a great choice, but you can't go wrong with other muted colors like blue, tans, and gray.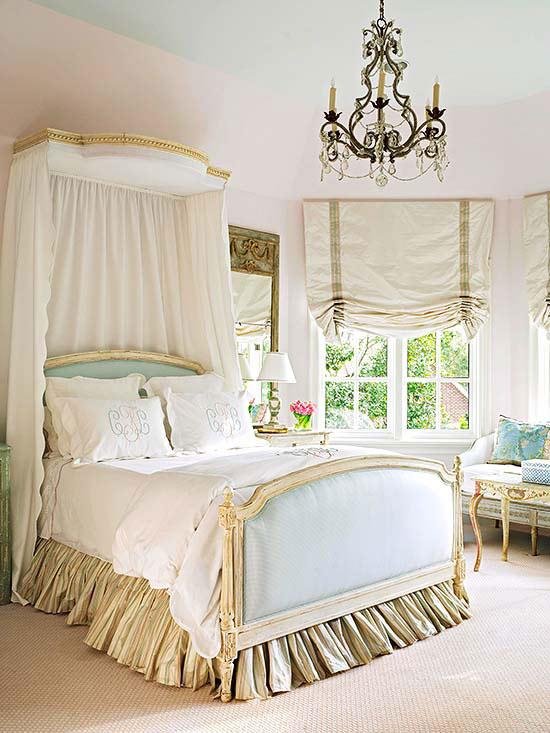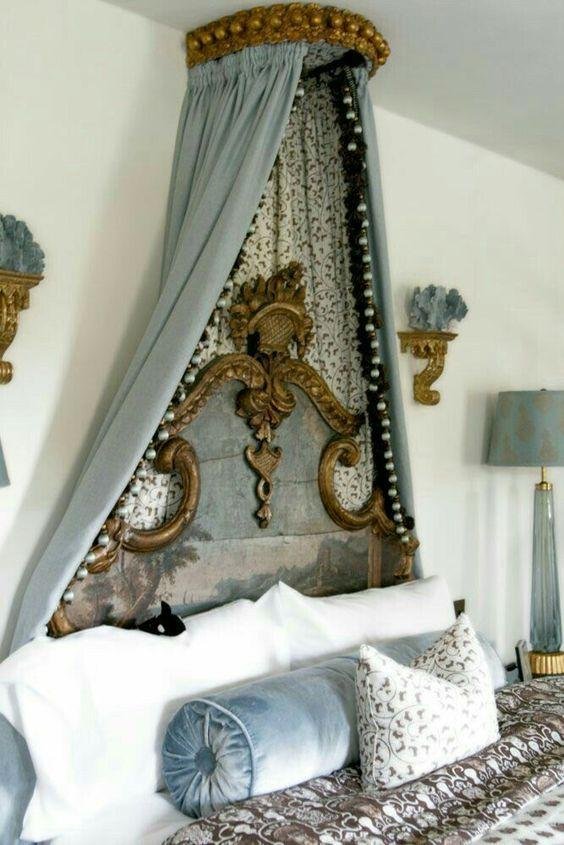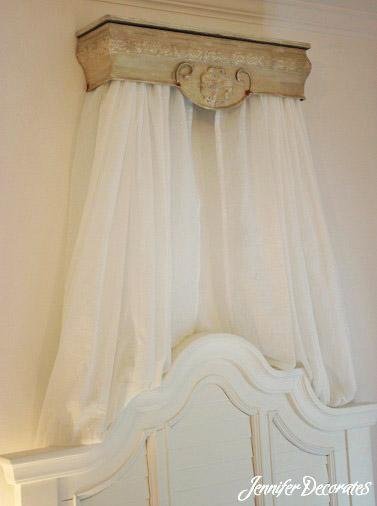 Bed Crown Ideas
2. Gallery Wall Frames
They're classic, easy to find, and look great anywhere in the bedroom. Try placing them over the bed or over large piece of furniture like a dresser. They're an instant focal point.
When searching for frames, opt for some with ornamental detail, and paint them relaxed colors that compliment the room. Then simply group them as a cluster together, leaving equal space between each one. You can also fill some with decorative objects such as flowers, or signs, but leave some empty to get that informal vibe.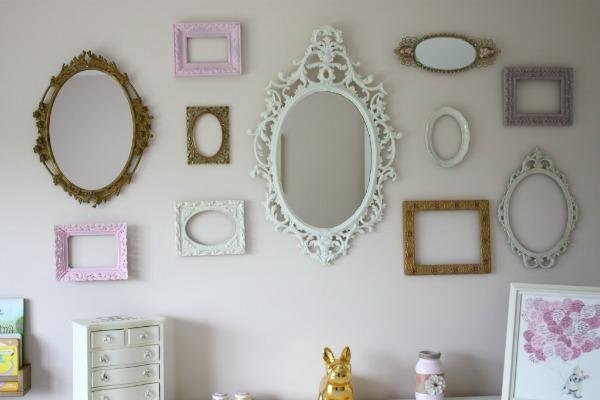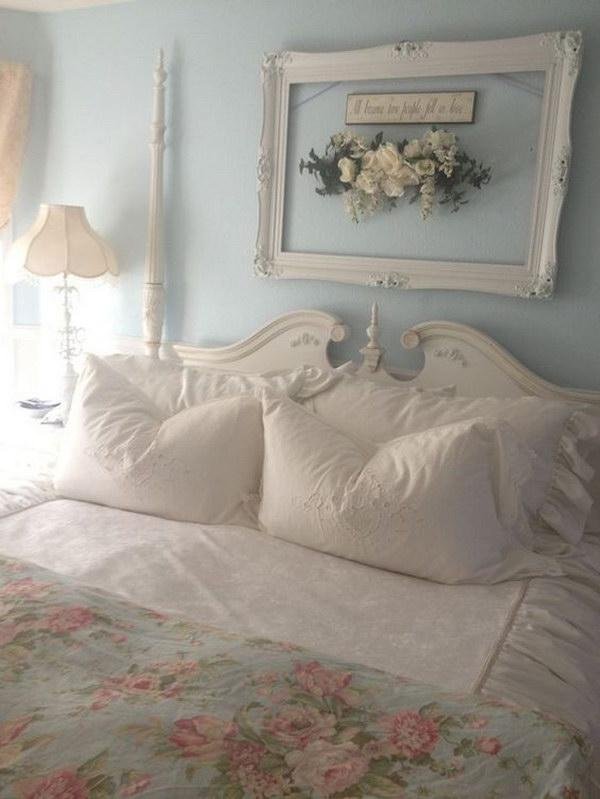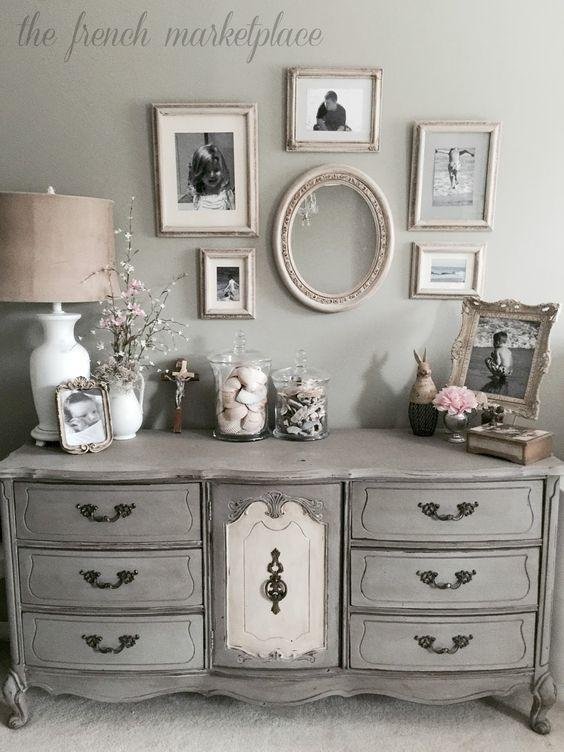 Gallery Frame Ideas
3. Pretty Little Chandeliers
Dainty or rustic, nothing gives the room an instant French vibe like a petite chandelier. The trick to getting the French country look with these lighting fixtures is to have it blend in with the rest of your decor.
This isn't meant to be the grand show stopper like those overwhelmingly large pieces in a formal ballroom. Choosing a chandelier in white, clear, or with really thin arms is a great way to get that simple yet refined look.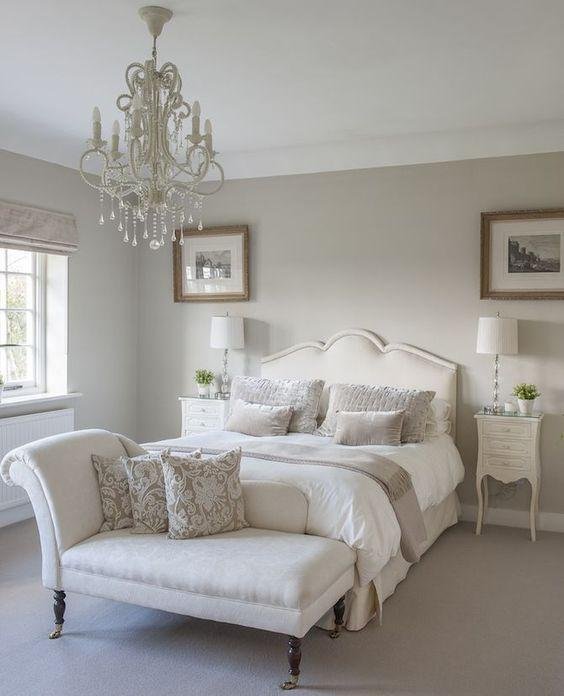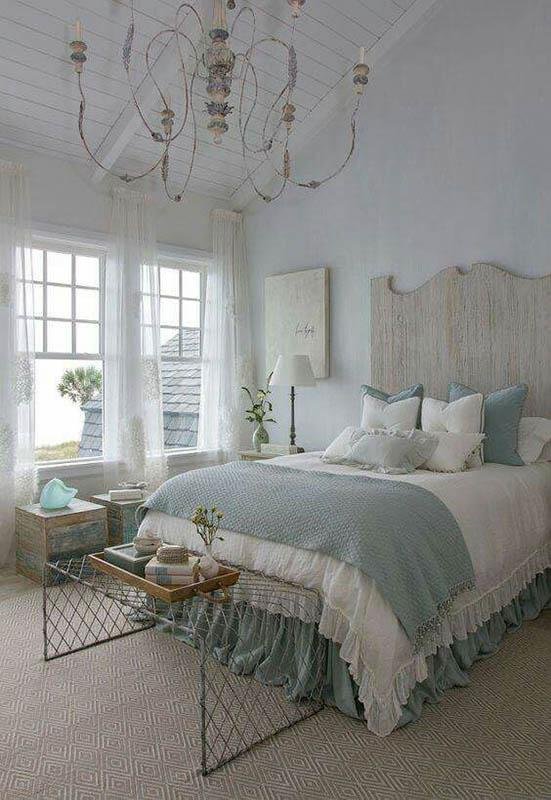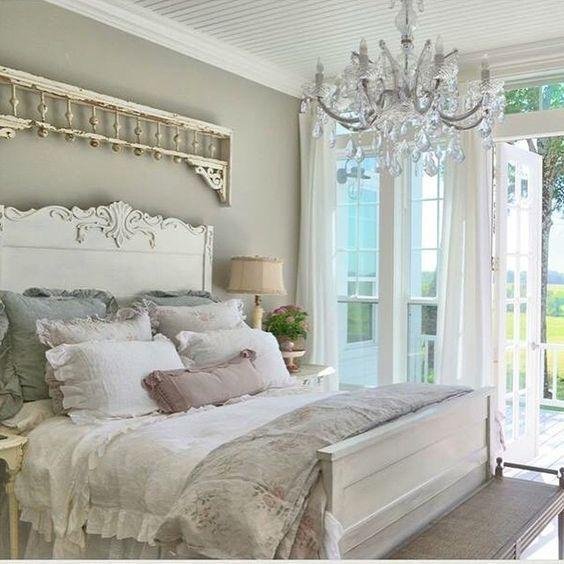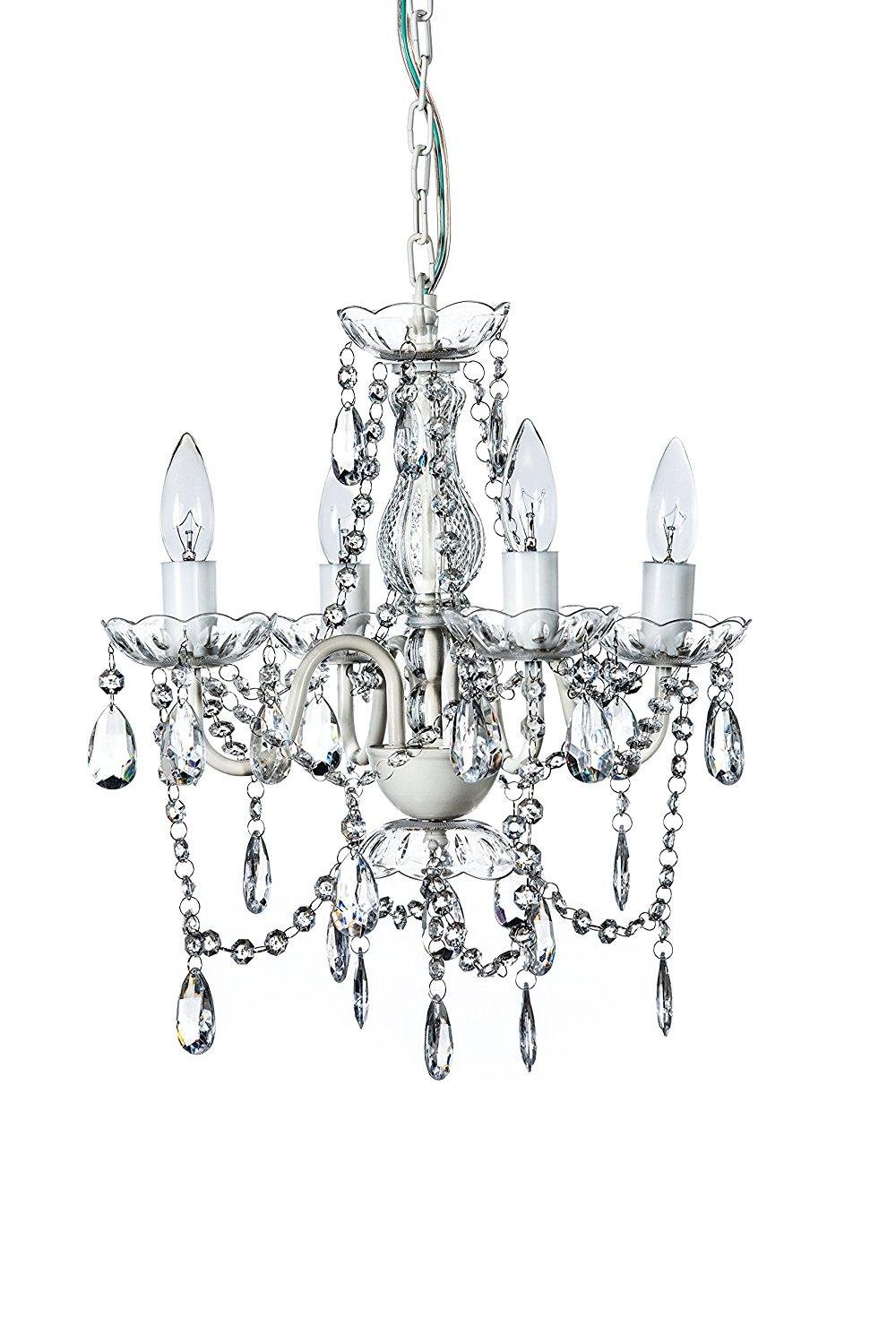 Chandelier Ideas
4. Vintage Bed Pillows
There should be nothing over the top about your French country bedding. It should look cozy, and inviting, but the pillows are definitely the fun part.
Soft cotton pillows with ruffles, and eyelets are perfect for presenting that well lived in vibe. Choose pillow shams that are more basic (hey you really have to sleep with em) but add a little more detail with the smaller throw pillows.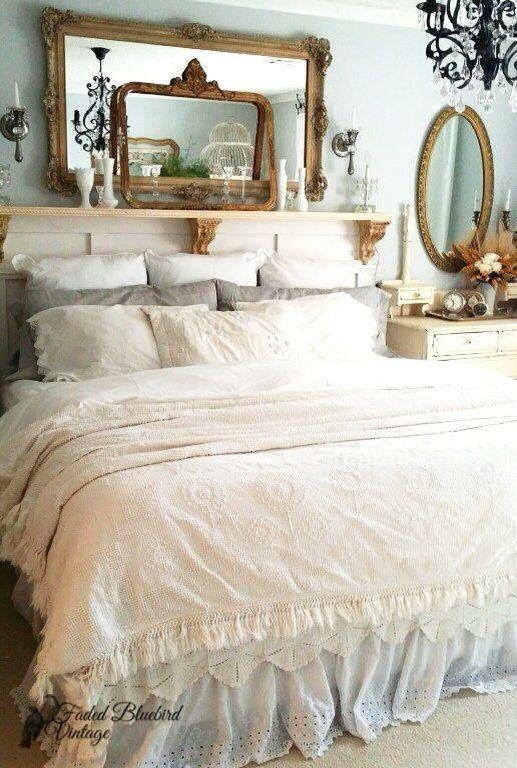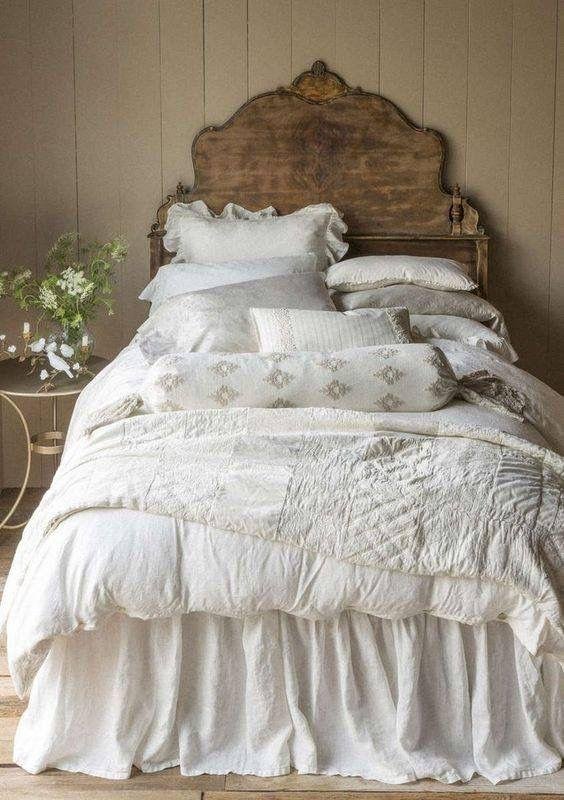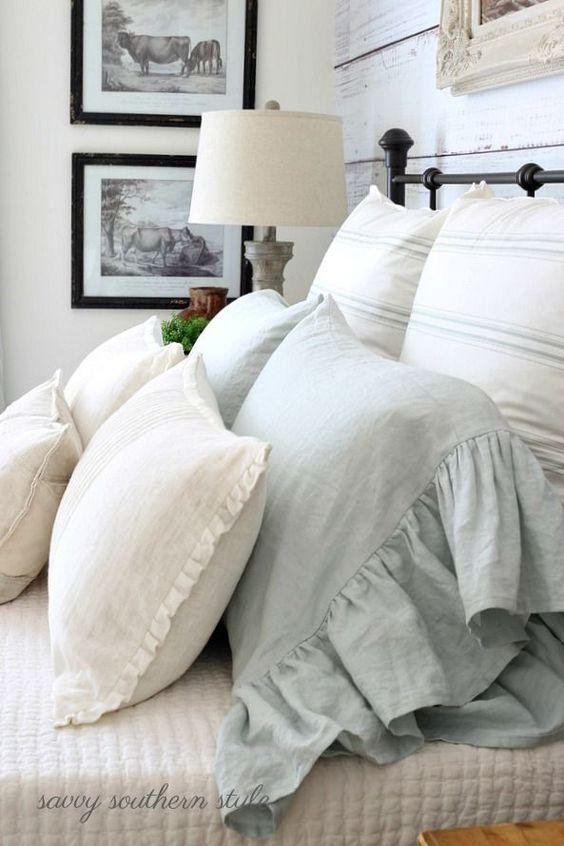 French Country Bedding Ideas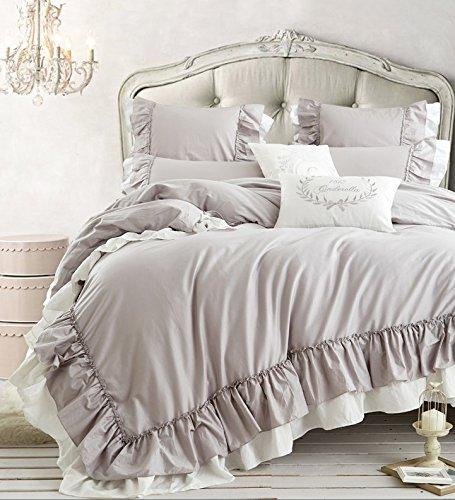 French Country Bedding Ideas
5. Muted Colors & Wooden Elements
As obvious as it seems from looking through these photos- the basis for any great French county bedroom is of course the muted color palette. But that doesn't mean you have to stick with only whites and grays!
There are gorgeous muted versions of yellows, blues, even pinks, that'll be perfect for a French country look. Adding wooden elements to the ceiling, or wall is a fun way to give the room some French country charm, without veering from your exiting color palette.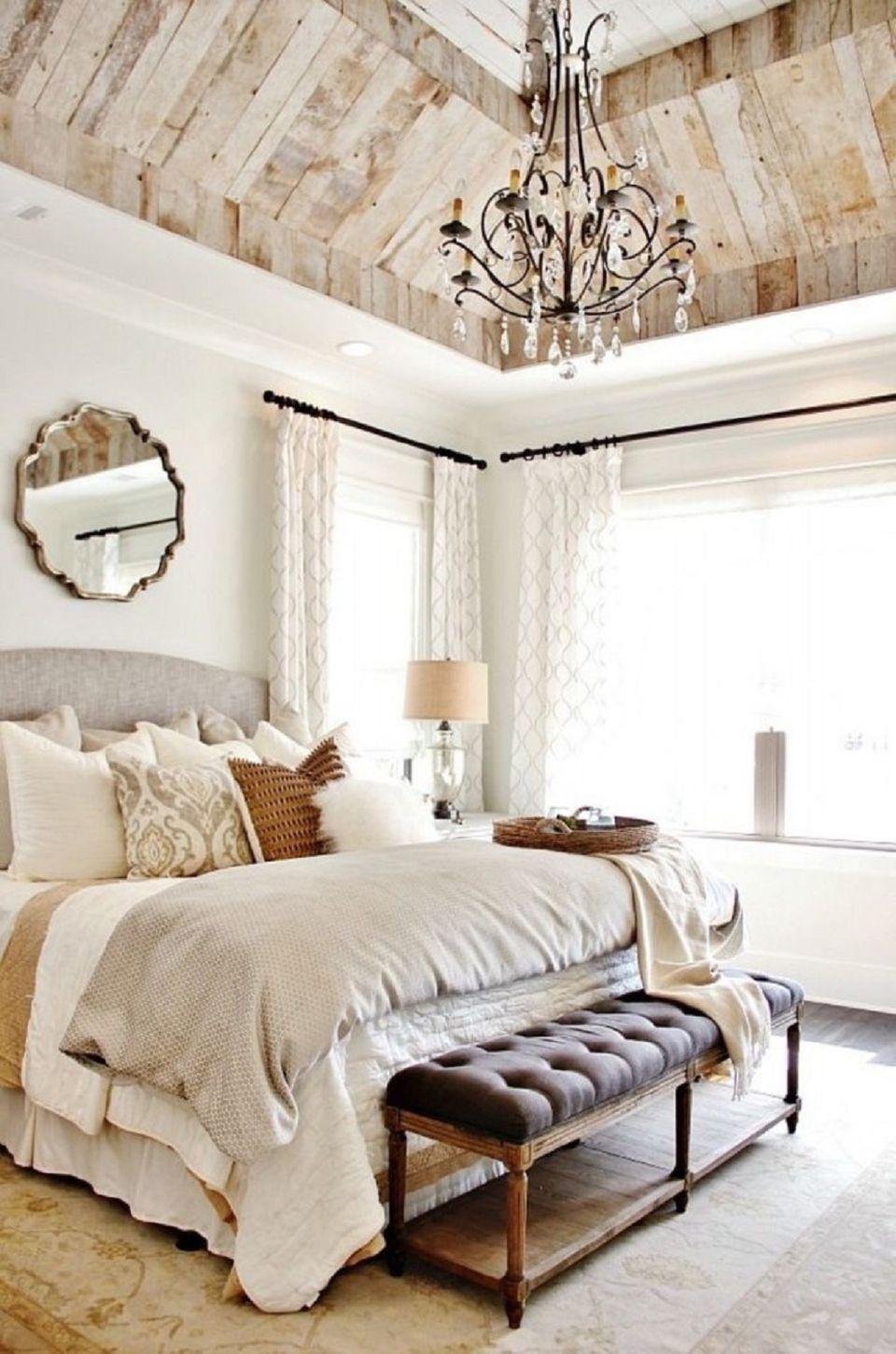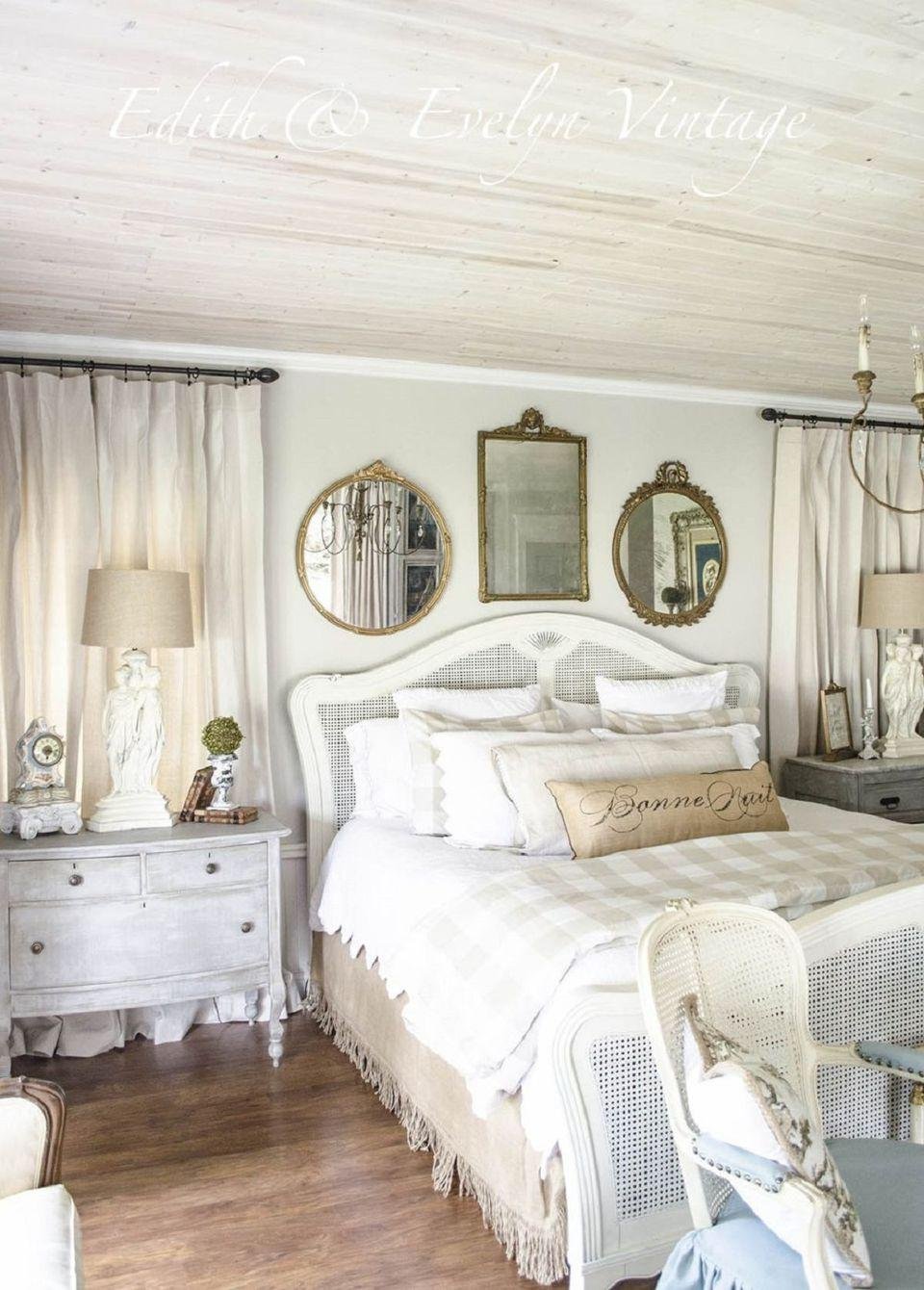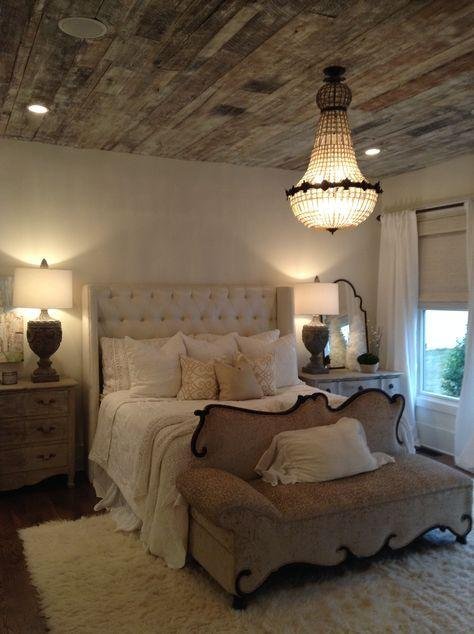 Wooden Wall Ideas
These are some of the easiest ways to achieve the French country charm in your bedroom. Mixing and matching a few of these tips will help you get that relaxed and elegant look, that you'll love for years to come.
I'm currently working a few of these tricks into our bedroom, and can't wait to finish everything off soon. Do you have any other favorite French country bedroom ideas? If so I would love to hear your suggestions, drop me a line below!